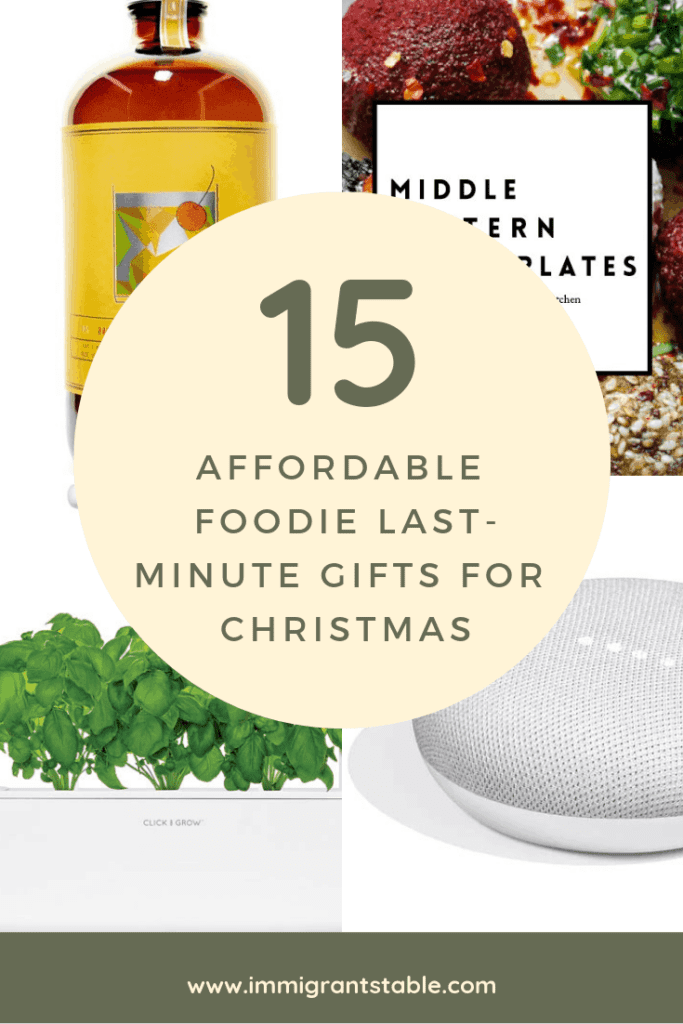 Here is my last-minute affordable foodie gift guide for the budding chefs or avid foodies in your life who have champagne tastes on a beer budget. Don't get caught frantically scrambling through the nearest grocery store aisle; instead, get your last-minute shopping done today, with delivery in time for the holidays.
With the holidays just around the corner, it seems like it's gift-buying crunch-time for just about everyone I know. And, let's face it, once those few big ticket items are bought, it's also wallet pinching time for everyone stuck last-minute shopping. So how do you get an amazing gift for the foodie or budding chef in your life, on a tight budget? By starting with my affordable foodie gift guide, that's how.
Somehow, despite my best intentions, I always end up madly browsing Amazon Prime and last-minute springing through my favourite boutiques (and, if we're being honest, chain drugstores) looking for affordable gifts for the people I love. Many of whom happen to be foodies with very expensive tastes.
But not this year. In an effort to organize myself better for next year, to help you guys find out what foodies like, and to inspire some people looking what to get me for the holidays (hint, hint), I created my affordable foodie gift guide,. And because I am based in Montreal, many of these products have that certain je ne sais quoi that lends these very affordable gifts an air of sophistication. So instead of tearing out your hair and madly heading for the nearest department store, start your online shopping with my affordable foodie gift guide.
And in case you're wondering - I would accept any of these gifts as a note of thanks.
This post contains affiliate links – thank you for supporting the brands that help make this blog possible. I also received some free product (but no monetary payment) that I chose to include in this list. You can always be sure that if I've included a brand or product on this list, I either own it myself or am dreaming of getting one!
Affordable foodie gift guide: Under $25
For your Saran wrap-addicted, environmentally conscious friend: Bee's Wrap. I admit I was skeptical at first, but this completely sustainable and eco-friendly food wrap is made of organic cotton, sustainably harvested beeswax, organic jojoba oil, and tree resin, manufactured in the U.S., and generally full of good vibes. And the best part is, it actually works to keep things fresh. It cut my Saran wrap use drastically, if that helps.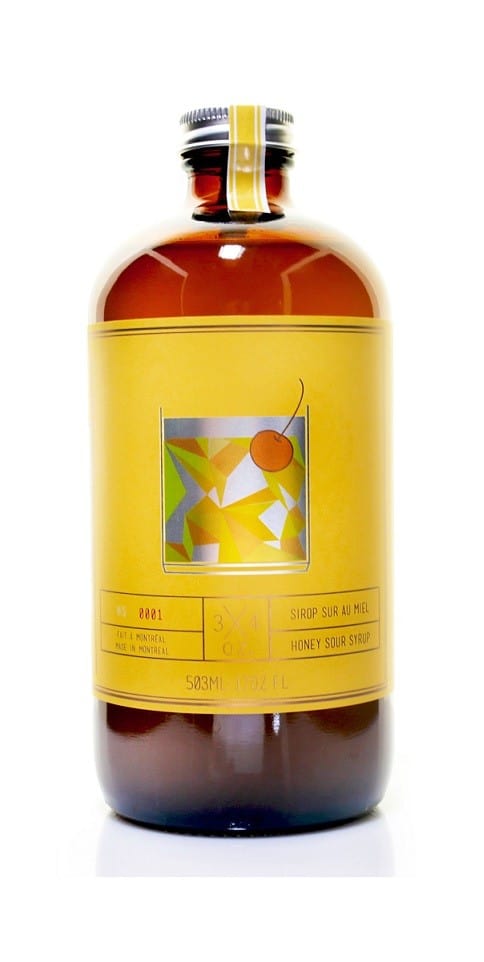 For your bartending co-worker's cocktail routine: The ¾ oz. Honey sour syrup. This Made-in-Montreal brand was started by two female entrepreneurs, who make amazing, all-natural-ingredient cocktail syrups. The honey sour is our favourite, but the tonic comes a close second. They also taste great mixed with just soda.
For your baking-obsessed neighbour: silicone baking mat. Parchment paper works well on ensuring cookies separate from the baking pan, but once you try the silicone baking mat, you'll never go back. First, you can kiss burnt or overly toasted cookie bottoms goodbye, as silicone mats provide more protection than the flimsy paper. Second, the mats are reusable, machine washable, and therefore much more environmental than their paper counterparts. You can splurge for the brand-name silicone mat, but I have found the Amazon sub to work just as well, at a fraction of the price.
For the girlfriend transitioning to Clean Eating January: The perfect oil mister. I know, I know, you think I'm crazy and why would you spend $25 on an oil bottle, and these devices always get clogged up... which is true, unless you give this bad boy a try. Its aesthetically pleasing packaging makes it a gift you'd actually enjoy presenting, and the many Amazon reviews can't be wrong: it actually works.
For the lover of simple food with big, bold flavours: The Middle Eastern Small Plates E-book. My Middle Eastern Small Plates e-book is meant to help anyone bring to life the dream of easy, casual meals with their favourite people. It is comprised of 11 vegetarian Middle Eastern recipes, some of them incredibly simple, others slightly more involved – but all go great with a glass of nice wine and some friends. And now, just in time for last-minute shoppers of affordable foodie gifts, it's on sale for 20% off, at just $7.99. Get your copy by December 26 with the code FOODIE2018.

Affordable foodie gift guide: Under $50
For the teetotalling friend: Kombucha starter kit. Kombucha is a great way to get some nutrients and probiotics into your bloodstream, and it's just a fun drink for the winter months. Making it at home opens a whole new world of possibilities, and will allow anyone to feel a bit like a mad scientist. In general, winter is a great time to get into starter culture, with temperatures being a lot more forgiving, allowing your starters to develop a more mature taste overtime. If you're looking to give a DIY starter or make your own steps in that world, try my yogurt making guide and my sourdough starter.
For the cook attempting to master the perfect julienned carrot: Benriner mandoline. It's more expensive than your cheap grocery store mandoline, but I find that it slices more neatly, is more customizable, and feels a bit sturdier and therefore safer. And as someone who is always afraid of chopping their fingers, safer is always worth shelling a few extra dollars.
For your favourite food blogger: Google Home Mini. We use it for music while we're cooking, to set reminders, jot to compile a grocery list while working on recipe development, and to find out what are the best hours of sunlight before a day of shooting. We have one in charcoal, because it's sleek and looks good with our decor and frankly, we're boring. But the next one I'm getting is going to be the aqua one, for sure.
For the perfect hostess (or that friend at whose house you always end up eating cheese and drinking wine): a marble and wood cheese board. I'm a big believer in using cutting boards as serving platters. It's an unexpected, simple way to serve the usual - cheese, bread - and the unusual - roasted meats, fruit, desserts, and even a deconstructed salad. Basically, anything that is meant to be grabbed and shared looks great on a cutting board - and my favourite is this elegant marble and wood number.
For the tea drinker: this glass kettle. This clear glass teapot is not only a gorgeous vessel in which to present your teas (including the flowering ones!), but also a stovetop-safe kettle. It's large enough to make tea for a group, and gorgeous enough to put on the table at the end of a meal. We use ours daily, and love its simple and minimalist design and sustainable materials. It's also a guaranteed conversation starter, as people never believe it really can go on the stovetop.
Affordable foodie gift guide: Under $100
For your fries-loving boyfriend: this air fryer. Even more than the Instant Pot, this kitchen gadget has been our most wished-for item for months. My husband is mildly obsessed with fries, and I am mildly obsessed with healthy eating... So you can see how the air fryer would be the compromise of our dreams. This 5.8-QT model may not be the cutest air fryer on the block, but it makes up for its looks with its large-capacity and speed.
For the French-loving chef: an artisanal copper pan. With the Julia Child-inspired, French country kitchen look becoming fashionable in recent years, imitation copper pans became a dime a dozen. But for the true, hand-hammered tin-and-copper experience that will develop a patina overtime and protect your precious ingredients like no other, the Kuprum brand provides an affordable option for just under $100. Though I don't own one myself, this pan has been on my wishlist for months... and I just may have to get one for myself this holiday season.
For the smug married couple: Soda Stream. I have owned a Soda Stream machine since I moved to Montreal, and I'd be hard pressed to think of a kitchen appliance I use more often (except, maybe, my chef's knife). I hate the flavour packets that the company makes, but find that it's hard to beat a tall glass of icy soda water with a lemon slice and a few drops of bitters (or that honey sour syrup).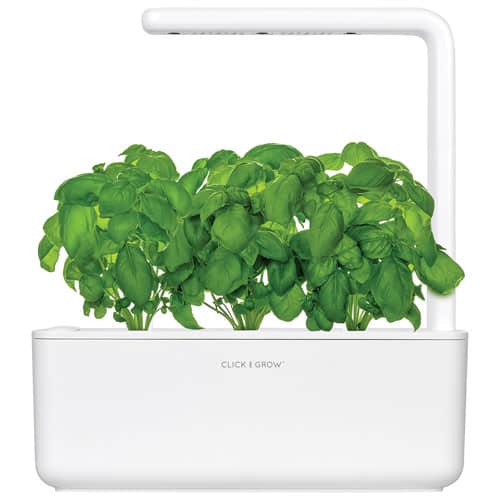 For the budding urban farmer: Click & Grow herb garden. The smallest model in the Click & Grow brand is nonetheless a mighty powerhouse, and one of our favourite kitchen gadgets. We have successfully grown countless herbs and even strawberries from its pods, and it even served as a perfect incubator for organic seeds bought elsewhere. All you need is an electrical outlet, a stable surface and some water, and you've got yourself the makings of a perfect home herb garden.
For your cookbook-collecting mother: Amazon Fire 8. Since getting her first Kindle, my mother has become obsessed with reading cookbooks on her e-reader. Problem is, she also likes taking photos of her food with her tablet. Until the Amazon Fire 8 came along, she had to use two separate devices... but I have a feeling that with the crazy sale Amazon is having on its tablets now, she won't have to use two devices for much longer (don't read this, mom!). Until Dec. 23, the Fire 8 is $30 off, and at just under $50, it's the perfect little tablet for those just looking to browse recipes, watch cooking videos on YouTube, and read their e-cookbooks.