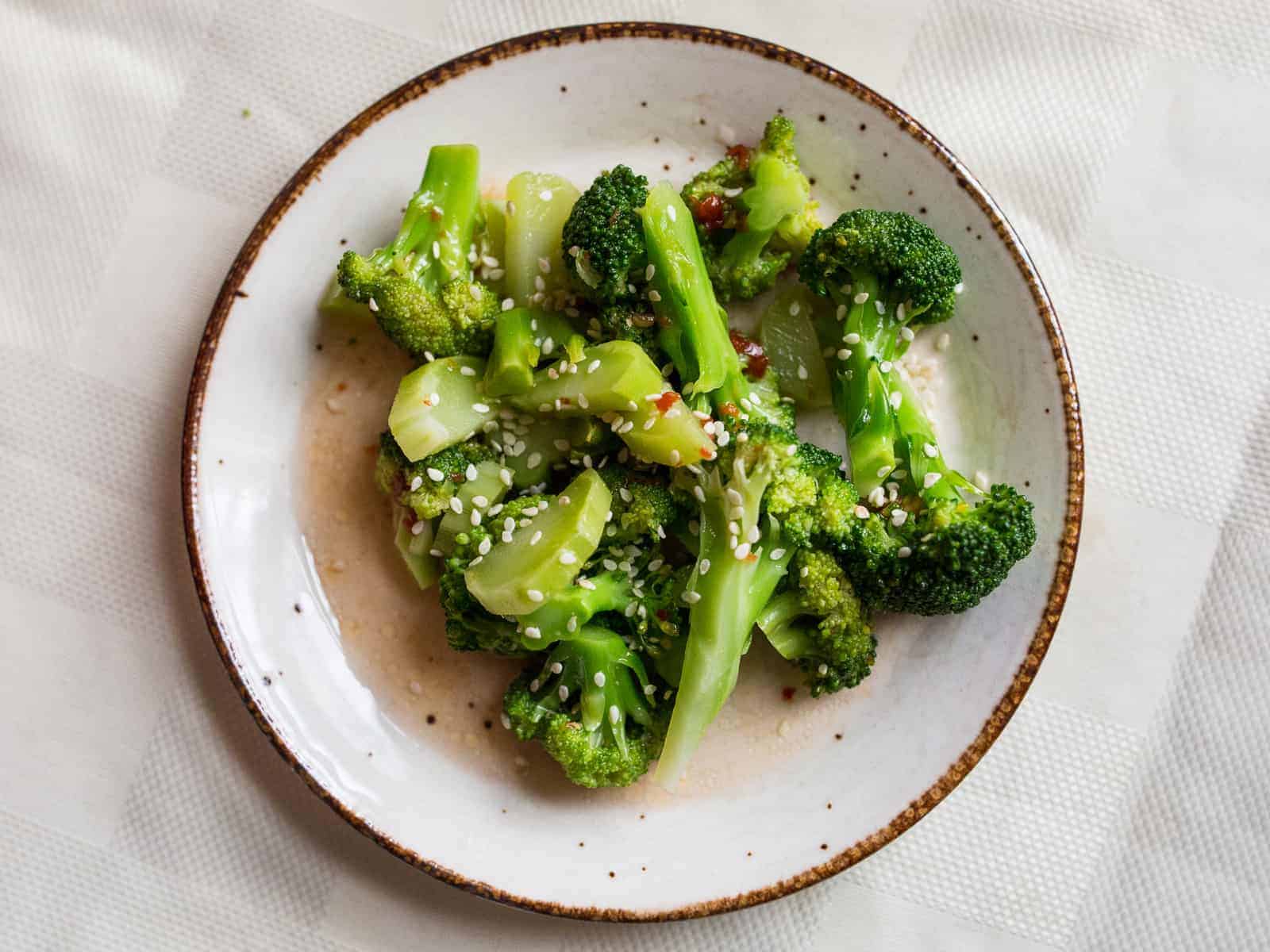 NOTE: All photos in this post were taken by the incredibly talented Whitney Light.
I can remember my first time eating broccoli. It was in Canada, after an uninspiring trip to a major-chain supermarket in the dead of winter. With my basket full of uninspiring beige bulges, some sad, anemic lettuce, and labels in a foreign language, my heart and palette were yearning for something bright and fresh. As my eyes scanned the fluorescent-lit aisles, I registered the perky heads of broccoli, covered in a dewy mist of artificially-sprinkled water, and laying in their cradles of fake polyethylene grass. I had never tasted broccoli before, but the curly-haired stems looked so inviting, so fresh, that I decided it was worth a try.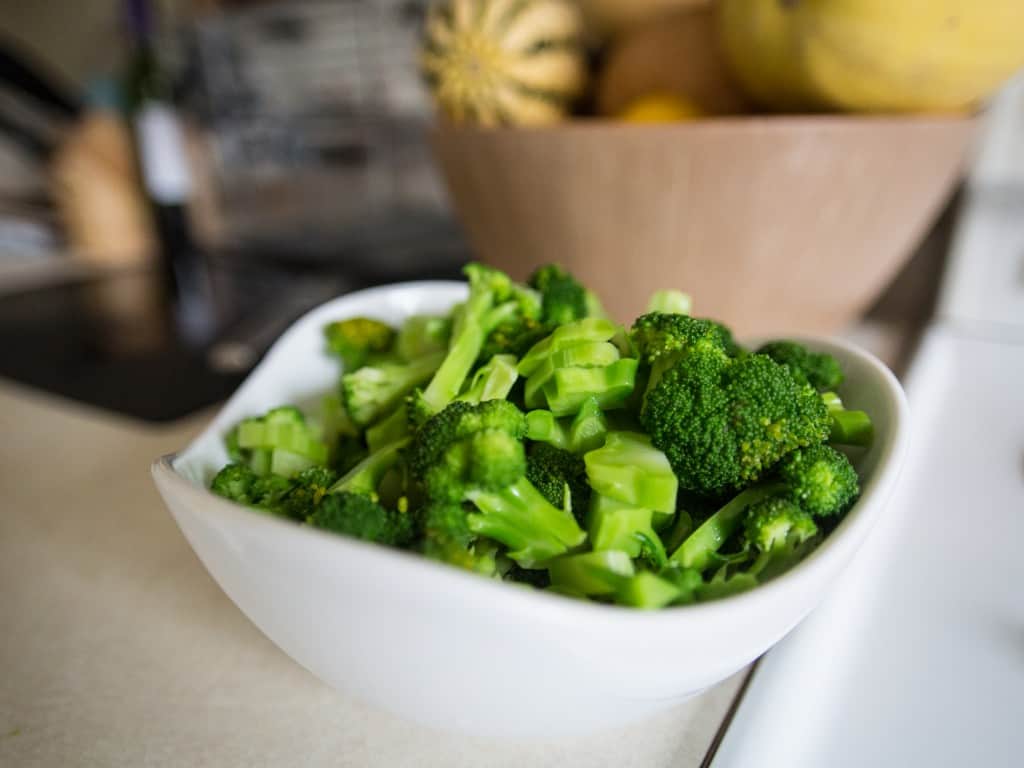 If to be frank, I am not sure I liked the way broccoli tasted right off the bat. Perhaps I fried it the first time I ate it, adding it to a simple medley of Asian vegetables. Perhaps I steamed it, eating it with salt and potatoes, and likely hating every bite (I am still not a fan of plain, steamed broccoli, though I find it satisfying with a sprinkling of nutritional yeast). Perhaps I made a healthier version of broccoli slaw, substituting the mayonnaise for yogurt and adding cranberries and almonds. Perhaps it went rotten in my fridge before I ever got to cooking it, back in those first, overwhelming days in my new country.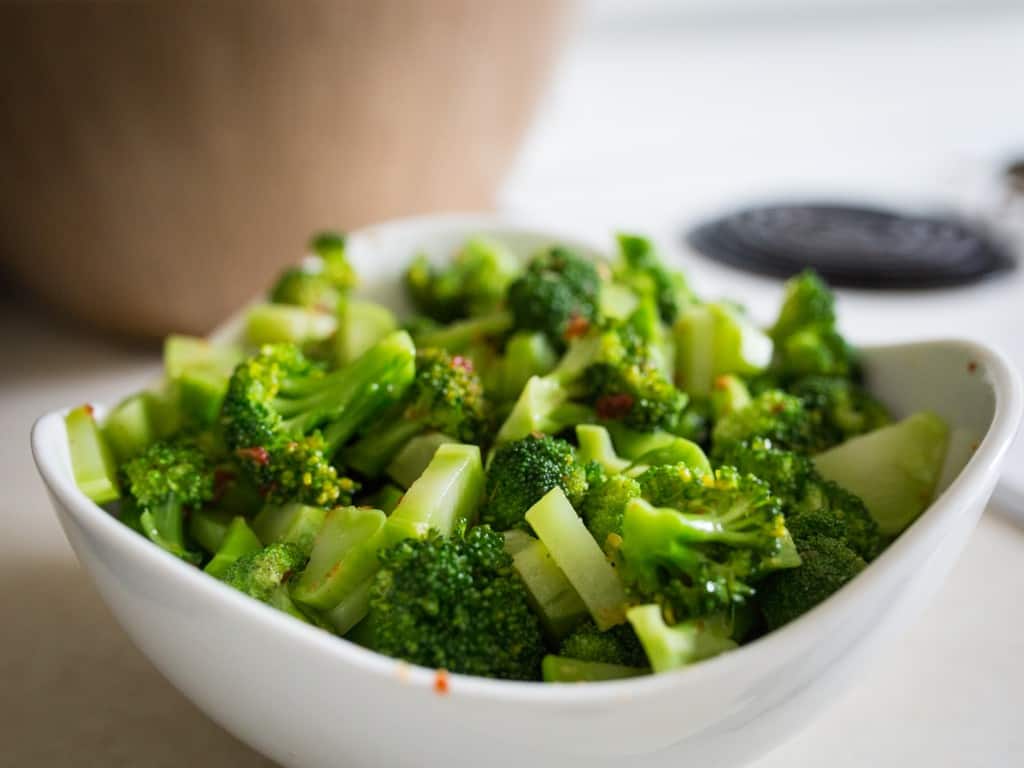 One thing I know for sure: that first time I ate broccoli, I definitely didn't know to keep it nearly fresh and let it marinade in a spicy, sour, and sweet vinaigrette. I didn't know to anticipate the explosive, tart flavours that would banish the winter blues away and bring light and warmth to my palette, and my heart. I didn't know how well broccoli would take to the simplest dressing. But now that I've made broccoli countless times since, I know this is the best way to have it, especially when the temperatures are still hovering around the zeroes. And I know that sometimes, the best way to decorate a tree is not to do much to it at all.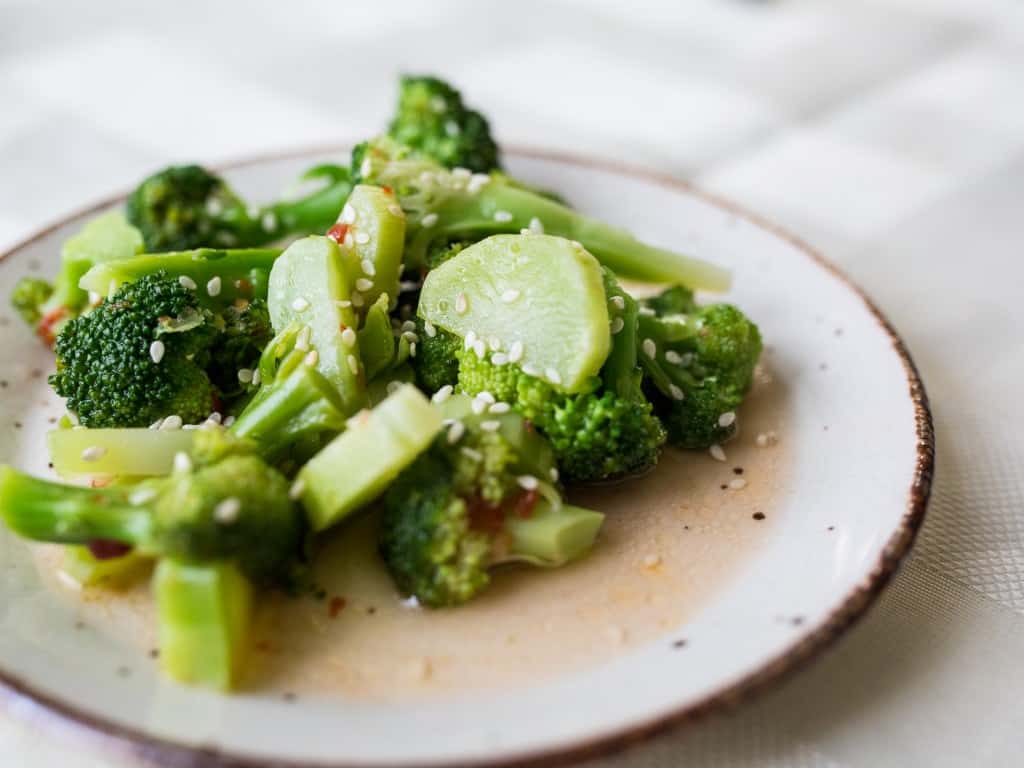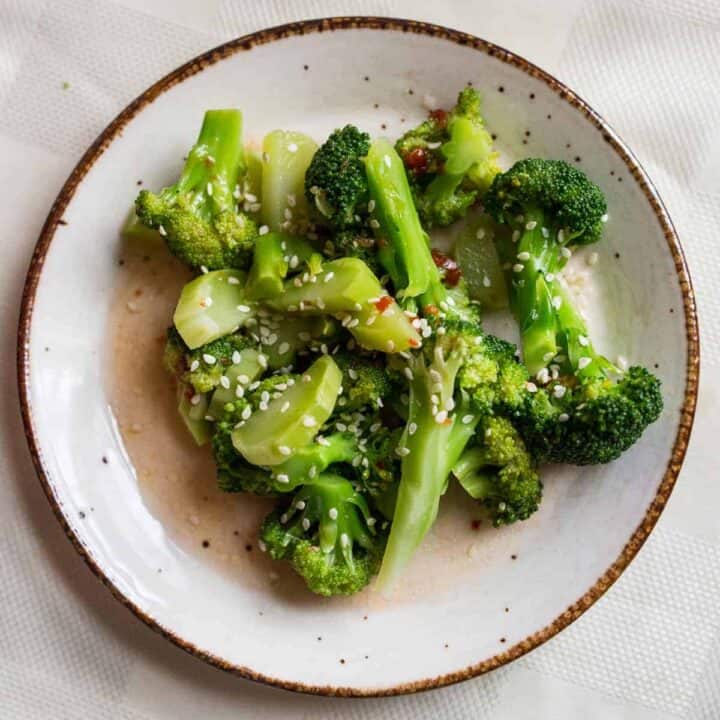 Lime, chili and ginger-dressed broccoli
A simple broccoli side dish or salad that is refreshing and piquant. Goes beautifully with potatoes of all kinds: au gratin, roasted, or mashed.
Print
Pin
Rate
Ingredients
3

small heads of broccoli

2

tbs

of rice vinegar

or white vinegar

1

teaspoon

of sesame oil

1

inch

piece of ginger

1

tbs

of chili-ginger sauce

or sriracha with one clove of garlic, minced

Juice of half a lime

2

tbs

of vegetable oil

1

tbs

of maple syrup

2

tbs

of toasted sesame seeds
Instructions
Wash and cut your broccoli into small chunks and florets. Do not discard the stems! They pack a lot of vitamins and are actually a lot sweeter than the overused florets. Simply chop off about an inch off the bottom, split the stem in half, and slice into half-moons. Separate the head into bite-size, individual florets (cut large ones in half to match the rest).

Place broccoli in a microwave safe bowl. Prepare an ice bath by filling another bowl with the coldest water, and adding ice cubes (if available) to it. Blanch broccoli quickly: if working on stovetop, bring a pot of water to a boil, dump broccoli florets and slices in, and let cook for a minute, no more than two. Drain water, and place broccoli in an ice bath. Allow to cool sufficiently. OR do what I do, and place one tablespoon of water at the bottom of the microwave-safe bowl with the broccoli. Cover with plastic wrap, and place in the microwave for 1.5 minutes. Taste - if broccoli is beginning to cook but still has a bite, and its colour is bright and green, then it is ready. Remove plastic wrap, pour out water and place broccoli in an ice bath. Allow to cool sufficiently.

NOTE: Some days, I'm in a rush and skip the ice bath. Other days, I prep the salad a day ahead, which allows me to keep the broccoli fresh. I just chop everything into small pieces, and let the broccoli marinade in the dressing overnight. The results are great in any case.

Mix dressing in a small jar: combine vinegar, sesame oil, chili-garlic sauce, vegetable oil and maple syrup. Squeeze out the juice of half a lime and add. Finely grate ginger into dressing. Close tightly with lid and shake jar vigorously a few times to incorporate and blend all flavours.

Dress broccoli with dressing, and let sit in fridge for at least 30 minutes for flavours to meld and broccoli to soften. Sprinkle with sesame seeds right before serving.