NOTE: All photos in this post were taken by the incredibly talented journalist, writer and photographer Whitney Light.
So much of our food memories are intertwined with the sense of smell. A waft of cinnamon brings to mind warm, sweet foods, holiday mornings and pie. The acidic scent of tomato sauce makes me think of pizza, golden and crackling, warm out of the oven. And the aroma of melting chocolate reminds me of sheet cakes for school birthdays, covered in a sticky, gooey frosting with lettering made out of M&Ms.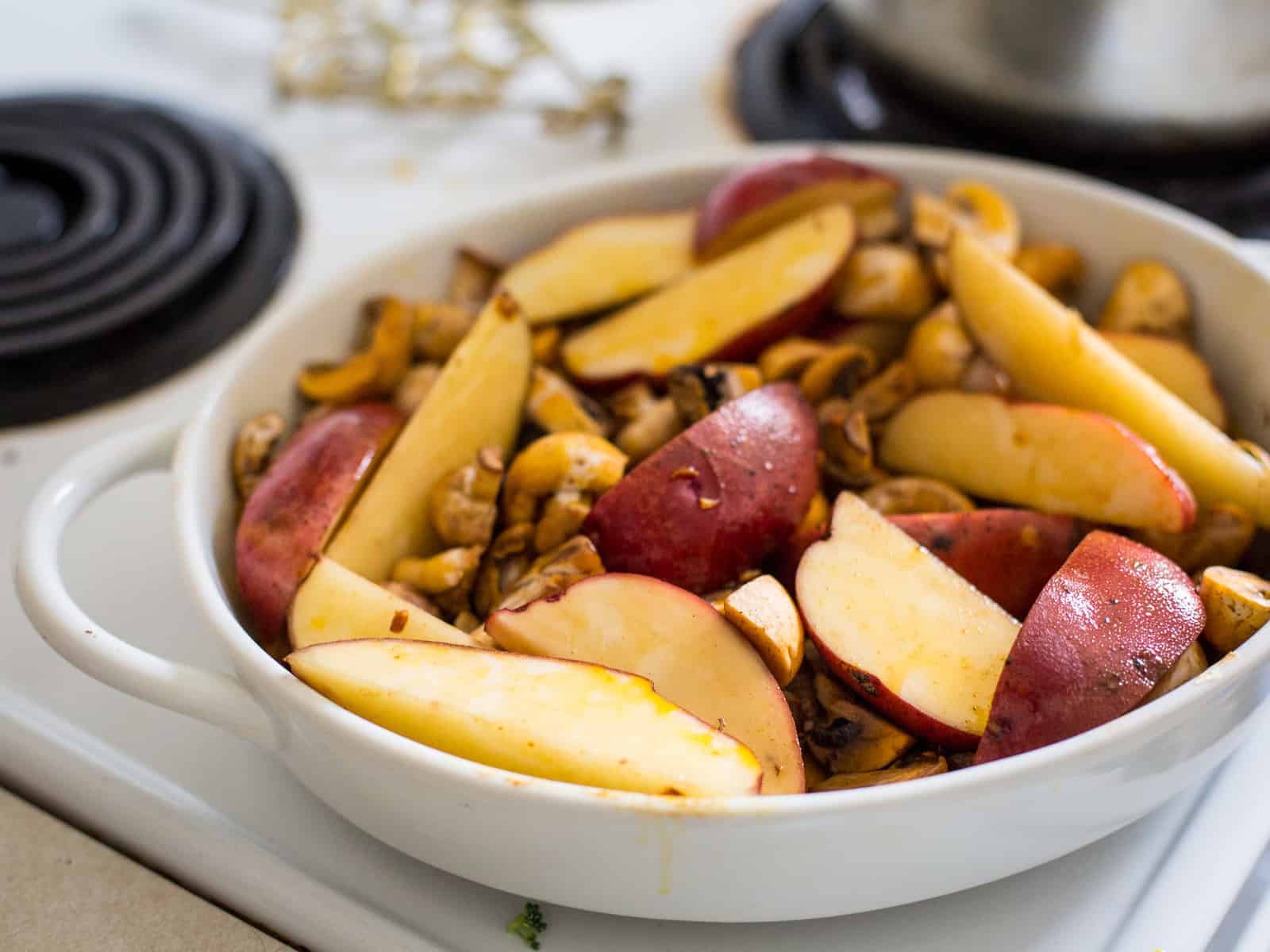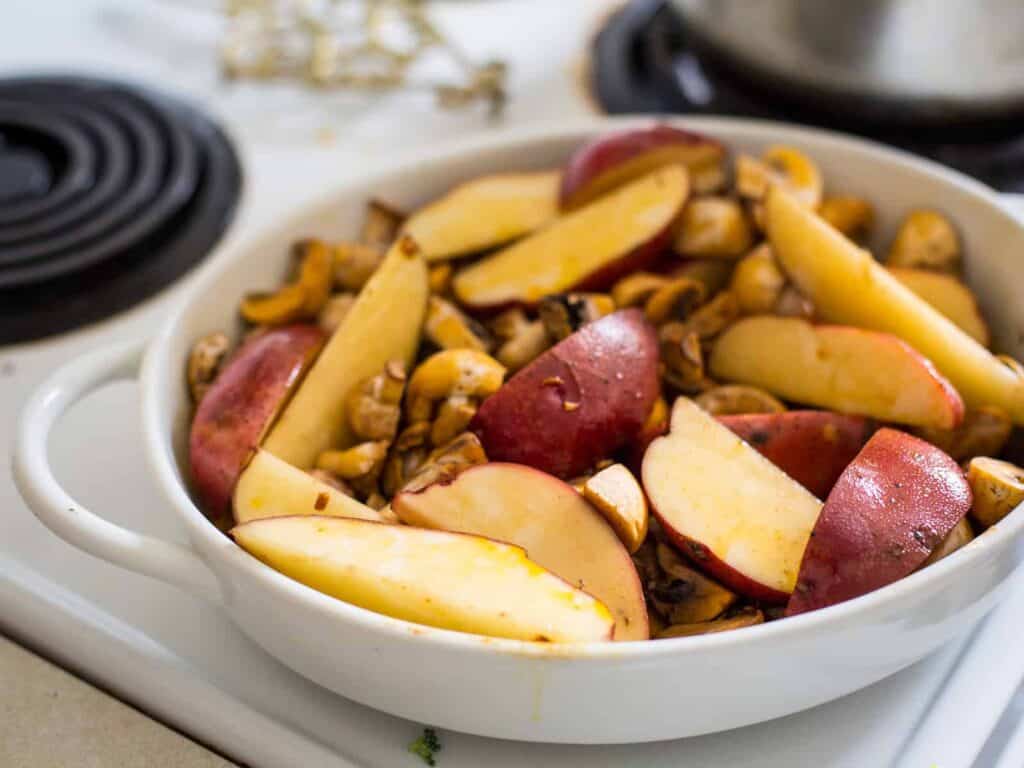 But the scent of paprika will always take me back to the small kitchen island in the first home we owned in Israel. There, my sister and I would gather after school, our bags having been shoved into the small space under our desks, our outdoors clothes abandoned for comfortable sweatpants and stained sweaters, and our stomachs rumbling. While we argued over this and that, my paternal grandmother would pull out a steaming roasting pan out of the oven, in which a glistening bird would majestically lie. Its taught skin browned by the intense heat of the oven, its limbs carefully arranged, and a pool of reddish-brown oil all around it, that chicken was enough to silence my sister and me. But only for a minute – soon, we would be arguing over who got to eat the drumsticks.
Once that decision was made, my grandmother would pile our plates with the red, glistening potatoes, which had soaked up all the intense juices of the chicken, and top each plate with one or two cuts of poultry (never more – chicken was an extreme luxury in those early days). As we dug into that paprika-laced goodness, all the worries of the day would slowly dissipate, and my sister and I would once again be quiet.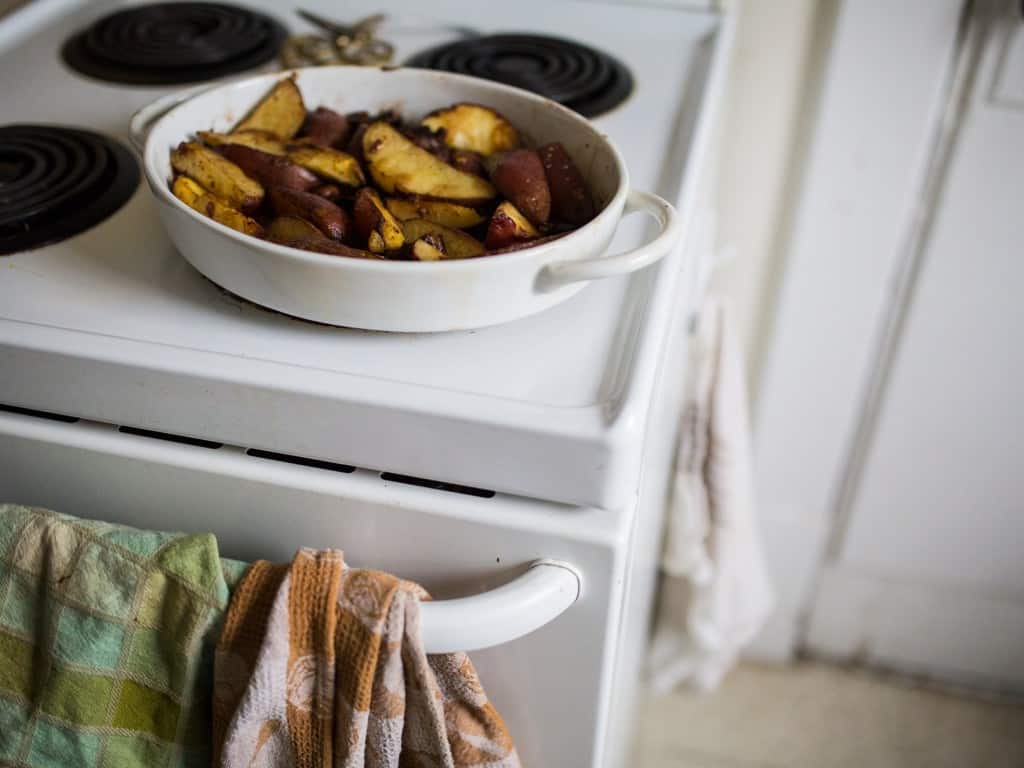 These days, that chicken is one of the only meat items I miss. But even in the absence of the bird, these paprika and garlic-covered potatoes and mushrooms satisfy my craving for comfort, home, and even a little bit of sisterly bickering.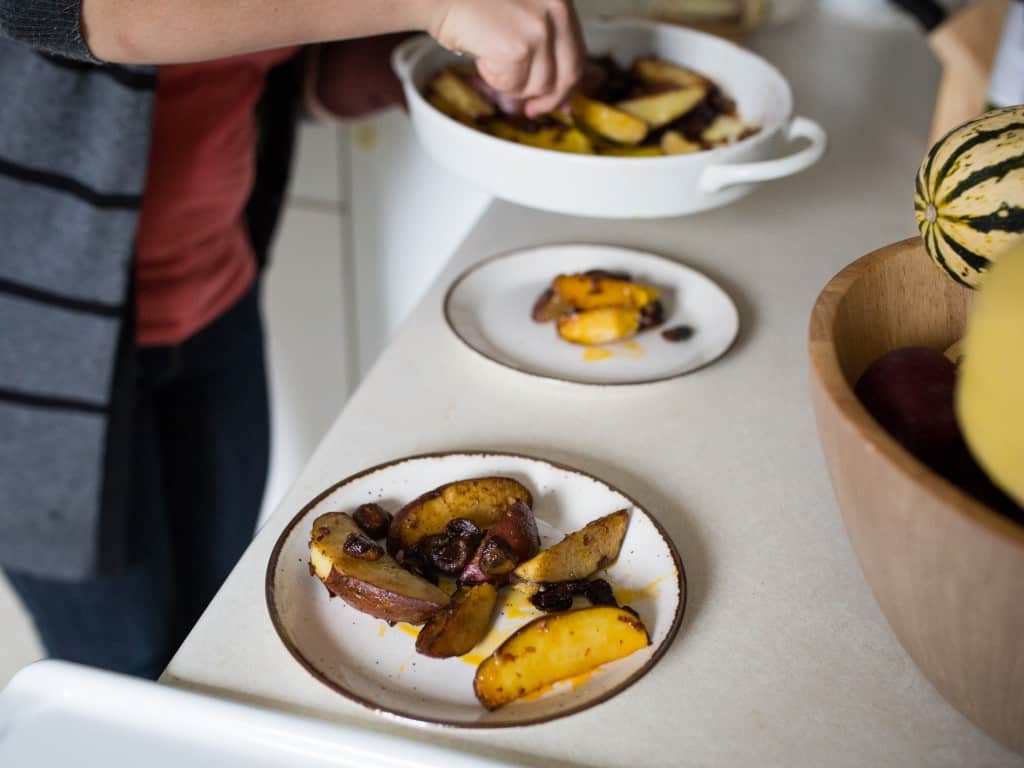 NOTE: All photos in this post were taken by the incredibly talented journalist, writer and photographer Whitney Light. She is much better with the camera than I am.
ED: This recipe was featured on Food Foto Gallery, foodgawker.com and tastespotting.com! Check out my galleries, or other recipes included in these beautiful recipe aggregators.
Tried and loved this recipe? Please leave a 5-star review below! Your reviews mean a lot to me, so if you've got any questions, please let me know in a comment.
Recipe
Paprika oil-roasted potatoes and mushrooms
Comforting, bright and warm, this dish celebrates the bounty of winter with strong spices and high heat. While this dish cooks, your whole house will smell fragrant and bright.
Ingredients
10

tablespoons

of oil

I use a mix of olive oil and grapeseed oil, but you can mix olive oil with any vegetable oil you have

½

tablespoon

of paprika

4

garlic cloves

3

large potatoes

2

cups

of mushrooms

2

tb

of salt

and more, to taste, after they come out of the oven

One large roasting pan
Instructions
Preheat your oven to 400 degrees Fahrenheit.

Clean your potatoes well (no need to peel, though feel free to do so if you're not a fan of the vitamin-full peel). Cut the potatoes in half lengthwise, and then cut each half into three or four wedges.

Clean your mushrooms with a damp paper towels (never wash mushrooms; it makes them gummy and a bit gross). Depending on their size, cut in half or quarter them. Add to the potatoes and set aside.

Mix your oils and paprika in the bottom of your roasting pan. Mince your garlic into small pieces, and add it to the oil mixture. Place in the oven for five minutes, until the oil is fragrant and the garlic is golden.

Add your potatoes and mushrooms to the pan, tossing them with a large spoon. Make sure they're coated with the oil.

Place the pan in the oven for one hour. Every 15 minutes, remove the pan from the oven and carefully stir the potato wedges and mushrooms, ensuring they're coated with the bubbling oil. Take care not to get any of the oil on yourself – it's extremely hot!

When ready to eat, serve some wedges and mushrooms on a plate, and gently sprinkle with a bit of the leftover oil. For the full effect, once you're done eating, I suggest mopping up the leftover oil with a crusty piece of regular or gluten-free bread.
Tried this recipe?
Comment + Rate Below!
Connect on Instagram!
Find us @immigrantstable