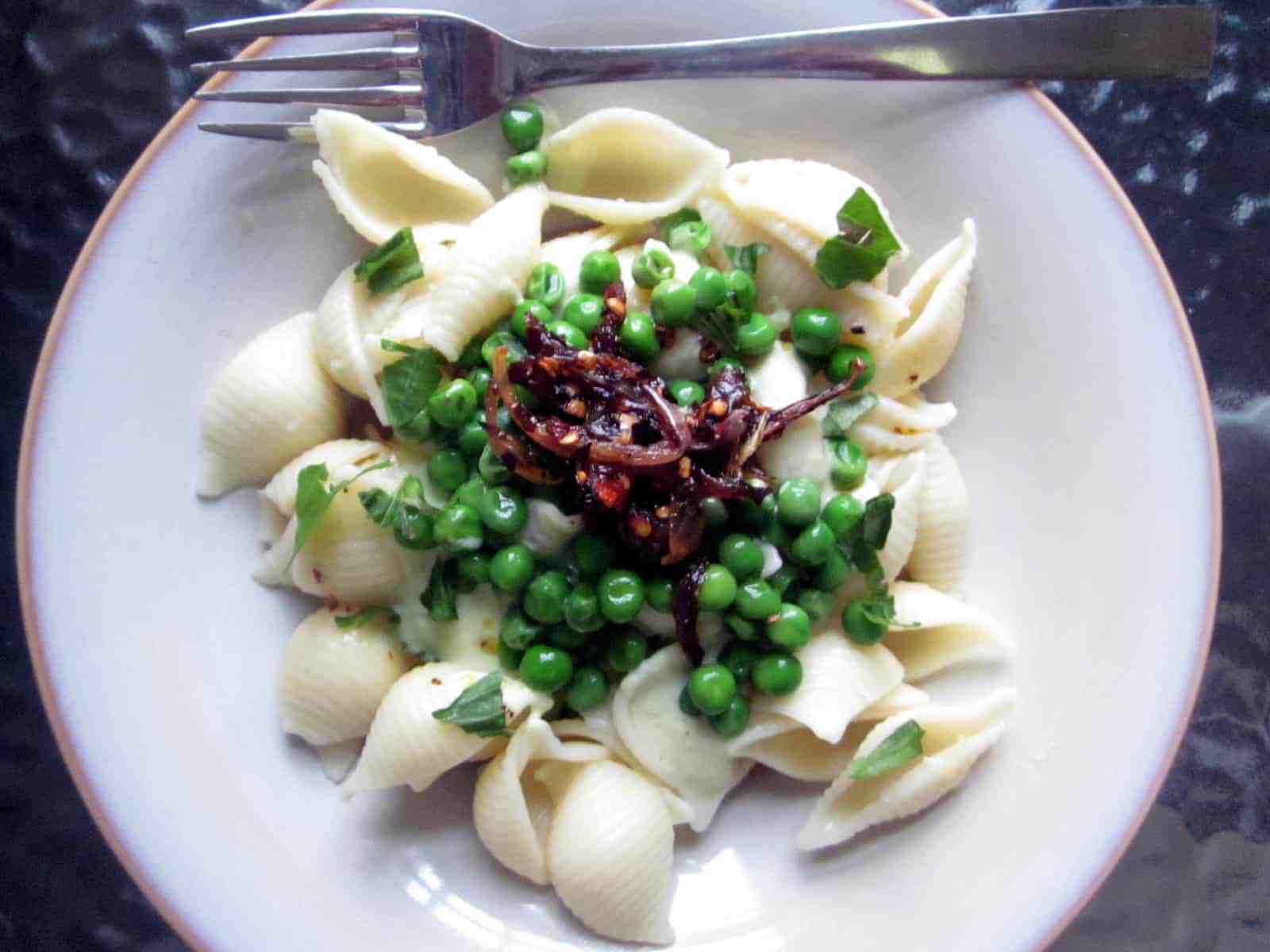 Going to the market in a Middle Eastern country is not for the faint of heart. The market spills from its enclosure, keeping only loosely to the delineations of meat/ fish/ produce/ knick-knacks. All manner of smells waft through the air, from the cloying perfume of overripe fruit to the musky scents of nargila and cooking shwarma. Stall owners shout, some using megaphones, declaring the quality of their wares to any and all passersby. Hagglers crowd the popular stalls, mushing the products in their hands in attempt to prove their quality is suspect. Cat calls are de rigueur, with the occasional grab thrown in for good measure. From the moment you walk into the semi-contained mess of the market, you just know you're going to have to fight for your shopping.
Those who brave the calamity are rewarded with heavenly flavours. Growing up in Israel, there are very few seasons when it comes to agriculture. Strawberries appear in December, citrus season lasts through the winter, and even tomatoes make their appearance long before the dog days of summer. And as most people buy their vegetables in the market, you are never too far off the mark of what's in season.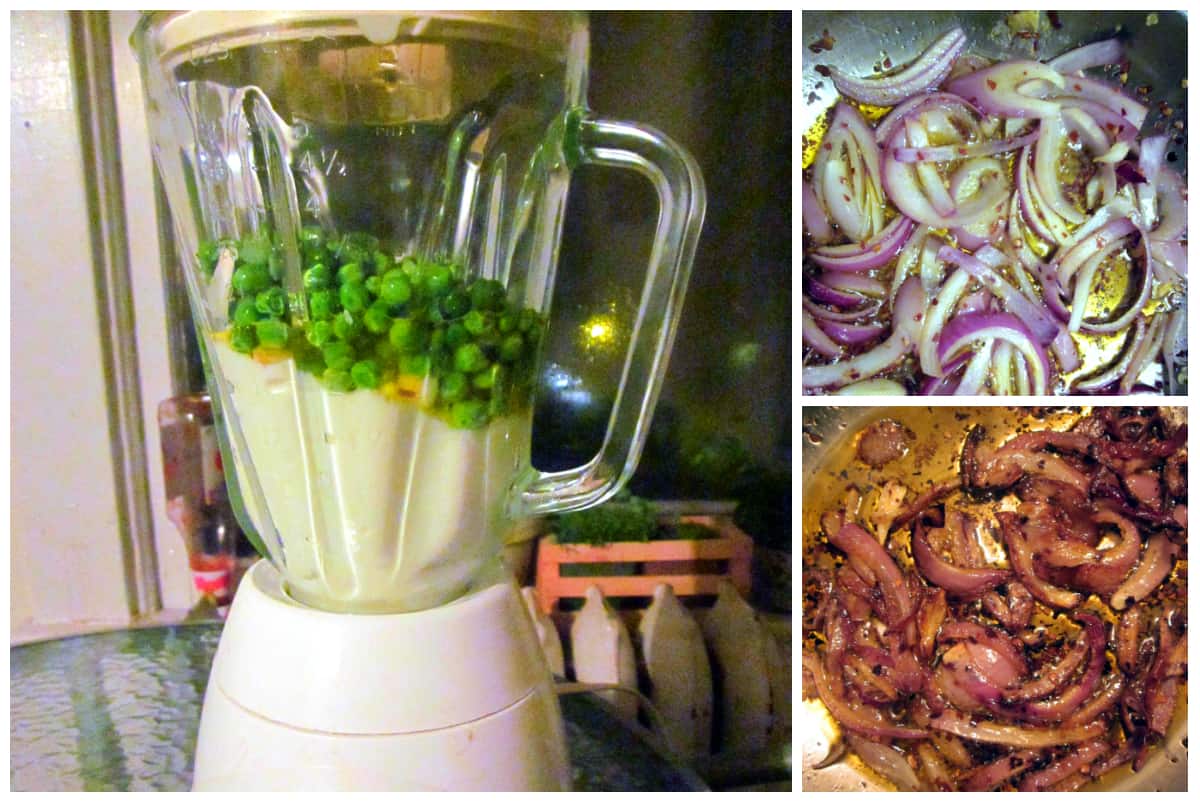 Therefore, seasonal eating was not a concept I had to grapple with until I had made the move to North America. Once here, I found it extremely important to stay as close as possible to the quality of produce that I have grown accustomed to at our markets – even if the shopping experience was a little bit more anemic.
So when the opportunity arises to hold onto the bounty of seasons past a little bit longer, I don't hesitate to freeze my farm produce. Mixed with the sourness of tangy, cool yogurt sauce, those preserved bright summer flavours help me get through even the coldest winter day. That way, I can enjoy sweet peas even after fall comes, the days get shorter, and the last of the homemade yogurt lingers in the fridge.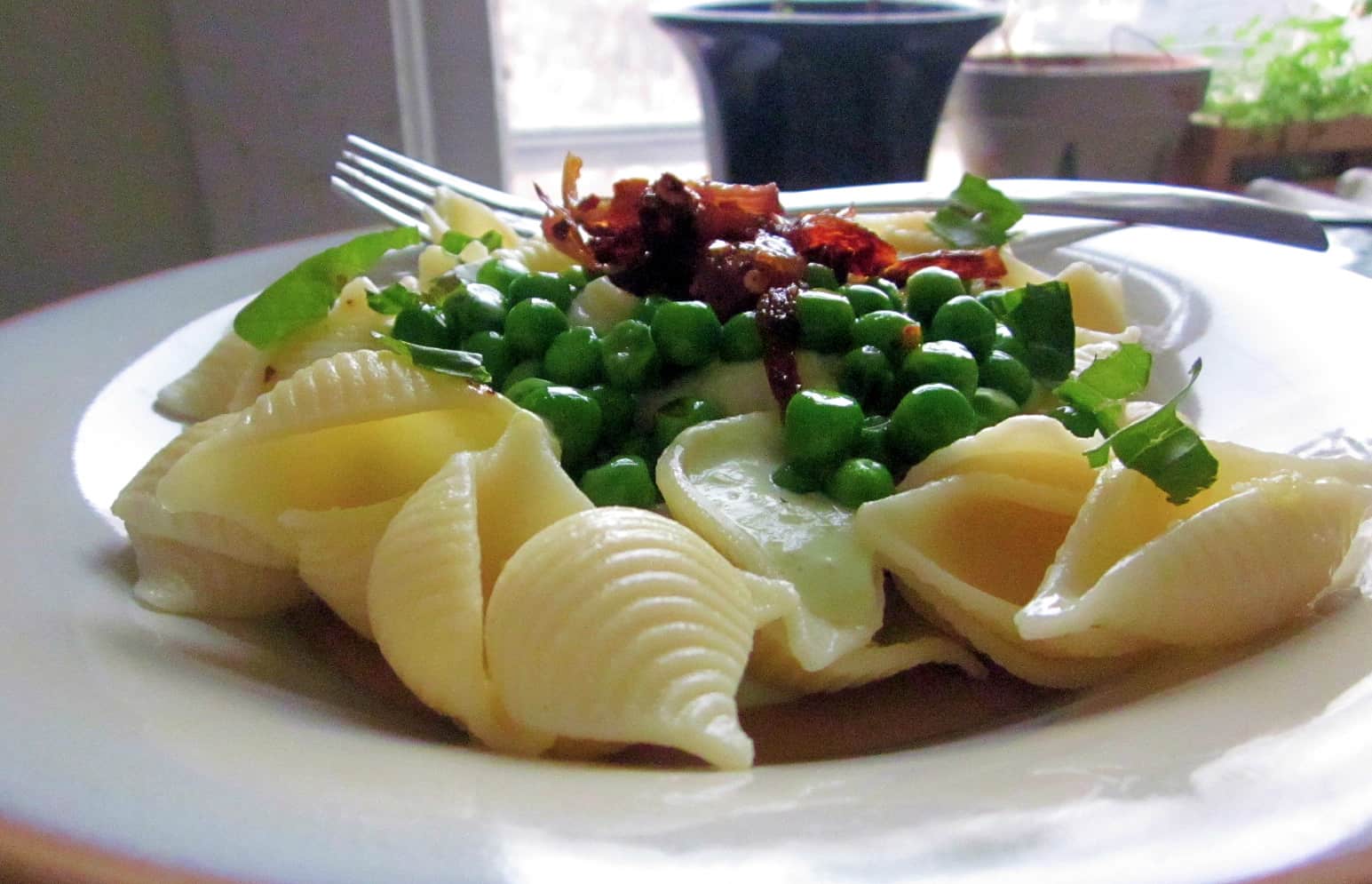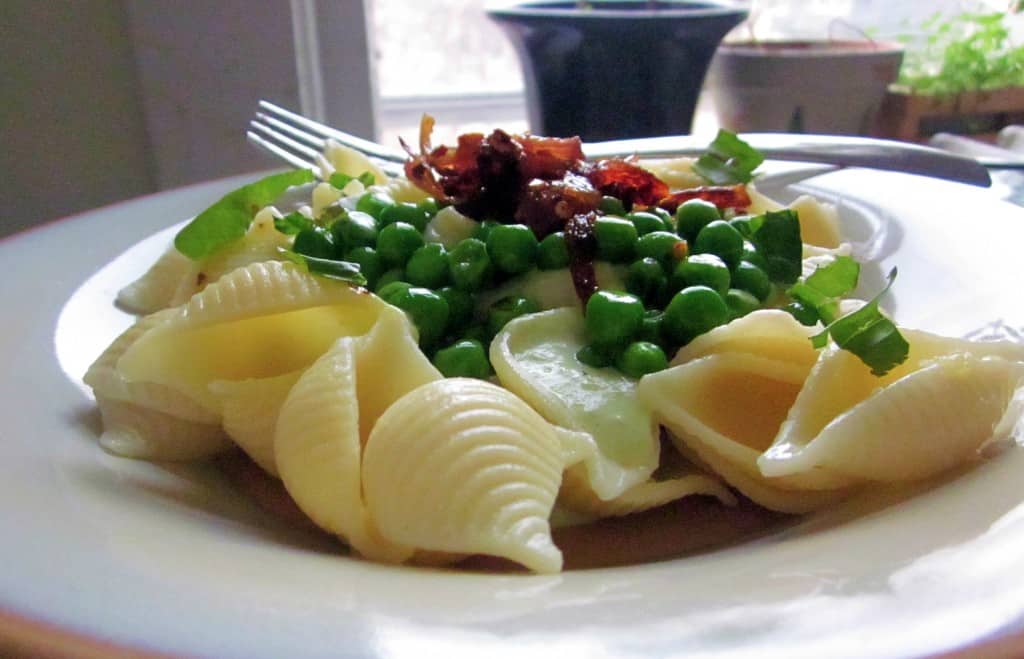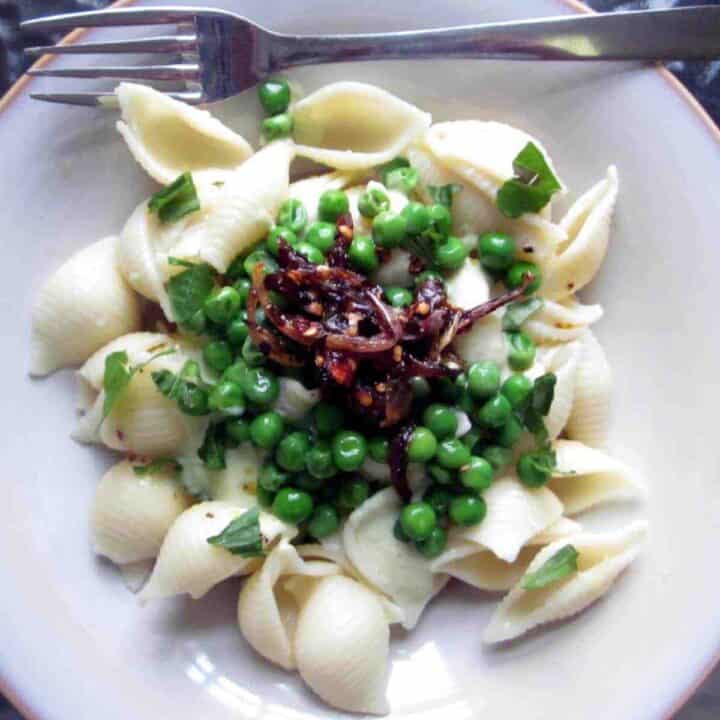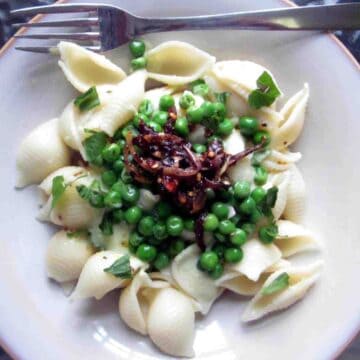 Pasta with tangy lactose-free yogurt sauce, topped with peas, caramelized onions and chili oil
Frozen or fresh peas, chili flakes and red onion perk up this pasta in tangy yogurt sauce, a simple and quick low-fat and healthy recipe.
Print
Pin
Rate
Ingredients
1

red onion

2

teaspoon

chili flakes

1

clove

of garlic

2

tablespoon

of fresh thyme or 2 teaspoons of dry thyme

1

tablespoon

of olive oil

2

cups

500 g lactose-free yogurt

4

garlic cloves

peeled and crushed

⅔

cup

150ml olive oil

2

cups

500g fresh peas – or, local frozen peas, defrosted

500

g

regular or gluten-free pasta

Ottolenghi recommends shell-shaped, or less – if using less, the sauce keeps beautifully in the fridge for a few days!

Basil leaves

roughly torn, to taste

Nutritional yeast

for topping
Instructions
Finely mince one garlic clove.

Slice your onion in half lengthwise. Cut each half into thin slices.

Heat a large pan to medium heat. Once heated through, add 1 tablespoon of oil to the pan, and wait a minute for it to heat through. Add the minced garlic and chili flakes, and let cook for one minute, until the garlic gets fragrant.

Lower the heat to low heat. Add the onion slices to the pan in a thin layer, trying not to crowd the slices. Let the onions cook, turning gently, on low heat for about 20 minutes. Add the thyme, mix everything together and let cook for another 3-5 minutes. Transfer to a bowl.

While the onion is cooking, put the yogurt, garlic, 6 tablespoons (90ml) of the olive oil and 100g of the peas in a food processor. Blitz to a uniform, pale-green sauce and pour into a large serving bowl (if cooking less pasta than the recommended amount, I keep the sauce in a jar and dole out as needed).

Cook the pasta in plenty of salted water until al dente.

While it's cooking, heat the remaining peas with in a pan of boiling pasta water, then drain (fresh peas need longer than frozen. If using frozen, I simply heat them up in the microwave in a small bowl with a bit of pasta water).

Finely chop the basil into thin strands.

Drain the cooked pasta into a colander and shake well to get rid of the excess cooking water.

Gradually add the hot pasta to the large bowl with the yogurt sauce (adding it all at once may cause the yogurt to split). Add the peas and basil, and toss gently. Season with salt and pepper, if needed.

Transfer to individual serving bowls and spoon over the fried onion mixture. Top with nutritional yeast (to taste), and serve.

(If you're not eating all of your serving at once, I recommend mixing the pasta with the vegetables, topping with a little bit of oil, and storing the sauce separately in a jar. Once ready to eat, just heat up your pasta-veggie mixture, and carefully top with the cold sauce).
Notes
This sauce goes beautifully in a cold rice or quinoa salad. Just cook the grain of your choice, let it cool, mix with some vegetables (broccoli, corn, and peas go well with this sauce) and your choice of fresh herbs, and top with this sauce. It's an easy and delicious lunch that will taste only better once the flavours have time to meld together.