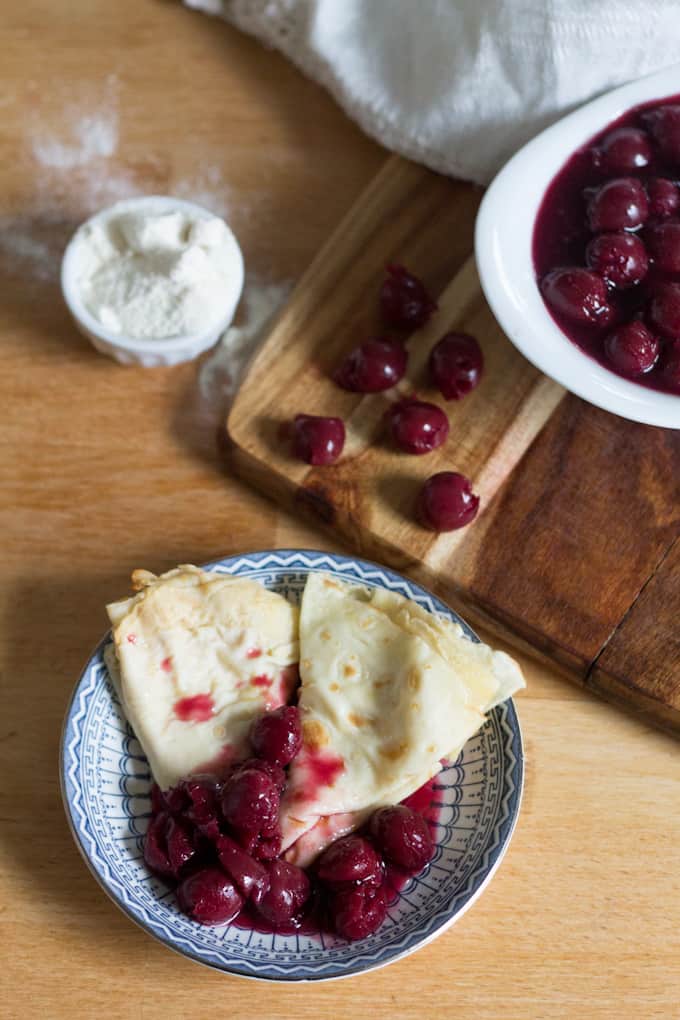 Sour cherry sauce has been in my life for longer than I can remember. Whether it was lovingly wrapped into my grandmother's blintzes, came bursting out of a plump varenik (pierogie for the Ukrainians of you), or was ladled on top of a tart and delicate cake, it has been a constant presence in our desserts, lunches, breakfasts.
Sour cherry sauce is a condiment, a topping, a filling. But above all, it's a host of memories: some good, some bad, some painful.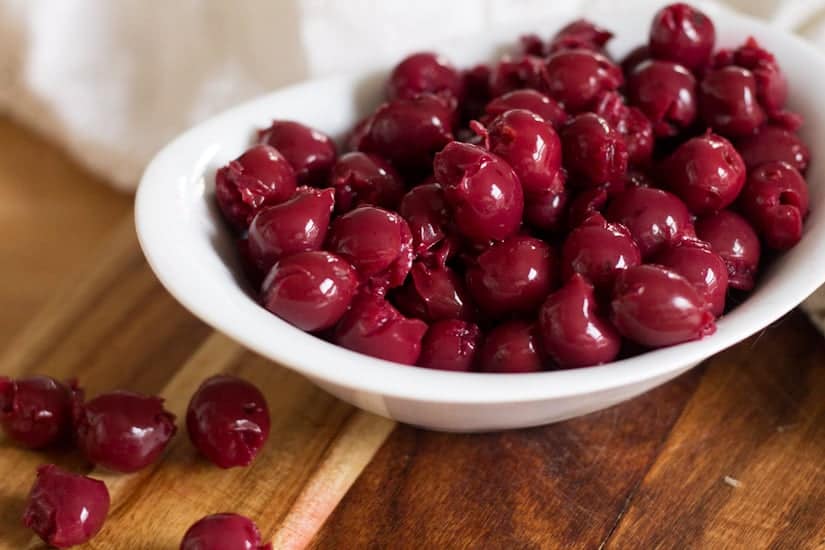 My boyfriend loves black forest cake. He is undoubtedly thinking of the store-bought, maraschino cherry-laden, whipped cream-topped affair everyone envisions when they hear the name.
But I have something else in store.
It's a towering mess, my black forest cake. Layers of homemade whipped cream interchange with chocolate cake and sour cherries, six in total. The icing that surrounds the whole affair is a sour cream serenade, with rivers of blood-red sour cherry sauce trailing throughout. I have taken a spoon and drizzled it everywhere, dropping haphazard sour cherries in strategic spaces.
The cake looks like a murder of crows in a Hitchcock film, like Snow White's bloody lips on her pale face, like the glimpse of a real life killing I had once glimpsed on a site whose name I would rather forget. It is terrifying and messy and not at all what a cake made by a cheerful 20-year-old should look like.
And yet, when I present it to him, he pretends to like it with all the aplomb only a loving 32-year-old can muster.
When he cuts himself a slice, a spritz of crimson sour cherry sauce comes bursting out of the cake's inside. He looks at me for a moment, his eyebrows arched in surprise. Then he silently goes back to cutting the cake.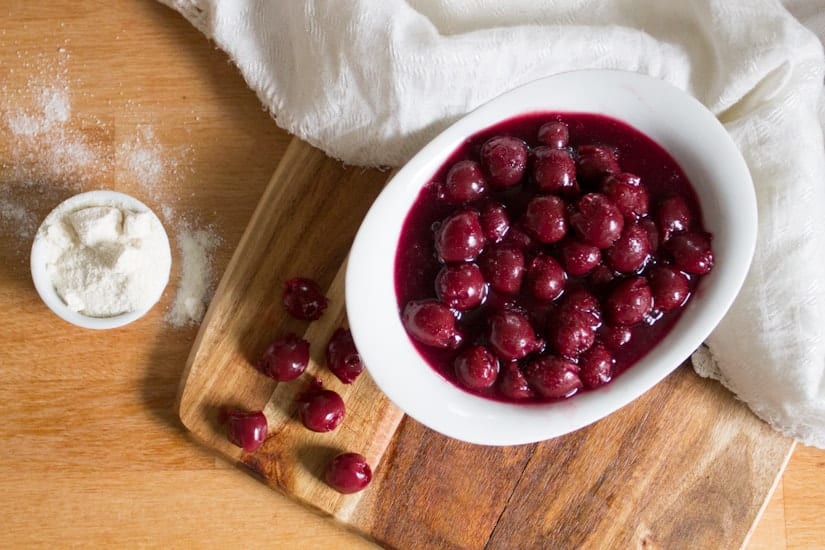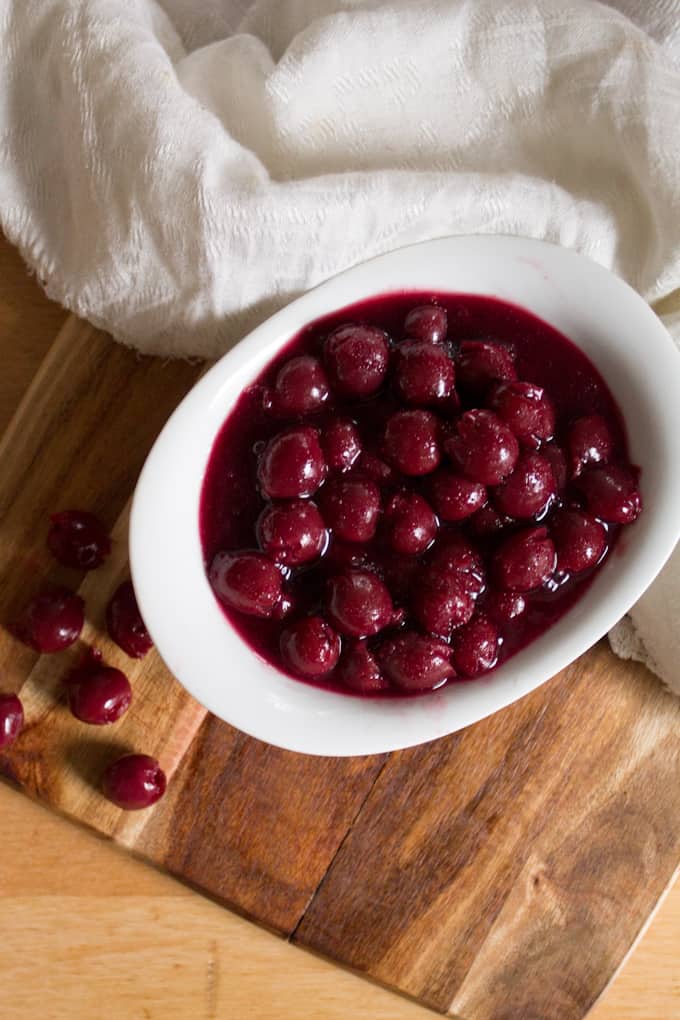 I am in my parents' kitchen on a Saturday. I am reeling from the pain of a break up from the black forest cake-loving man who was a constant companion for seven long years. The cacophony of songbirds outside is deafening, especially against the pounding hangover in my head, and the metallic taste in my mouth. There is glitter still on my arms and cleavage, glitter on the pants I threw on the floor as I stumbled home at 2am. Glitter on the chest of a man whose face I'd rather forget, have already forgotten. Glitter everywhere... Yet I don't remember there being glitter at the party I was at.
My parents just came back from a riveting game of tennis, or whatever it is that they do in the country club every Saturday. My mother is running around the kitchen, hastily throwing pots and pans onto the stovetop. She boils water, and throws some sour cherry vareniki in the pot.
I stand and watch them, little pockets of sour cherry sauce floating in a saucepan of water. Rivulets and whirpools spin all around them. There is so much movement in that little pot that it's almost enough to make me feel like the world is not coming to an end in my head. It is almost enough to make me feel strong.
Fifteen minutes later, lunch is served. I am the first to sit down, leaving a trail of glitter on the kitchen floor.
I dig my fork into a varenik, and sour cherry sauce come bursting out, its warm liquid stinging my hand and landing on the white t-shirt I am wearing, staining it an irrevocable, glaring red.
I look down at myself and sigh. I think for a moment of whether I should get up and change, or stop eating altogether, or go out on the street and lose myself completely in the crowds of people.
Then, my mother comes and sits down next to me. She rests her hand on top of mine, stroking my fingers gently, absentmindedly.
I smile and ignore the stain. I dig into my vareniki, letting the sour cherry juices dribble down my chin. I decide to stay here, with her and the sour cherry sauce, at least for today.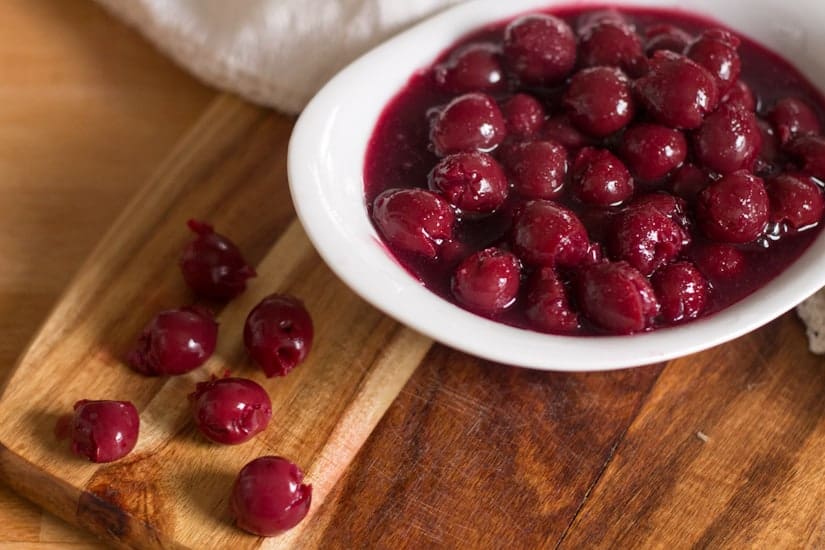 My grandmother rolls her blitzes tightly, like the fate of the world rests amongst their folds. They are golden and beautiful, brown in the spots where the butter kissed the dough for a bit longer than necessary. She always fries them in butter, even when she promises my cousin and I they're dairy-free. We know better than to believe her, yet we eat them anyway.
There is no boy I'm grieving over anymore. No hangover. No glitter. But there is sour cherry sauce inside my grandmother's blintzes. It pools over the tvorog filling, like little drops of blood over Snow White's lips and ivory skins. Its flavour is tart and sweet at the same time, a perfect balance against the crispy, doughy blintzes.
And there is a man by my side. I rest my hand on top of his, stroking his fingers gently, absentmindedly. He tucks into my grandmother's blintzes with tvorog and sour cherry sauce with the zeal usually maintained for doughnuts and chocolate and pixie dust. That some people save for black forest cake.
He loves sour cherry sauce almost as much as I do.
I think I'll keep him.
Find out what to do with sour cherry sauce on Monday - and if you're looking for last minute gifts, I've got you covered!
Tried and loved this recipe? Please leave a 5-star review below! Your reviews mean a lot to me, so if you've got any questions, please let me know in a comment.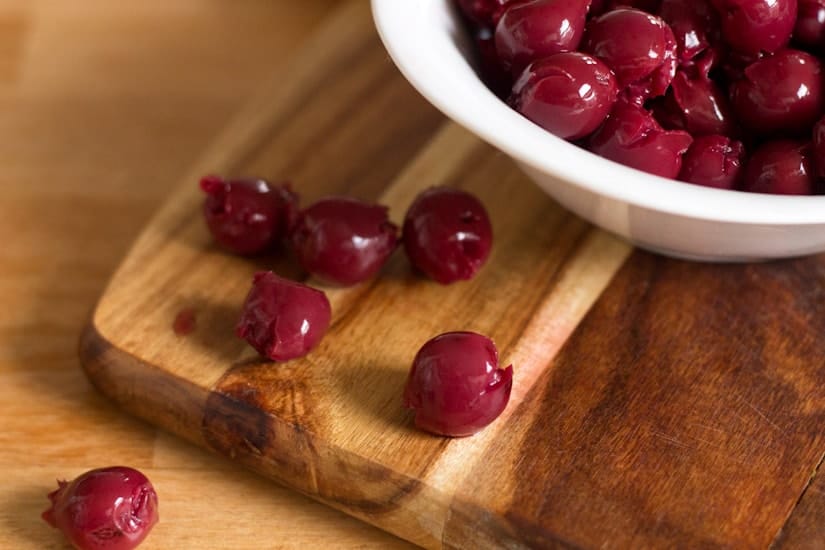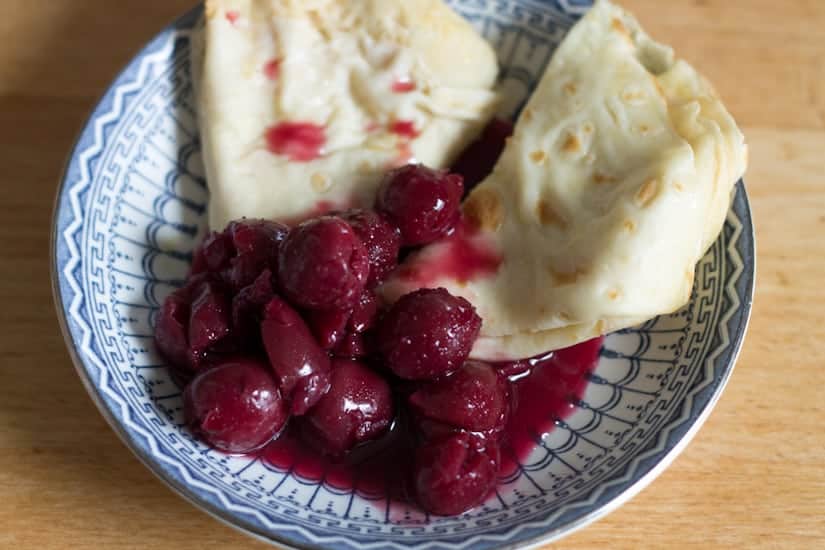 Recipe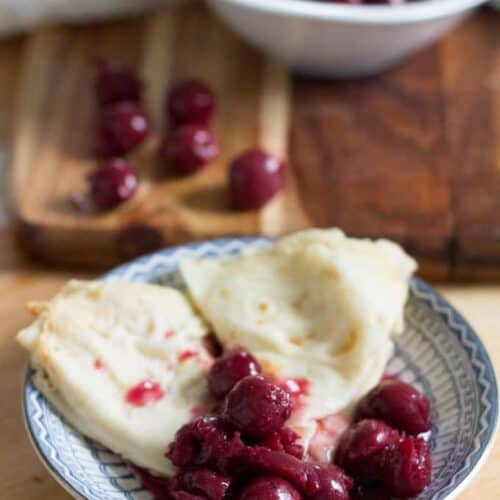 Sour cherry sauce
Tart and sweet Russian sour cherry sauce for blintzes, cake, pancakes, or just to eat with a spoon.
Ingredients
1

cup

300 g sour cherries, pitted - fresh, canned or jarred all work

¼

cup

sour cherry juice or water

2

TBs

sugar

3 TBs if using water

1

teaspoon

cornstarch
Instructions
Pour juice or water into a heavy saucepan. Add sugar and cornstarch and whisk until smooth. Bring to a boil over moderate heat and cook until slightly thickened, about a minute. Stir cherries and let cool.
Tried this recipe?
Comment + Rate Below!
Connect on Instagram!
Find us @immigrantstable