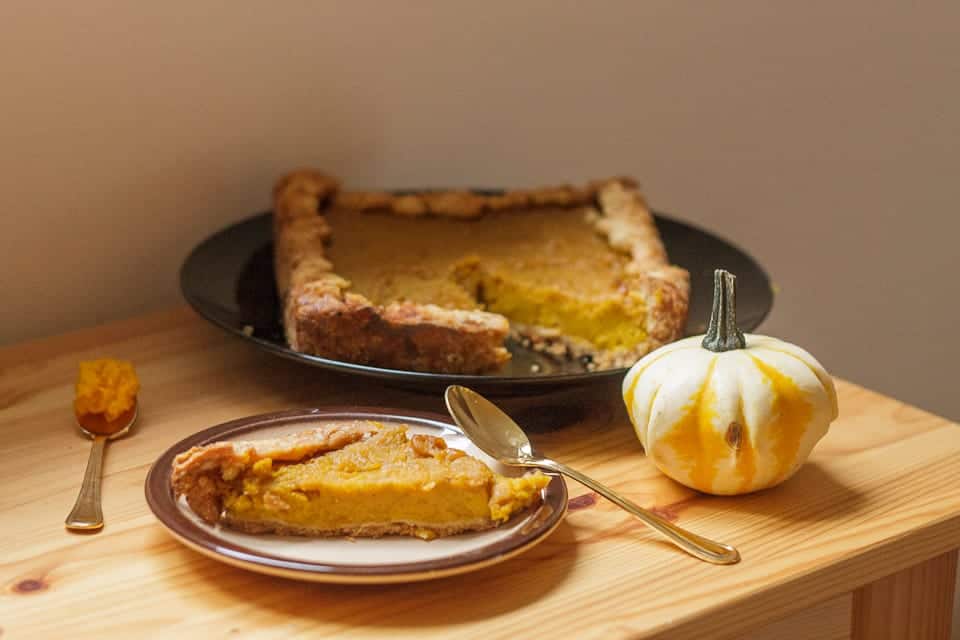 Vegan Hubbard squash pie is nestled in a perfectly flaky coconut oil crust, spiked with orange and cloves and sweetened with natural maple syrup.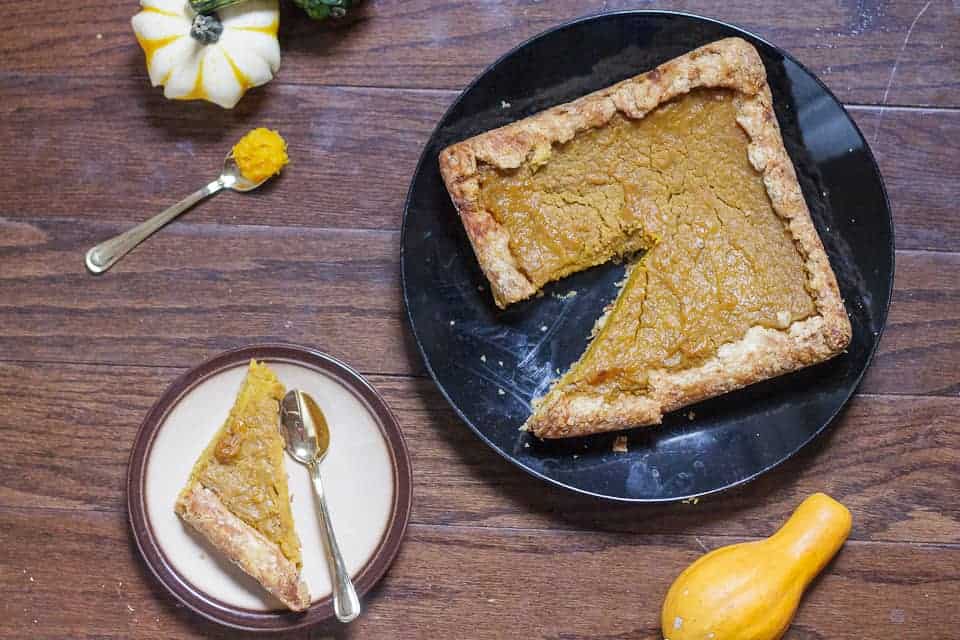 Though the simplest takeaway from this year's Thanksgiving was this roasted delicata squash salad, the best takeaway was undoubtedly the development of a vegan squash pie. Or, to be exact, vegan Hubbard squash pie, nestled in a perfectly flaky coconut oil crust, spiked with orange and clove flavours and sweetened with natural maple syrup. If this doesn't get me the holy grail of pies, I'm not sure what will.
As I have mentioned in the past, I am always looking for simple, 'keeper' recipes, and especially ones that are vegan and gluten-free (you never know who's going to be invited for dinner). Unfortunately, my go-to pumpkin pie is neither one of those things; though simple and incredibly delicious, it requires heavy cream, processed sugar, and, horror of horrors, even shortening. The result is a wonderful old-fashioned pie that would not go amiss at any family holiday get-together... Unless your relatives happen to be vegan, lactose-intolerant, or allergic to eggs.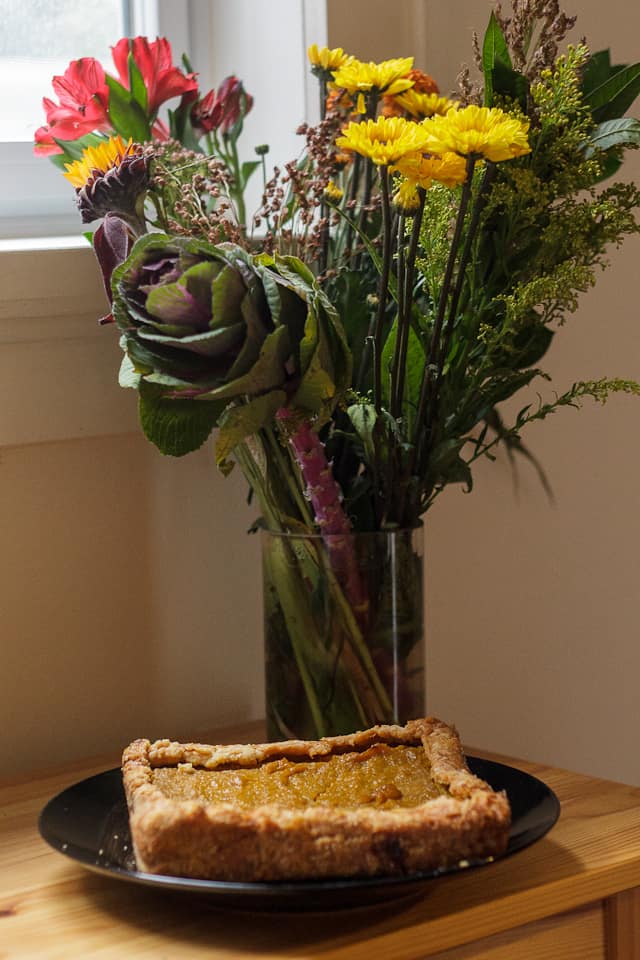 Check out the step-by-step web story on how to make vegan pumpkin pie!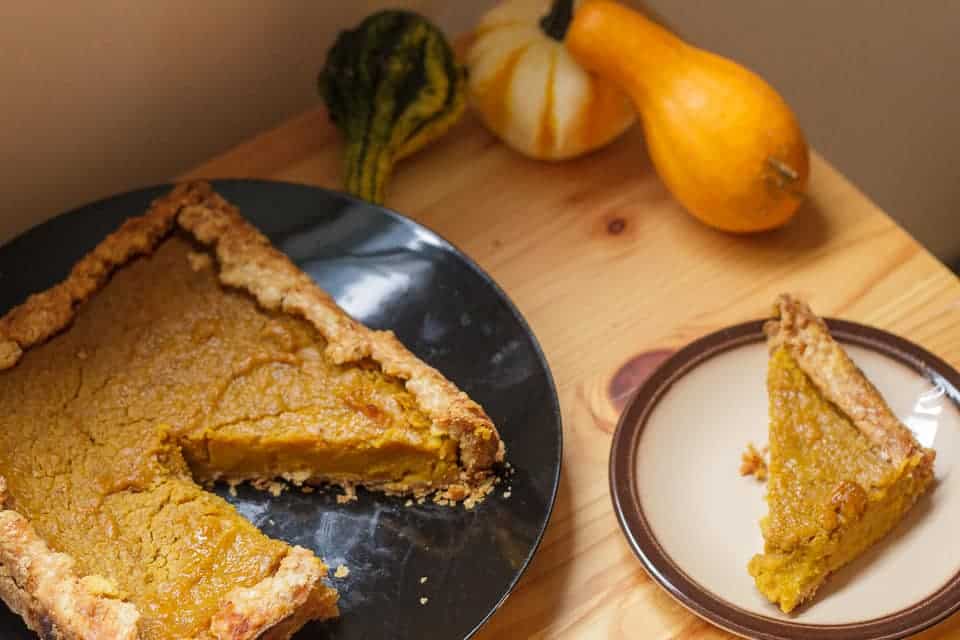 Despite this, I have been making this pie for three years now, and no one has ever complained. Thanksgiving with my partner's family is by now routine; I know what to expect, know I'll bring pumpkin pie, and no one has to go running around looking for a recipe. Everyone ends up happy, especially if there's whipped cream. So imagine my horror when, while getting ready to put together this year's pie, I discovered that G's sister-in-law cannot tolerate eggs anymore. With an egg in the crust and two eggs in the filling, my pumpkin pie recipe isn't exactly egg-central... But I really wanted to minimize discomfort and ensure we had another, egg-free option.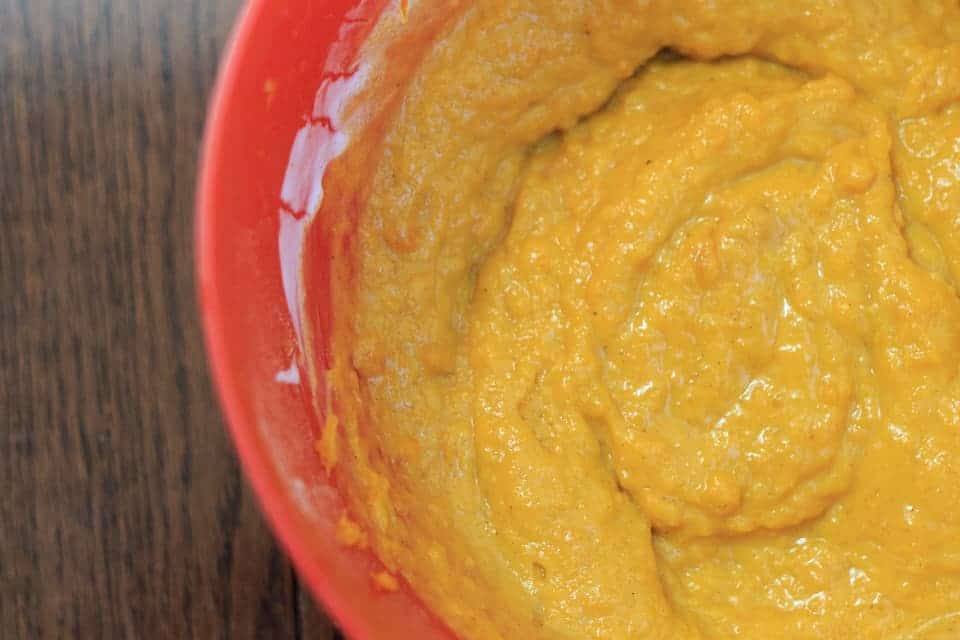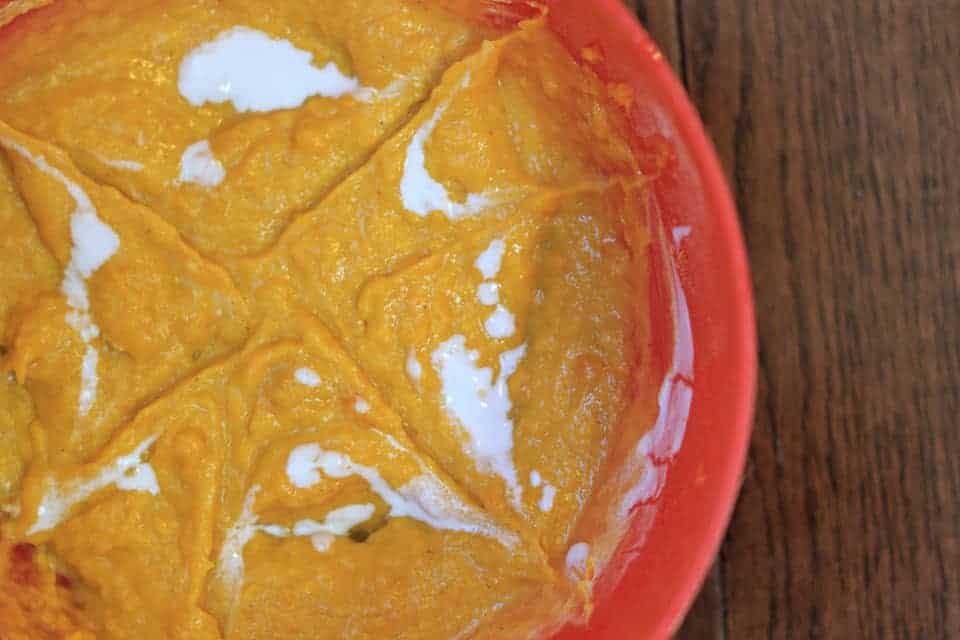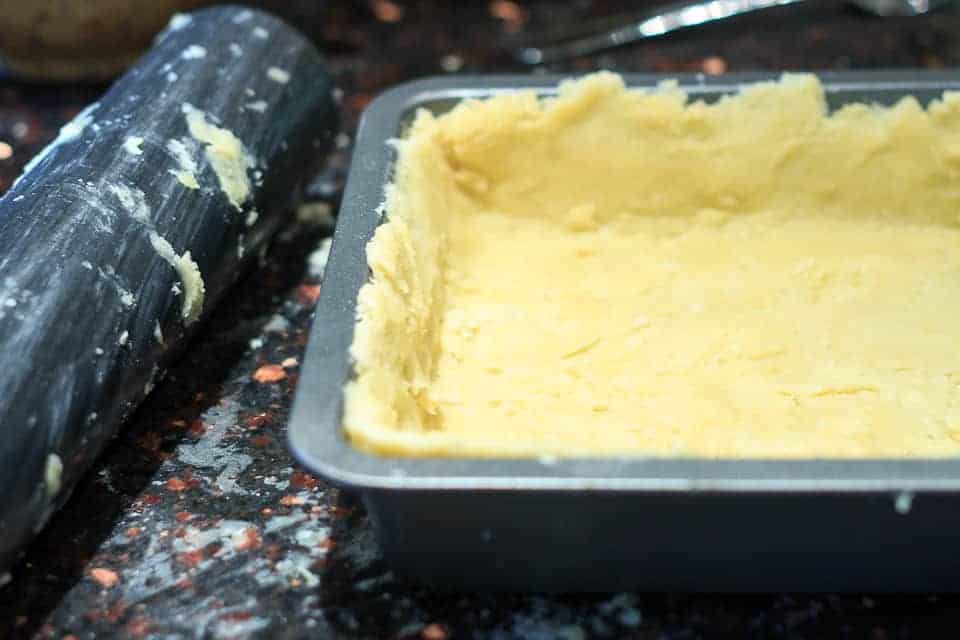 That's how this vegan squash pie came about. We looked at the beautiful Hubbard squash lying on the table, I tinkered with the filling, consulted The Internet for a surefire vegan crust (Food52 to the rescue!), and voila - you've got yourself an orange and maple vegan Hubbard squash pie (though you can, of course, make this with any other pie squash or pumpkin). And I've got myself another keeper.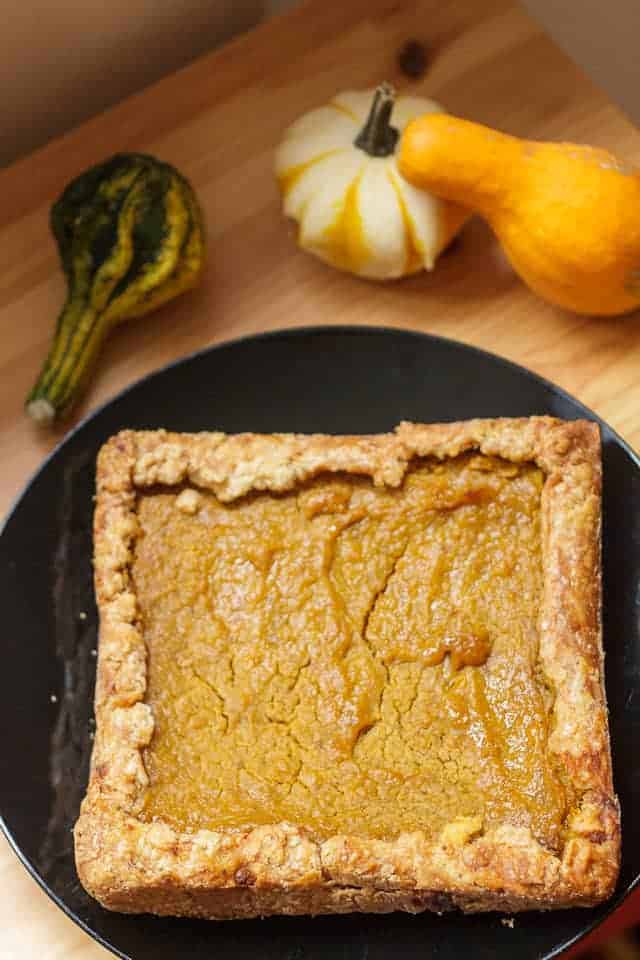 P.S. - A little bit of housekeeping: this blog is getting a new design! This weekend, The Immigrant's Table will be inaccessible for a few hours while I fiddle with code and back-panel controls, undoubtedly drenching myself in cold sweat and even colder bourbon in the process. The result, hopefully, will be a beautiful, smooth, and simple site that will be as much of a pleasure for you to read as for me to create. So wish me luck, and check in early on Monday for the big reveal! If you sign up for my newsletter, I may even send you a sneak preview during the weekend (including my brand new logo, designed by the ever-talented Sarah Carson!).
Tried and loved this recipe? Please leave a 5-star review below! Your reviews mean a lot to me, so if you've got any questions, please let me know in a comment.
Recipe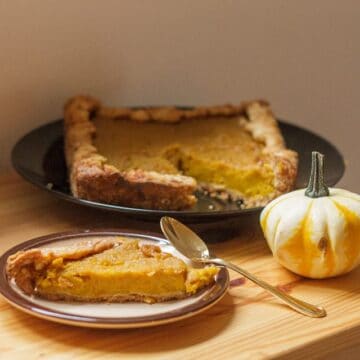 Vegan Hubbard squash pie
Vegan Hubbard squash pie is nestled in a perfectly flaky coconut oil crust, spiked with orange and clove and sweetened with natural maple syrup. The use of only natural sweeteners in the filling makes for a gentle sweetness that doesn't overpower Hubbard's natural taste; if you like your desserts a bit sweeter, feel free to add up to another ¼ cup of brown sugar.
Ingredients
For crust
2 ¼

cups

all-purpose flour

½ - ¾

cup

coconut oil

cool enough to be solid (start with ½ cup and only add more if necessary)

1

teaspoon

salt

1

tablespoon

raw sugar

⅓ - ½

cups

ice water
For filling
2

cups

cooked Hubbard squash

or sugar pie pumpkin, or any other pie-appropriate squash

¾

cups

coconut milk

½

cup

maple syrup

juice + zest of half an orange

¼

teaspoon

salt

1

teaspoon

cinnamon

½

teaspoon

ginger

¼

teaspoon

allspice

a pinch of cloves

2

tablespoon

cornstarch

2

tablespoon

hot water
Instructions
To get flesh out of a squash or pumpkin, cut it in half, scoop out the insides, and bake your squash with insides facing down at 375F until it can be easily pierced with a fork. Let the filling drain through a colander overnight if it's really watery.

To make crust, combine flour, salt and sugar in mixing bowl. Cut solid coconut oil into flour with two knives or a pastry cutter until mixture is crumbly and will stick together when you squeeze it.. Do not overwork.

Slowly add in ⅓ cup water, or until the dough comes together and holds when you make a handful of it. You will still have a lot of crumbs left, but it should be easy to shape the dough into a large ball. If necessary, add a little more water until the texture is right.

Turn dough onto a floured working surface. Without overworking it too much, shape dough into a ball and lightly flatten into a circle. If using right away, continue to making filling; if keeping for later, wrap tightly in plastic wrap and either freeze or chill. Make sure dough returns to room temperature and is pliable before using.

While dough is chilling, mix all filling ingredients together except for cornstarch and hot water. Mix those in a small bowl with a fork, ensuring all clumps dissipate and the liquid is uniform. Add to filling.

Preheat oven to 425F. When you're ready to bake pie, dust rolling pin and work surface lightly with flour. Roll dough to a uniform thickness of about ¾-inch with light, even strokes. If dough sticks, dust lightly with flour. Roll out a circle about 1 inch larger than an upside-down pie plate, and transfer dough onto prepared pie plate with a spatula. Rolling the dough on parchment paper and then transferring it on the parchment paper to the pie plate also works well.

Fill pie shell with filling. Cut strips of aluminum paper and try to wrap those around your pie edges to prevent burning. Bake in a 425F oven for 15 minutes, then reduce heat to 350F and bake for another 50-60 minutes, or until an inserted knife comes out mostly clean and the pie does not jiggle (it will set further when it cools down).

Serve with sweetened coconut cream and sprinkled with some more grated orange zest.
Tried this recipe?
Comment + Rate Below!
Connect on Instagram!
Find us @immigrantstable