It is summer and the days are long and hot. Sweat seems to collect everywhere, from my brow to my armpits to the back of the knees. I can bring myself to wear little more than tank tops, shorts, and loose, flowy dresses. My hair is also getting everywhere, getting matted and knotted. It is as blond as it will ever be, a little living sun on top of my scalp. My mother works for hours to comb through it, gathering it in a braid or bun after a seemingly endless battle with a brush, hair-untangling spray and several scrunchies. My skin is brown and dry, an impossible task given the humidity. I am nine or ten years old, a small kid with a big head and a lot of worries.
There is little to do to break the July heat in the town of Be'er Sheva, smack-dub in the middle of the Negev desert. As the sandstorms blow through the streets, hiding indoors is all one can do to keep from withering and falling into a thousand pieces, like a pile of old, dry, raked leaves in your yard. Pools are few and far between, and their cost is much more than my parents can afford. I have plans to go to summer camp, but that is still some time away. For now, fans and ice are what is keeping me going. Life grinds to a halt.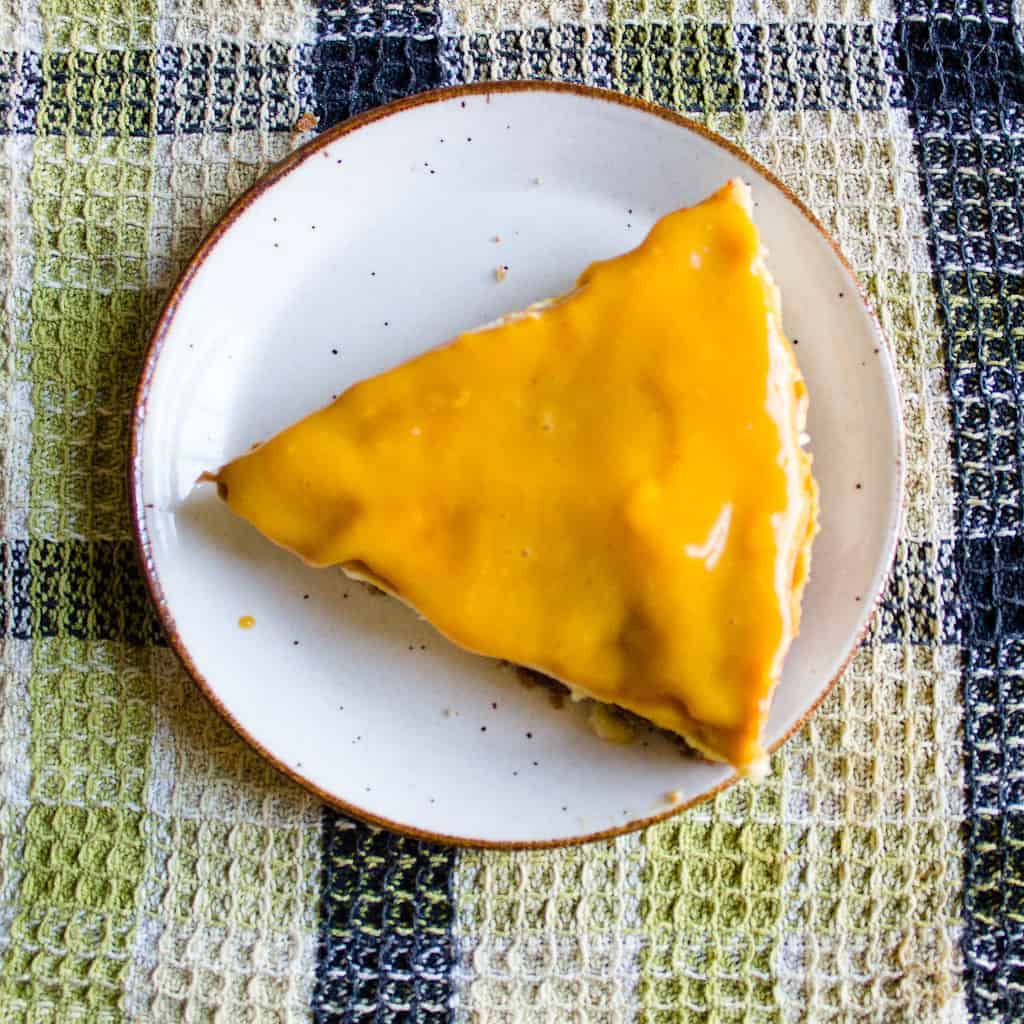 When my grandmother Inna decides to take this time to come for a visit, I am relieved. Summer is the time of both her birthday and mine, and it is something to look forward to. I adore my grandmother, and look forward to her all-too-rare visits with an ardent fervour. My parents plan the summer months, trying to decide how best to use this extra set of hands, a relief in their busy schedule.
Shortly upon arrival, my grandmother decides to go visit a relative in the city of Bat Yam. It is her brother or cousin, a man I had never met and had rarely heard of. My small nuclear family is distant from our relatives, a hodgepodge of Jewish emigrants that has dispersed throughout all corners of the world. The Russian habit of calling everyone a cousin doesn't help, and the degrees of relativity often get dropped or forgotten. I understand this man is a member of the family, and I have spent time with his daughter and her family, but I have never him. My grandmother decides I should tag along.
Their reunion is teary and warm. Embraces are long, talks go into the night, and much weeping takes place in hushed tones, over pieces of salty cheese and sweet watermelon. My days are spent reading books in secluded corners of the tiny apartment in which my relative resides, a small child trying to become even more invisible. I eat well and sporadically, everything tasting good but unmemorable. There is a lot of cereal for breakfast, the type of food you will find in an old bachelor's home.
Unsurprisingly, most of our time is spent at the beach. The apartment is minutes away from the Mediterranean shore, a short walk on grimy streets packed with strollers, the elderly, and loud corn horns. Smog and exhaust is everywhere, getting on the skin and dirtying my favourite summer frock, a white dress with tiny blue flowers. We wear out our sandals, carrying large bags of sunscreen, peaches and water to the beach . More accurately, my grandmother carries them; I hop, skip and jump my way to the beach, carrying little more than the hat on my head and an occasional extra bag. A book is always tucked somewhere.
When we arrive at the beach, we spend our time lazying around. I splash around the waves and swim everywhere, intoxicated on sun, exhaustion, and my newly-acquired swimming ability. I am convinced I am the Water Girl, a long-lost mermaid on two legs who has been made to forget her true providence by an evil warlock. My grandmother spends most of her time fretting and panicking, interchangeably worrying I would succumb to death by drowning, or death by skin cancer. The food is good, sweet, simple, but unmemorable. Except the mangoes.
One day upon our return from the beach, my relative is already home, having returned early from his work. He is joyful and clownish, a funny man who breaks the sweet monotony of beach-book-cereal-water. In his exuberance, he offers to cut us up some mangoes. I have never tasted them, and have no idea what to do with this strange fruit. He laughs at me and tells us to wear our simplest clothes before we come to the table.
When there, he expertly peels the skin of a mango with a sharp paring knife. He tells jokes throughout, my grandmother and him exchanging kindly barbs and taunts. I am mesmerized by the way his fingers move, deftly scalping the fruit to reveal a soft, flourescent-orange underbelly. The mango is so ripe, it almost waters upon contact. He cuts us small slices, letting them fall haphazardly on the plate. When the mango is all but picked over, cut apart to reveal a hard, hairy pit, he tells us to dig in, but carefully! He warns us that the juice of the mango will stain everything and will never come out, from our clothes to our skin. He is dead serious, and the warning keeps ringing in my ears, instilling a sense of dread.
I gingerly take a slice. My hands are shaking, and my fingers are so white and slippery that I drop the fruit. I am terrified by his words, but even moreso by the strangeness of the experience: the slippery fruit, the hot day, the unfamiliarity of it all. I am a shy kid with big dreams and a strong temper, but I am also painfully polite and respectful of strangers. New experiences have scarred me, and I have little courage left. But the juices of the mango pool in the plate, and the temptation overcomes me. I bite in, careful to not let a single drop of juice fall on my clothes.
The taste of the fruit transforms me. It is everything I could want on this hot day. The soft texture reminds me of wet sand, sand castles falling apart between my fingers. The dripping juices are the waves, beckoning me, lulling me into a calm, placid joy. It is thirst-quenching and parching all at the same time, a natural sweetness that is so deep and cloying that it forces one to keep eating, picking up piece after piece. It is like the call of the sea, for I am never as calm as when I am by the sea, my skin wet and warm in spots, moving with the cool, comforting water. And now, when I eat this mango.
Soon, I eat mangoes all the time, in dirty clothes or just in my underwear, when no one is around to see me. I eat them over plates and over the sink, letting the juices dribble down my chin and into the receptacle below. I am careful not to let them drip on my clothes, but when they do, I do not panic. I am shedding my inhibitions and learning to eat fruit with wild abandon. This does not happen in one day, or even over one summer; but it begins on that day, in that Bat Yam kitchen on the top floor, with the taste of a luscious, ripe mango.
I made this vegan lemon mango cheesecake for Passover, as part of the Seder celebration. It is an adaptation of a Dreena Burton recipe, from the book [amazon text=Let Them Eat Cake!&asin=0738215619]. The result is resplendent, befitting my love for the mango. It is light, creamy and cool, a cashew vegan cheesecake that does not want for dairy, made tangy with the juice and zest of lemons. It is draped with silky mango sauce, a nearly-pure blend of fruit and water that essentializes this delicate treat and preserves its tropical punch. The base is raw and gluten-free, a sweet mix of nuts and dates.
Though a North-American recipe, this vegan lemon mango cheesecake reminds me of the cloud-like Israeli cheesecakes of my youth, a perfect fit for spring or summer that would not go remiss in a small Mediterranean kitchen. And though it requires some prep, spread out over a couple of days, this cake is easy to throw together, requiring little more than a food processor and a springform pan.
But as good as it is, this vegan lemon mango cheesecake is not as good as simply eating a perfectly ripe mango over the sink.
Vegan lemon cheesecake with mango sauce
This is a bright and zesty cake with a light filling and a nutty base. Please note that mango sauce will discolour if exposed to air for too long, so don't decorate the whole cake several days in advance. The sauce will keep well in a jar for a couple of days. Also give yourself at least a couple of days to prepare the cake's ingredients, which take about 10 minutes each. The rest is waiting time.
Print
Pin
Rate
Ingredients
Crust:

1

cup

raw almonds

soaked preferably, this is about ¾ cup raw, unsoaked almonds, see note

1

cup

walnuts or pecans

soaking not necessary

1

cup

pitted medjool dates

2

tsps

vanilla extract

⅛

teaspoon

sea salt

Filling:

3 ¼

cups

soaked raw cashews

soak first, then measure – this is about 2 ½ cups unsoaked

juice of 3 lemons

zest of 1 lemon

¼

teaspoon

sea salt

⅓

cup

raw agave nectar

can increase up to ½ a cup, but I didn't think it was necessary

1

Tb

vanilla extract

½

cup

coconut oil

Mango Sauce:

1 ½

cups

mango chunks

from 2 mangos

2

tablespoon

freshly squeezed apple or orange juice

2

Tbs

water

½

teaspoon

lemon or orange zest

Pinch

sea salt
Instructions
The night before, soak almonds and cashews.

Lightly oil the bottom and sides of a springform pan ( I made this in a 12-inch pan, but the resulting cake isn't very tall. A 9-inch pan would be better).

Prepare the crust: place the almonds and walnuts in a food processor, and pulse until mixture is very crumbly. Add the rest of the crust ingredients, and process until mixture can be formed into balls that stick together. Line prepared springform pan with mixture, forming the bottom of the cake. This can rest in the fridge or freezer for a couple of days, or you can proceed ahead.

Prepare the filling: process and the filling ingredients until they are very, very smooth (can be a while, depending on your food processor, or high-powered blender). Pour mixture over crust and distribute evenly.

Cover the pan with foil and let rest in freezer for at least 3 hours, or overnight.

To prepare sauce, puree all sauce ingredients in a blender. Taste, and add more water if you want a more liquidy consistency.

Spoon the sauce on each slice right before serving, if desired, or if eating the whole cake in one sitting, decorate the cake with the sauce and let rest in fridge for a couple of hours before cutting. When ready to serve, remove the cake from the freezer for 30 minutes to one hour, to soften before cutting.