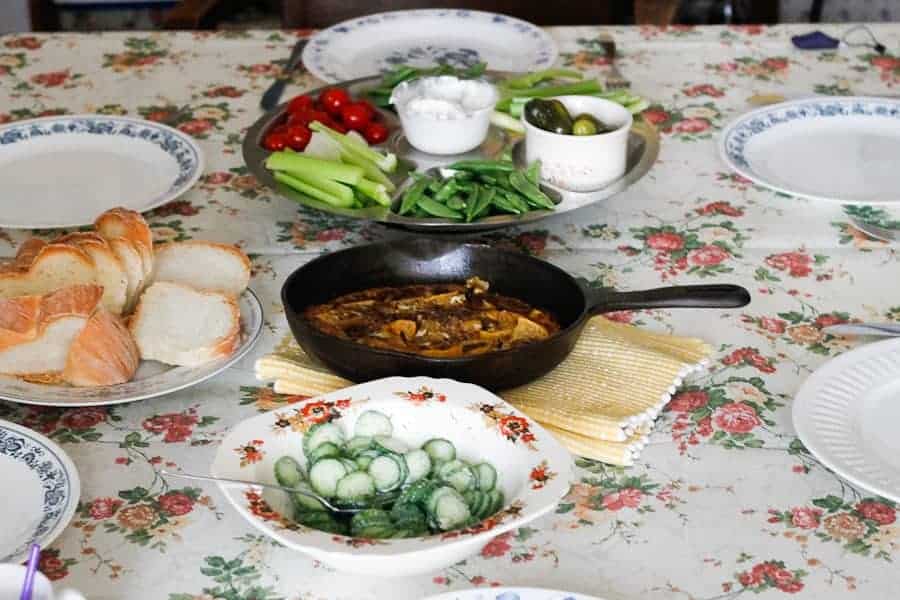 Mother's Day in North America is a much bigger affair than it is in Israel, both commercially and guilt-wise. In Israeli elementary and middle school, kids are encouraged to prepare handmade gifts for our mothers, but this habit drops by the wayside once you reach high school age. But that doesn't mean a Jewish mother (or mother-in-law) would tolerate being forgotten on Mother's Day! To help you avoid offending the benevolent ruler of any Jewish household, I have poured my years of experience and knowledge to cull together these 7 Mother's Day brunch recipes any Jewish mother would love.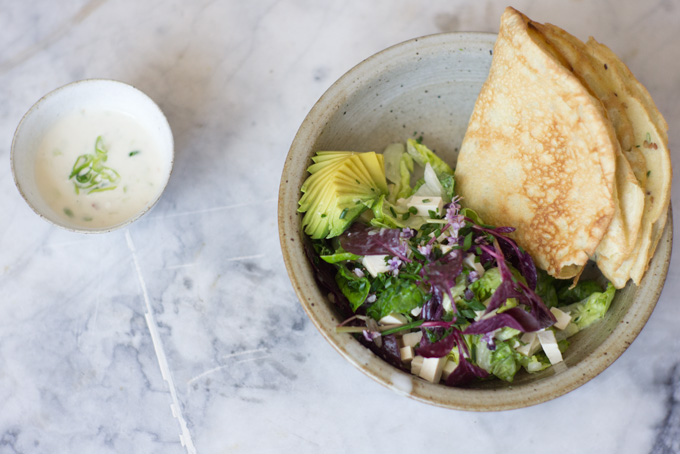 Perfectly thin and laced with delicate green chives, these chive crepes from 101 cookbooks are what my Jewish mother would like to eat any day of the week, but to make them extra special, we only save them for one day a year.
With rich slices of challah (the Jewish brioche) dipped into an eggy mixture and then covered with a perfect salted caramel sauce that gets into every nook and crevice, this morning bread pudding with salted caramel butter from Smitten Kitchen is the ultimate in breakfast bread dishes for your Jewish Mother's Day brunch. The only trouble is, once you taste it you will never want to go back to good, ol', pan-fried French toast. Don't say I didn't warn you!
To really wow your Jewish mother, there are few things better than making a batch of homemade challah - and if it's this glorious black sesame challah, with its striking good looks and intriguing taste, then even better. Serve with cinnamon butter for an extra-special treat.
In Israel, rugelach are eaten year-round, and served with every fancy breakfast, so they definitely should be present at your Mother's Day brunch. Little twists of cream cheesy goodness, smeared with layers of chocolate and cinnamon belong at every meal, if you ask me.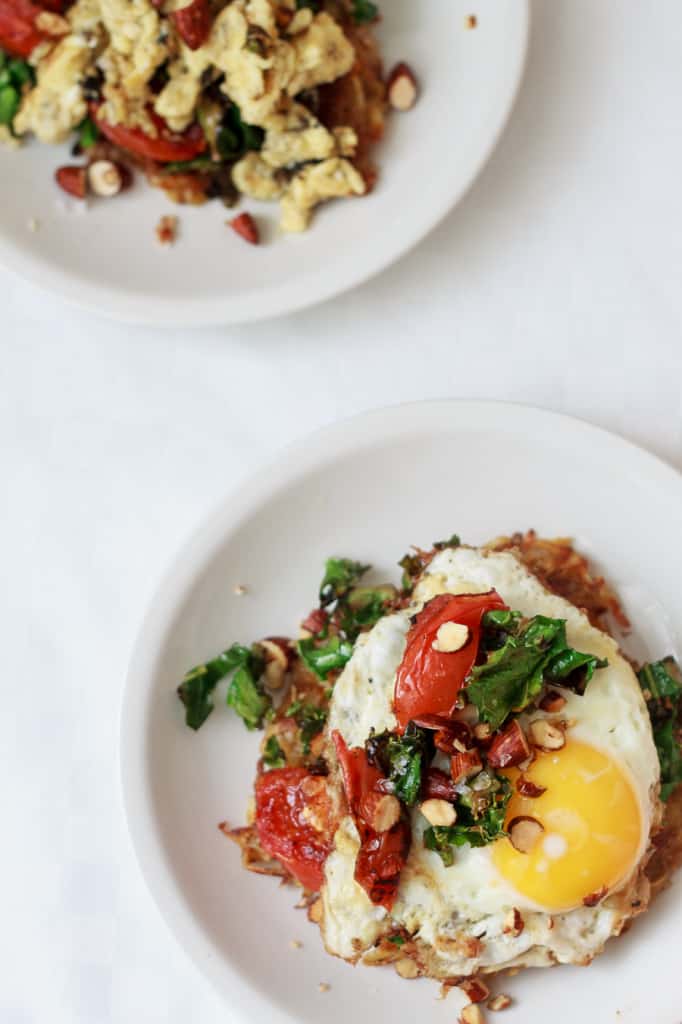 Because everyone loves pimped-up latkes, I can't think of one Jewish mother who wouldn't approve of my potato latke topped up with egg, kale, tomatoes and tamari almonds. It's salty, crispy around the edges, crunchy from the almonds and creamy in the middle, with that beautiful perfectly cooked egg yolk. And unlike most of the things in this list, it's also gluten and grain free! Make the latke with yams for a paleo version.
Instead of going to the store and picking up overpriced, ready-made lox, it's much easier to just make your own! This beet and bourbon cured lox slices beautifully, has a pink exterior, and allows you to more easily consume booze with your Mother's Day brunch (just kidding, you won't feel the bourbon). All it takes is just a bit of planning ahead, with little actual work, and you've got yourself a stunner of a dish. Serve it with bagels, cream cheese, capers and tomatoes for the traditional, or offer some grilled yam slices and fresh cucumbers to allow people to save their carbs for dessert.
As an ending to a perfectly decadent Mother's Day brunch, any Jewish mom would approve of a cup of sachlav (malabi), or rose water pudding. It's a little different, very fragrant, and will bring spring into your house better than any bouquet. Just go easy on the rose water to start, then taste and correct flavourings if necessary. (Quick fact: sachlav is the name of liquid rose water drink; malabi is what we call it in its pudding consistency).
Happy Mother's Day!
Liked this post? Share it with your friends! For more At the Immigrant's Table, follow me on Facebook, Instagram, Pinterest, Bloglovin', or Twitter, subscribe to my mailing list, or contact me about advertising and becoming a sponsor. If you make one of my recipes, don't forget to tag it #immigrantstable @immigrantstable!