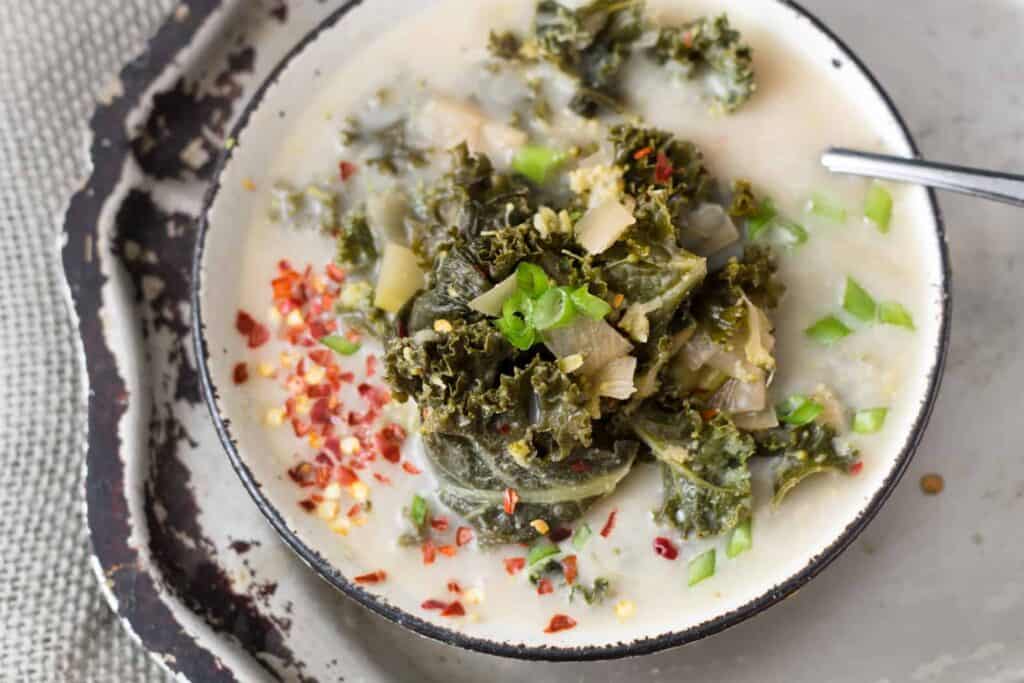 First off, dear reader, I'd like to apologize for my recent absence. A week away is not the norm around the Immigrant's Table, and it's left me feeling anxious, frustrated, and in dire need of writing. Though I was able to get in much needed R&R (and time spent eating my way through New York City - but more on that later!), I have missed you all, and this space, dearly. But the good news is, I have an incredibly comforting and nourishing broccoli kale soup that will help ease you into spring.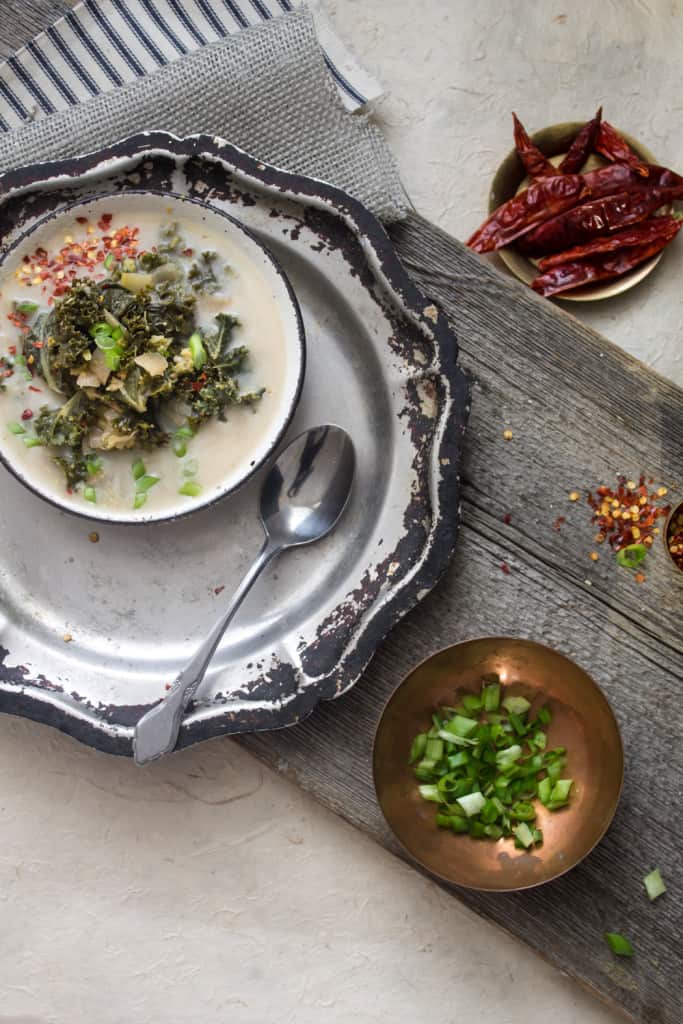 There is just something special about this time of year, when the snow is beginning to melt and the sun is starting to peek from behind the clouds. The winter boots are abandoned at home, resting in a puddle of water, and it's getting warm enough to shed some of the more nagging layers of external clothing in favour of a lighter jacket and scarf. Every time the weather creeps up a few digits and you start hearing the birds, I get the urge to fill my body up with green vegetables.
Last year, this time of year brought you one of my all-time favourite recipes, the springtime lemon broth with sorrel and peas. I have been eating a lot of green cauliflower salad and Romanesco broccoli when I can get it. And last week, G and I gorged ourselves on an extra-large soup pot of this broccoli kale soup. And it looks like I just can't get enough of the leafy greens.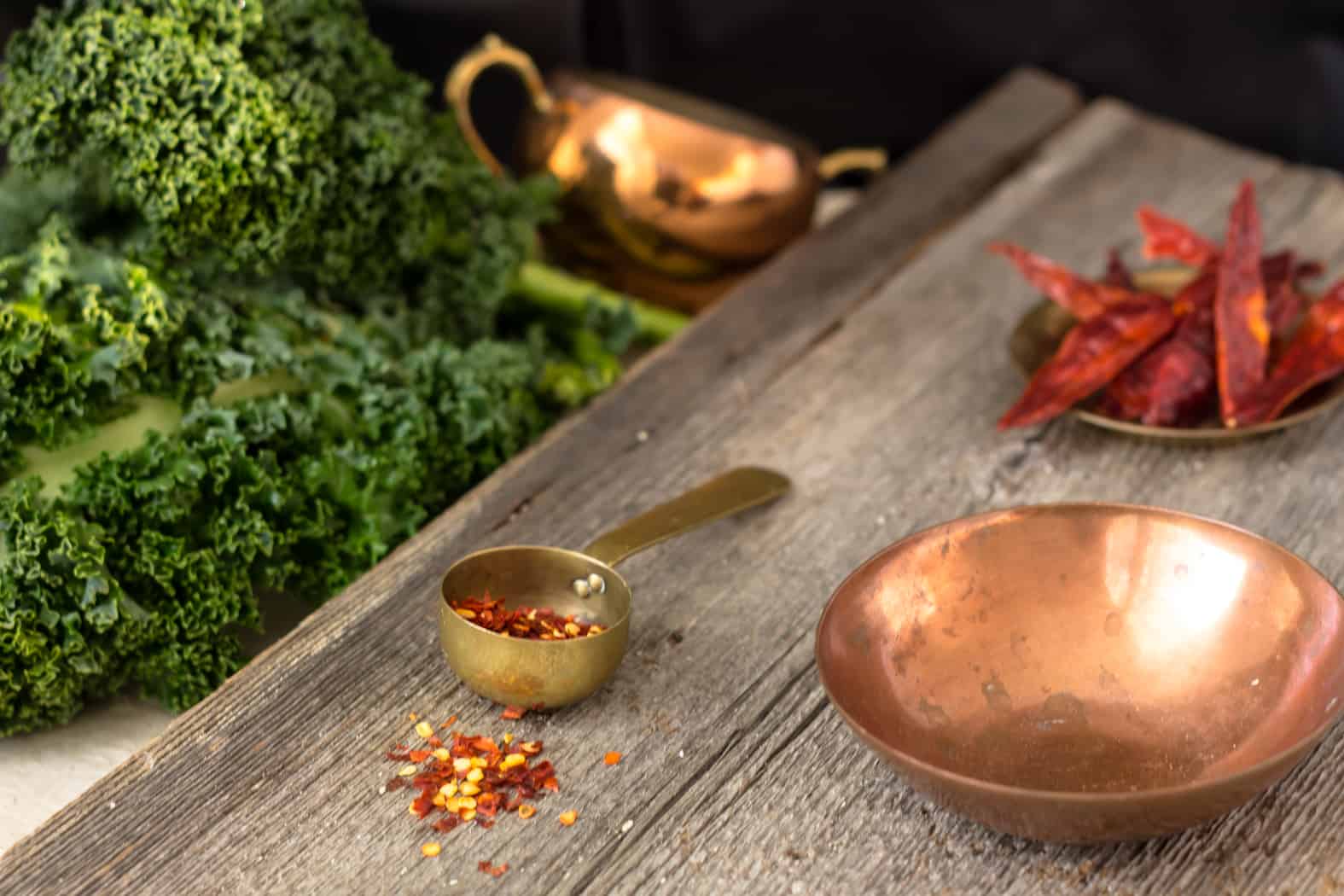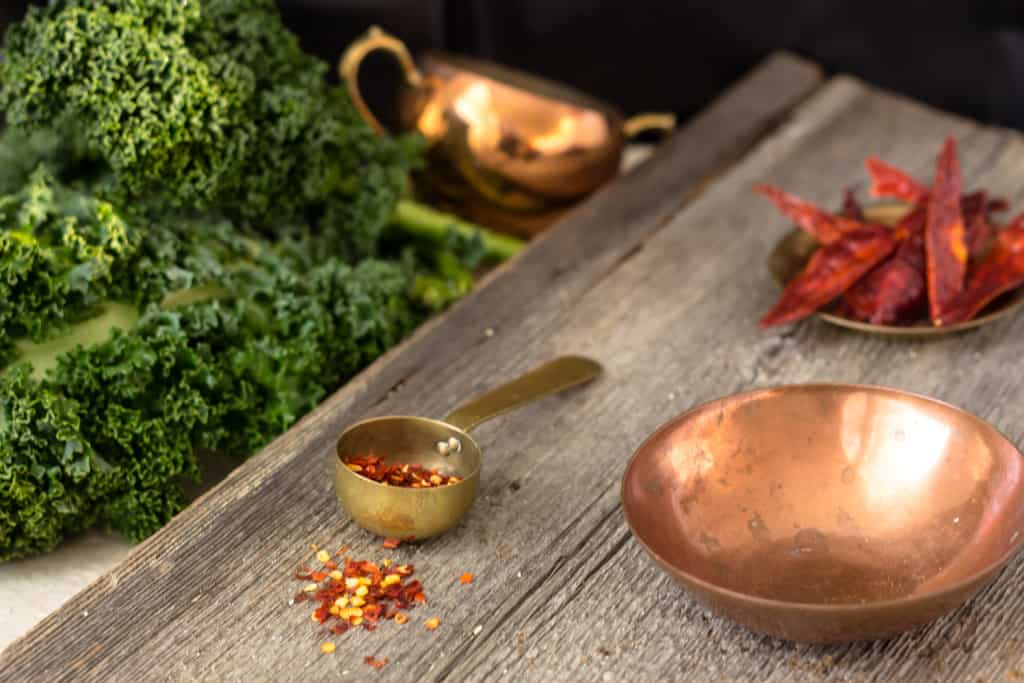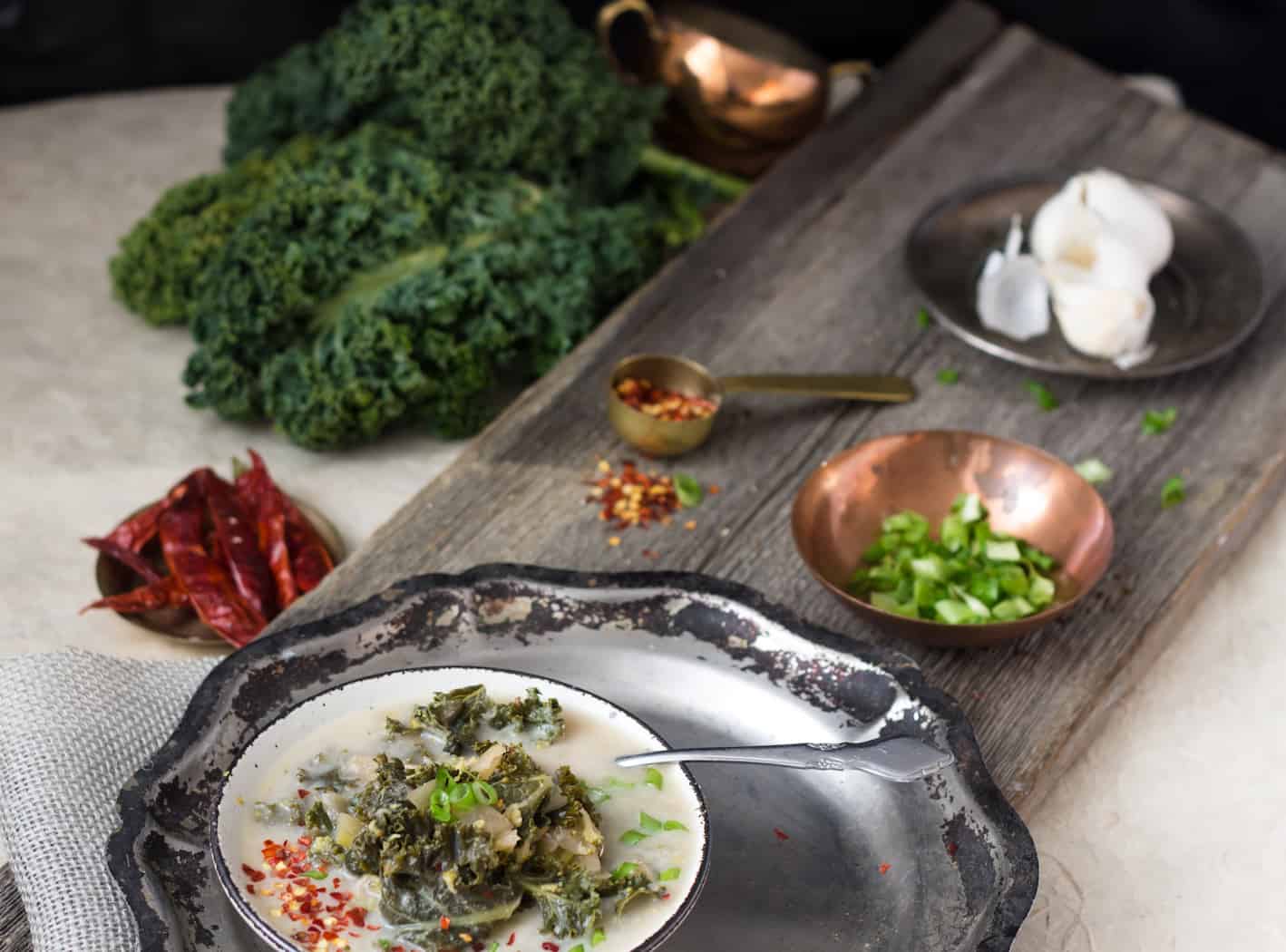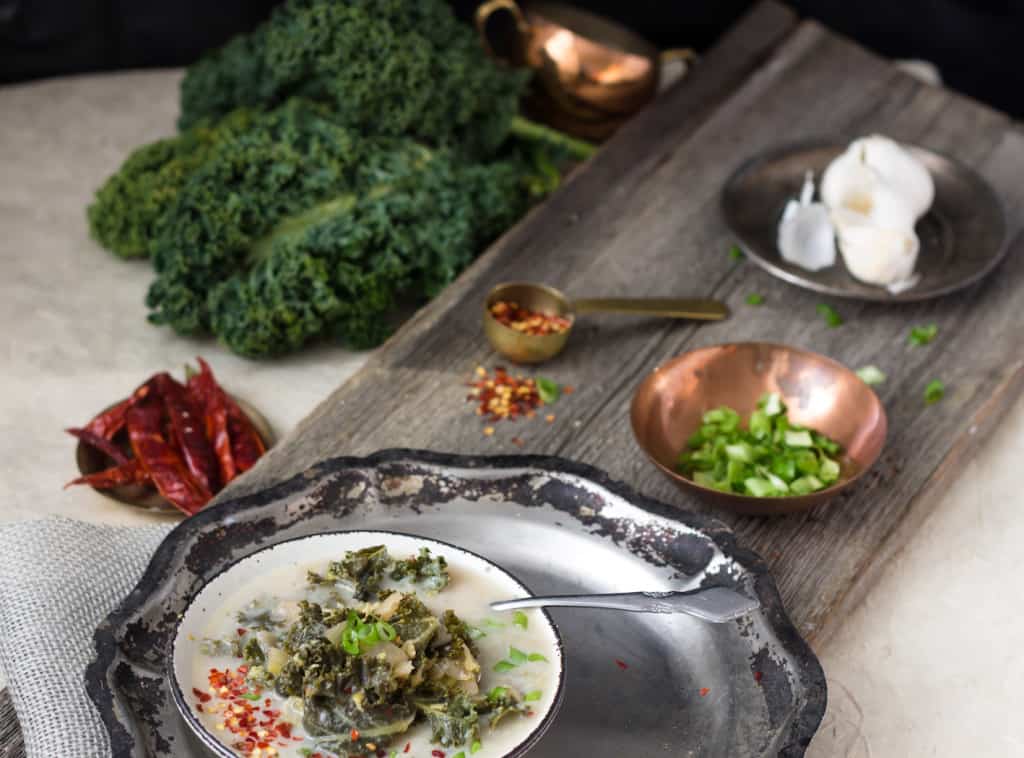 So when I was introduced to ALOHA and inspired to develop a recipe around the theme of "bringing a dish to pass," I knew right away I wanted to make something with leafy greens. I identify with ALOHA's mission of making health simple, fun, and accessible - and I am definitely on board with anything that encourages people to eat chocolate and call it health food.
This soup, with its injection of vegetable protein and incredible texture, is a perfect healthy dish to bring to a dinner or a potluck this spring. This green broccoli kale soup has it all: it's creamy without using any dairy or fat, filling without stuffing you with unnecessary carbs, and silky without sacrificing any of the texture. Chunks of broccoli and strands of luscious kale are cooked slowly in a tangy broth that is spiked with just a hint of spice, and finished off with a drizzle of coconut milk.
But don't let all that virtuous greenery fool you: underneath all that broccoli and kale lies a world of layered flavour, and this soup will easily help anyone keep their thoughts focused on eating healthy at social gatherings, parties, and reunions where the pressure of eating unhealthy can be all the more prevalent.
If you're bringing this dish to an event, or if you just want to make your tummy especially happy, serve this soup with a selection of toppings like:
Toasted coconut, to compliment the tropical notes from the coconut milk
Sliced avocado, for even more of that green flavour
Toasted almonds, to perk up the soup's natural nuttiness
Whole grain croutons, if you're not worried about gluten
Pan-fried or baked crispy tofu with salt and pepper, to amp up the green protein
A handful of grated cheddar, because HEAVEN.
A poached egg, in true Ramen style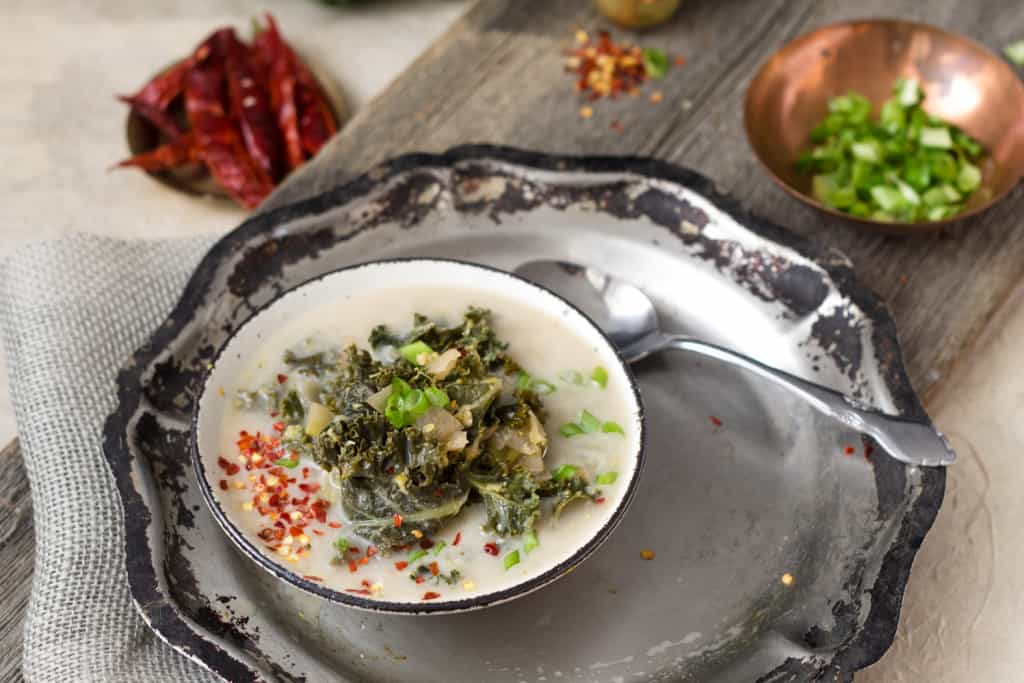 This broccoli kale soup is decadence in a bowl that will get your body just into that right zone between winter and spring - and will help you stay healthy while still eating well, whether you're at home or just you're bringing a dish to pass.
So if you're feeling in need of nourishment lately, help yourself to a bowl of this broccoli kale soup. You will be ready in no time to take on the new season's challenges!
Tried and loved this recipe? Please leave a 5-star review below! Your reviews mean a lot to me, so if you've got any questions, please let me know in a comment.
Pin for Later!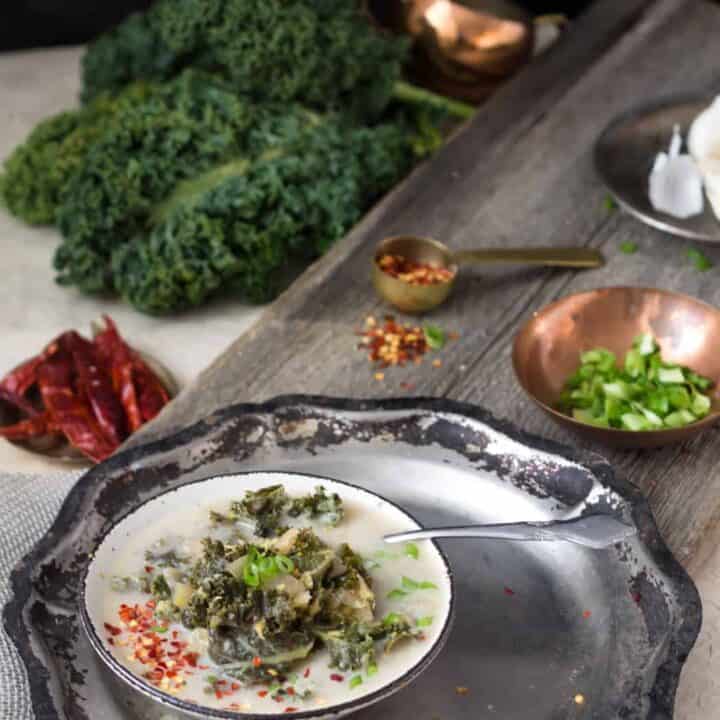 Broccoli kale soup, or the green soup to spring you into a new season
Chunks of broccoli and strands of luscious kale are cooked slowly in a tangy broth that is spiked with just a hint of spice, and finished off with a drizzle of coconut milk. This soup is easy to put together, and a great dish to bring to pass at any social gathering. Top it with some chili flakes, toasted coconut, sliced avocado, toasted almonds, whole grain croutons, pan-fried or baked crispy tofu with salt and pepper, a handful of grated cheddar, or even a poached egg for a complete, virtuous meal that feels downright virtuous.
Ingredients
2

TBs

olive oil

2

medium-sized onions

chopped finely

6-9

garlic cloves

minced

3

cups

broccoli florets

2 bunches of broccoli, separated into chopped stems and florets

6

cups

broth

I use homemade broth that I make from vegetable scraps, but any low-sodium broth will do - or even water

3

cups

kale

chopped

1

can coconut milk

Salt

to taste (I use 2 teaspoon with homemade broth without any salt in it; you may want less if your broth is already salted)

Juice of 1 lime or lemon

1

teaspoon

chili flakes

Toppings of your choice
Instructions
Heat a large pot with 2 TBs of olive oil in the bottom. Add onions, and saute on low-medium heat for 10 minutes, until onions change colour (continue cooking for a full 20-30 minutes if you've got the time - the extra caramelization will result in a deeply flavoured soup). Add garlic and continue sauteing for another 2 mins.

Add chopped broccoli stems and saute for 10 minutes. Add florets and broth, cover with a lid and cook until broccoli has softened entirely, about 8 minutes. Taste, add kale, cover and cook for an additional 2 minutes. Finish off with coconut milk, lemon or lime juice, and chili flakes.

Serve with toppings of your choice.
Tried this recipe?
Comment + Rate Below!
Connect on Instagram!
Find us @immigrantstable