We are sitting at a long wooden table. There are children's toys between us, our two computers, my camera, and a bowl filled with unpaid bills and pieces of mail. And two bowls of steaming carrot dill soup. There might as well be a canyon between us for all the effort it would take to sweep it all aside, take a deep breath and embrace each other.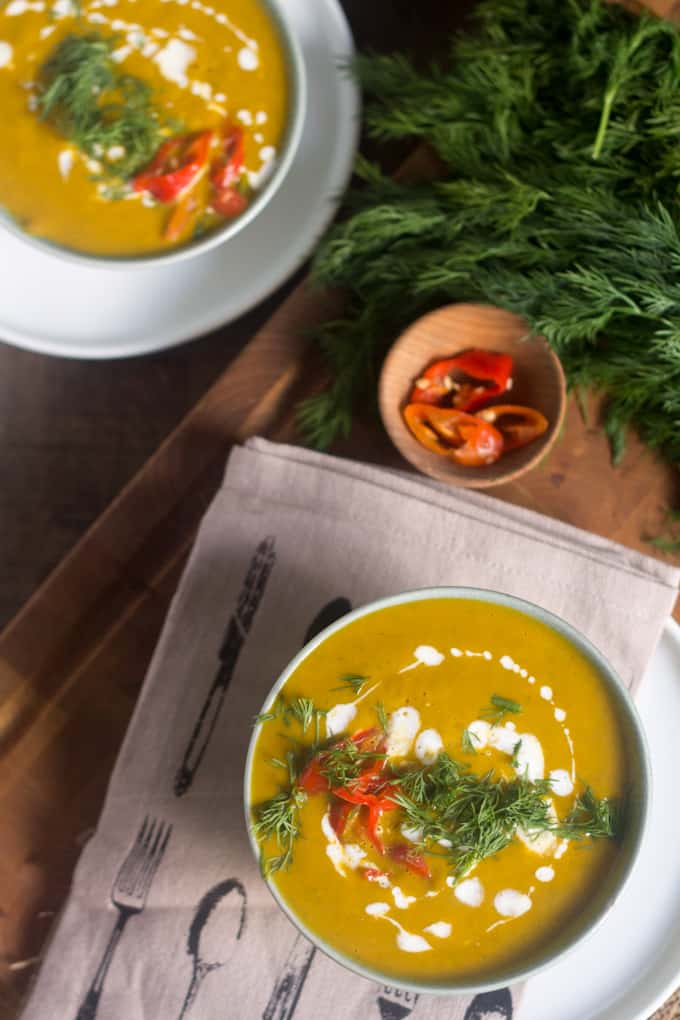 Anyone who has been in a relationship knows that there are those moments when it all just Feels. Like. Too. Much. When you're tired of climbing up that mountain, a big boulder strapped to your shoulders while the gales of winter beat at your face and rip at your clothes, doing everything in their power to sweep you off your feet. When you're not sure why you bother: to get up in the morning, cook that weekend breakfast, heat up a bowl of soup for the two of you.
It's at those moments that I usually start dreaming of cliffs. They're not always real cliffs, sharp and high and intraversible. Sometimes they're figurative: I'm standing on a stage before a speech that I've always been afraid of delivering, or I'm about to jump into a big pool of water, so deep and dark blue I can hardly see the rocks on the bottom… But I know they're there. Always just out of sight and beyond reach is the possibility of failing, of crashing down and breaking my spine and losing myself and everything I love so entirely, so completely, that I will never gain it back.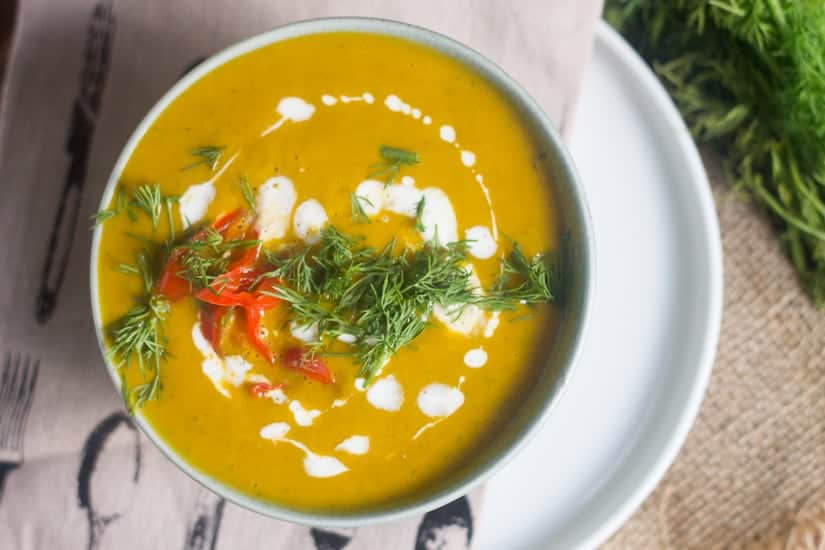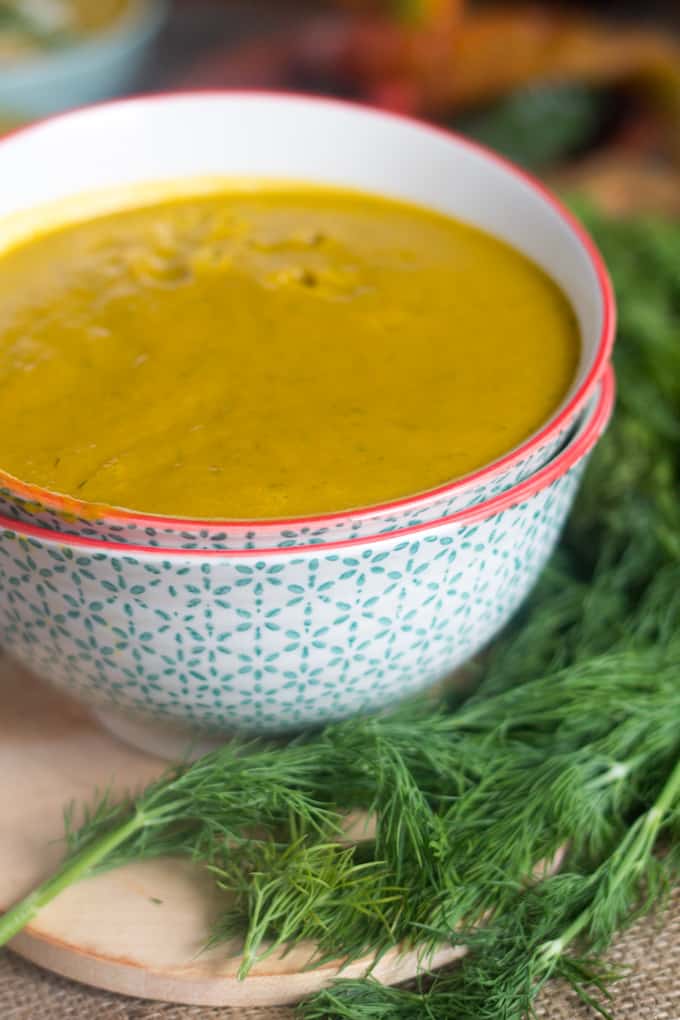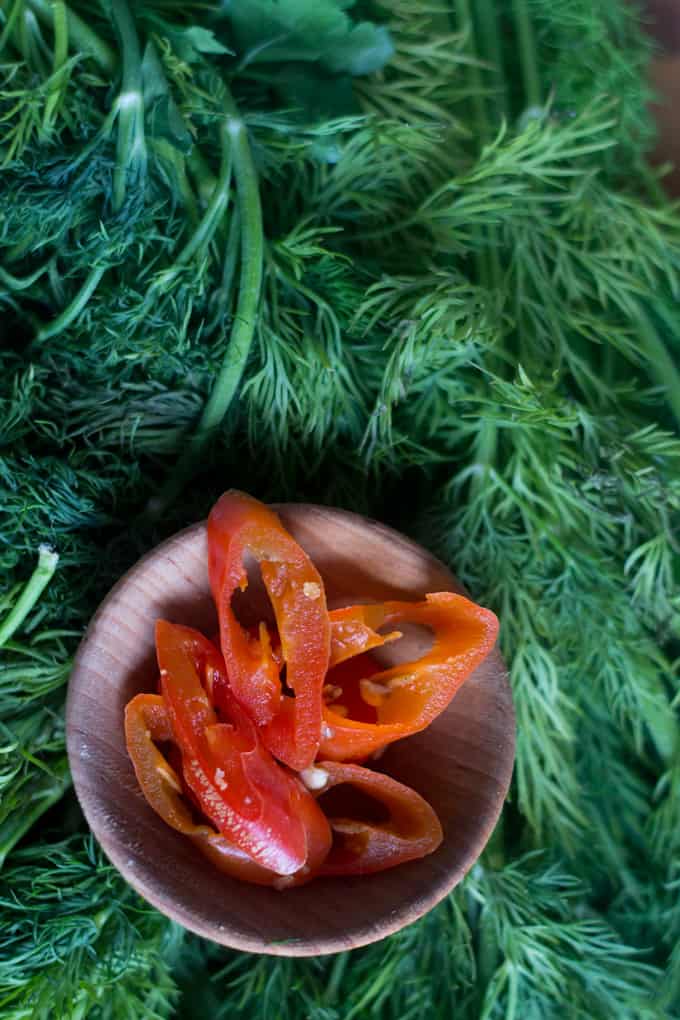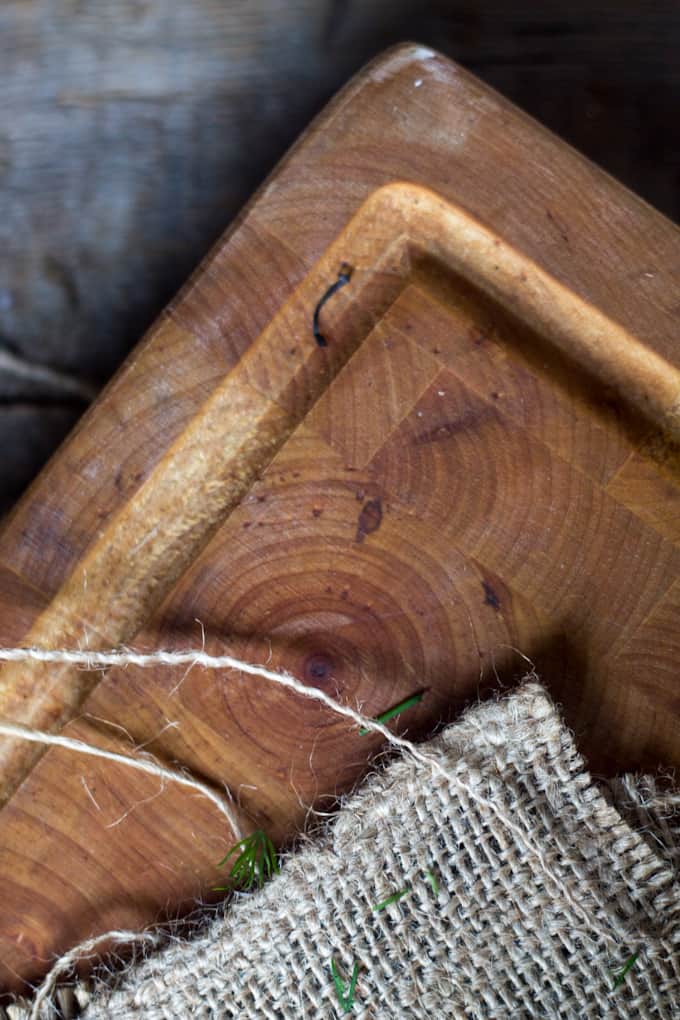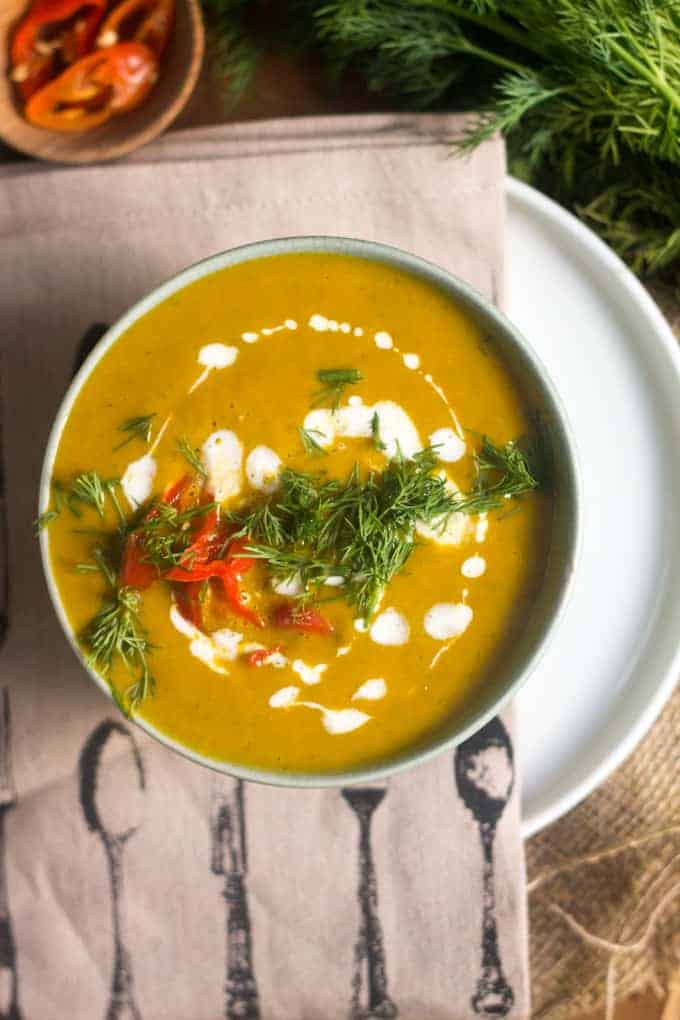 I wake up in cold sweat, clutching at the blankets around me. Clutching at his hands, wrapped tightly around my mid-section. Clutching at us like it's the last thing in the world that matters.
Then I take a few deep breaths. And I get up. I make some coffee and kiss him goodbye, and go to work. And then I come home, and sometimes it starts all over again, that endless battle against no one but yourself and that person who is all but an extension of you… But sometimes, just sometimes, it ends there, with that dream.
And always, those two bowls of carrot dill soup.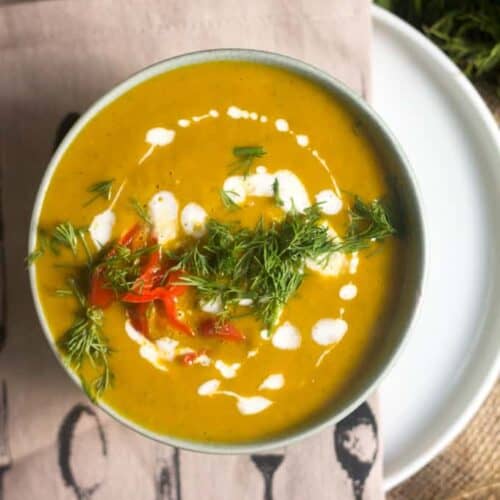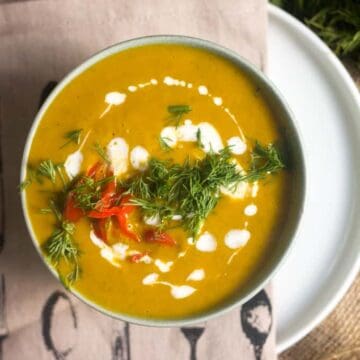 Carrot dill soup
A clean, smooth soup that crystallizes the taste of carrots and dill into one beautiful bowl. The secret here is in the toppings: a bit of coconut milk or spicy red peppers take this carrot dill soup to the next level.
Print
Pin
Rate
Ingredients
Carrot soup with dill

2

TBs

grape seed oil

2

TBs

olive oil

2

onions

chopped

4

garlic cloves

1 2-

inch

Knob of ginger

grated

1.5

lbs

carrots

peeled and chopped

1 - 1.5

litres vegetable broth

Dill

for topping

Sour cream or vegan soy or coconut cream

for topping (optional)

Fresh spicy peppers

diced (optional)
Instructions
Preheat a heavy bottomed pot to medium-heat. Add oil and onions. Sauté onions for 10 mins, until they start turning translucent. Add ginger and garlic, and sauté for an additional 2 minutes.

Add carrots and broth and bring to a boil. Once boiling, lower the heat and let cook, covered, for 20 mins. Add salt, pepper and dill, and blend thoroughly. Taste.

Right before serving, drizzle sour cream, coconut milk or soy cream, top with additional chopped dill and spicy red peppers.