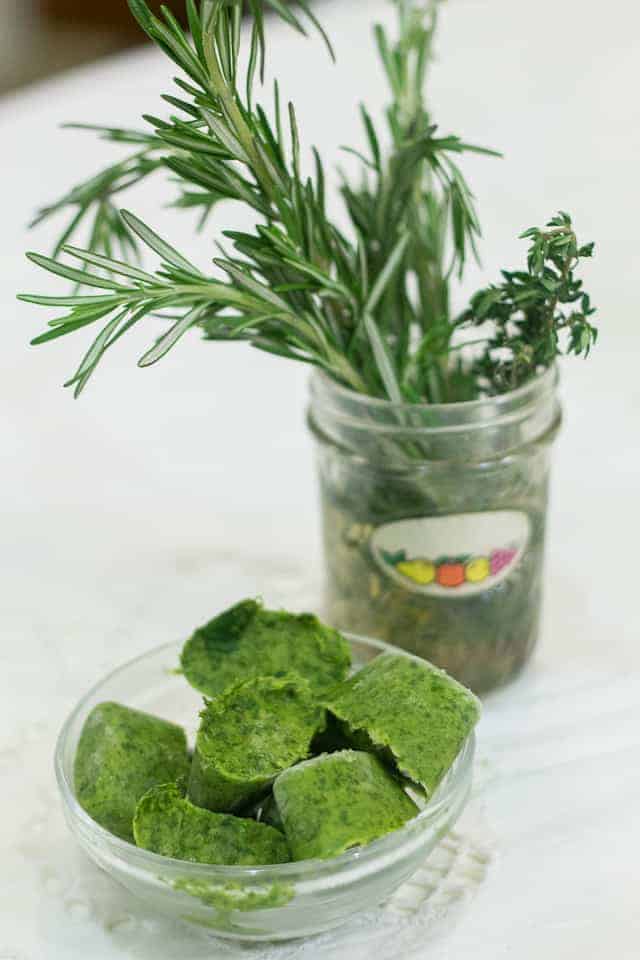 Today's quick recipe is indeed quick. It requires a blender and about 10 minutes of your time, but it promises you a lifetime (or at least days) of happiness. It's a great way to preserve those fleeting green herbs for the winter months, especially because dried cilantro just doesn't taste very good. Instead, make your herbs last all winter in this zesty and bright cilantro pesto sauce (you could easily use basil or parsley; just stay away from hardy herbs like thyme and rosemary).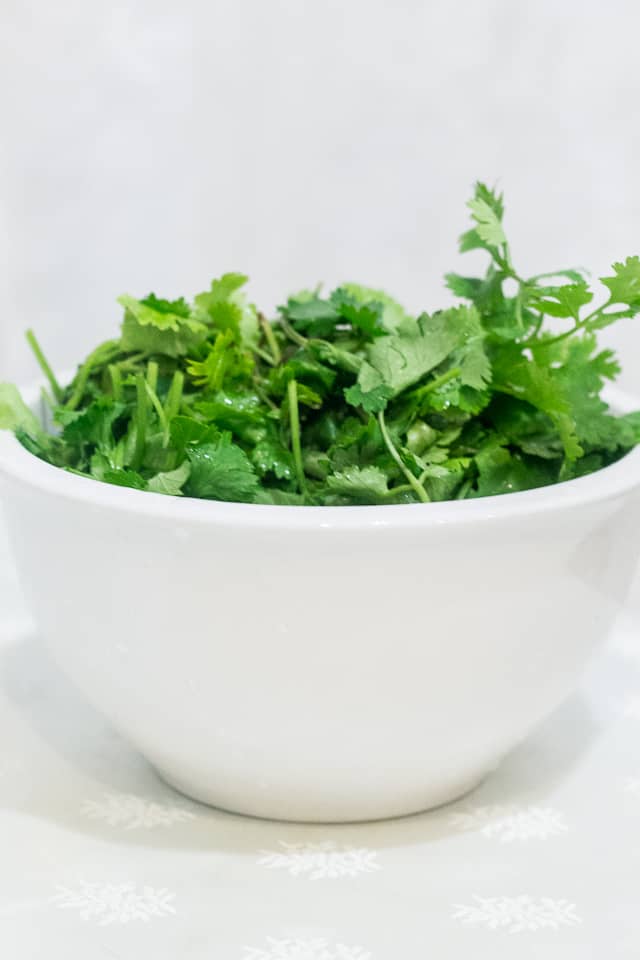 And a reminder: this Sunday, I will be making an appearance on TV screens all over Montreal, on CTV's Sunday Bite. TV people promise me that it will be available online the next day, so you, too, can join me in my kitchen as I try not to burn myself with pickling liquid for butternut squash pickles, process my apple butter for too long, or cover my kitchen in this vegan cilantro pesto.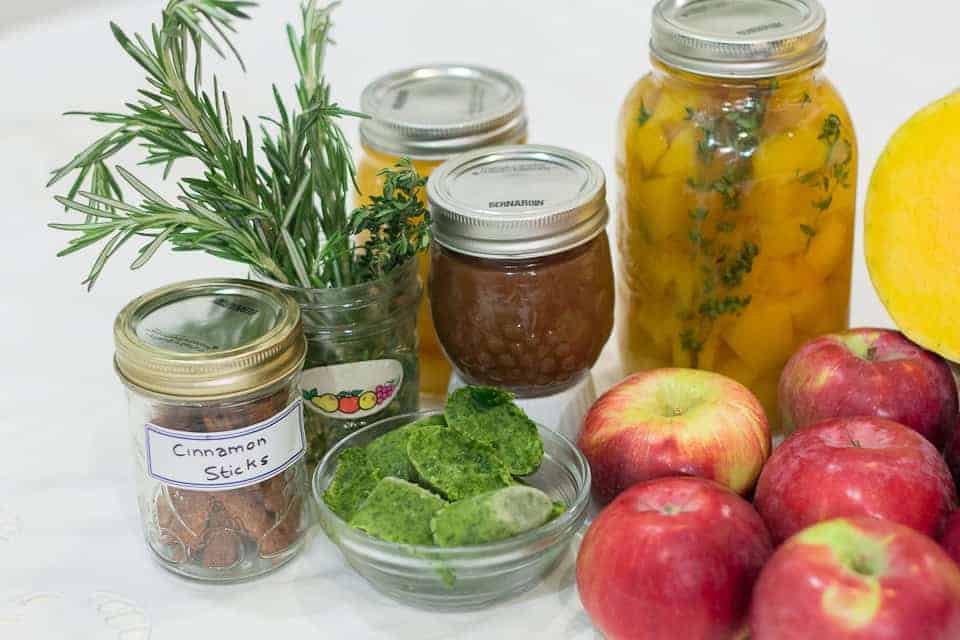 If you want to know how to make these delicious sauteed mushrooms in cilantro pesto sauce, sign up for my newsletter! You could also defrost a cube of pesto, whisk it with a bit of olive oil (about 2-3 Tbs) and a squeeze of lemon, and get a nice pesto sauce you could drizzle on salads.
Now, to the links! And if you're celebrating the real Thanksgiving, or Sukkot, happy holidays!
Happy holidays, and have a great weekend!
Tried and loved this recipe? Please leave a 5-star review below! Your reviews mean a lot to me, so if you've got any questions, please let me know in a comment.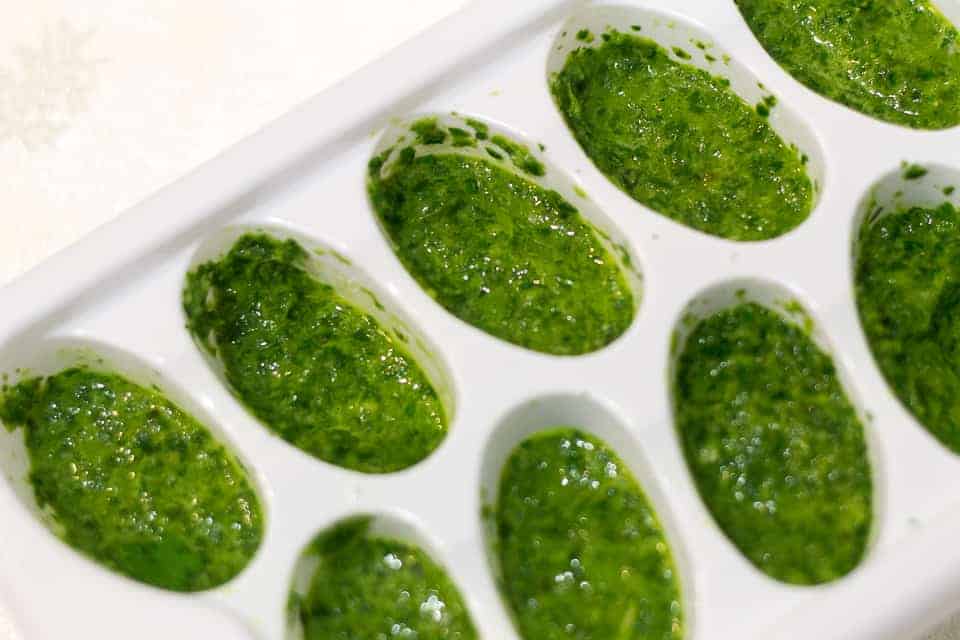 Recipe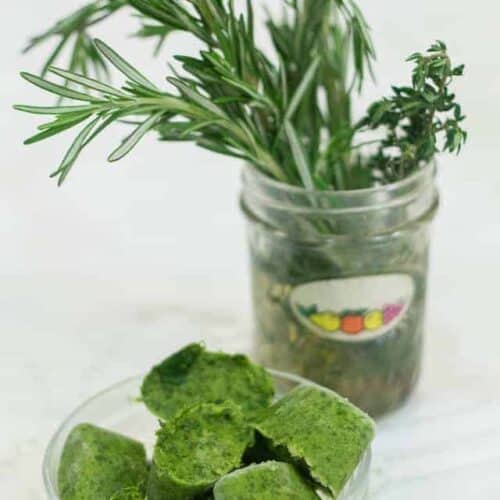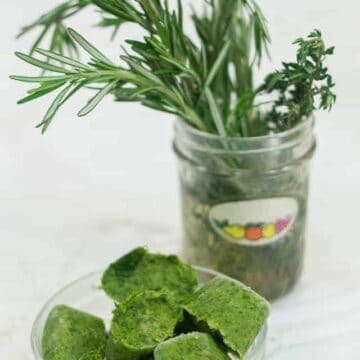 Cilantro pesto and how to preserve fresh herbs through the winter
Make your herbs last all winter by preserving them in this zesty and bright vegan, nut-free cilantro pesto sauce (you could also use basil or parsley).
Ingredients
200

grams

of cilantro

about one large bunch

6

garlic cloves

juice of ½ a lemon

1-2

TBs

olive oil

or more - add gradually until pesto is uniform

½

teaspoon

salt
Instructions
Cut tough stems off of cilantro. Chop cilantro and garlic roughly. Put everything except olive oil into blender. Start at a slow speed, letting the blender chop your herbs, and increase speeds every 20 seconds. When herbs are chopped finely, drizzle one TB of olive oil into blender, continuing to process the pesto. If pesto is too thick, add another TB of olive oil, and one TB of water (not necessary). Taste and adjust flavours, if need be.

If you're just going to eat the pesto in the next week, spoon into a jar and refrigerate.

If preserving for winter, spoon pesto into ice cube forms up to ⅔ full. Let freeze for 24 hours. After 24 hours, take pesto out of form (you may have to use a butter knife to wiggle them out - the pesto will expand as it freezes). Keep cubes in a large freezer bag, and take out as needed.
Tried this recipe?
Comment + Rate Below!
Connect on Instagram!
Find us @immigrantstable