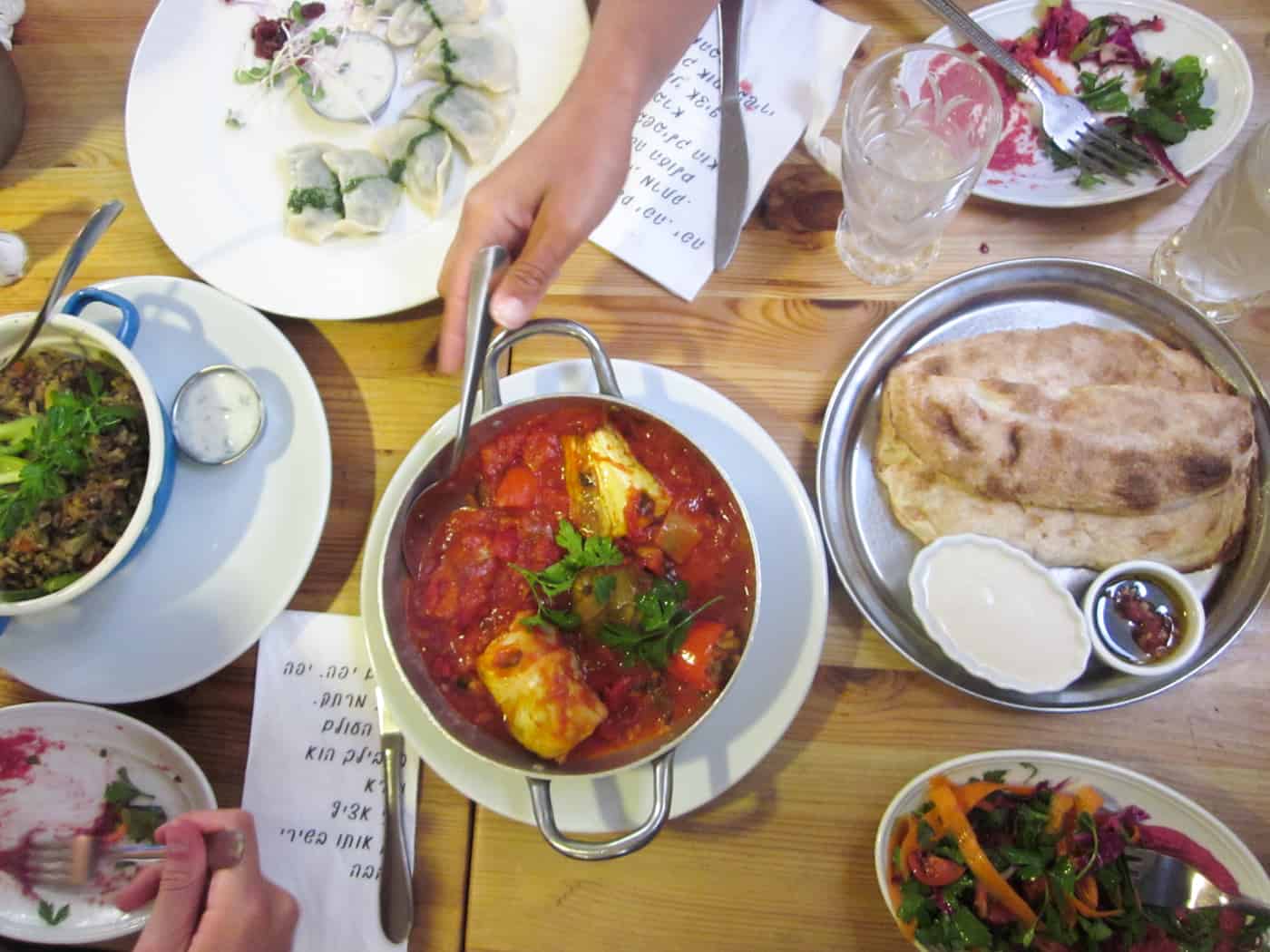 As I lay here on the shores of the Dead Sea, the hotel's pristine sheets rumpled all around me and the air conditioner going at full-force in an effort to dispel the day's hot, stale air, my mind keeps going back to the open cliffs of Masada.
I remember the sun beating down on my head, the breath audibly escaping my pursed lips, and the terrifying feeling of realizing that my body just wants to succumb to the vertigo and dive, head-first, into the abyss. There was a combination of exhilarating fear and all-encompassing happiness in that moment, and it's carved itself into my mind for posterity.
But more than all of those feelings, there is one sensation I keep going back to, one moment that will come to represent Masada for years to come. One feeling that is better than food, more important than drink, stronger than hunger.
I remember G's hand wrapping itself around mine, spurring me to go on when all I want to do is give up. I remember truly sensing that I am loved.
It is in moments like this that I understand why, nearly 9 years later, I still call Israel home. Everything is just so much more vivid here; Pain, anger, love, and of course, food - they are all so much more multi-dimensional in Israel, when lives seem to be at stake every moment and every question is an opportunity for a spirited debate.
And though there are days I hate every part of life here, and days when I long for the cleanliness and order of Montreal, or the wide-open fields of Manitoba, I know that despite its massive barrage of problems, Israel will always stay my home.
And I think I love it even more for all of its idiosyncrasies.
Though I want to sit here and tell you more - tell you about the unforgettable meal at Machneyuda, or the cold, cheap beer drunk in haste on a bench outside a laundromat, or the way my entire body keened in pain when I walked through the holocaust museum at Yad Vashem, tell you about all the ways I felt love in the last week - I can already hear the siren call of the pool.
For you see, while I was sitting here, looking for ways to tell you why love feels so much stronger here, amidst the sandy dunes, my family has been frolicking at the pool.
And I think it's time I joined them, for even intrepid food bloggers need a break.
But before I go, I'll leave you with a question - do you have any recommendations for Berlin, Munich or Frankfurt? Next week, with mixed emotions and a great deal of longing, G and I will be setting on the last leg of our trip in Germany. So if you have any favourite places or findings from Munich, where we will spend a day; Berlin, where we have a full four days; and Frankfurt, where we have a couple of days - please leave a comment below.
Have a great weekend, wherever you are.