The soft light streaming through my living room windows bathed everything in a golden light, dust particles simmering like falling stars in its wake. The din of cutlery scraping over plates and people's hushed conversations intermingled with the live music, the singer's confident but raspy voice telling them of friendships and love from faraway lands. As the hot tea flowed from the ornate samovar and I flipped one freshly cooked blintz after another onto expectant plates, a giddiness overtook me: this was IT, and it was really happening. For one day, I threw a genuine Montreal kvartirnik and turned my apartment into a Russian paradise, replete with buttery blintzes, tangy salads and a true Soviet welcome.
And now, I can't wait to do it again. Will you join me for the next one?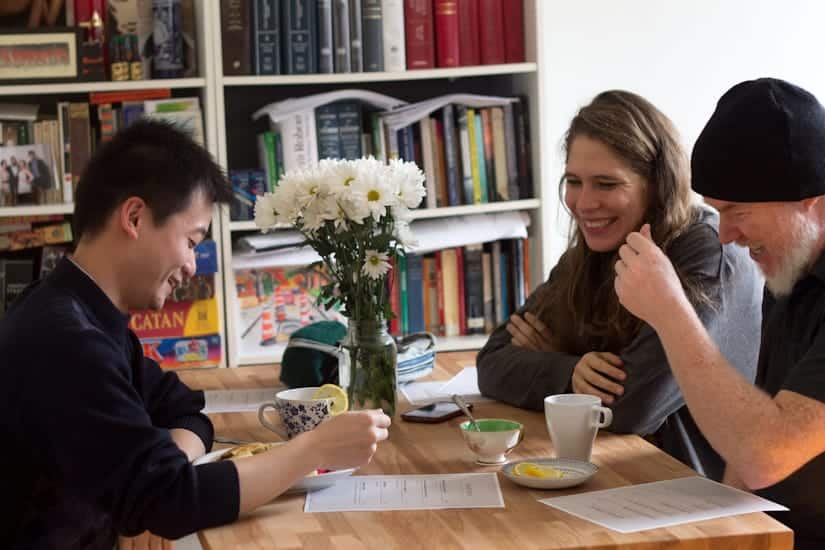 Kvartirnik is a traditional Russian apartment party. A play on the word kvartira, or apartment, it's a celebration of good food, friendships and music, where everyone is welcome and the tea flows like vodka. The food varies, but there is always a lot; the music is live, and the guitar is usually passed around in a circle at least at one point in the evening. But most importantly, the atmosphere is warm and inviting, and everyone feels like a member of the family.
I have been taking part in kvartirniks ever since I can remember. At first, it was with my father's friends, bearded men with a chip on their shoulders and a talent for humoristic poetry. They sang original songs and borrowed tunes, drank and smoked a bit too much and occasionally made inappropriate passes at me.
Then, the kvartirniks I attended were organized by my friends. Teenagers with the early signs of a mustache, they sang earnest songs and rebelled against any institution that would have them, drank and smoked a bit too much and often made inappropriate passes at me.
And then I moved away. For years, I heard no awkward awkwards strummed on guitars, heard no raspy voices pick through the repertoire of Russian musical giants like Kino and Mashina Vremeni and Vladimir Visotsky. No one made inappropriate passes at me, and I forgot what a curtain of cigarette smoke tastes like on your tongue.
Life dulled just a little bit.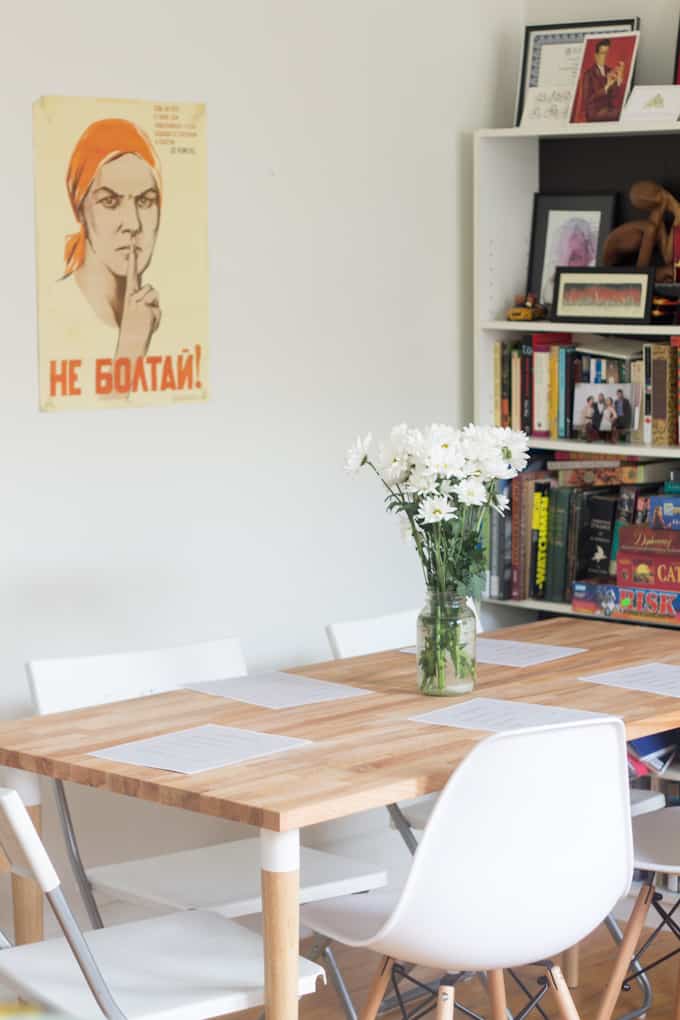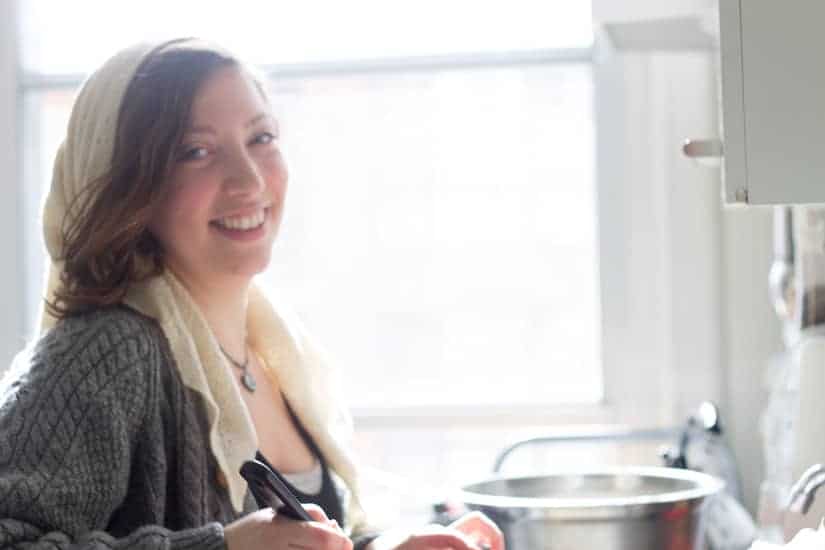 And then on a chilly night this fall, I walked from a kosher restaurant in the Upper West Side to a friend's apartment. Guitars were dragged out of closets, and voices cleared. There was awkward shuffling and earnest singing, hot tea with lemon slices and dancing in slippers. Young adults with some chips on our shoulders and little rebellion left in our souls, we sang original songs and borrowed tunes, drank just a bit and smoked none at all, and occasionally, made inappropriate passes at each other.
There was magic in the air, the kind that can only be weaved from Russian camaraderie, good music and excellent food. And I remembered why life is so much better with kvartirniks.
My first kvartirnik was a part of Restaurant Day Montreal, a quarterly celebration whereby everyone can open their doors to strangers and run a restaurant for a day. I had so much that I am now planning on throwing something like this monthly; so if you're in the Montreal area, join me for my next kvartirnik.
To find out about my next event, follow me on Facebook and Instagram!
Tried and loved this recipe? Please leave a 5-star review below! Your reviews mean a lot to me, so if you've got any questions, please let me know in a comment.