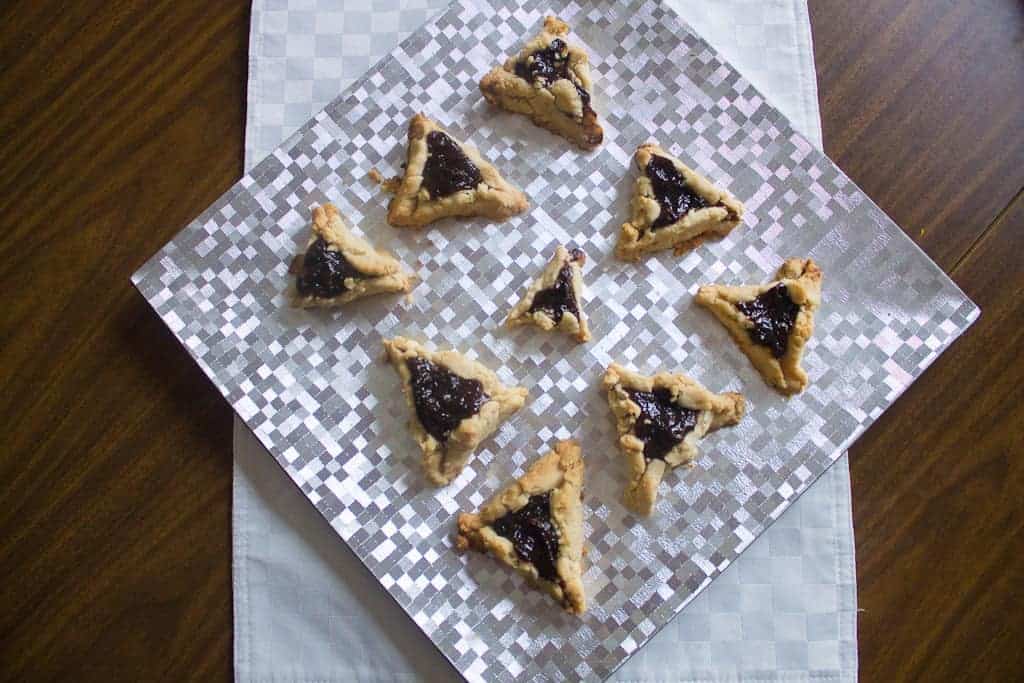 When we first arrived in Israel, the mélange of Jewish holidays was truly shocking. They seemed to come at you one month after the next, with little opportunity to catch your breath, reflect on the holiday's true meaning, or even finish the troves of special food prepared for each occasion. Having been raised as staunch Soviet children, which meant little exposure to Jewish religion, spirituality, or culture, my sister and I often found ourselves staggering and wide-eyed as our peers sang their way through the traditional songs, talked about special holiday treats, or asked us where we were going for the holiday (answer: nowhere. A family that dressed from bags left beside the trash and from generous relatives' hand-me-downs could not afford to go anywhere, ever). But the question that really swept us off our feet and left us panicked and staggering for breath was, "What's your costume for Purim?"
The thing was, we didn't have a costume. At that point, we didn't even know what Purim was (there was no Halloween equivalent in the serious and grey Soviet Union), but the reverent tones in which kids spoke about it suggested that it was a REALLY BIG DEAL. The kind of deal that involved four days off school and a ginormous, day-long festival that everyone prepared for for months. I also realized that your choice of costume really mattered: even in Grade 1, some students adamantly refused to reveal their chosen outfit, declaring it a state secret. Costume competitions were announced, and a frantic air of preparation seemed to descend upon every family with school-aged children. Luckily, that also meant that I had enough notice to inform my mother of this holiday, and tell her I had to have something really nice for it.
A big sewing machine stood in a corner of my parents' bedroom, huddled between my sister's crib and the closet. This machine would open more rarely now that my mother was busy with the life of an immigrant, but it was also the source of some of our nicest clothes: my mother's cotton and linen suits, a-line and mini skirts, and simple, summery outfits for my sister and me. My mother was not the most adventurous or advanced seamstress, but what she lacked in skill, she more than made up for in tenacity. When that sewing machine opened, my mother would sit there for days, hunkered down on an uncomfortable stool in the unflattering light of an ancient industrial desk lamp, humming to herself, putting us through rigorous fittings and demonstrations. I loved the sewing machine, but hated it at the same time.
Naturally, when my mother got notice of the imminent celebration of Purim, she carved out some time to spend with the sewing machine. Buying a costume was out of the question, due both to our limited funds and to the fact that this would have constituted an admission of failure for my mother. So instead, she spent many days, stealing hours between work shifts at her two jobs, day and night, hunkered over that sewing machine. She eventually produced a beautiful, shimmering, white lace dress with long, flowing sleeves and a band of golden sequins around the waist. The dress fit me like a dream, and it made me feel like the luckiest, prettiest and richest girl in the world.
That year, I went to my Purim celebration as a princess. Informed of the holiday's other requirement, the custom of exchanging mishloach manot, or sweets, between children, my parents had gathered a small, but dignified plate of cookies, wafers and caramel candy, and sent me on my way. I felt great, and though I didn't win any awards, I was amazed to come home with a bounty of sweets and the holiday's main attraction: a small cellophane package of chocolate or prune hamantaschen, or "Ozney Haman" (Haman's Ears) as they are called in Hebrew. I felt true, pure bliss. I didn't even care that it rained on the way back home. That night, a rare evening off for the whole family, I put on my princess costume, my parents wore their finest suits, my sister was wrapped in some frilly outfit, and we went out to take photographs in our beautiful clothes. The city was bustling, lights shone everywhere, and I couldn't imagine a better feeling.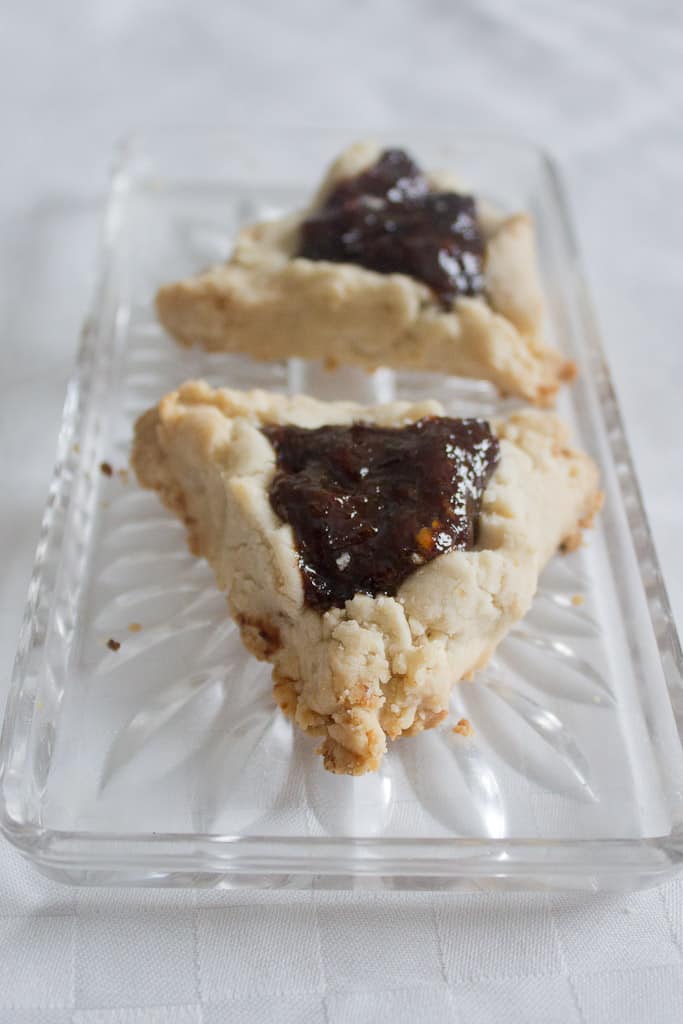 When Purim rolled around next year, my mother has declared that she didn't have the time to make another outfit. So she told me I could wear the same dress, add a pointy hat and a wand, and be transformed into a kind sorceress. I was a bit skeptical, but the gown was so beautiful that I couldn't help but be tempted. I dutifully wore the costume again, grabbed my prepared plate of treats, and went for another school celebration. It rained once more, and my parents didn't have any time off, but armed with the requisite bag of chocolate or prune hamantaschen, I still felt like I really liked Purim. I have no idea what the other students thought of my recycled costume.
The next year came, and my mother suggested I wear that dress again. This time, I adamantly refused. Tears and fights ensued, the house became a war zone, and eventually, my mother backed down. She assembled a gypsy costume for me, made up my face and gave me beautiful, big hair, and sent me on my way, armed with another plate of wafers and cheap candy. And my sister dutifully wore the princess dress.
It took me years to realize that the candy plates my parents assembled were often haphazardly thrown together the night before, or even the very same morning, as my panicked mother and grandmother rummaged around the drawers of our house, looking for anything sweet that wasn't yet moldy or expired, and could therefore be slipped to some unsuspecting child without too much embarrassment. We never had hamantaschen to give out. It was years before we even had any brand name treats. And my homemade outfits soon started to feel cheap and dowdy. I wanted a "real", store-bought costume, recognizable candy, and a big plate of prune hamantaschen.
It took me many more years to realize how precious those homemade outfits and scrounged-up treats actually were. How high was the cost of my mother's sleepless nights over that sewing machine. How guilty she must have felt, sending me to school with pitiful plates of candy, imagining the embarrassment of the recipient's parents, and knowing they just couldn't afford anything better. So while I won't sew my own Halloween or Purim costumes now, I still refuse to buy them in store. And I bake my own plate of prune hamantaschen, delighting at the childhood flavours, and knowing that if I could to give them to anyone, it would be to my mother.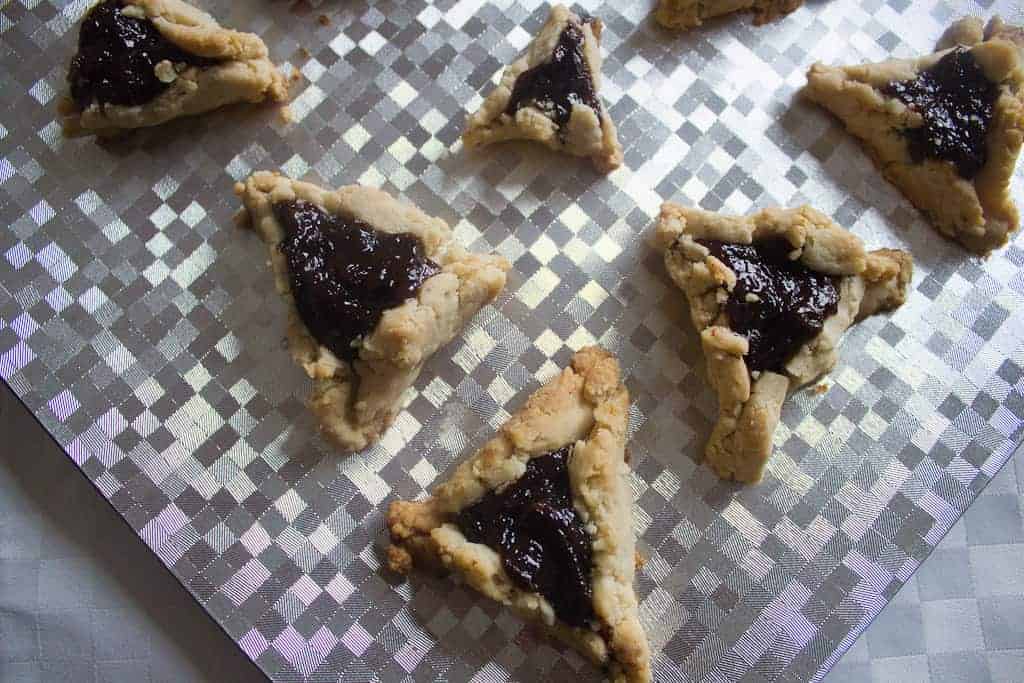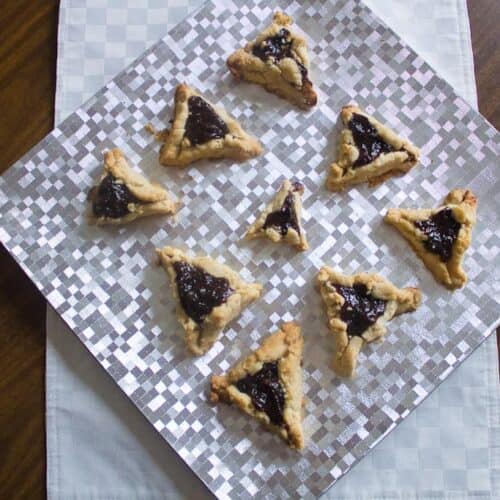 Gluten-free and vegan prune hamantaschen
A gluten-free and vegan cookie that melts in your mouth, filled with a rich, zesty and fragrant prune filling. Dough adapted from http://www.elanaspantry.com/hamantaschen, and filling adapted from http://theshiksa.com/2010/02/25/hamantaschen-prune-filling/.
Print
Pin
Rate
Ingredients
For dough:

3

cups

blanched almond flour or gluten-free flour mix

the latter isn't ideal, but will work in a pinch

½

teaspoon

sea salt

½

cup

vegan shortening or vegetable oil

¼

cup

vegetable oil

or egg, if going the non-vegan route

2

tablespoons

honey

1

tablespoon

vanilla extract

1

teaspoon

orange zest

For filling:

2

cups

pitted prunes

1

cup

water

¼

cup

brandy

sherry, or apple/ orange juice

1

teaspoon

orange zest

a pinch of salt

¼

cup

brown sugar
Instructions
In a large bowl, combine flour and salt.

In another bowl, mix together oil (or egg, if using), honey, vanilla extract and orange zest. Add cold shortening to wet mixture, cutting it with two knives until it is the size of peas (or oil, if using egg previously).

Mix wet ingredients into dry with a wooden spoon, taking care not to overwork the dough. Let rest in fridge while making mixture.

Make filling: Combine all of the ingredients, except for the brown sugar, in a saucepan on medium-high heat. Stir and bring to a boil for one minute.

Cover the pot and reduce heat to medium low. Let mixture simmer slowly and constantly for 20 minutes, stirring every few minutes.

Remove the lid from the pan. Let the prunes continue to simmer for 3-5 more minutes, stirring frequently, until most of the liquid has evaporated/absorbed. Stir the brown sugar into the prune mixture.

Mash the prune mixture with a potato masher, or process with an immersion blender until a smooth puree forms.

Prep cookies for filling: Roll dough into 1 inch balls. Place balls on a parchment paper-lined baking sheet, then press flat into small circles. Try to make these on the thinner side.

Scoop one teaspoon of filling into each circle of dough. Fold the dough in from three sides and pinch the corners to form a triangle shaped cookie.

Bake at 350° for 10-15 minutes until dough is golden brown (time will depend on your oven).