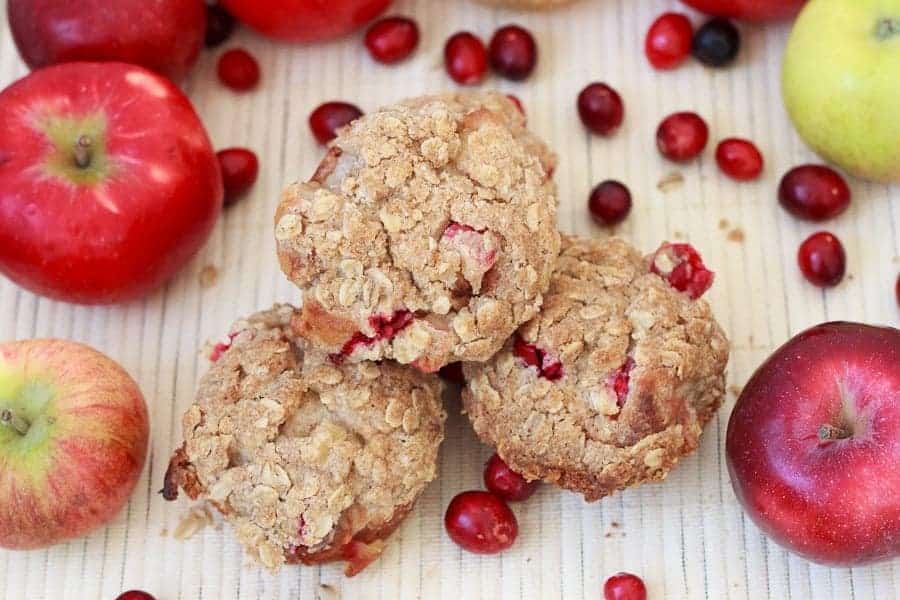 Throughout my whole life, for one month it would stand right there in the corner, decked out in its best holiday suit atop our old coffee table. When my parents got a bit better off, it grew bigger, moving down to the floor and warranting its own phalanx of accoutrements and presents. Though its artificial green branches spread no corniferous scent and its imperfections could always be adjusted, it often felt more alive to me than most things around the house. Each year, I looked forward to our holiday tree with barely contained anticipation.
In Israel, having a tree in December was definitely an anomaly. I always felt that I had to hide it from my friends, and whenever people would inevitable notice and ask tactful questions like, "are you even Jewish?", I would stumble my way through a discussion of Russian customs and my mother's birthday falling on December 31. Over time, I got really good at this explanation, perfecting the art of getting myself out of trouble with my words (or at least, so I thought).
The gist of the problem was that in the liberated, socialist and secular Soviet Union, all religious holidays were banned - including Jewish Hanukkah and even Orthodox Christmas. While this meant that people would come to celebrate the holidays in private, overtly the only celebrations that were permitted were harmless things like Novii God (New Year's Eve) and farm celebrations like Maslenitza (literally, the holiday of butter). And though the restrictions were eased overtime, by the time my generation was born most Jews in the Soviet Union have gotten into the habit of eating their sufganiyot under the New Year's Tree - without a Jesus figurine in sight. The two cultures blended in a seemingly symbiotic union, and everyone was happier for it (except, of course, really Orthodox Jews, who saw this as the bastardization that it was).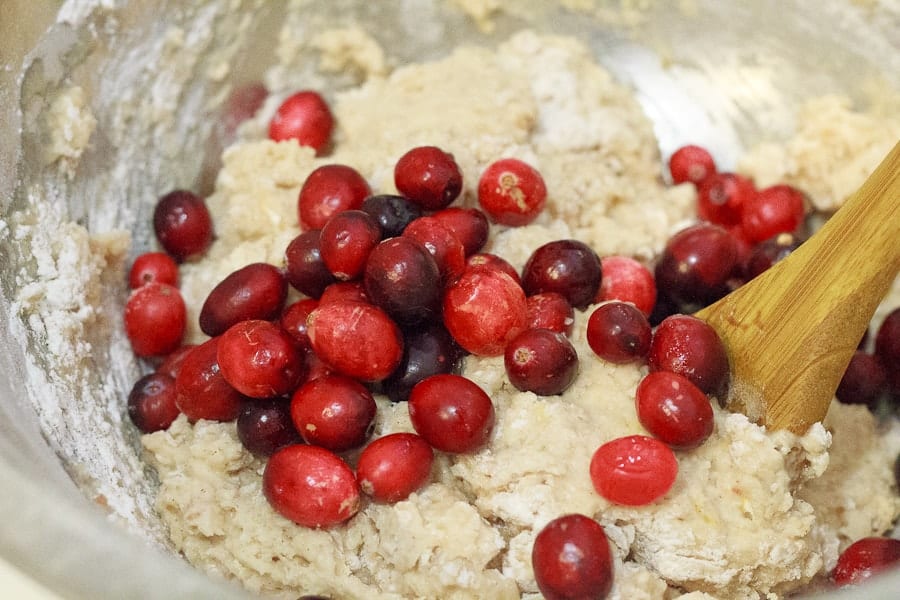 For my mother, whose birthday falls on December 31, a decorated New Year's tree was always an inseparable part of the background to her celebration. Though she often complained about having to share her special day with another, equal demanding occasion, I know that she secretly loved the fact that each year, it felt like the whole city was decorated just in her honour.
As my mother's daughter, I share her sensibilities. I love the very act of decorating the tree with old, fragile toys left as keepsakes from various generations. I love running my fingers around the grooves of my grandmother's first decoration, a crude wooden horse stuck on a needle. I gingerly handle the glass balls that were bought the years my sister and my mother were born, and I still can't help but feel a pang of hurt for my ball, which broke one year. I can't wait to hang on the garlands and turn on the flickering lights, stepping back one final time to admire my creation. And above all, I love seeing it twinkle at night out of the corner of my eye, a constant silent presence of a wonderful friend that you only get to see once a year.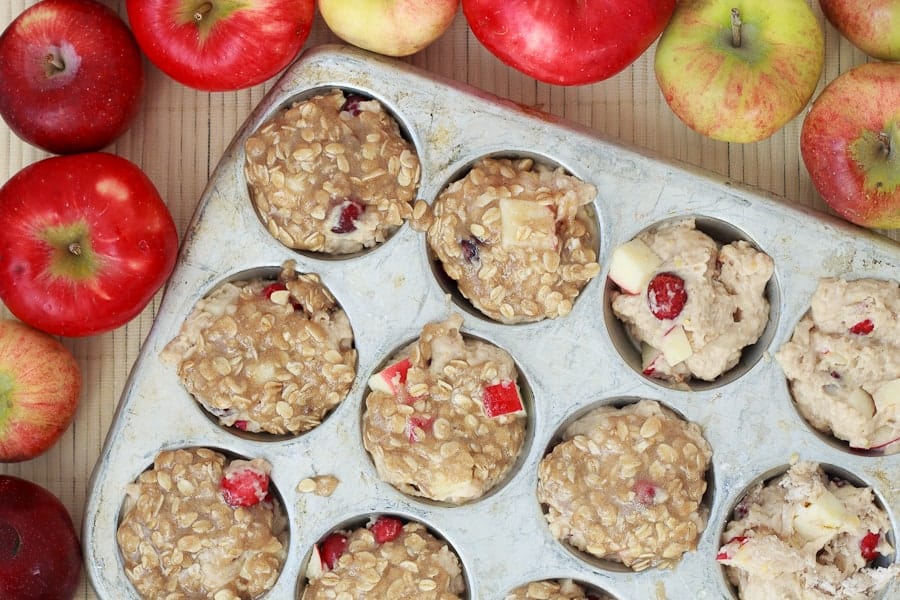 And then this year, December has just snuck up on me. It feels like only a month ago, everyone around me was obsessing about Halloween costumes, we were buying pumpkins for Thanksgiving, and the smell of apple cider was everywhere. And now, it's the first week of December, and I have to start thinking about gifts, and when to decorate that tree.
Except that this year, there won't actually be a tree for me to decorate. This year, G and I will be flying back to Winnipeg to celebrate the holidays with his family - which means there would be no one here but the cat (and his visiting cat-sitter) to admire, or break, our decked-out creation. Not to mention we didn't even bring our tree, or its decorations, to Montreal. And I cannot even begin to describe the strange void and sadness that I am feel at the prospect of not having a tree to decorate this year.
So suffice to say that I have been spending a lot of time in the kitchen in attempt to combat the ensuing blues. I have poured all of my energy into devising Hanukkah treats and even some Christmas-y dishes for you guys. I promise that it won't be a blue December around here after all, even without a tree. And from one of my better experimenting days came these apple cranberry muffins with streusel topping.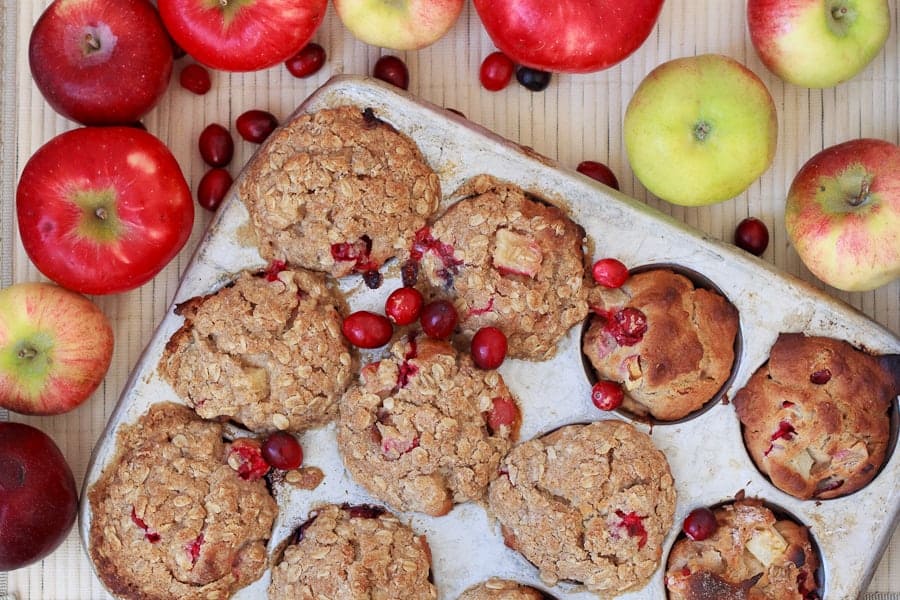 Borne out of playing around with cranberries and the delicious and holiday-appropriate Cranberry Crunch granola from NaturSource, these cranberry muffins are perfectly crumbly and tart, speckled with sweet apples, explosive fresh cranberries and lip-puckering lemon zest. A sweet streusel topping of Cranberry Crunch granola, brown sugar and coconut oil (or butter) crowns the whole affair, and I have to say it's not to be skipped. I brought them to work and stashed them around the house, and they were gone like hot cakes muffins within a matter of hours.
I associate these cranberry muffins and the Cranberry Crunch granola that inspired them with home. Cranberries were often a mandatory ingredient in my grandmother's overstuffed refrigerator, and they feature prominently in our drinks and desserts (more to come!). Plus, they look like little tree decorations themselves in their perfect red spherical shape - and I can't think of a more festive look for December.
With enough of these apple cranberry muffins with streusel topping, I won't even notice that I don't have a tree this year. Or that I am spending another year away from my family, in a strange city that I oscillate between loving and hating. Or that at this rate, I am not sure if I even have a job that affords me to buy G and his family gifts - or, ironically, the time to buy them.
Ugh, who am I kidding, of course I will. I'll just have gained a few pounds by the time those realizations sink in.
P.S. - If you haven't entered my giveaway for a copy of Greens + Grains yet, there's still time!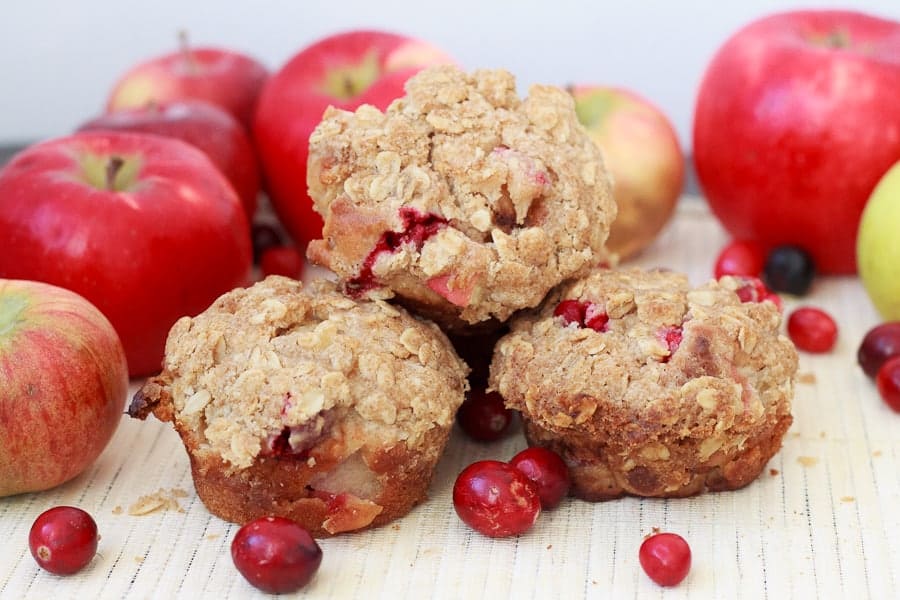 P.S. – This is a sponsored post, but all opinions expressed here are my own. I am proud to support a local, family-owned business whose product I truly appreciate, and I thank you for supporting my sponsors.
Liked this post? Share it with your friends! For more At the Immigrant's Table, follow me on Facebook, Instagram, Pinterest, Bloglovin', or Twitter, subscribe to my mailing list, or contact me about advertising and becoming a sponsor. If you make one of my recipes, don't forget to tag it #immigrantstable @immigrantstable!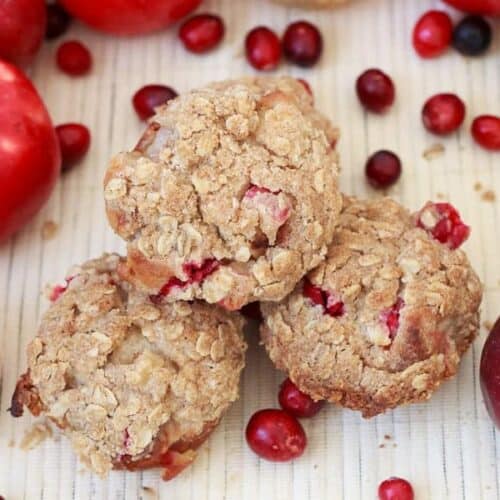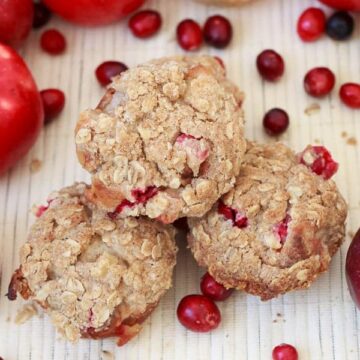 Apple cranberry muffins with streusel topping
These apple cranberry muffins with streusel topping are perfectly crumbly and tart, speckled with sweet apples, explosive fresh cranberries and lip-puckering lemon zest. A sweet streusel topping of Cranberry Crunch granola, brown sugar and coconut oil (or butter) crowns the whole affair.
Print
Pin
Rate
Ingredients
2

cups

all-purpose flour

1

teaspoon

cinnamon

zest of 1 lemon

2

tsps

baking powder

½

teaspoon

baking soda

1

cup

unsweetened apple sauce

¼

cup

vegetable oil

1

egg

½

cup

maple syrup/ honey

1

cup

Honeycrisp or Cortland apples

1

cup

cranberries

For streusel topping:

½

cup

AP flour

½

cup

Cranberry Crunch granola

½

cup

coconut oil or butter

melted

½

cup

brown sugar
Instructions
Chop apple.

Mix dry ingredients together.

In a separate bowl, whisk egg thoroughly until airy. Add oil, applesauce and maple syrup in a steady stream, continuing to whisk throughout.

Make a well in the middle of the dry mixture, and add wet mixture. Stir only until combined (do not over mix).

Add the apple and cranberries and fold them in gently.

Oil a muffin pan very thoroughly. Fill each muffin cavity to the top.

If using streusel topping, stir all the dry ingredients together. Add melted coconut oil or butter slowly, and stir to combine. Top each muffin with a tablespoon of streusel topping.

Bake at 400F for 20-25 mins, until the tops are golden and a toothpick comes out clean.