The snow is gone from the streets, the birds are chirping up in the trees, and everyone around me is wearing rain boots and winter jackets on top of bare-legged summer dresses... It must mean spring is here!
So without further ado, I present to you the recipes that make me want to go frolicking in the fields, embracing dandelions, and greeting the first buds to appear on the trees.
These are some of my favourite spring recipes to appear on the web lately: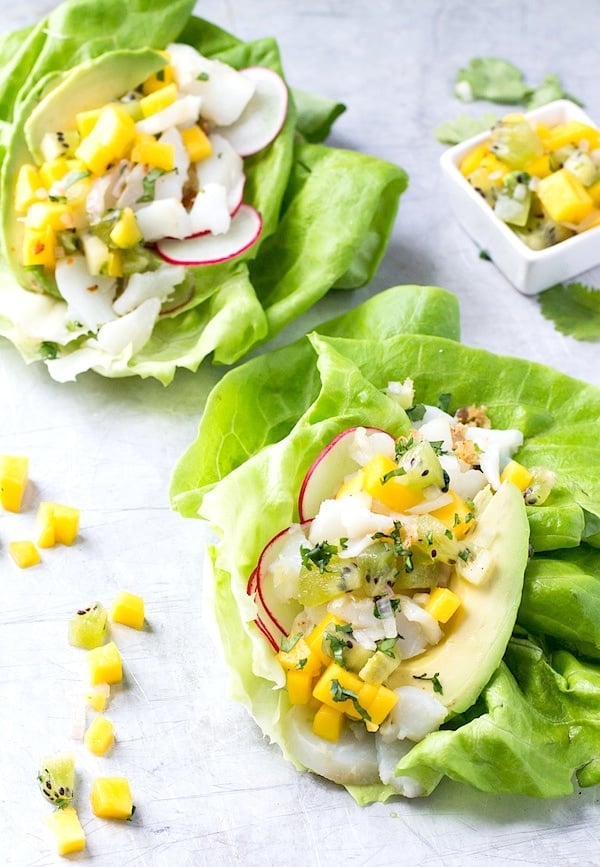 Heartbeet Kitchen has been on an Autoimmune Paleo (AIP) diet recently, which means that on the months I'm keeping paleo, her blog has become one of my go-to sites. These colourful, fresh fish lettuce tacos do not disappoint with their lively colours and punchy flavour.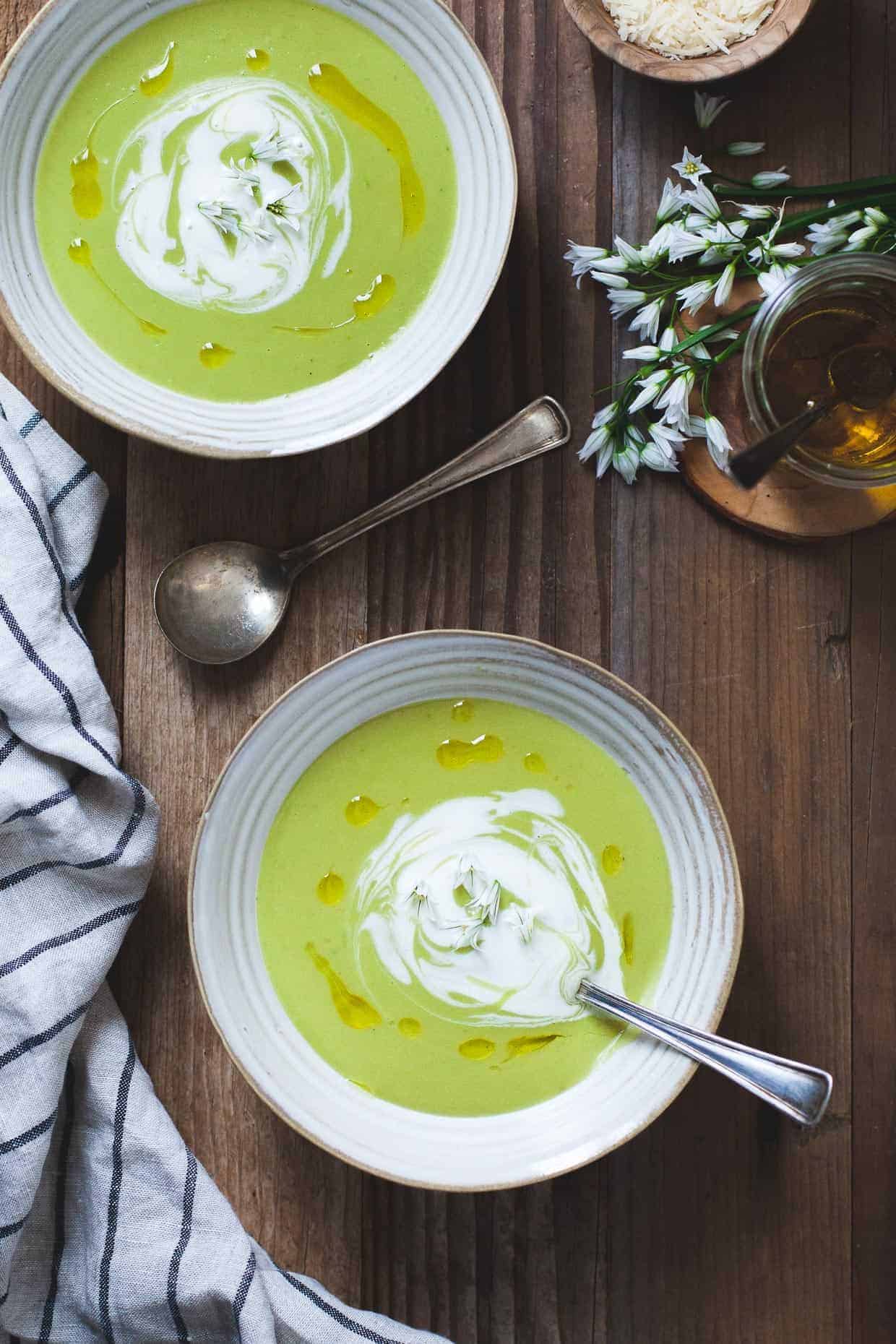 I have become a big fan of Snixy Kitchen and her inventive recipes that just draw you in with their promise of flavour. And as it's hard for me to say goodbye to winter and its comforting soups, this fava bean soup with lemon creme fraiche looks just right for this in-between season.
What could be more springlike than a flatbread with green pesto, topped with spring onions, pea tendrils and radishes? I'm not sure, but I can't wait to eat this creation from Dolly & Oatmeal next month when I'm off my paleo diet!
Strawberry and red quinoa now seem like a match made in heaven, after seeing this beauty. And seeing as how I dreamt of strawberries tonight, I think the time has come for me to go look for them at the market!
This English-German recipe for springtime romanesco pizza has me excited, and desperately looking for these beautiful green beauties.
And finally, the meal I am most likely to cook on a weeknight, when I am bone-weary and a light spring rain is drizzling outside, is a roasted spring vegetable salad dressing with tahini. I can hardly imagine anything more comforting than a big bowl of this green beauty.
Expect more springtime goodness from At the Immigrant's Table in the coming weeks! I've got some tasty, fresh surprises cooking for you.
Liked this post? Share it with your friends! For more At the Immigrant's Table, follow me on Facebook, Instagram, Pinterest, Bloglovin', or Twitter, subscribe to my mailing list, or contact me about advertising and becoming a sponsor. If you make one of my recipes, don't forget to tag it #immigrantstable @immigrantstable!
Tried and loved this recipe? Please leave a 5-star review below! Your reviews mean a lot to me, so if you've got any questions, please let me know in a comment.