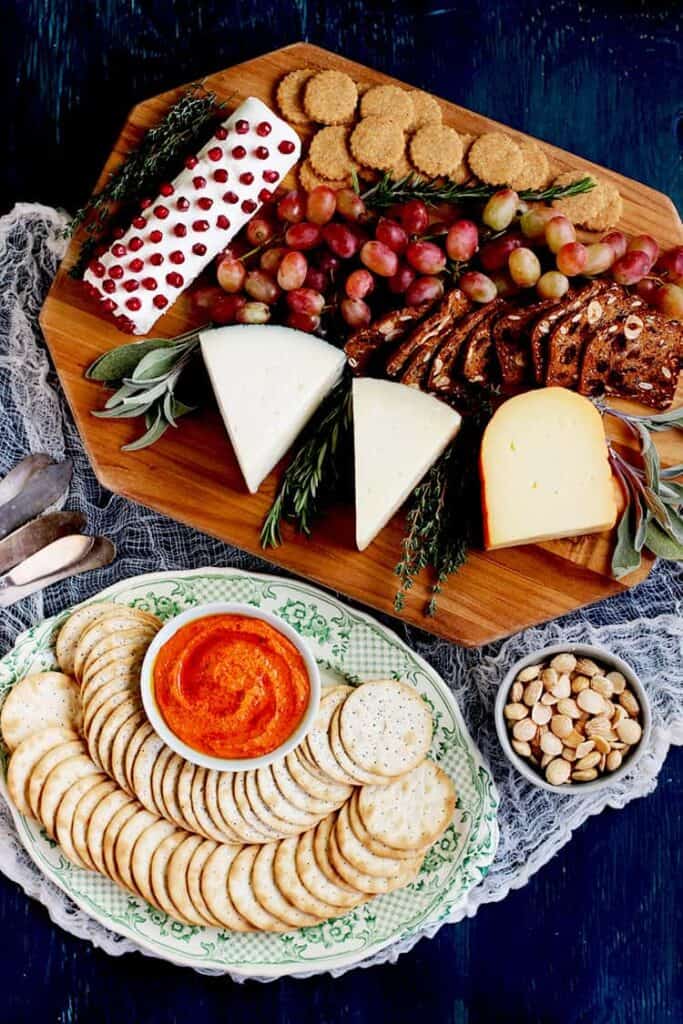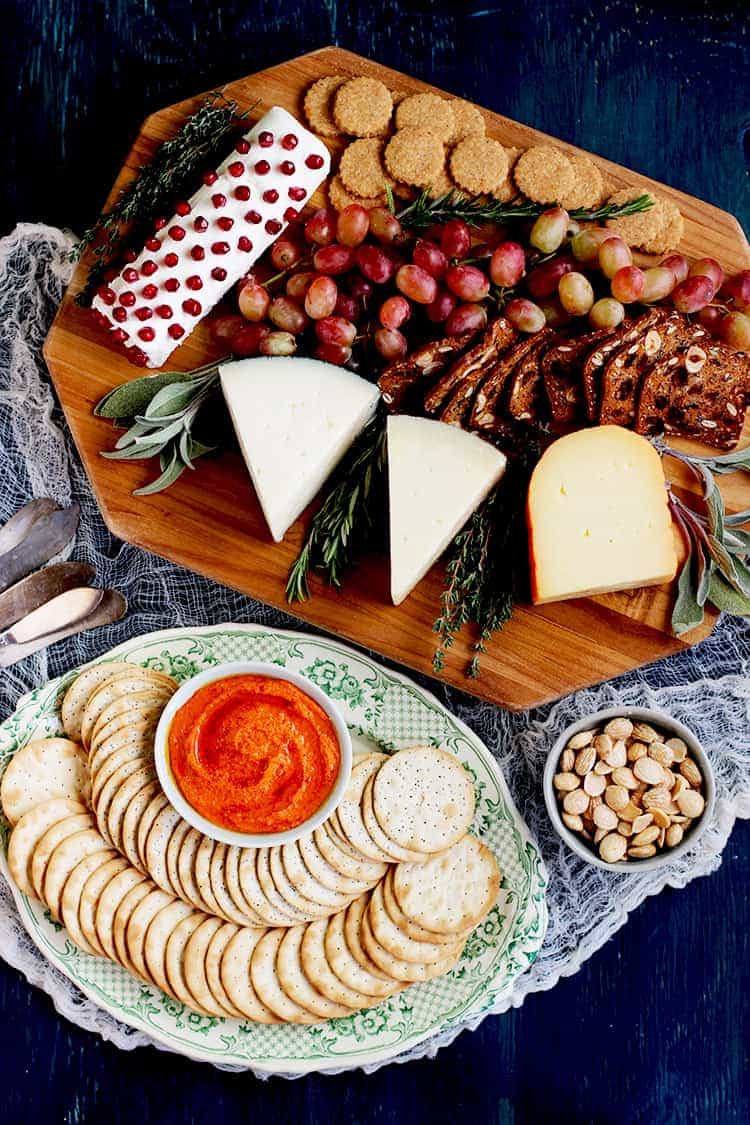 Though I'm lactose intolerant, I still find it hard to refuse a good chunk of aged cheddar, or a dollop of perfectly creamy, pillowy mascarpone. Passing by a cheese Danish is 10 times harder than saying no to a donut. And don't even get me started on pizza. But minimizing your dairy intake doesn't mean you need to cut out all milk products: in fact, there are dairy dishes for lactose-intolerant people!
If you're as big of a cheesehead as I am, then you'll love Shavuot, the Jewish holiday that celebrates all things dairy. (It also marks the giving of the Torah to the Jews, but who cares about things like that? We all know religion is just an excuse to stuff your face on weird holidays.) It's a gluttonous celebration of curdled milk, and everyone's invited. Everyone but me, that is - because as a lactose-intolerant person, Shavuot can wreak havoc on my stomach.
However, as the whole premise of this blog is dietary restrictions should not stand in the way of our family traditions, I culled the internet to present you some of the best dairy dishes for lactose-intolerant people. From yogurt to sour cream, goat cheese and hard Parmesan, there are options to enjoy Shavuot and its plethora of dairy, even if you're lactose-intolerant.
In the coming week, I am going to present you with some of my favourite Russian and Jewish dairy dishes. I am going to round up the best dairy dishes right here on this blog. I am going to make you all wish you had a dairy farm hooked up to your kitchen. And maybe, just maybe, all this exhibitionism will satiate my craving for dairy enough that I can actually stop myself from eating an entire cheesecake by myself (though I'm not making promises).
But first, to kickstart this festival of milk, cheese and honey, I present to you 11 best dairy dishes for lactose-intolerant people. Cuz here At the Immigrant's Table, we've got you covered no matter what your food sensitivity is!
Aged cheeses always have lower lactose than younger cheeses, and in my book, there are few things better than aged cheddar. Good aged cheddar needs little embellishments, so I would just serve the best aged cheddar you can find with crackers... But if you're looking for a great munch that incorporates the world's best cheese, try these cranberry and aged cheddar breadsticks from Seasons and Suppers.
Did you know that both brie and Camembert are low in lactose? Make your favourite lactose-intolerant person happy with an out-of-this-world breakfast sandwich of brioche with brie, blueberries and dark chocolate, which should be lactose-free if you stick to bars that have more than 64% cocoa!
Feta is only slightly higher than brie and camembert in its lactose content, but its lovely crumbly texture makes it a necessary bedfellow in any dairy dinner. Keep it light and bright by pairing feta with asparagus for this raw salad with hazelnuts, kumquats and dates. My mouth is watering just thinking about this flavour combination.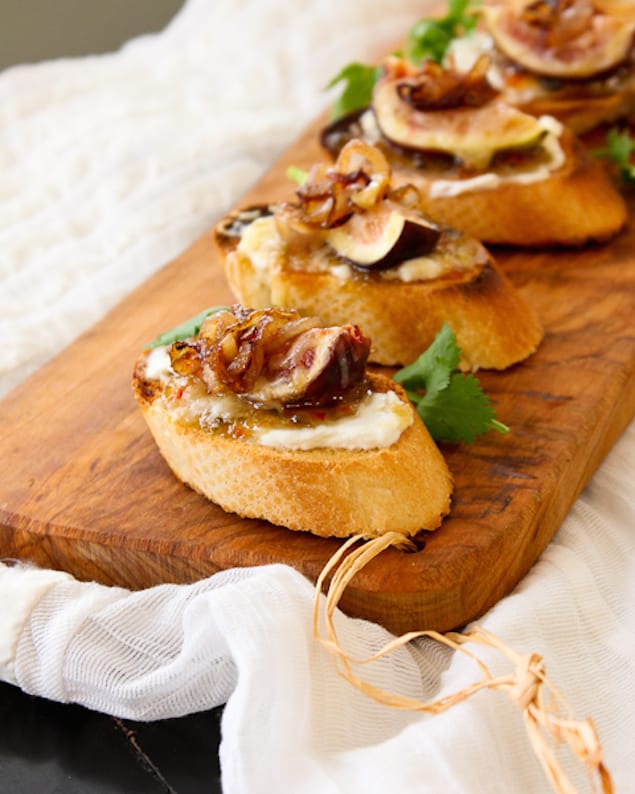 Manchego is another hard cheese, this time made out of sheep's milk and hailing from Spain. It pairs beautifully with Madeira wine, strong marmalades, figs and good, crusty bread. And it's really low in lactose! So indulge in this mouthwatering crostini appetizer from Honest Cooking.
Next time someone offers you a cheese platter, say YES to the Parmesan! Natural aged cheeses like Parmesan have only trace amounts of lactose, as most of it is drained off with whey during the cheese making process. The small amount of lactose that does remain is changed to lactic acid, and should be OK on your stomach. So why not make this beautiful creamy Parmesan garlic broccoli casserole for your next Sunday night dinner, and wow your lactose-intolerant friends with a new food they can eat (just substitute the low fat milk for lactose-free milk, or your favourite non-dairy milk).
Continuing our trend of love for hard aged cheeses is Swiss cheese (Emmentaler and Gruyere are great kinds to try). I bet you never thought you could enjoy an ooey, gooey melting cheese fondue ever again? You were wrong! If you stick to only aged, hard cheeses like Swiss in your fondue, like this copycat Melting Pot recipe from Tried & Tasty, or my other favourite using Emmentaler and Gruyere from Canadian Living, you'll be well on your way to a pain-free dinner. But as in all things cheesy, moderation is key even with a lactose-low cheese like Swiss, which can go up to 3% lactose and cause minor irritation.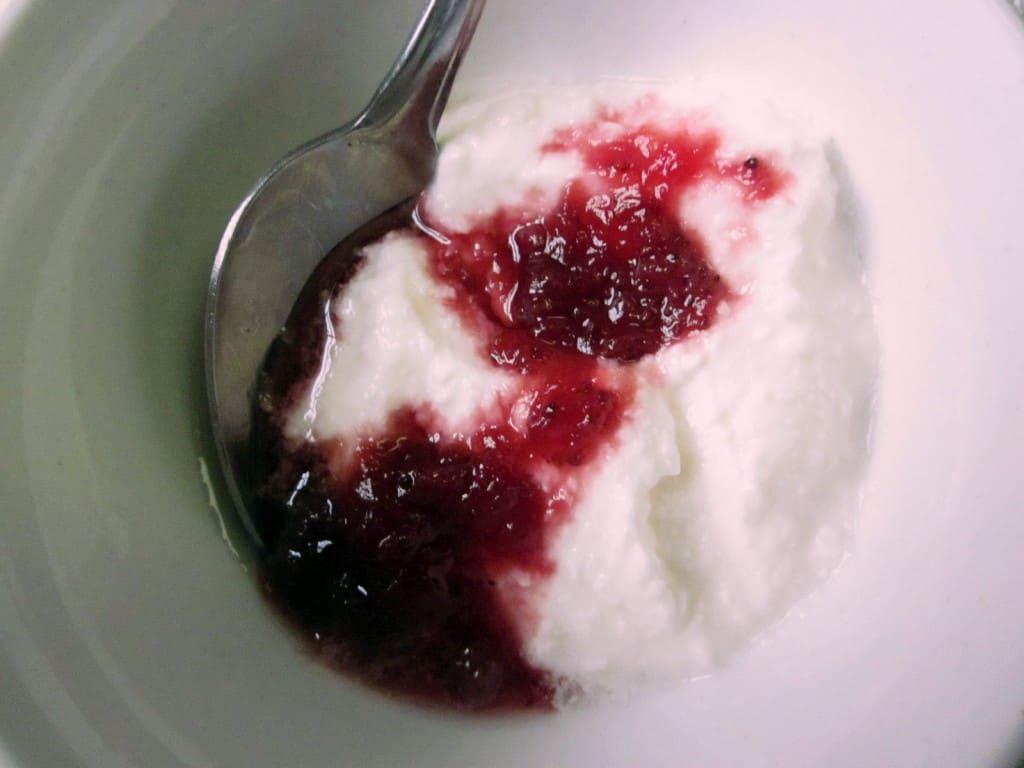 Some commercial low fat yogurts can be safe to eat even if you're sticking to a lactose-intolerant diet. But I think that you should avoid filling your body with unknown ingredients and sugar replacements, and instead just make a big batch of my lactose-free yogurt. It's creamy, tangy and delicious, and will cause 0% stomach pains.
As a rule of thumb, the higher the fat content, the lower the lactose content. Though this rule doesn't (sadly) apply to ice cream, it's actually what makes butter safe to eat even if you're lactose-intolerant. And because you can't substitute that fresh, just-churned butter flavour, I'd recommend you just cut up some radishes, bring out the fleur de sel, and get ready to make your own butter following this simple recipe from The Kitchn (you can even culture it if you're really zealous).
I've long been hearing whispers that goat cheese is lactose-free. Actually, goat milk has almost as much lactose as regular milk, and my early attempts to "cheat the system" and drink goat milk proved me wrong very quickly. However, the fat molecules in goat's milk are shorter than in cow's milk, which makes it easier to digest for some of us lactose-intolerant people! So though you may not want to jump head-first into a pool of goat's milk ice cream, indulging in a bit of goat's milk cheese may be just fine, especially if it's hard, aged, baked in a crispy shell, and served on a bed of stewed beetroots. YUMM.
Now, onto desserts! Another persistent myth is that sour cream is actually safe if you're lactose-intolerant, and I'm hear to dispel that myth: it's only sort of true. What breaks down the lactose is the culturing process. But commercial sour creams are rarely aged naturally and properly, and therefore it's questionable how much of their lactose actually remains. However, if you buy all-natural sour cream with live cultures, like Nancy's All Natural Sour Cream or your favourite local brand, there is no reason you can't enjoy sour cream in baked goods like this incredible rhubarb sour cream coffee cake!
Though ice cream may be out of the question (its lactose levels range all over the place, depending on additives and flavours and toppings), it doesn't mean lactose-intolerant people can't enjoy any cold desserts. Sherbet, with its high quotient of fruit and sugar, has only a little bit of cream - and a whole lot of flavour. And this mixed berry sherbet would be my favourite to wrap up a great meal of dairy dishes for lactose-intolerant people!
*top image from CaliZona.
Tried and loved this recipe? Please leave a 5-star review below! Your reviews mean a lot to me, so if you've got any questions, please let me know in a comment.