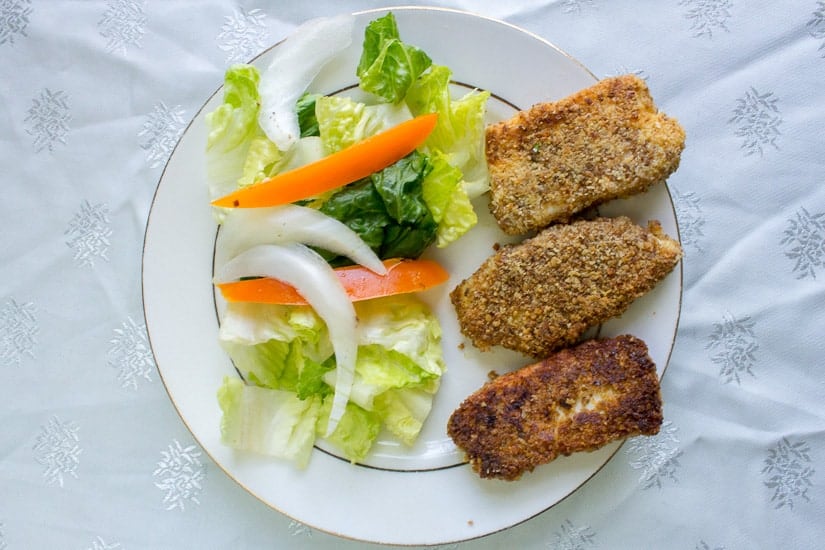 On our first weekend in Israel, my parents packed us all up into a car and decided to take us up north (in 29 degrees celsius weather. Five fully-grown grown-ups. Three of whom are over 6 feet. What were we thinking???). We were headed towards Kfar Kama, which is a small Circassian village in the Galilee region, very close to the Kineret (Sea of Galilee). A four-hour drive away from my parents' hometown of Be'er Sheva, this little gem was to be our oasis for a weekend.... but it took some time getting there.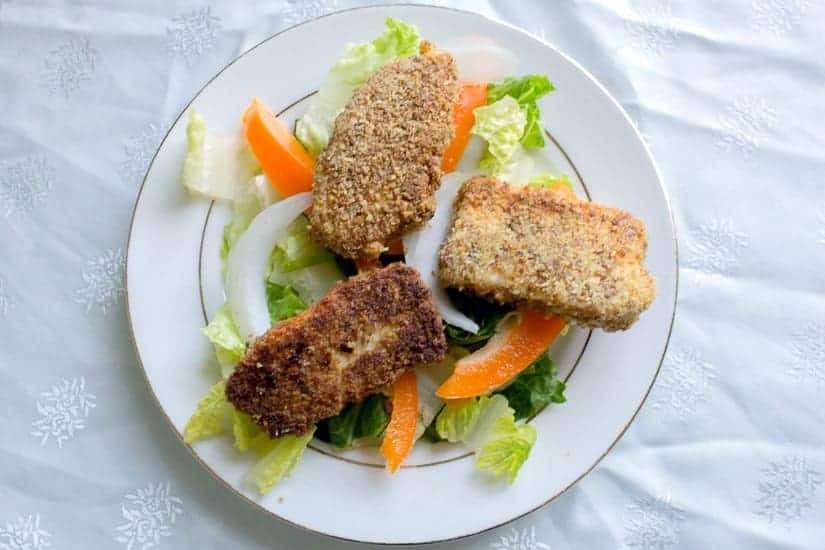 First off, we didn't leave until it was long after our intended departure time of 9am. Though we were all dressed and packed and ready, as these things go, departure did not pan out as smoothly as we had planned. Grandparents needed to be picked up, and bathroom breaks taken, and all manner of things that could have gone wrong, did. Then we decided we were hungry and wanted to stop for breakfast. And then we picked up my sister in the city of Rishon LeZion, and my dad wanted to have a nap while we all went to the beach. After much arguing, we decided to combine those two vocations, and we went towards the beach, where my father slept while some of us proceeded to royally burn our bodies to a crisp. This meant that G, myself and my sister all waddled like penguins for the rest of the weekend, screaming at the merest touch of fabric against our skins. Good times. We then had a 30-minute discussion of where to go for lunch, picked out a place, and upon arrival realized there was nothing on the menu that would be both vegetarian and dairy-free... So I proceeded to swallow my body's weight in lactose pills, and eat an incredible mushroom risotto. After which I complained about a sore stomach for hours. More good times.
Eventually, more than seven hours after we left Be'er Sheva, we arrived on the streets of Kfar Kama. Rows of beautiful, well-kept white homes with flowering bougainvillea bushes greeted us as we slowly drove into the village, where the streets were marked in Hebrew, English, and a strange alphabet the likes of which we have never seen. We made our way through the village and into a small farm, nearly busting a tire on a dirt road that was not meant for the likes of our Mazda. We quickly changed in the car, put on riding helmets, and made our way towards seven towering steeds, the smell of manure, and one of the most beautiful sunsets I have ever seen. And so began our horseback ride through the hills of the Galilee.
There is much to be said about the experience of riding a horse through winding olive groves, surrounded by drowsy bee hives and blooming onion plants (known as 'black gold' to the locals). Our guide was telling us stories about the Circassians, a Muslim population that was displaced from the Caucasus region after the Russian conquest of the area, and dispersed throughout the Middle East, mainly settling in Turkey. Their language is a unique blend of vowels, guttural sounds and throaty consonants, with some words as short and simple as 'shh', and some numbering 20+ letters. It was a fascinating story, but even more fascinating was the story of our riding instructor, an Arab Muslim woman who left her approved and accepted career as a beautician in order to pursue a life as a riding instructor. She was a natural on the horse, and after only two years of riding, she was already the ranch's manager. I couldn't have been more impressed with her strength, beauty and calm in the face of these large, often temperamental animals, and I took in every word she said like it was a prophecy.
The ride itself was magical. Though I was barely in control of my horse, I still felt taller, stronger and more focused than ever. As we rode further on, taking in the incredible vistas of the valley below us, the scent of earth and grime in our nostrils and the buzzing of the cicadas in our ears, I felt the day's frustration and weariness washing away from me. When we got off ours horses and proceeded to fix our beds in makeshift, semi-permanent tents in an enclosed area just besides the horse stables, I felt exhausted, but truly happy. After some wine, whiskey, badly burnt corn on the cob and a rousing game of Taki, we all crashed in our respective tents, and it wasn't even midnight. That was the first night G and I slept well since arriving in Israel.
The next morning, we packed our bags and left the ranch, as well as Kfar Kama. But first, we stopped at the local cheese store, stocking up on coffee, a local spice and nut mixture, and a variety of freshly made cheeses. The taste of the labneh, smoked cheese, and fresh cheese was exquisite, with a fragrant sharpness cutting through its creamy, white flesh. I was excited to eat more of it, and even bring some back to Canada with me. And so, we froze what we could, ate even more of it, but a good portion of Circassian culture made it home with me, as a reminder of that beautiful day.
Following my return, I spent some time perusing the web in search of Circassian recipes. The most common iteration seemed to be chicken in a thick, creamy yogurt-bread-walnut sauce that mostly made appearances in Turkish kitchens. Then I found a treasure trove of vegetarian and meat-based Circassian recipes in the form of an exhaustive book on Circassian cuisine, edited by Amjad Jaimoukha. This (e-?)book has an earnest tone to it, somewhere between an in-depth cultural and anthropological analysis, to a person's memories of their parents' and grandparents' culture. It alternates between the tone of a stern grandmother who gives you imprecise but methodical instructions (take a little bit of water and a little of flour, mix together in a counter-clockwise pattern with a wooden spoon), to a kind scholar retelling their favourite aphorisms and long-lost traditions. On the subject of cheese, Circassians had the following sayings: "dzighwiybhgw zedei'eme, q'wey ch'adaschhe trach" - if nine mice pull together, they can uncover the cheese vat (meaning, many hands make light work), and "q'weymre mivemre xwedew zeschhsch" - as like as cheese and stones.
As I was reading through the many recipes upon the page, my mind began to wander. Most were somewhat complicated, and involved the souring of milk and the mixing of dough. All were more than I wanted to do on a blissfully warm summer day, when the outdoors beckoned and I wanted to do little beyond burying myself in a book, while the bright midday sun shone overhead. But then I remembered that the very same store owner who sold me the tasty rounds also provided a simple recipe for the serving of this Circassian cheese, one that was succinct and beautiful.
It seemed just the right way to do justice to the product, and that was what I chose to do on this day. The result was mouth-watering Circassian fried cheese, a creamy, milky morsel of cheese locked within the crispy exterior of eggs and a spiced almond crust, fried to perfection. Served alongside a simple green salad and a glass of cold, dry Rosé or Sauvignon Blanc, it is heaven on a plate.
And to wash this Circassian fried cheese down, we made some incredible Circassian coffee, because you have to stay true to the origin.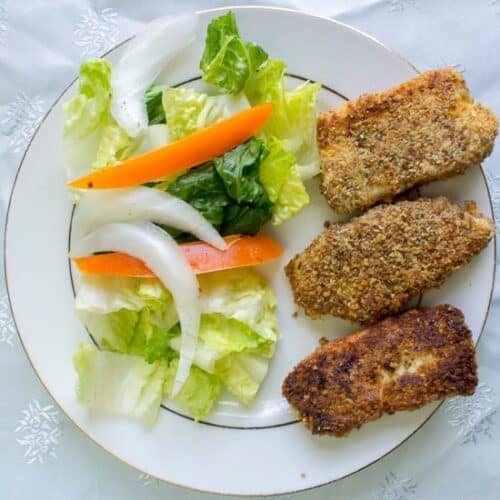 Circassian fried cheese with a Middle-Eastern field salad
This simple Circassian fried cheese is a mouth-watering, creamy, milky morsel of cheesy goodness, fried to perfection inside the crispy exterior of eggs & a gluten-free spiced almond mixture. The specified amounds make enough to feed one person. Increase as needed. And follow my instructions for the salad, not the photos, for an excellent salad
Print
Pin
Rate
Ingredients
For cheese:

A few slices of fresh Circassian cheese

mozzarella, edam or gouda (all of which fry beautifully)

2

Tbs

of ground almonds

or hazelnuts (filberts)

1.5

Tb

of Circassian spice mixture

or: 2 tsps sweet paprika, 1 teaspoon pepper, a pinch of salt, 1 Tb ground walnuts or almonds

1

egg + 1 teaspoon of water

mixed

For salad:

3

large leaves of salad

or ¼ of a head of lettuce

½

of a large English cucumber

or 1 regular-sized cucumber

⅛

of an onion

½

of a red

yellow, or orange pepper

½

of an avocado

1-2

Tbs

of za'atar spice mixture

or a spice mixture of your choice (herbes de provence would also go well in here)

2

Tbs

extra-virgin olive oil

1

Tb

champagne vinegar

or white-wine vinegar

a pinch of salt

to taste

a sprinkle of pepper
Instructions
Slice lettuce, onions, cucumbers, bell pepper and avocado. Mix to combine and sprinkle with herb mixture.

Preheat a heavy-bottomed pan to medium heat (preferably cast iron, but I'm not picky). Pour in a Tb of olive oil, and a Tb of vegetable oil.

Prepare your mise en place: mix ground almonds with spices on a shallow plate. Mix egg and water in a small bowl beside it.

Slice cheese into chunks that are not too thin, but also not too thick.

When your pan is sufficiently warm, start dressing your cheese. First, dip cheese into spice and almond mixture, ensuring all sides are well coated. Then, dip cheese into egg wash quickly, trying to keep the coating from falling off. Place on hot pan and cover with a lid. Let cook for 2 minutes, check for doneness; if needed, cook for another minute or two, checking regularly (you don't want your nuts to burn). Remove lid, turn cheese slice over, and let cook for two minutes on the other side, with the lid on. Remove from heat and place on a plate.

Plate salad. Drizzle the salad with olive oil, vinegar, salt and pepper. Mix gently to combine once again. Top with warm fried cheese, and serve immediately.