With the first candle of Hanukkah already flickering in the near future, I figured it's time to help those of us who are still searching for what to make for eight nights in a row, need an extra dish for a special Hanukkah dinner, or are just looking to surprise a Jewish friend or loved one with a special treat. After all, who doesn't need some holiday inspiration? That's what the Hanukkah link round-up is for.
Here is a round-up of some of my favourite Hanukkah recipes from the world wide web. There are some amazing Jewish bakers and cooks blogging out there, and I'd love to use this day to spread some of their creations with you.
What is your favourite Hanukkah dish? I stay true to jelly-filled sufganiyot. The commercial kind, with the mound of powdered sugar. Yumm-o.
Good lord. Boozy sufganiyot (donut) holes with chocolate-covered potato chips?? Don't mind if I do.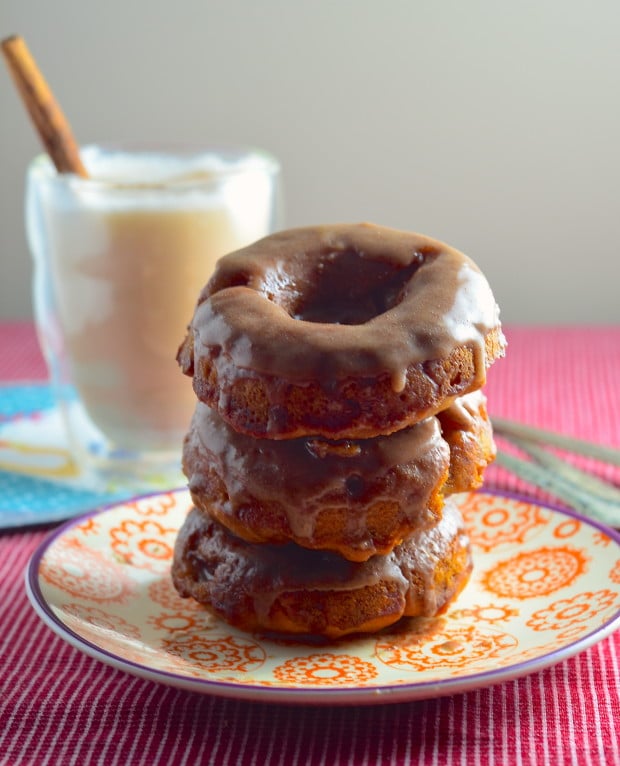 And we mustn't forget our vegan friends who need some sufganiyot love!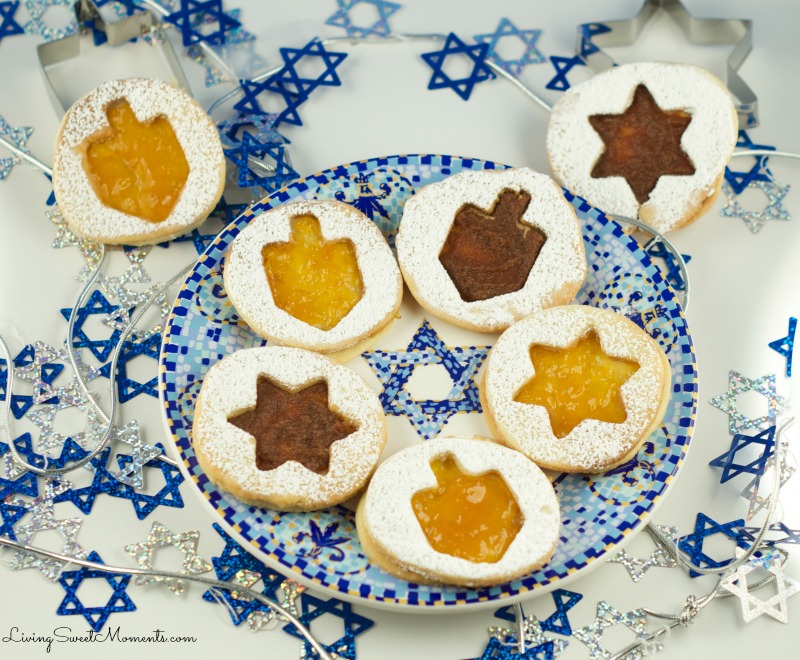 These are very cute jelly and chocolate-filled cookies. But more importantly, I need me some Hanukkah cookie cutters. Please send some in the mail?? It can be our very own Secret Santa thing.
For that perfect adult indulgence, I really want to try some matcha green tea flavoured gelt (special coin-shaped chocolates that you give to children for Hanukkah). You can send those to me via mail as well.
On the savoury side, Brussels sprouts latkes will definitely grace our table this year. But honestly, I usually just make my latkes recipe.
This pumpkin challah by Bake. Love. Give. would be great not only for Hanukkah, but for any fall-themed Shabbat dinner.
I personally am not used to rugalach being billed as a Hanukkah food, but it seems like that's the thing in North America. Well, if you're making some rugalech this year, it might as well be these wonderful chocolate-pear-cardamom ones from Gnom Gnom.
Daniel Handler's special Jewish Manhattan is perfect for those adult holiday cocktail parties, or simply for when everything gets just a little bit too much on Hanukkah.
And finally, if you're looking for some holiday decor inspiration, there is Design Sponge's excellent crafts guide to your very own DIY menorah table settings.
Happy baking - and almost-Hanukkah! Next week, it'll be all about cookies. Meanwhile, if you're looking for more Hanukkah treats, why not make delicious vegetarian stuffed potato fritters (vegan, baked, AND gluten-free - but tasting so decadent!), Monday's apple-granola Bimuelos, my favourite sour cherry-filled sufganiyot, or my simple, vegan and gluten-free potato latkes? Happy Hanukkah prep!
P.S. - the image used up to is not from my home. It's from the Nordstrom holiday shopping guide. You DO NOT want to see my home right now, during law-school exam time and one of the busiest times at my job. Though I did post a small glimpse of it over on Instagram!
Tried and loved this recipe? Please leave a 5-star review below! Your reviews mean a lot to me, so if you've got any questions, please let me know in a comment.