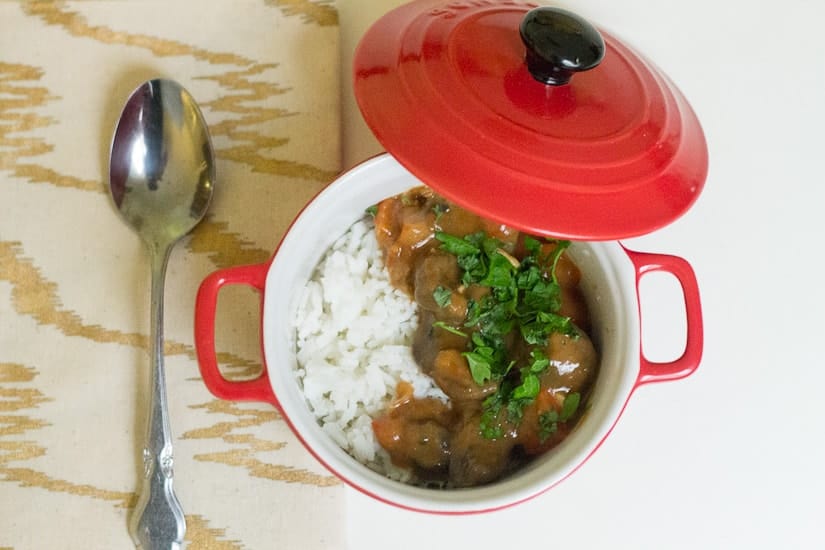 During the months preceding my family's recent trip to Canada, my father wouldn't stop talking about going mushroom picking. He was planning out routes, bookmarking sites detailing edible Quebec mushrooms, and talking incessantly about the best times to go out into the woods. He even made me get in touch with a Quebec-based club of mushroom aficionados, who did not take kindly to my lack of spoken French. My recipe booklet ballooned to enormous sizes due to an ever-growing collection of mushroom recipes, while my browsing history was starting to paint a startling picture of me as no less of a mushroom-fanatic than the members of that Francophone club.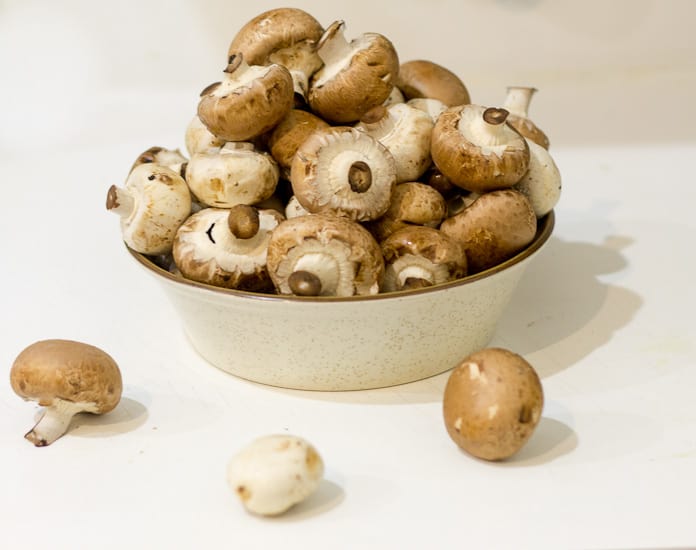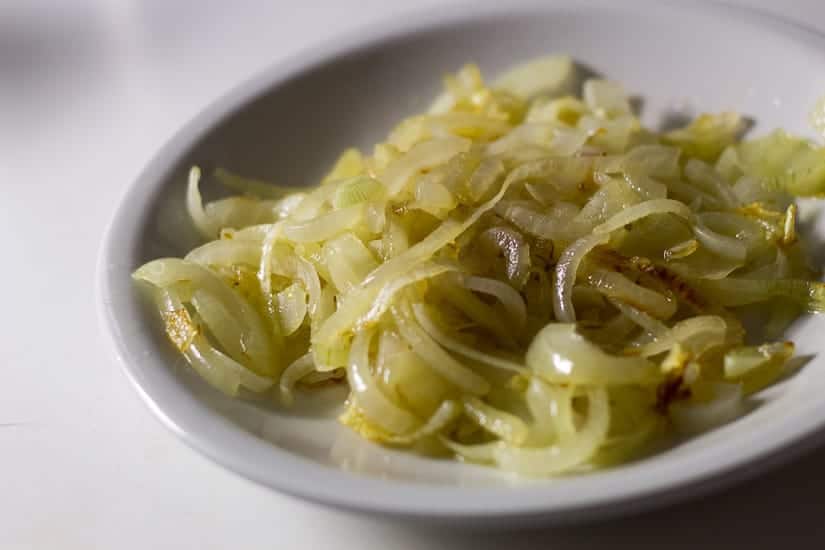 The mushroom craze did not die out when they arrived. For the first few days, my parents' jet-lag had them waking up at the early hours of the morning. At this point, with starry eyes and foggy minds, they would saunter out into the streets surrounding my home. A good hour would be spent walking through the gorgeous park across the street, where I have it on good authority that they would check for growing mushrooms behind every bush (and one day, even came back with one! It was inedible, of course, but we were all pretty excited). When my mother and I went to marché Jean Talon, one of Montreal's incredibly impressive farmer's markets, she scoffed as we walked past the stalls selling beautiful found and gathered mushrooms, each specimen more bizarre and twist than its neighbour: "Oh, don't worry, soon we'll have our own mushrooms, and they'll be even better."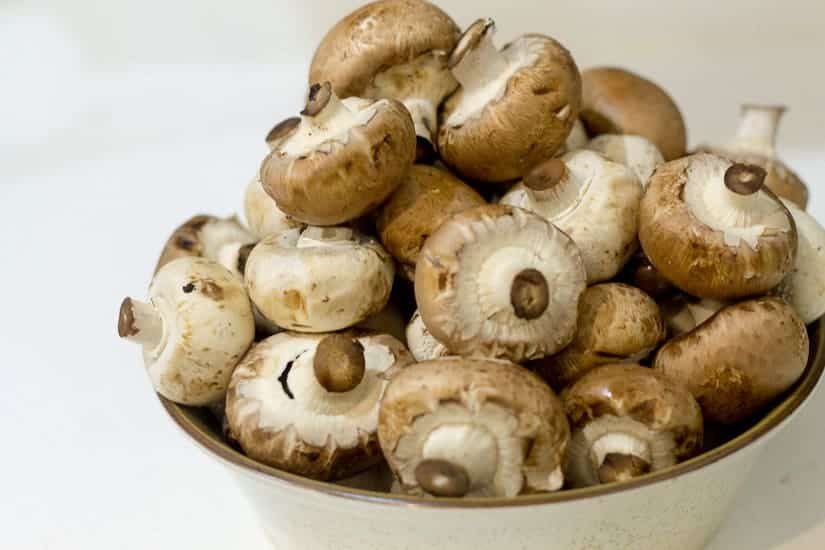 And yet, the first mushrooms my parents tried in Canada were store-bought. Wrapped in cellophane and nestled in a styrofoam container, these simple white fungi were nonetheless delicious when folded into an fluffy golden omelette. Next came beautiful oyster mushrooms, also packaged, which were languidly fried with some onions and butter alongside another breakfast, this time in Forestville, a small town north of Tadoussac. During their morning walks, my parents had harvested fresh wild raspberries, my sister caught eight small fish for fish stew, and my grandmother had picked a bushel of blueberries with her bare hands. We ate mushrooms for breakfast, lunch, and dinner on several occasions, tucking them into eggs or smothering them on toast. And yet the wild mushrooms remained elusive.
My dad was starting to worry. Were we looking in the wrong place? Were we perhaps just not looking hard enough? (We weren't). Or was the problem something else entirely, a loss of some intangible mojo, a touch all Russian kids seemingly grow up with? Upset and confused, we continued to buy our mushrooms at the store, somewhat disappointed, but with our hope for a better, a more mushroom-rich future still intact.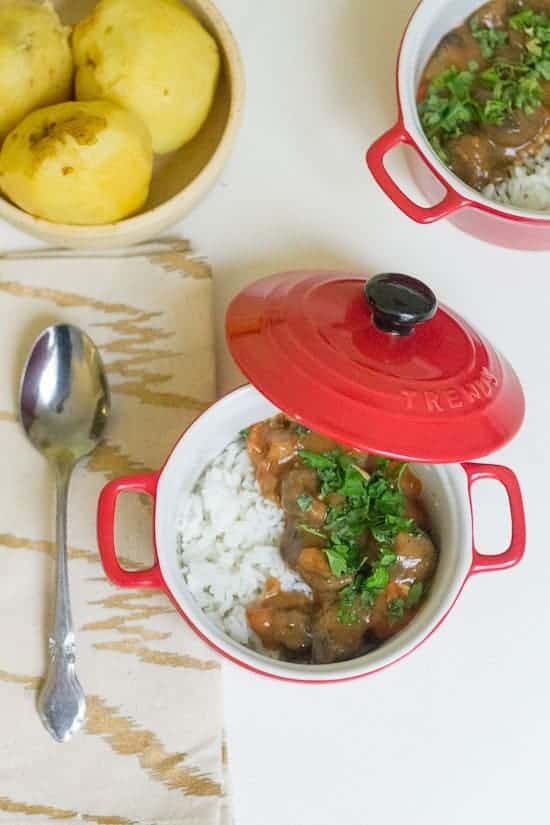 Until one day, my parents walked back in from their morning walk with a bowlfull of mushrooms. Straggly and spongy, these mushrooms looked nothing like the clean and sterilized fungi one buys at the store. They didn't even resemble the wild mushrooms I had tried heretofore, Manitoba's chanterelles and morels. Perhaps they bore a resemblance to the mushrooms I picked in Israel, though I seem to have a pretty good recollection of those being mostly button mushrooms.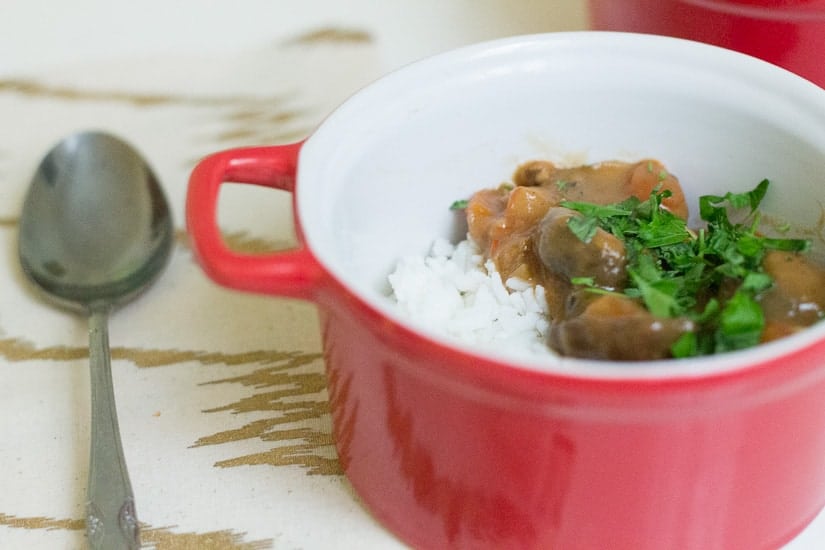 But as my father looked at his handful of mushrooms, his eyes glinting with a mischievous light and his lips curled into a teeth-baring grin, I realized why, despite the many illustrated guides we had examined, he ended up picking out what might have been the ugliest sisters in the woods. I think my father picked these mushrooms, recognized them, because in some hidden place in the back of his mind, they reminded him of the ones he had picked in his youth, running through the woods with his knees scabbed, his arms spread out, and all of his hopes still intact.
The funniest part is that we didn't even end up eating those mushrooms. After he dropped off his loot, my father had gone with my sister to find out about renting a canoe for the day. My mother and grandmother began preparing lunch, chopping a salad and boiling potatoes. When it came time to fry up the foraged mushrooms, which would be augmented by another store-bought container, my mother took one skeptical look at the mushrooms, crinkled her nose, and asked my grandmother if she really thought they would be safe to it. Unsure of the mushrooms' pedigree, they decided to toss them out. And as my father ate his favourite meal, potatoes alongside butter-fried onions and mushrooms, he didn't even notice the difference.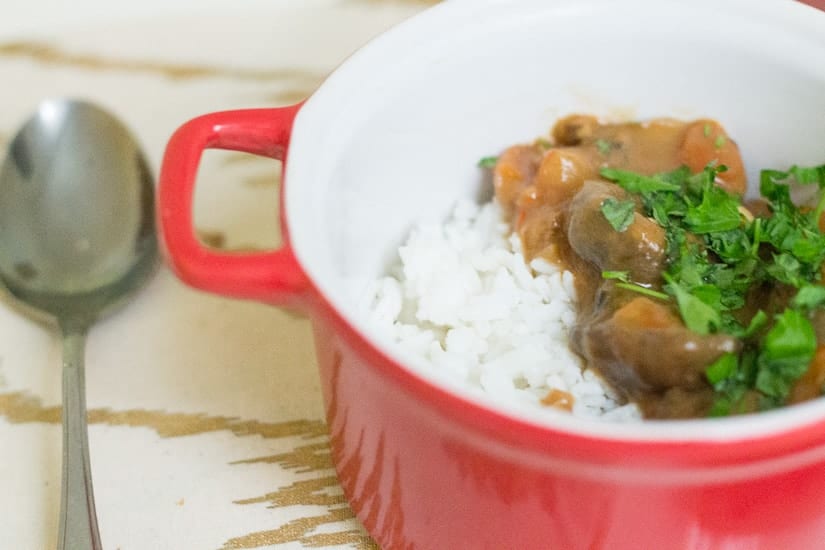 This hearty tomato mushroom stew was made after our return, in the lonely days that followed my family's departure. Coming off of an illness and missing the care that only your closest relatives can give, I craved the familiar, comforting flavours of a hot bowl of mushrooms. Of course, these mushrooms came off the shelves of the supermarket, packaged in a box devoid of any suggestion of human touch (or, luckily, manure and pine needles). And while I would not for a moment claim that they taste just like their foraged counterparts, I will assure you that, when covered in a creamy and nutty sauce of tomatoes, red wine, and a vegan roux, these mushrooms want for nothing. Eaten on top of rice, boiled potatoes, or tubular pasta, all of which we've done in the past, this stew is a comforting, rich blend of fall flavours.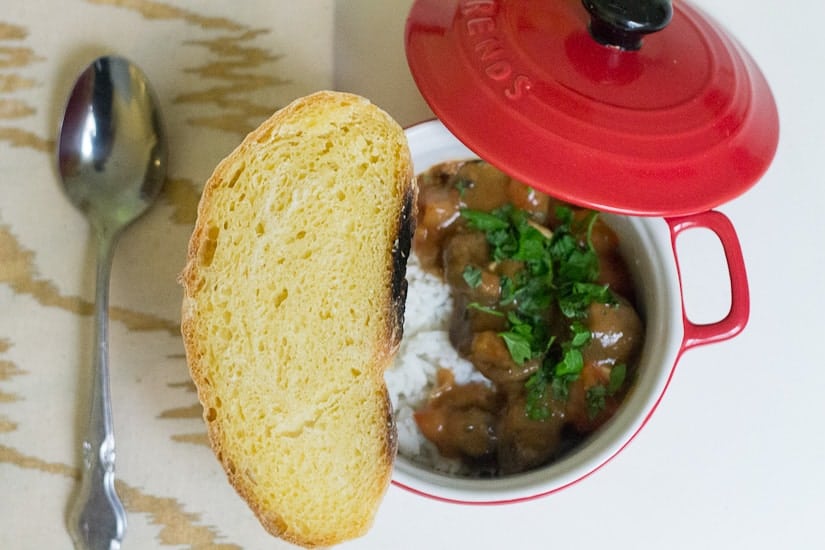 Recipe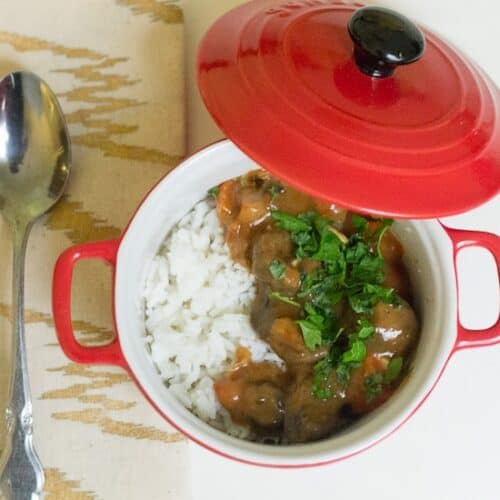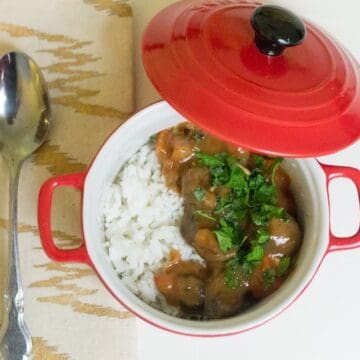 Hearty tomato mushroom stew, or what we (eventually) found in the woods
Swimming in a creamy and nutty sauce of tomatoes, red wine, and a vegan roux, this mushroom stew is a comforting, rich blend of fall flavours.
Ingredients
800

grams

mushrooms

mixed kinds

2

small onions

or one large one

2

garlic cloves

2

tablespoons

olive oil

5

tablespoons

vegan margarine

or butter, if that's your thing

5

tablespoons

of flour

try this with a gluten-free flour blend - as long as it's not sweet, it should work

2

red peppers

2 to

matoes

1 ½ - 2

cups

of veggie broth

¼

cup

red wine

1

tablespoon

sweet paprika

1

teaspoon

pepper

2

teaspoons

salt

or more, to taste - start with 2 and season more as desired

1

bay leaf

juice of half a lemon

a handful of parsley

rice

potatoes, or pasta, for serving
Instructions
Thoroughly clean mushrooms with a damp paper towel. Cut larger mushrooms into halves, and leave small ones whole.

Chop peppers and tomatoes into small pieces.

Cut an onion in half lengthwise, and then into strips widthwise.

Preheat a heavy bottomed pot or a dutch oven to medium heat. Add 2 tablespoons of olive oil and 1 tablespoon of vegan margarine, and stir with a wooden spoon to combine. When margarine is fully melted, add onions to pot. Saute on medium heat for five minutes.

Cut garlic roughly, leaving pieces that are big enough to be noticed. Add garlic to pot. Stir, lower heat to medium-low, and saute for another five, until onion changes colour and is no longer translucent. Remove onions and garlic from pot, and set aside.

On low heat, add 4 tablespoons of vegan margarine to pot. When margarine is fully melted and hot enough that a drop of flour will start to slowly bubble (but not smoke!), add 5 tablespoons of flour to the pot, whisking constantly with a whisk or a wooden spoon until a thick, rough paste forms. Continue cooking roux, whisking often, for about five minutes. The roux should bubble, thin out, and lose its raw smell. If you're in a hurry, you can proceed to the next stage and nothing will happen. But if you've got time, continue cooking the roux on low heat for another twenty minutes, until it changes its colour to golden - this will lend the stew more depth of flavour.

Add onions back to the pot. Add chopped mushrooms, peppers, one cup of broth, red wine and spices. Taste and correct flavours, keeping in mind you've still reserved the lemon.

Let stew cook and thicken for 10-15 minutes. While cooking, slowly add up to one more cup of veggie broth. Add lemon juice, taste again and correct flavours if needed.

Right before serving, chop parsley and sprinkle on top. Serve stew atop boiled potatoes, rice, or tubular pasta.
Tried this recipe?
Comment + Rate Below!
Connect on Instagram!
Find us @immigrantstable
P.S - This recipe was part of Lou Lou Girls Fabulous Party link exchange; Ladybug Blessing's Handmade Tuesdays; New Nostalgia's link up party; Hope Studios' Tutorial Tuesday; Funky Polkadot Giraffe's link-up party; Mandy's Recipe Box's Totally Talented Tuesdays!; Nap Time Creations' Create Link Inspire party; Memories by the Mile's Sharebox Tuesday; Inside BruCrew Life's Time to Sparkle; and Our Table for Seven's link-up.
Tried and loved this recipe? Please leave a 5-star review below! Your reviews mean a lot to me, so if you've got any questions, please let me know in a comment.