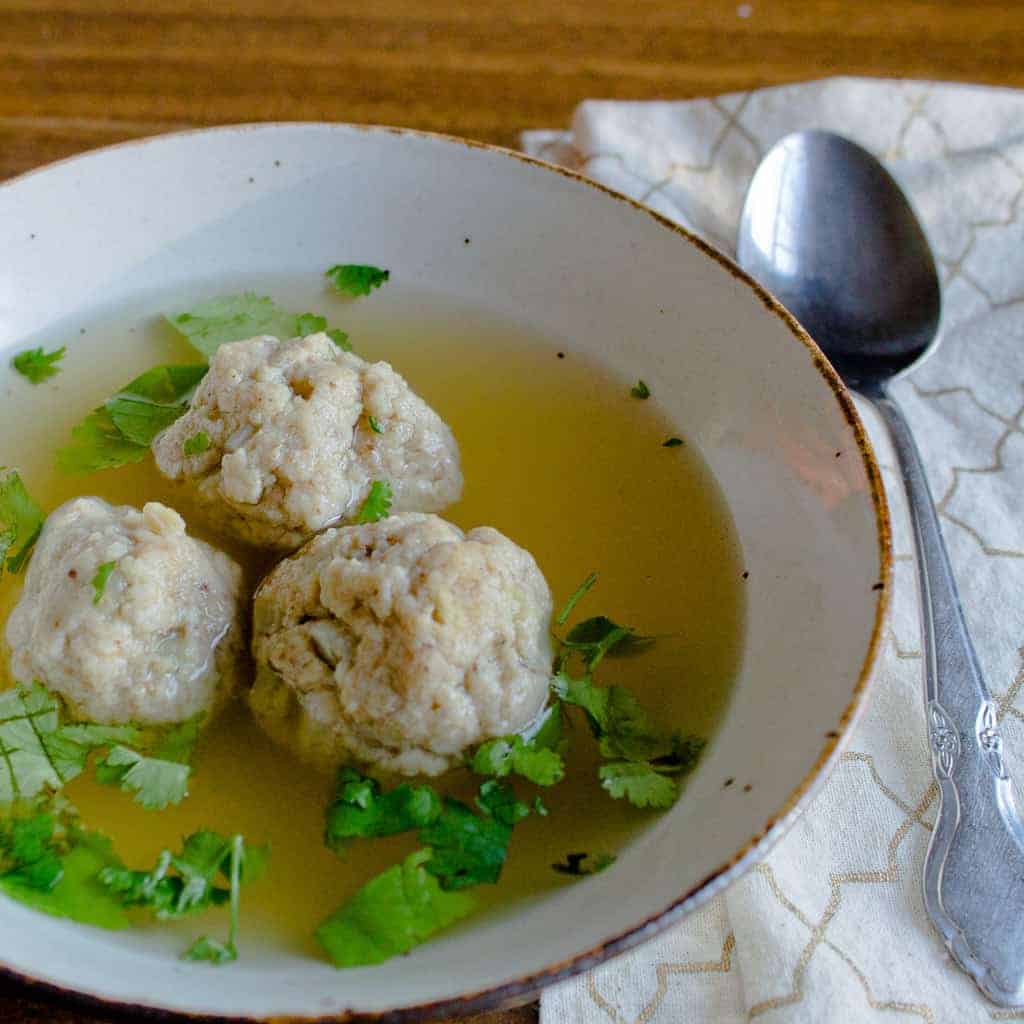 For my first Passover, I wore a new dress. My parents went and bought me and my sister matching outfits, frilly white dresses with black aprons and lace peeking out from under our skirts. We had our hair washed, our faces scrubbed, packed into a relative's car, and driven off to another city in the centre of the country. There we found a lush green garden, a house teeming with relatives we've never met and didn't even know existed, and a lot of candy. All night, our relatives strung together words in a singsong inflection, strange phrases that conveyed stories of Pyramids, blood and locusts, and Rabbis who didn't know how to ask questions. We understood very little, but experienced a lot. That night, a world of ceremony and tradition opened up to us, and we realized we weren't so isolated in the world.
Growing up in a small family can be difficult. It gets even harder when your parents work long hours away from home, and your sole company most of the time is books and the one boy in your class who speaks your language. We saw our cousins rarely due to an unfortunate family dispute. My sister and I barely got along, and as is, she was only three at the time. My grandmother and I also rarely saw eye-to-eye. So most of the time, I was by myself, lost in a reverie of my own making. My mother recalls crying as she would look outside, only to see me pacing the street outside our home, talking to a doll in gibberish that I thought resembled Hebrew. Though I wanted friends, I was far too shy to seek them out. And I had no common language with the ones who approached me. At the end, I was often alone.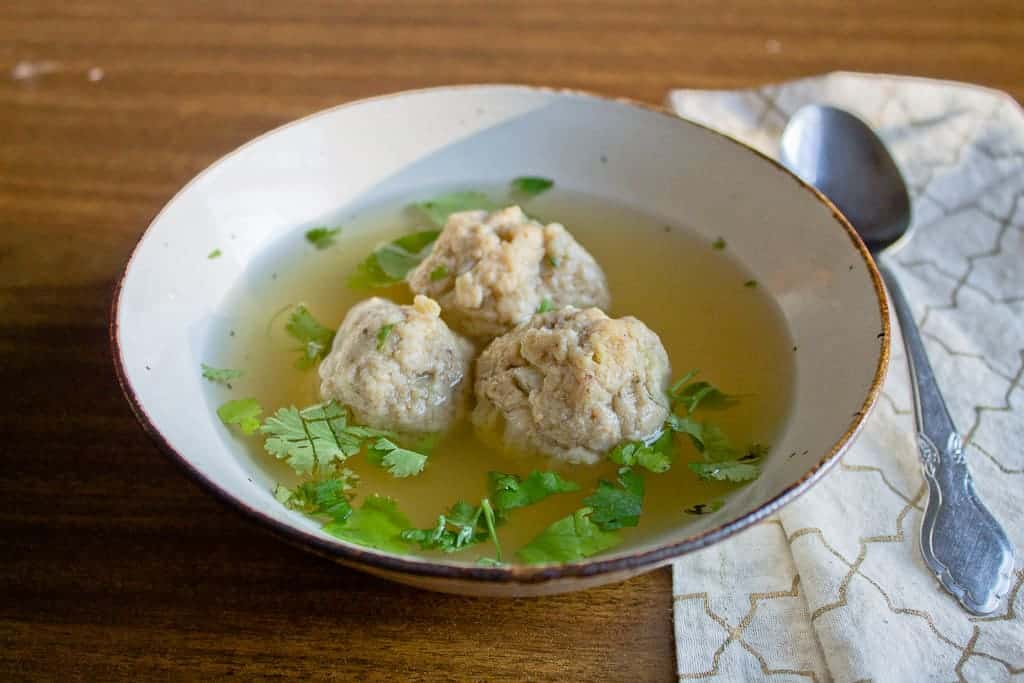 But as we stepped out of the car that bright spring day, making our way through a yard crowded with laughing children of all ages, I realized we weren't all alone after all. As we walked into a large home with a roof of red bricks, filled with the sound of classical music, I felt like people shared a language that was more than just words. As I was patted and hugged, squeezed and bribed with sweets, I felt that loneliness could be only temporary. And as I sat at a beautifully laden table and bit into my first kneidlach (matzo ball), I understood that it was easy to feel satiated by kindness.
From that day on, Passover has always been a celebration of renewal in my eyes. As the years went by and I moved countries, twice, it took on a special meaning. We began to discuss our own release from bondage to freedom, and the different forms that freedom could take. Some years, my Seder nights were big and grandiose like the first; other years, they were small and a bit melancholy. But it never stopped feeling special to me. And a lot of that specialness has to do with the flavour of kneidlach.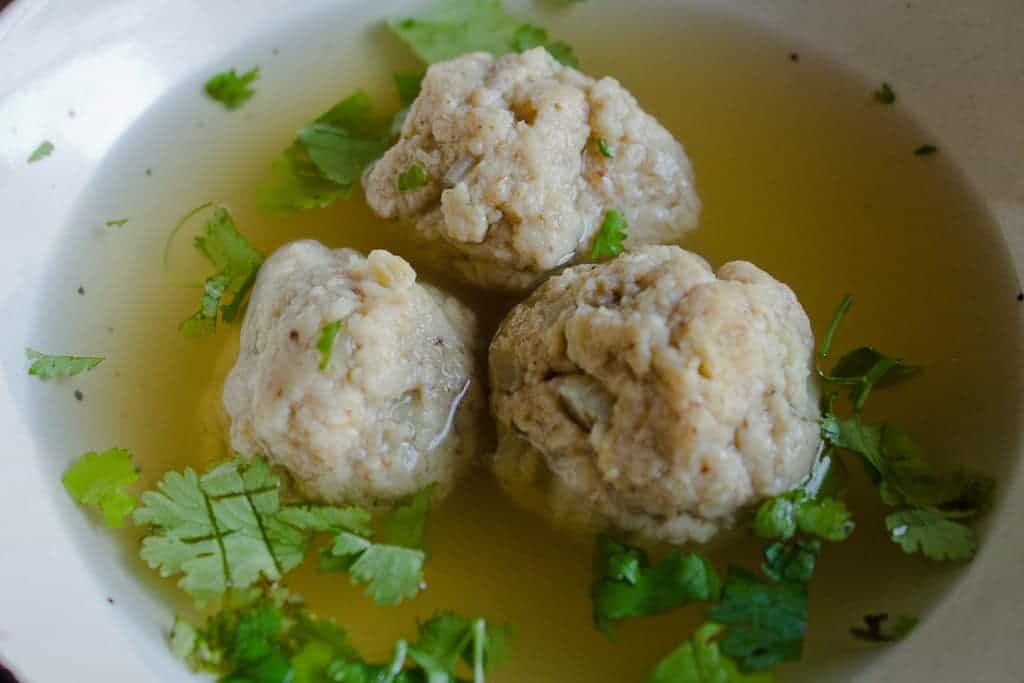 Your first kneidlach is an experience you won't soon forget. Floating in a watery broth, these balls look like unassuming masses. Their colour a greyish-yellow, they are reminiscent of meat, and it's hard to ascertain exactly what's in just by looking. With the first poke of the spoon, you find out that they are dense, and resist slightly towards any attempt to cut them in half. But once your spoon breaks through the ball's outer shell, a slew of soup pours in, and in it floats a little part of that strange sphere. A faint smell of onions emanates from the bowl. As you carefully bring that spoon to your mouth, you can't help but prepare for some unpleasantness; the kneidlach's colour and unappealing shape suggest nothing else. But when you bite in, your palette is transformed. The kneidlach is soft and pillowy, faintly eggy. The onions lend it a distinctly Jewish scent, reminiscent of chicken soup and soggy noodles. The broth is simple and comforting, an afterthought that fills your mouth with warmth. You quickly reach out for more, surprised that so much flavour can be locked inside something so simple.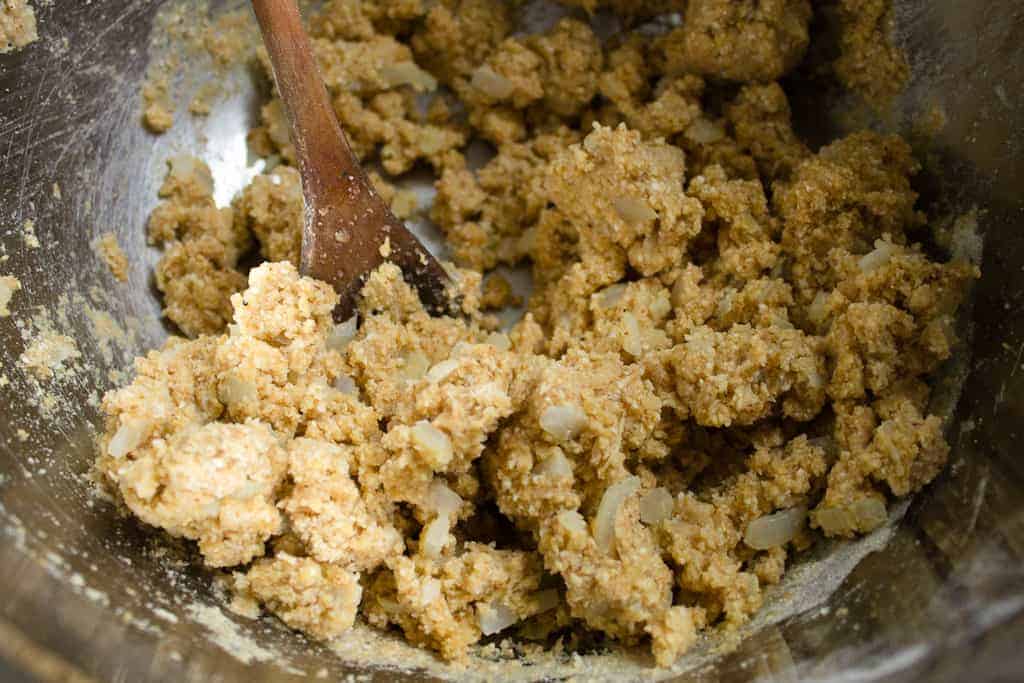 Though the Passover table offers many treats, the kneidlach remains my favourite one. It reminds me of the surprise I felt when I walked into the doors of my great-aunt's home all those years ago. When I was transformed from a homely girl who expected another evening with her small family, to a welcome guest who is to be lavished by gifts and attention. In that kneidlach are my childhood desires to be loved and accepted. In its flavour is the joy I felt when life turned out to be more than it seemed.
Whether you're Jewish or not, I urge you to give this simple treat a try. Perhaps it will help you be transported as well. And even if it doesn't - have a happy Passover.
Tried and loved this recipe? Please leave a 5-star review below! Your reviews mean a lot to me, so if you've got any questions, please let me know in a comment.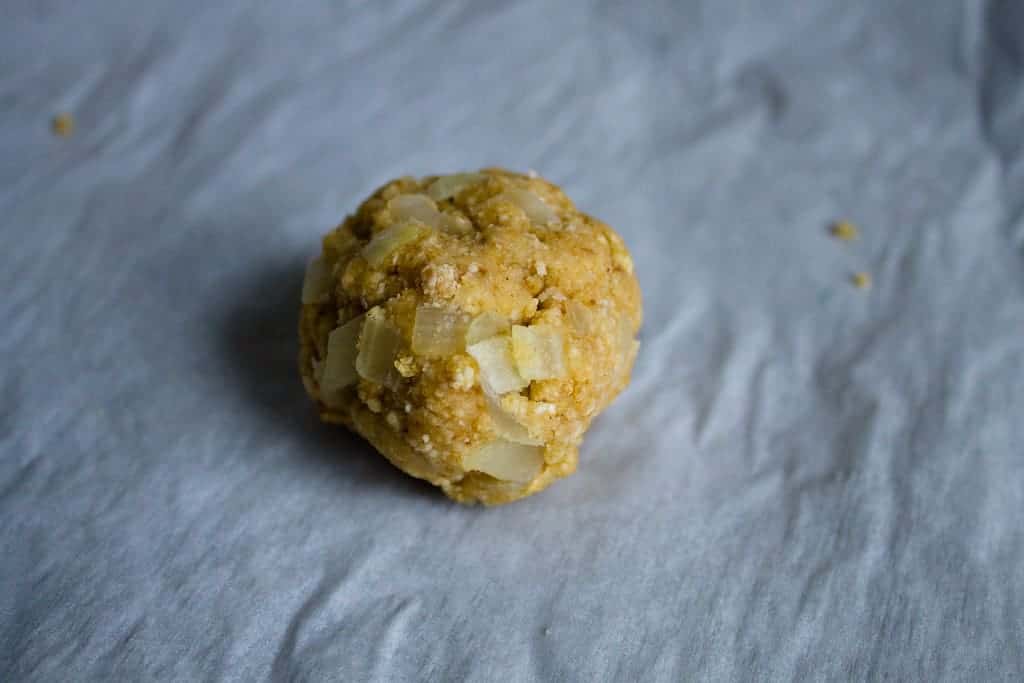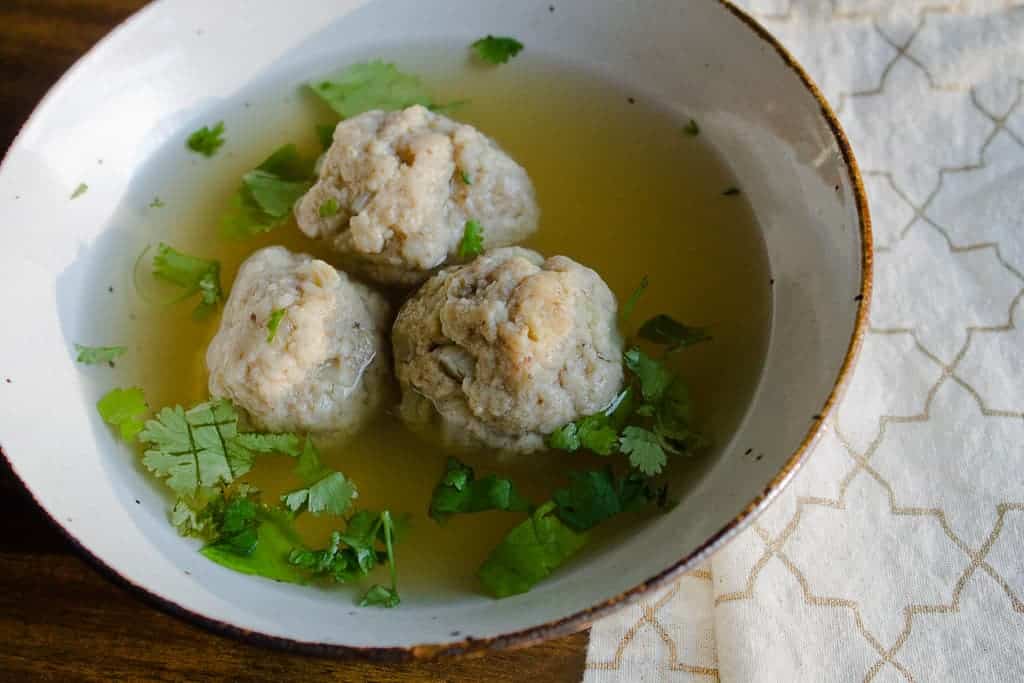 Recipe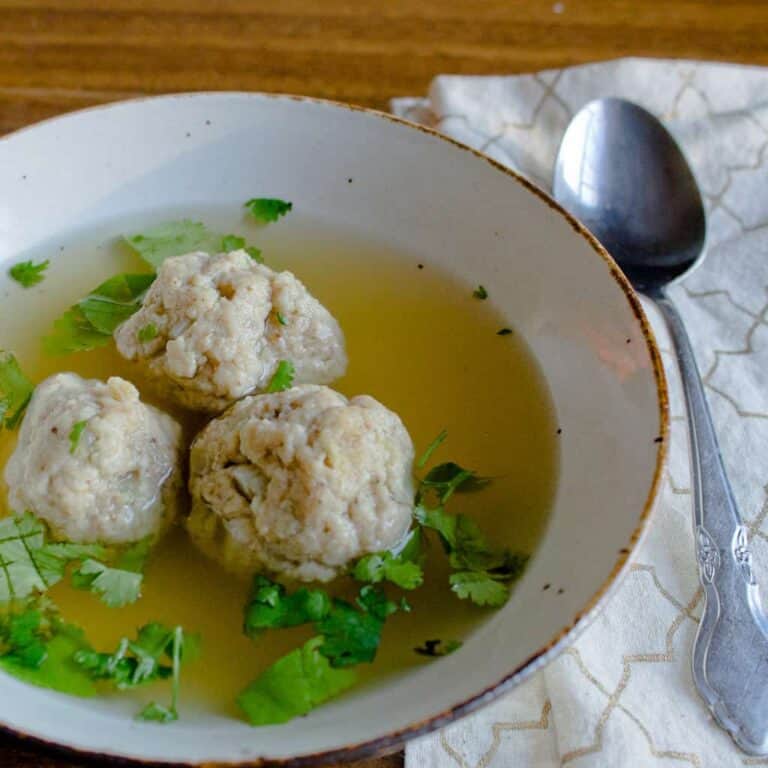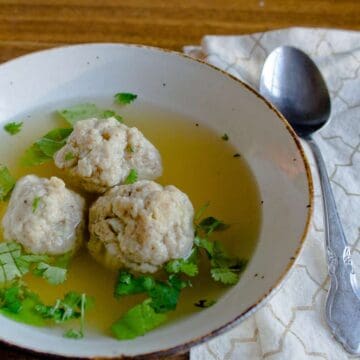 Kneidlach (matzah balls)
The kneidlach is soft and pillowy, faintly eggy. The onions lend it a distinctly Jewish scent, reminiscent of chicken soup and soggy noodles. It is a surprising morsel, full of texture and flavour. Just remember that they're quite fatty, and don't overeat.
Ingredients
1

onion

3

Tbs

oil

1.5

cups

of matzah flour

matzo meal

3

eggs

1-2

tps salt

1

cup

of boiling water

Portions of your favourite simple stock

vegetables or chicken stock is best
Instructions
Dice onion finely. Bring a pan to medium-high heat, add oil, and fry the onion pieces until they are translucent (do not let it brown). Take off heat and let them cool slightly.

Whisk the eggs, until the yolks and whites are well combined. I believe that the more you whisk, the fluffier will your kneidlach be (this is probably not true, but do whisk the eggs a bit). Fold the eggs into the matzo meal. Add the onions and fold everything together. Add salt and fold.

Boil a cup of water. Then slowly add water to kneidlach. Start by adding ¼ of a cup and mixing to combine. If mixture is still dry, add another ¼ cup. Mixture should be sticky at this point, enough to form it into balls of similar size to meatballs. Let mixture rest for 30 minutes. Test stickiness level again, and if it forms into balls that stay together, then proceed.

Bring a large pot of salted water to a boil. With clean hands or with two spoons, form the kneidlach mixture into meatball-sized balls, and drop them one by one into the boiling water. Let kneidlach cook on medium-high heat for 10 minutes, until water is boiling again and the kneidlach rise to the top (do not remove them as soon as they float to the top, but give them some time to fluff up). Remove them into a large container or bowl with a slotted spoon.

When ready to eat, add two or three kneidlach balls to each bowl of soup. Garnish with cilantro or parsley, and dig in.
Tried this recipe?
Comment + Rate Below!
Connect on Instagram!
Find us @immigrantstable