The pastoral view of Southern Ontario in the fall. Mooing cows in the distance. The smell of freshly turned earth after the rain. The taste of a fresh, just picked and washed crisp English cucumber. These were the sights, sounds, tastes and smells I experienced on the Ontario Farm & Food Care food tour last week, and they made enough memories to last a lifetime.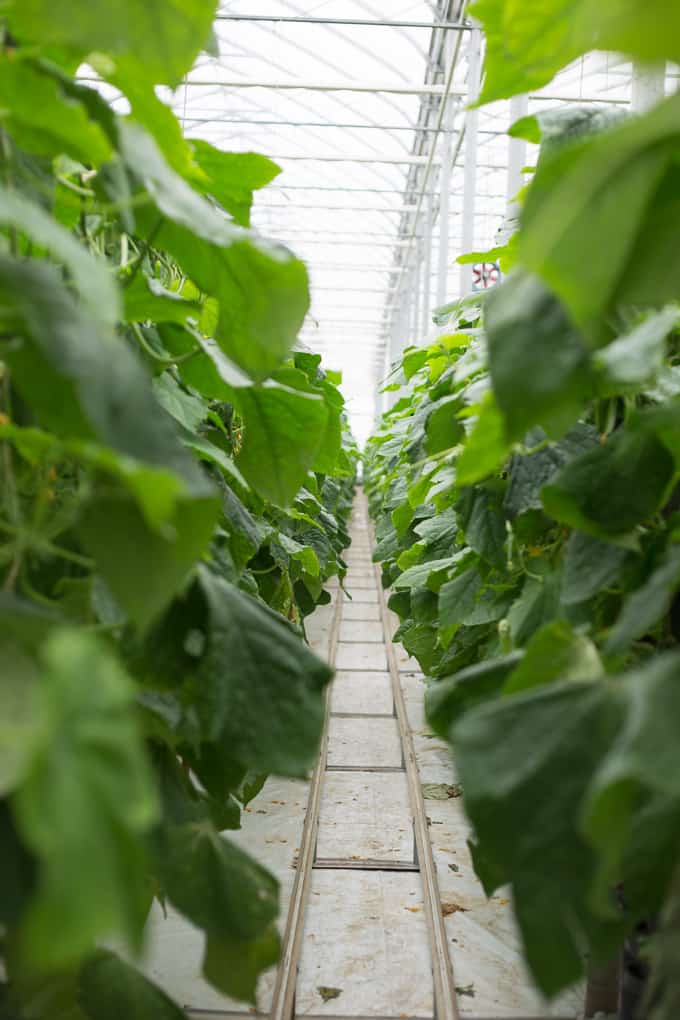 Our Ontario Farm & Food Care food tour started on a rainy Friday in late October, when we listened to dairy and crop farmer Amy Matheson talk about her own journey away from the family farm, and right back to it. Matheson spoke passionately about her family's experience raising dairy cows, their choice to stick to traditional (non-organic) dairy production, and her dreams of one day opening a cheese-making wing on their farm. She revealed to us that there are no added growth hormones allowed in Canadian dairy, and addressed some of the prevalent beliefs around dairy farming, milk dumping, and organic dairy. We all came out of it having learned something new, and been inspired by a farmer who is truly dedicated to their craft and family business.
After Matheson's talk, we were ready to explore the Ontario vegetable growing industry. At Beverly Greenhouses, we were welcomed by the lovely Jan and Dale VanderHout, who were all too happy to tell us about how their family business bloomed into a large cucumber greenhouse, processing and production plant. We met with some of the farm's Mexican workers, and I was assured to learn about the farm's high labour standards and significant returning workers' rate. Dale, who is truly addicted to figuring out new natural pesticide-avoidance techniques, regaled us with stories about healthy bugs and cucumber growing techniques... Suffice to say I will never look at a simple greenhouse cucumber the same way again.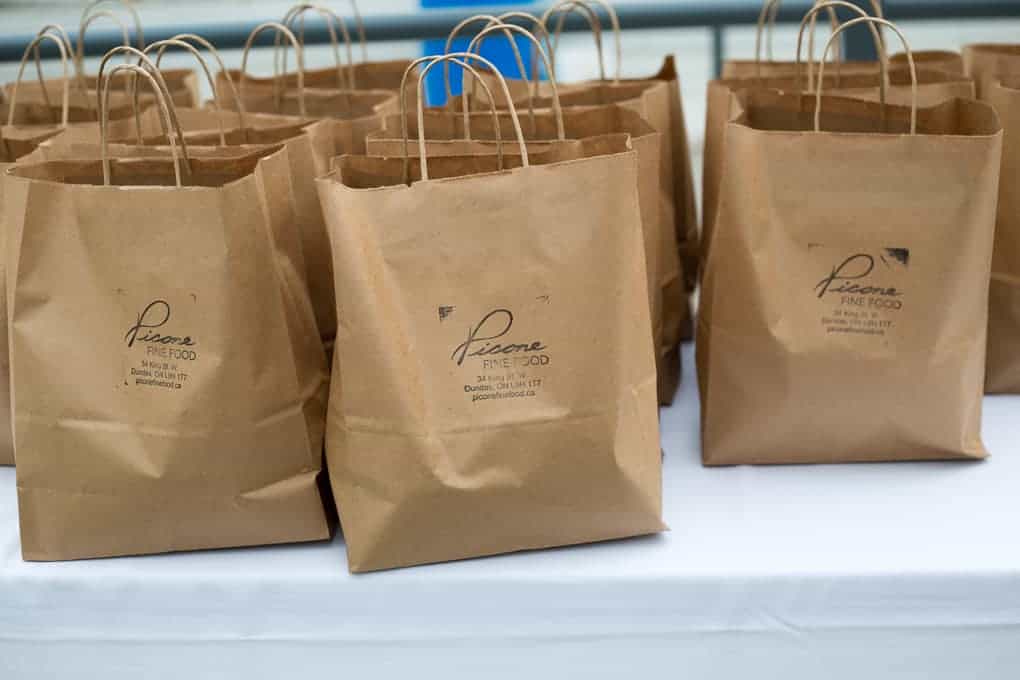 Then it was onto every food blogger's favourite part... Lunch. Catered by Picone Fine Food and eaten in a stark white part of the Greenhouses complex, the large entree-sized salad of local lentils, squash, pickled onions, kale, pears and almonds was an explosion of bright flavours, and I couldn't stop myself from eating the whole bowl. The accompanying fruit crumble and GF vegan roasted vegetable sandwiches were also excellent. All in all, this was definitely a meal fit for food bloggers!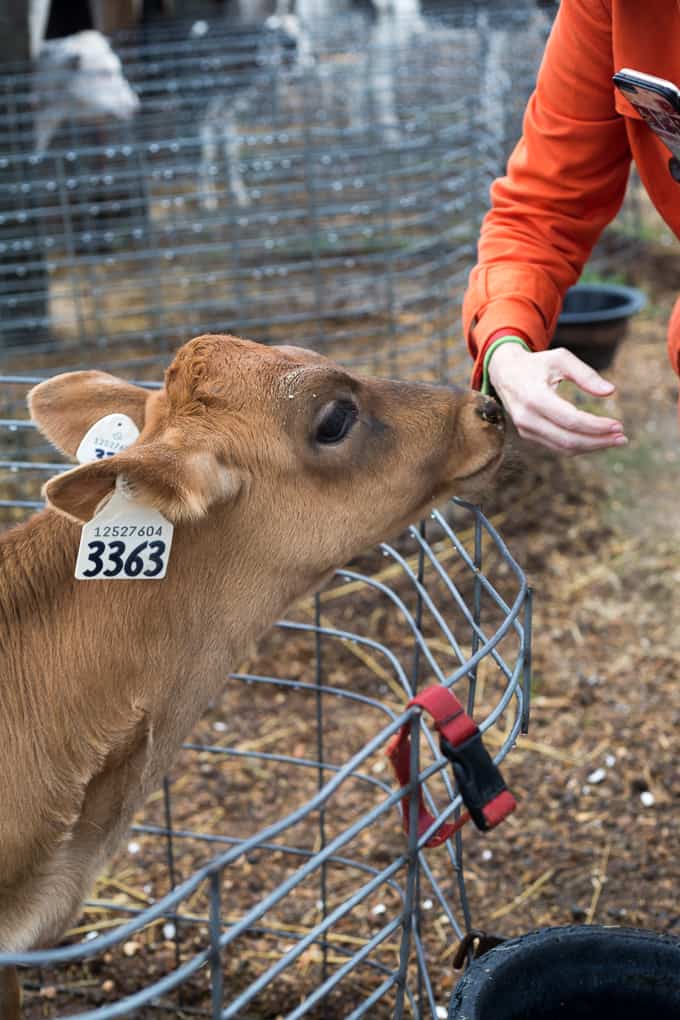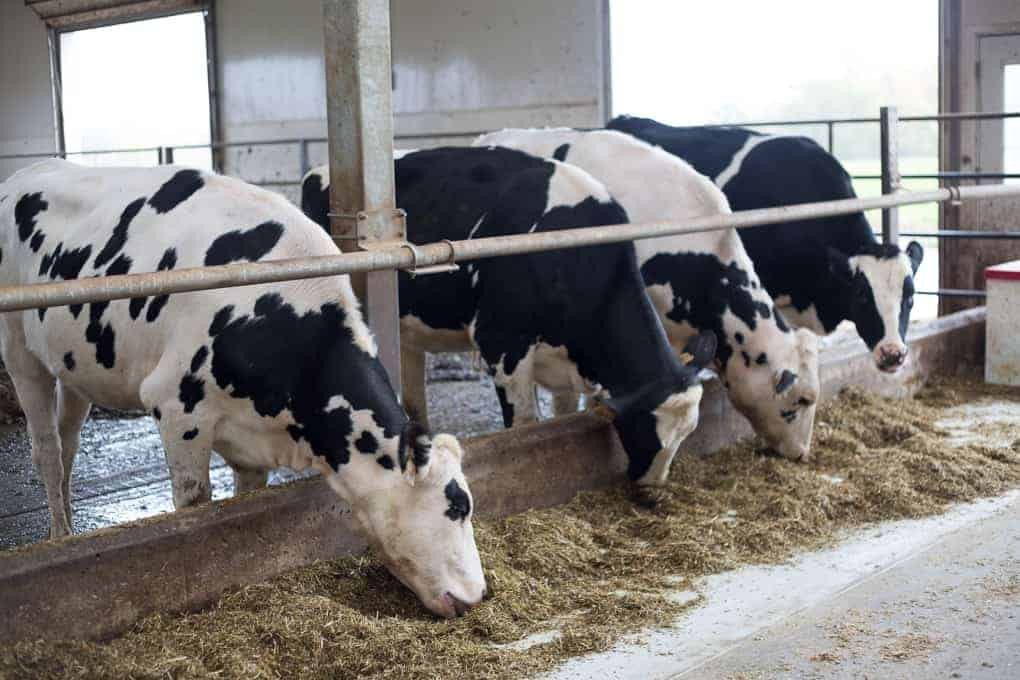 Satiated and rested, we continued on our way to the Summitholm Holsteins dairy farm. The farm was founded by the parents of the current owners, Carl and Dave Loewith, who came to Canada as refugees from Czechoslovakia amidst the world wars. The couple initially took out a loan to buy 15 cows and start the farm; now, Summitholm Holsteins is home to more 800 cows, half of them of milking age, with an average lifespan that is twice as long as the industry average.
After spending some patting cows and playing with a few calves, our Ontario Farm & Food Care food tour came to an end. I admit that as a long-standing vegetarian, there were moments on the tour that I felt taken out of my comfort zone and forced to confront some uncomfortable realities. Not everything in dairy farming is rosy, and I had my own feelings about migrant labourers (though here I fully admit I learned many things about the Canadian migrant worker system that helped set me at ease). But the opportunity to speak to real farmers, people who are passionate about their work and who truly dedicate their entire lives to it, regardless of idealism or modern fads, was refreshing. There were moments of insight, revelation, and genuine wonder.There were moments of learning, and of pure awe.
I believe that no matter what our stance on organic farming or dairy farming was beforehand, we all learned a few new things from this experience - and after all, that's all one can really ask for in life.
I participated in the Ontario Farm & Food Care food tour as part of Food Bloggers of Canada FBC2016. I received no monetary compensation in exchange for this post, and as always, all opinions expressed here are my own; you can always expect me to be honest with you guys!
Tried and loved this recipe? Please leave a 5-star review below! Your reviews mean a lot to me, so if you've got any questions, please let me know in a comment.