Discovering the world through food has never been easier. This is our International Foodie Holiday Gift Guide, for those looking to give their loved ones the gifts of international food.
Please note that in some cases, I received product to try when compiling this gift guide. However, you can always count on me to only work with brands I truly love.
If you are in need of additional Holiday Gifts for every budget, we've got you covered.
Whether you are giving gifts in person to your favourite international gourmet foodies, or sending them through snail mail all around the world, we are all in need of some good, uplifting gift ideas. Especially this year, when our hopes for exploring the world are down to eating our way through the globe, or devouring travel guides.
And what if those gifts are culled from international cuisines from all around the world, thus helping you explore the world through food? Even better!
Whether you are looking for the sweetest maple syrup, a fragrant Middle Eastern spice, good dark Russian tea, Argentinian alfajores, Colombian sweets or a coffee maker for black and silky Italian coffee, we've got ideas to suit every taste and budget.
We will be updating this guide regularly until mid-December, so keep checking back for more unique gift ideas for the international gourmet foodie!
Tools of the Trade: Our favourite Appliances and Tools for Cooking International Cuisine
To start the morning right, meet our favourite Italian coffee maker brand, Bialetti. After all, 85% of our readers start their day with a cup of good, old Italian coffee (I know this on the basis of a very scientific survey I did on Instagram that one time). The Bialetti classic Moka Express StoveTop Coffee Maker, also known as a macchinetta, is small, portable and sleek, and makes enough for 3 espresso servings, or one American-style cup. This is perfect for that international foodie on your list who wants the occasional coffee, but is not willing to invest in a big bulky machine.
If you're looking for a fancier, state-of-the-art espresso maker that is still relatively affordable, I have personally loved this Breville machine.
Related Recipe: Our amazing Cardamom Rose Pink Latte.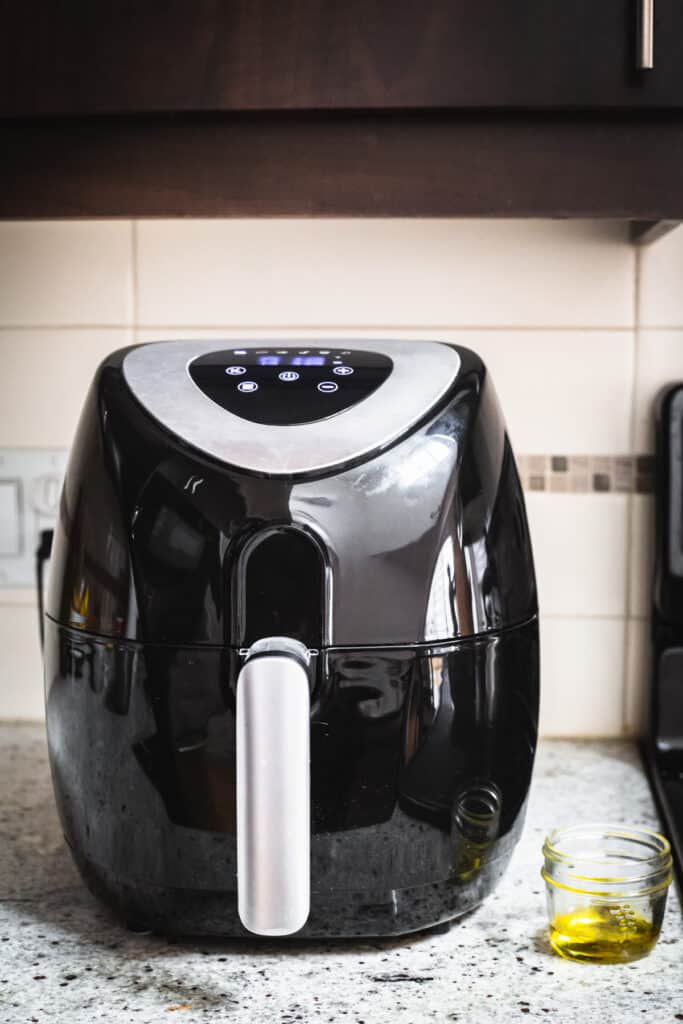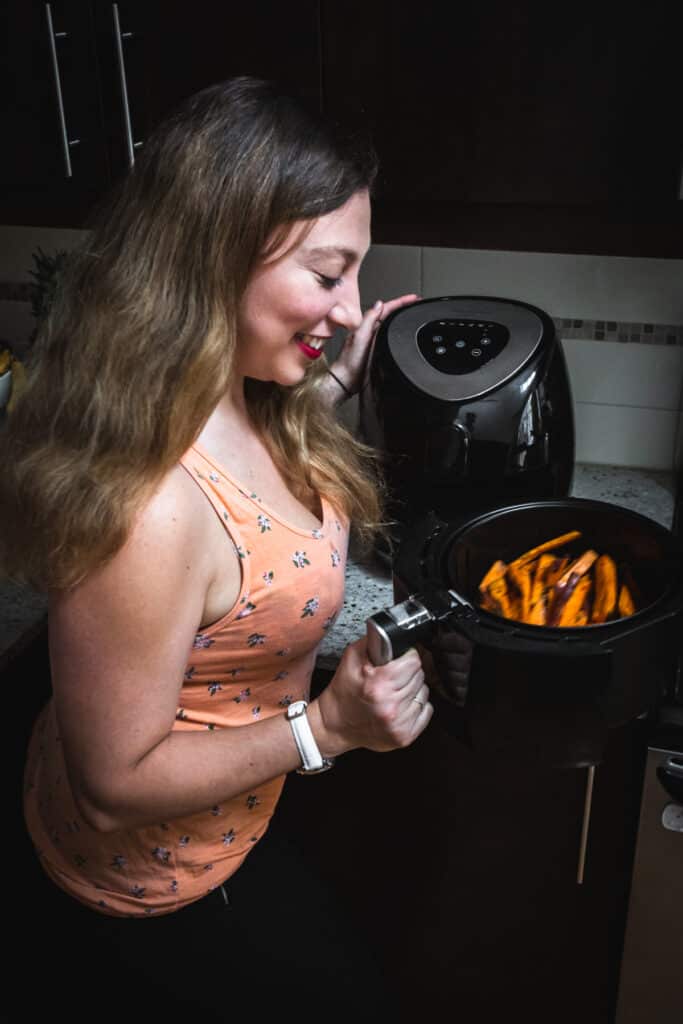 True story: I have recently become addicted to the all-American art of air frying. The ease with which I can get previously forbidden, and now made-healthy fried treats onto my table is truly the stuff of dreams. I have tried two brands of air fryers, and though they were fairly similar, my preference lies with this Professional Series Air Fryer by Continental Electric. It has a locking mechanism that prevents the frying basket from flying out when I am shaking its contents to ensure perfectly even frying distribution, a retractable electrical cord that doesn't tangle with my other appliances, and it cleans easily (hallelujah). The model I use at home is the Professional Series one, but the Continental Brand model has a more affordable price point.
I was generally impressed with the quality of the professional line of Continental Electric appliances. I also have my eye set on this pizza oven.
Related Recipe: Circassian fried cheese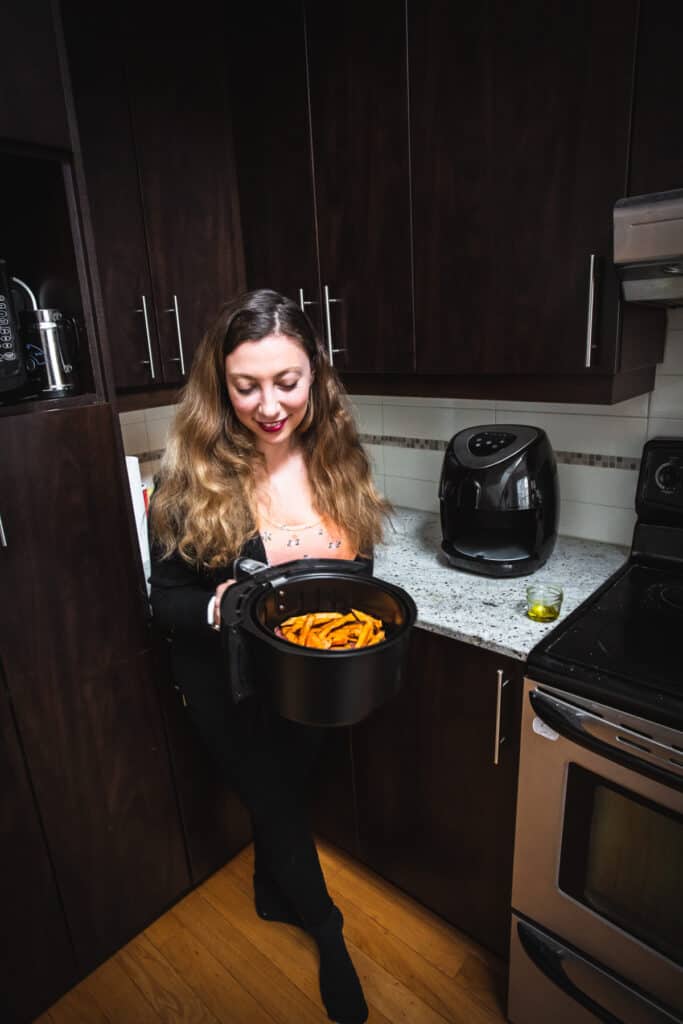 A good knife is the start of every great recipe, as any chef worth his or her salt knows. Japanese Santoku knives are, in my experience, much easier for smaller hands to grasp and use efficiently. Plus, I just love the way they look! I have this Global Santoku knife at home, but I have long been dreaming about owning a Japanese hand-crafted Shun knife. This year, I just may pull the trigger and get myself one. You can even get it engraved for an extra $20!
If you're looking for a more affordable Japanese Santoku knife for a budding international chef, this knife looks interesting.
Related Recipe: This knife-testing Delicata squash salad.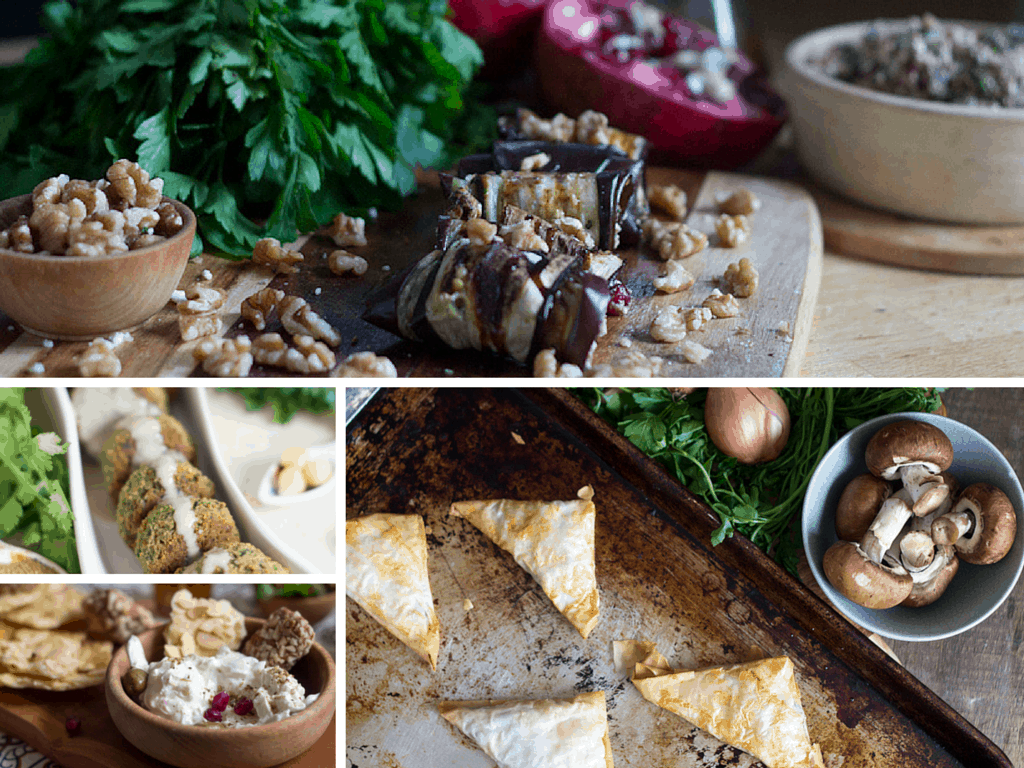 Though the holidays are going to look mighty different this year, it doesn't mean they shouldn't be special. My Middle Eastern Small Plates Cookbook is filled with 11 mouthwatering, easy and fun vegetarian recipes that make intimate entertaining a breeze - no matter how many people are going to be sitting at your table.
From now until Nov. 30, the Middle Eastern Small Plates cookbook is going to be 50% discounted - for a special price of $4.99!
I love my Russian samovar. I'll be the first to admit that it's definitely a luxurious, pampering gift and not a kitchen-must-have! But it's the best way I know how to feel like you're traveling to an exotic location without leaving the comforts of your own kitchen - and wouldn't you like to give that experience to your favourite international foodie? Or a nostalgic Russian immigrant? This traditional khohloma-style painted samovar is the same one I have, and it's about as real as it gets.
To complete the Russian tea ceremony experience, you need these metal cup holders. And this loose leaf tea, the one I serve at my Maslenitsas.
Taste the World: The Best Gourmet Ingredients from Immigrant Cultures
Fish Sauce is an acquired taste - but it's one we can't get enough of. If you're hesitant about fish sauce, then this is the taste of Vietnam you've been waiting for, thanks to the technique of barrel aging - which mellows out the fishiness and heightens the umami factor. In this incredible fish sauce, American company BLiS collaborated with Red Boat Fish Sauce to barrel age their premium fish sauce for more than 7 months in bourbon barrels. The original Vietnamese fish sauce is made only from anchovies from the coast of Vietnam and sea salt, so you know there's nothing extraneous here.
If you're looking for a fish sauce from another Asian coast, then this Japanese fish sauce may be for you.
Related recipe: Vegetarian Paleo Bibimbap.
You didn't think we'd forget our home and native land, Canada, eh? This incredible maple syrup is our pick from the country of back bacon, mounties and... well, maple syrup. Harvested from purely Canadian maple trees in Waterloo, Ontario, this touristy-looking maple syrup is actually our favourite for drizzling on pancakes, cheese syrniki, and sweet potatoes.
If you're looking to bring the authentic smell of Canadian maple into a food lover's home, then this candle is our preferred trick.
Related Recipe: Maple-sweetened Russian buckwheat pancakes.
True fact: Za'atar is the one spice blend I reach to over and over again. So if I were looking for a lovely starter gift to introduce an international foodie to Israeli cuisine, za'atar would be my drug spice of choice. Pair it with an extra nice Israeli olive oil for a full package.
If you're looking for an incredible Israeli subscription box, the Matana Box is our favourite.
Related Recipe: Sprinkle zaatar on my Lavosh crackers.
If there's one thing the French know, it's sweets (and cheese, but that's harder to ship fresh). For that reason, we recommend that you bring in a taste of decadent French chocolate with this praline gift box from La Maison du Chocolat, handmade in France under the direction of pastry chef and chocolatier Nicolas Cloiseau. The flavours range from caramelized almond to grated coconut or gianduja spread - so there's plenty to choose from for the gourmet chocolate aficionado.
If you're looking for a more affordable taste of luxe chocolate house La Maison du Chocolat, this seasonal holiday treats box has a lower price tag.
Related recipe: Chocolate hazelnut bars.
A Chef's Coat: The Aprons, Clothes and Belts that International Foodies Love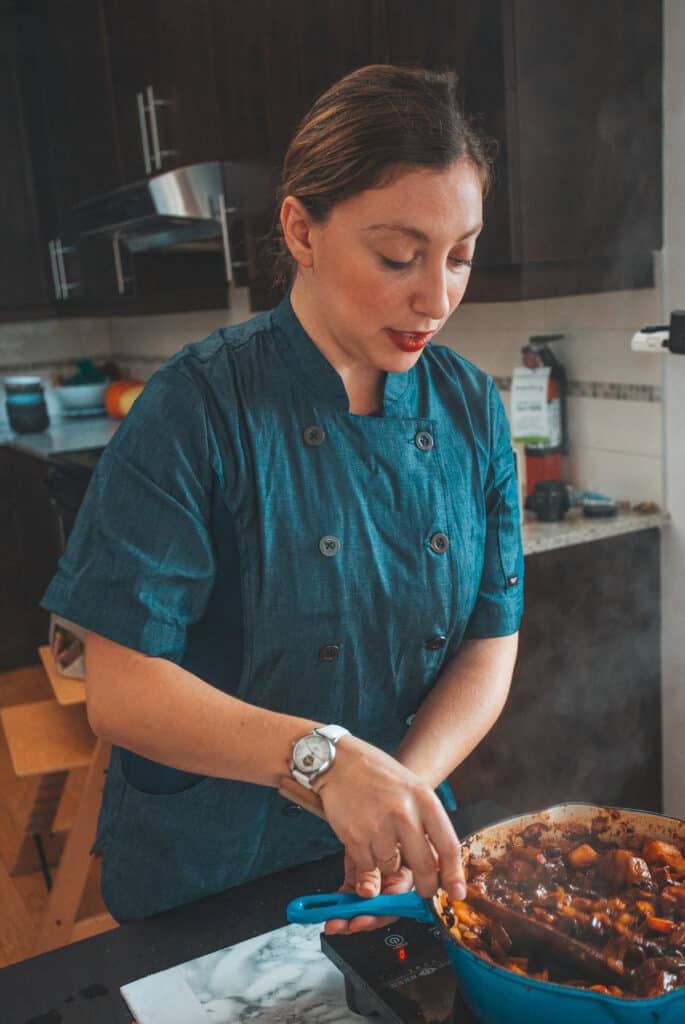 I have gone through many white shirts before I realized: a good cook needs an apron. And then I went through many burns and spills that went through my apron before I realized another truth rarely acknowledged: a professional chef needs a chef's coat. This short sleeved doubled breasted chef coat covers up the areas that need protection, while still staying breathable using some strategically placed mesh panels. And have we mentioned it's in chambray? We're a sucker for chambray. So much easier to wash than white chef linens!
If you're looking for a more affordable chef's coat, there are many more on the Chef Uniforms site.
ATIT readers get a discounted $5 Flat Rate shipping on all their orders from Chef Uniforms. Just use the code CHCYBER from now until Dec 2, 2020.
If instead you're on the market for a utility apron for your favourite internationally inspired foodie, then the newly designed Five-Two Apron is just the right fit for you. It's super customizable, with an adjustable design so you can "fold it, tuck it, wrap it, and wear it however you please." We like it in beautiful, sunburnt paprika.
If you're looking for a more affordable apron, then we also like this white cafe apron.
Linens and Things: Tableware, Serving Utensils and International Artisanal Plates that Make Eating Beautiful
Cooking in a tagine is a unique experience in and of itself. Your food takes on the flavour of the clay pot, attaining a richness and earthiness that is hard to get through other dishes. But when you're cooking in this beautiful, hand-made and hand-painted Moroccan Kamsah tagine, that's a whole new game altogether. It's hard to image a more beautiful cooking and serving vessel.
If you're looking for a more luxe tagine, then Emile Henry makes a beautiful, red tagine that has captured our hearts.
Related Recipe: Orange vegetable tagine.
Most Latin cuisine makes hefty use of the mortar and pestle - but its usefulness is not limited to South and Central American cuisine. I use my traditional Mexican Mortar and Pestle in traditional Colombian Aji and Pico de Gallo - but also in making Thai curry, for grinding dukkah, mincing cilantro for winter storage, and blending garlic and cumin for my guacamole. Once you have this authentic molcajete, you'll forget you ever used a blender.
If you're looking to expand your loved one's mortar and pestle collection, check out this Thai mortar and pestle, or this Colombian mortar and pestle.
Related Recipe: For more Mexican food inspiration, check out my Middle Eastern take on Grilled Corn.
Tried and loved this recipe? Please leave a 5-star review below! Your reviews mean a lot to me, so if you've got any questions, please let me know in a comment.