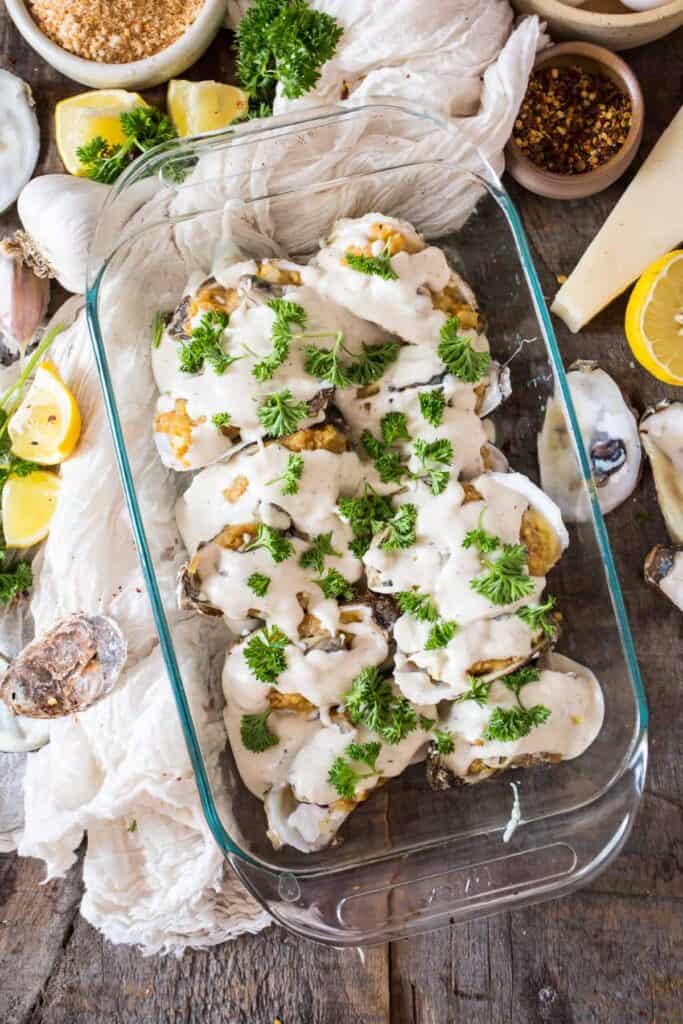 A cheesy, creamy, perfectly indulgent brunch oyster bake, made gluten-free. The best way to kick-off a dreamy Sunday morning!
This post contains affiliate links.
Weekend mornings used to be lazy around here. I would wake up late (for me, at least), give a mighty stretch, pull F a bit closer. We would read design magazines on our tablet, debating the merits of this kitchen style versus that wall colour. Classical music played in the background.
After about an hour in bed, I would crawl out, open a random cookbook and decide which brunch I wanted to make for us that day. Syrniki, oladushki, dill zucchini fritters or savoury French toast - anything was good to go as long as it struck my creative fancy that morning.
And if we had the ingredients for a mimosa in the fridge? Well, that would be a downright brunch party.
The evolution of a recipe
It was on one of those weekend morning that we first made this brunch oyster bake. Scrolling through Matt Dean Pettit's The Great Shellfish Cookbook, I wanted something comforting, cheesy, indulgent. As it was summer, oysters beckoned. (Check out my review of this great cookbook here).
Cutely titled 'Wakey Wakey Oysters Bakey', this brunch oyster bake was everything we craved. First, oysters are cleaned and opened, revealing their salty, quivering bellies (we buy our oysters from Lufa Farms, a Montreal-based supplier who works exclusively with high quality local producers and companies).
Then they are topped with a cheesy, garlicky mixture of Parmesan, (gluten-free) bread crumbs and savoury seasoning.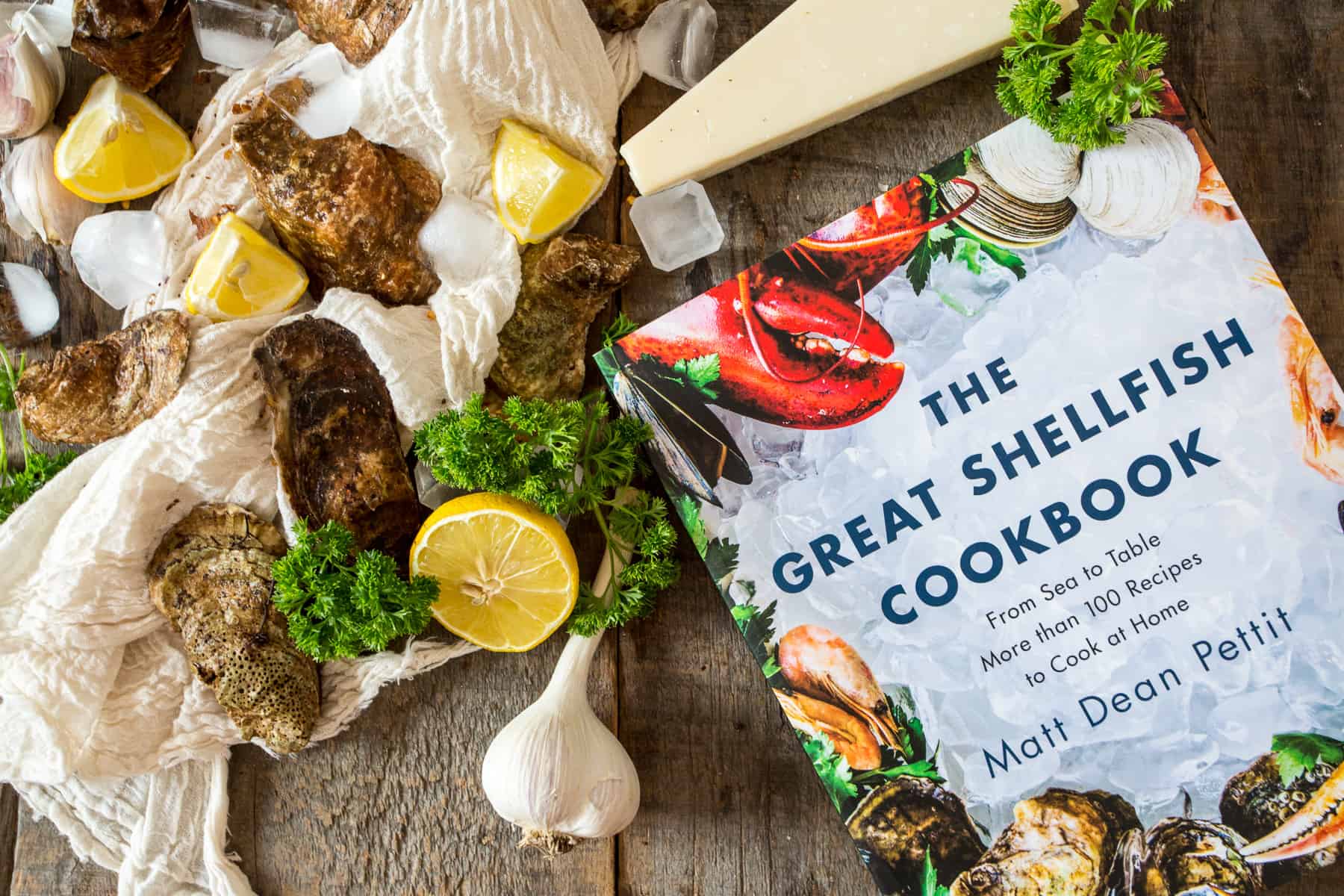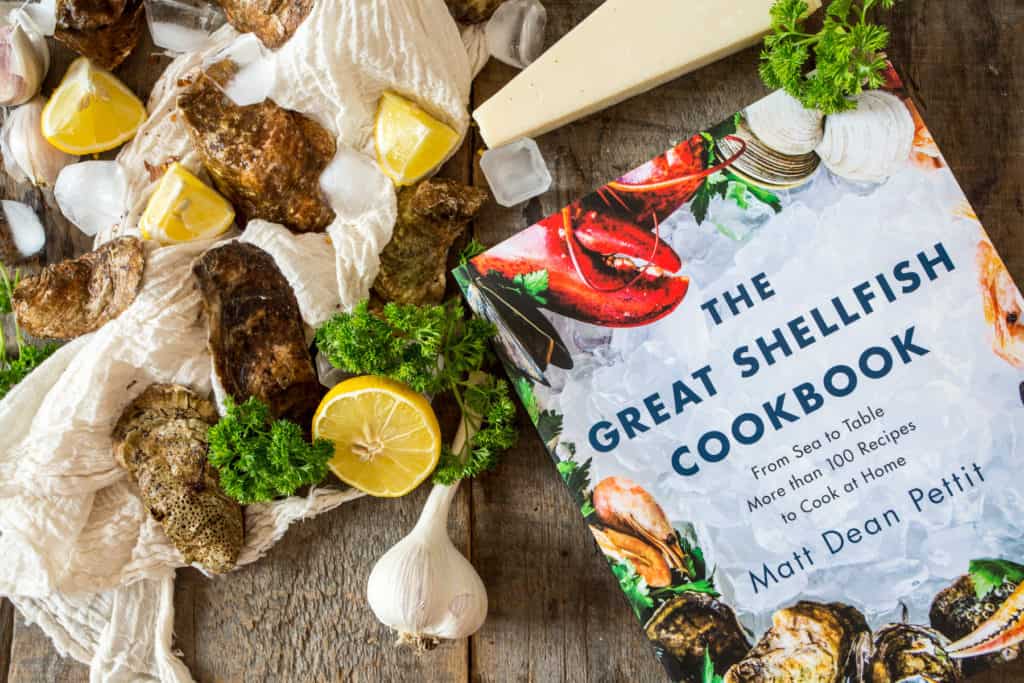 After a short broil in the oven, the oysters come out like soldiers on parade, strutting their best selves and filling the house with a divine scent. The brunch oyster bake is completed with a generous drizzle of (gluten-free) Mornay sauce - a concoction so delicious, we continued spooning it on toast and eggs for days. Luckily, we made extras.
The resulting brunch oyster bake is a meal worthy of a party. We initially made it for my sister, who never thought she liked oysters very much... until tasting these. It was salty and creamy and just about perfect - and I don't use that word lightly.
This was the brunch I would dream about for months, gathering up the ingredients each time the mood struck. And the mood struck more often than I care to admit.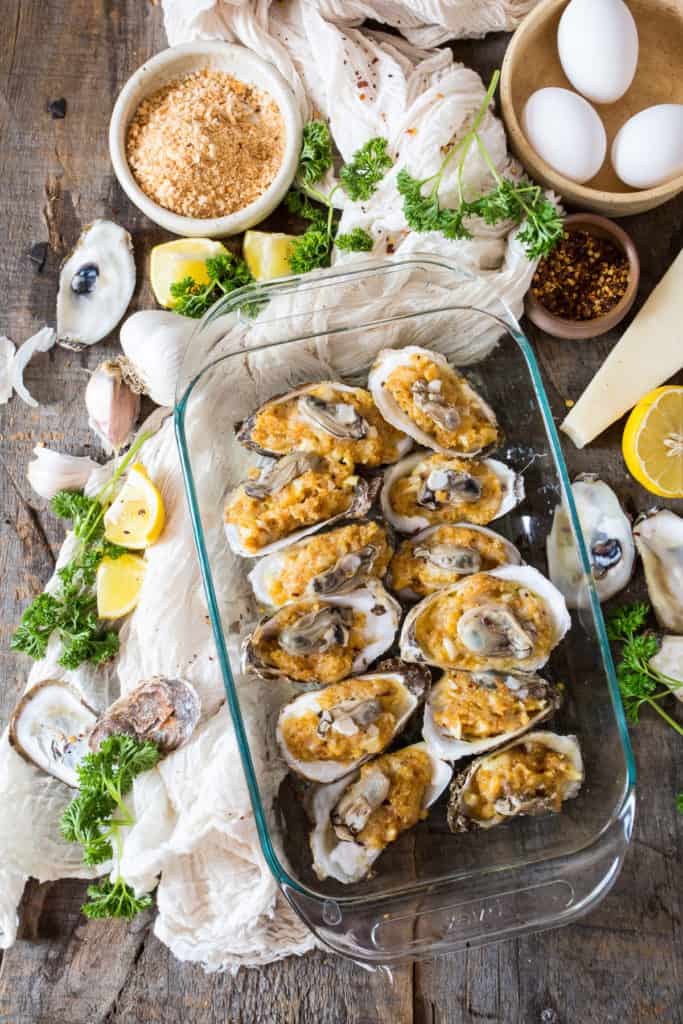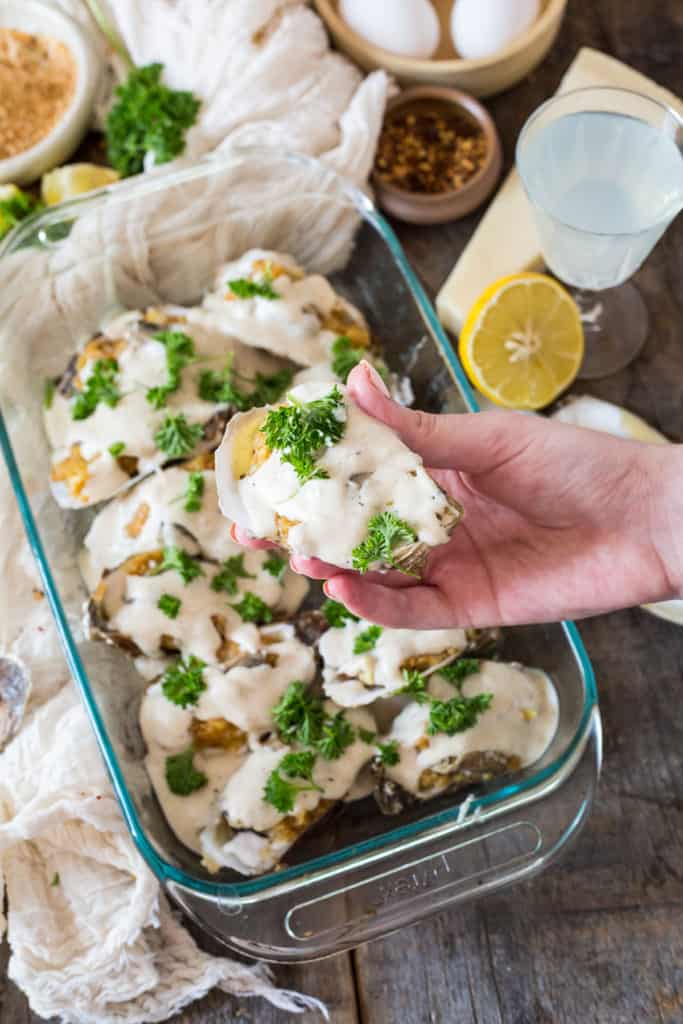 How brunches change
Since Leo came into the picture, however, all that changed. We wake up whenever he does, and 'late' has changed its definition to 6:30am. Instead of a mighty stretch, I scoop him in my arms and give a mighty squeeze, pulling Leo a bit closer to my breast.
We read design magazines while Leo eats, hiding the glare of the tablet away from his curious gaze. We debate the merits of that nursery style versus that spill-proof couch upholstery. Russian children's songs play in the background.
After about 30 minutes in bed, Leo crawls out, exploring random corners of our house. F chases after him while I make my way, bleary eyed, to the kitchen. I haphazardly arrange Leo's breakfast - cucumbers cut into spears, raspberries, mangoes, and an ever-rotating menu of porridges - hoping against hope he'll like the same things he did yesterday (spoiler alert: he never does).
F eats toast with peanut butter, minus the toasting. I eat oatmeal that I don't even like, because it's good for milk production. The perfect brunch oyster bake remains the stuff of dreams. We clean the floor of spills and crumbs every morning.
And if we have the ingredients for a mimosa in the fridge? Well, sometimes, that's just what you need to get through the day.
These are the unglamorous, but normal, breakfast routines of life with a soon-to-be-toddler. But every once in a while, creativity rears its head... and I reach out send F to the store for the ingredients to make the Perfect Brunch Oyster Bake.
If Leo plays with his toys long enough for us to eat this brunch oyster bake? Well, that would be a downright brunch party.
Check out Matt Dean Pettit's excellent cookbook, The Great Shellfish Cookbook, for more fantastic shellfish recipes. I would be lying if I said I ever cooked seafood without consulting it.
P.S. - Want more oyster recipes? I will be sending out a couple of my other favourite oyster recipes exclusively to my newsletter subscribers this week. My newsletter is where you can go to get tips and tricks, exclusive recipes and other content. Subscribe here.
Tried and loved this recipe? Please leave a 5-star review below! Your reviews mean a lot to me, so if you've got any questions, please let me know in a comment.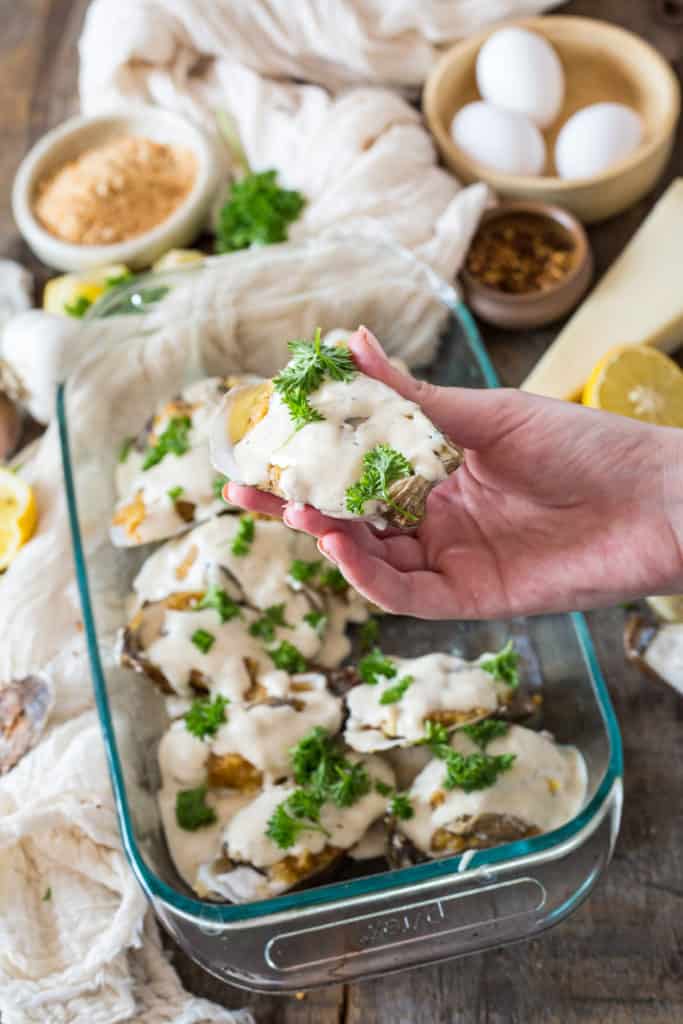 Recipe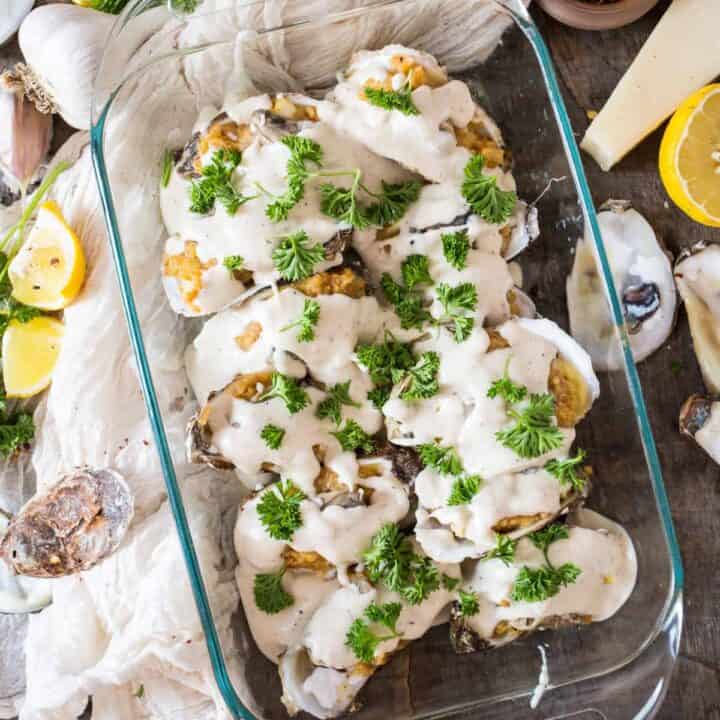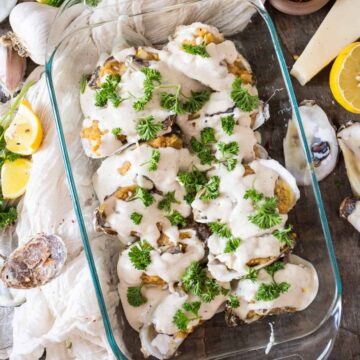 The perfect brunch oyster bake
A cheesy, creamy, perfectly indulgent brunch oyster bake, made gluten-free. The best way to kick-off a dreamy Sunday morning.
Ingredients
For oysters:
12

oysters

3

garlic cloves

minced

¼

cup

60 ml canola oil

½

cup

125 ml bread crumbs, gluten-free optional

½

cup

125 ml grated Parmesan cheese

3

large egg yolks

2

TBs

lemon juice

¼

teaspoon

cayenne pepper

⅓

cup

75 ml butter, melted
For gluten-free Mornay sauce:
¼

cup

60 ml butter

¼

cup

60 ml GF flour mix

2

cups

500 ml warm milk or dairy-free milk of your choice

1

teaspoon

ground cloves

salt and pepper

¼

cup

60 ml whipping cream

1

cup

250 ml grated Emmental cheese
Instructions
To make oysters:
Preheat oven to 375F. Scrub and clean oysters and rinse them under cold, running water. To open oysters, comfortably hold an oyster, cup-side down, in one hand, preferably wrapped in a towel. Insert an oyster knife into the opening and run it from top to bottom of the hinge a few times to open. If this doesn't work, try twisting the knife in the center of the hinge. Remove the top shell of each oyster. Clean the oyster flesh from any remaining grit.

Slip the oyster knife under the oyster meat, loosening and removing it. Discard liquid. Keep meat intact, and set it aside. Keep bottom shells for baking.

In a saute pan over medium-low heat, saute garlic in oil for 1 min, until soft and fragrant. Set aside.

Arrange empty oyster shells on baking tray.

In a small bowl, combine garlic, breadcrumbs, ¼ cup of Parmesan cheese, egg yolks, lemon juice and cayenne pepper. Pour butter over-top and mix to combine.

Divide breadcrumb mixture between the oyster shells. Top each with reserved oyster meat. Cover with remaining Parmesan cheese.

Bake oysters for 6-8 minutes, or until golden brown.
To make Mornay sauce:
Meanwhile, prepare Mornay sauce. Melt butter in a large saucepan over medium-high heat. Stir in flour, constantly whisking, and cook for approximately 1 minute until a roux forms and turns golden brown. Slowly add milk and continue whisking until mixture is smooth and creamy. Add cloves, salt and pepper. Stir to combine. Turn heat to low and add cream, until mixture can coat the back of a spoon. Add Emmental cheese. Continue to stir until the cheese ahs completely melted, and then remove from heat.
To serve:
Drizzle oysters with the sauce and serve Brunch Oyster Bake immediately. Leftover sauce will keep in the fridge for 2 days.
Tried this recipe?
Comment + Rate Below!
Connect on Instagram!
Find us @immigrantstable