Last week, I spent a couple of days in Toronto, wining and dining my way through the city. I present to you my favourite finds from that week in my Toronto foodie guide.
No place was immune from my repertoire: from a smoked fish counter to one of the top restaurants in the city, I tasted some incredible dishes, at times of dubious provenance. I saw Toronto in a brand new light: lively, diverse, experimental. These were my favourite finds.
To see more of my foodie travel guides, check out my travel section. For a focus on Canadian cities, check out these pieces.
But first, I need to tell you something. I would love to tell you about the Olivier salad I made for Russian New Year's. I would love to tell you about the great, fast, simple curry G made last night. I would love to tell you about how after I wrote my last post, the one about intentions, I went out there and quietly, mindfully conquered the day.
But instead, I want to tell you about how I (almost?) got hit by a car that very same morning. On the way to work, In my attempt to catch a red light, I hurried through an intersection in direct antithesis to everything I committed to in my resolutions that very same morning. I let the morning rush get the better of me. I let myself forget about caution and intentionality.
A car coming from my right didn't see me. The driver was also in a hurry, not slowing down before the intersection. She passed an inch away from me, running into the new coffee machine that l was swinging back and forth. In my attempt to avoid the car, I fell on my left side, my things scattering all over the road. My lipstick, phone, tampons - all reminders of exactly the wrong things in life to value.
So now I walk to work slowly, gingerly. I look to every side several times. My hands shake. I am afraid.
But I am also stronger, for I remember: that was a really close call.
Be mindful, friends. When you're crossing the road, when you're driving, when you're cooking. When you're loving and when you're saying goodbye. Take care, but don't be hesitant - just think of what you do fully, truly.... And once you've decided, commit.

---
92-95 Front Street East, Toronto, ON
First off on my Toronto foodie guide is a mandatory stop at the St. Lawrence Market.
Though I have been to it countless times, I still love the tourist trap that is St. Lawrence Market. I love the mustard shop, G loves the famous bacon sandwiches, and together we like to stroll around the place unnoticed by the hundreds of other food gawkers.
If you ever find yourself looking for a lighter meal at St. Lawrence Market, or maybe you're on a paleo diet yourself, just head straight to the oyster stalls (there are two; I don't remember which I got mine from).
They will let you choose your oysters, crack them for you, and even give you some lemon wedges to go. Cheap and incredibly delicious.
563 Bloor St West, Toronto, ON
The brunch at Insomnia is worth the wait. Their eggs benedict were really great, especially when had on the gluten-free rice cakes... But the chief delight at the meal are the spice-coated hash-browns: they are tomatoey, zesty and a bit spicy, and not at all what you'd expect from your run-of-the-mill breakfast potatoes.
565 Bloor St W, Toronto, ON
While waiting for your table at Insomnia, we popped next door to Green Beanery for some coffee. We ended up liking it so much that G's dad, who was with us on this trip, got his breakfast there and gave up on Insomnia (a mistake, in my eyes). We then went back there the next day for more coffee. Fair trade and made with compulsory hipster disdain, the cups here are good and generous, for a very affordable price.
916 Dundas St W, Toronto, ON
Some of the best coffee I've had in Canada was hiding at Ella's Uncle. We ducked in there while waiting for a table at legendary Saving Grace, which we never got into at the end, and were surprised by the cute atmosphere and the truly delicious brew. G went for the Red Ella, which included cayenne peppers and a double shot of espresso, and I got something with maple syrup... His was better. Oh, and he loved his chocolate chip cookie.
431 College St, Toronto, ON
Full disclosure: We walked in here in the middle of a huge fighting, red eyes puffed from crying. The last thing we wanted is a stuffy meal where waiters hover over you... And that's the last thing you'd get at Sneaky Dee's. It was grungy and large, anonymous enough that you could sit at your table and just have fun with you company, and the drinks were cheap and generous. We also ordered a serving of vegan nachos that was fairly decent, though I wouldn't come here just to eat it (mind you, the cheese topped nachos looked drool-worthy).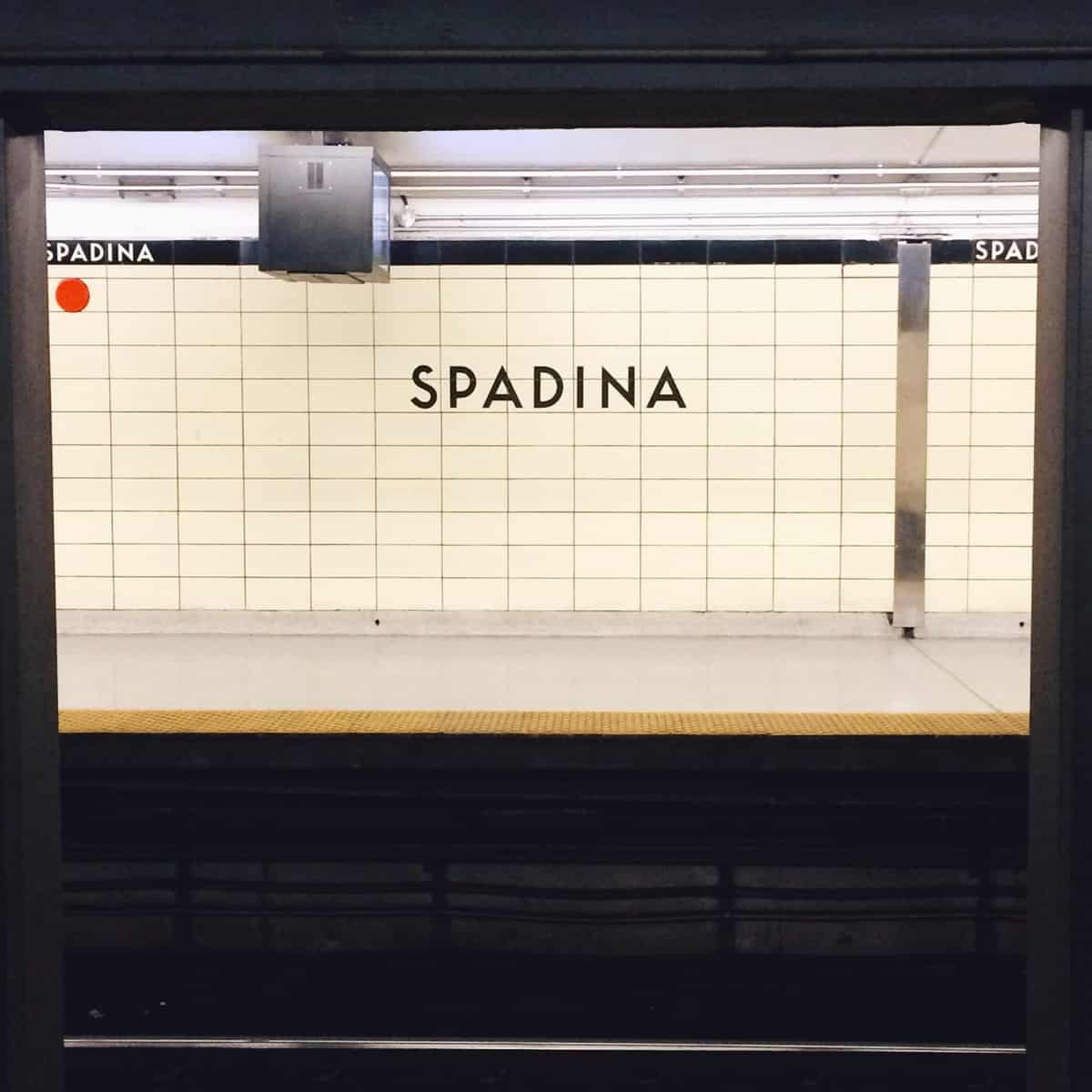 326 Bloor St W, Toronto, ON
I own all the Fresh cookbooks, and have long been dying to eat here... But my experience was a bit mixed. The Bloor location was a bit loud and impersonal, and I didn't feel comfortable or cozy. The food was delicious, but we really got the sense that they were trying to cram as many people as possible into a small location (which, given Fresh's popularity, is definitely likely). All in all, I wouldn't recommend it for a fancy meal, but I'd say this is a sold brunch/lunch/dinner option for a couple or a boisterous young bunch.

414 Dupont St, Toronto, ON
I tried Fat Pasha on a weeknight, and the place was packed to the brims (hence the terrible smartphone photos). They serve Middle Eastern, almost Israeli food, and though the prices are on the higher side, the food was spot on. Especially the smoked eggplant dip. We started the night with arak shooters, an experience I wouldn't wish upon anyone who doesn't truly love anise flavour - it's like getting punched in the face by a bowl of anise floral water. Nonetheless, this place is definitely recommended! Sitting at the bar here is also truly enjoyable.
414 Dupont St, Toronto, ON
Schmaltz is a part of the Fat Pasha empire, yet it couldn't be further apart from the nightlife, slightly hipster atmosphere of Fat Pasha with its bold Israeli flavours. Schmaltz pays homage to old world Jewish delicacies, chief among them the smoked salmon it makes in-house. The bagels are excellent, and the eat-in lunches are very generous. Take note that this tiny place is often packed during lunch hour, so try going at a different time.... or get your food to go.
Airport food at Boccone
Toronto Pearson International Airport
One thing I didn't expect to include on this list would be an airport restaurant... Yet Boccone surprised me on all fronts. The house wine was crisp, the gardiniera salad generous and very well-balanced, and the overall atmosphere during the crazy Christmas flight schedule was actually enjoyable. The prices are typical of an airport restaurant - higher than they should be, but at least the food is good. I would be interested in checking out Boccone's city location, on Yonge St.
Tried and loved this recipe? Please leave a 5-star review below! Your reviews mean a lot to me, so if you've got any questions, please let me know in a comment.