Friends, I have to confess that with all of the travelling I've gotten to do lately, I've been really laissez-faire about actually sharing my recommendations from those trips. But after the fun I've had sharing with you my Argentina experience, and after Israel, I felt I owe it to you guys to share some of my favourite New York eats. Experienced in no particular order and over the span of the last six months, here's what I've enjoyed munching on in The Big Apple.
278 Bleecker St, New York
First opened in 1929, John's boasts an old-fashioned brick oven, and those booths you carve your name into for posterity (there are thousands of names already scribbled into the wood, so feel no shame about adding yours to the list). Despite it's prodigy, this place is laid back, affordable, and friendly - a true institution. And the taste? There are no words to describe how much we enjoyed these slices: thin, with just the right amount of cheese and a generous amount of sauce, they were perfect NYC-style pizza. The only problem I had was the bad light; that's why pretty much the only testimony that remains of this NYC wonder is this blurry photo of me having a food orgasm.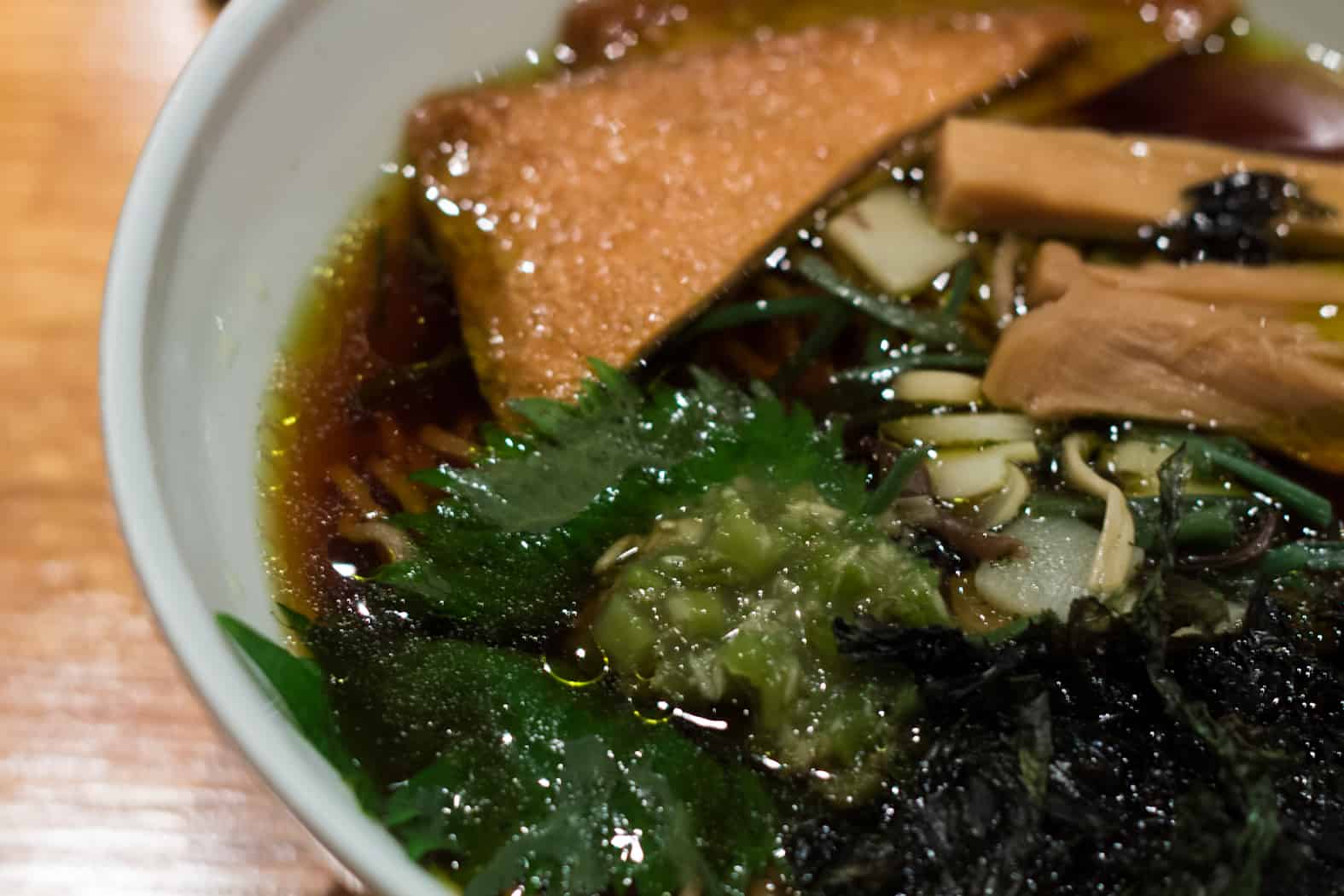 We arrived at Ippudo Westside, conveniently located a five-minute-walk away from our Airbnb, after a very unsatisfying night trying to find a place to eat after missing our dinner invitations at Dirt Candy. We were full of gross pizza, cranky, and a little wet from the piles of snow still on the sidewalks in March. And then, there Ippudo Westside was, with its beckoning centre bar table and small side tables for group, the watiers shouting in Japanese as you walk in, and the most flavourful ramen broth I've ever had in my life - and to make it even more impressive, it was vegan! It's on the pricier side, and a bit hipster... But the food is delicious, so give it a try.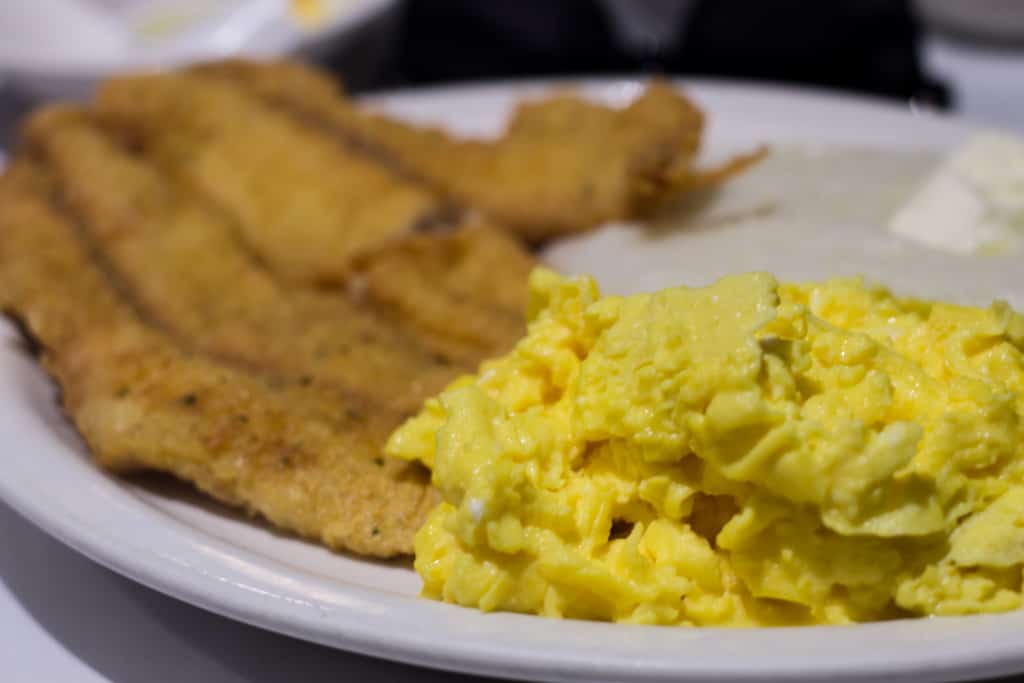 328 Malcolm X Blvd, New York
Recommended by every travel guide, Sylvia's in Harlem really is the haven of soul food they make it out to be. The price of brunch includes a drink, two eggs, the most butter-laden grits Paula Deen could make, and perfectly cooked eggs. You also have to try the homemade hot sauce. And if you come after 12pm on Sunday, you'll also get a gospel concert... But I would recommend avoiding the crowds and coming earlier (save your gospel for Red Rooster - more on that to come).
310 Malcolm X Blvd, New York
Just a few doors down from Sylvia's is Red Rooster, Chef Marcus Samuelsson's hyped Harlem-revival, '20s style restaurant. Though we didn't eat there, but only had drinks on the bar while listening to their incredible Sunday gospel show, I have to say the place seems legit: jars of pickles and strange alcoholic infusions line the walls, there are no tables left to be had, and people were genuinely licking their fingers after finishing their fried chicken. And for what it's worth, the drinks were incredible.
56 Macdougal St, Brooklyn
Strongly recommended to us as one of the best dining experiences a fellow foodie has had, ever, I had high expectations of 12 Chairs Cafe, the Brooklyn outpost of the Manhattan original. The Israeli decor, Hebrew street signs, and all-Israeli staff also instilled confidence. But the breakfast food, in truth, fell short of the mark; however, I would still urge you to try the original 12 Chairs in Downtown Manhattan, and let me know how you liked it.
154 E 79th St, New York
I have owned the Candle 79 cookbook for many years, always planning on cooking things from it and then resorting to making carrot-ginger soup (which is, by the way, amazing). Understandably, I was looking forward to trying this place, even on a full stomach, and it did not disappoint. We started with the vegan seitan nachos, and my meat-eating boyfriend was blown away. We then had the mezze platter, and I wouldn't recommend that again... But only because it was just great and not out-of-this-world. I will definitely be coming back here for a fuller meal.
509 Amsterdam Ave, New York
Jacob's Pickles may now be my favourite restaurant in New York. First off, they have a wide-selection of homemade pickles that you can try in a sampler. Second, they make ridiculously good biscuits. Third, this was where I tried my first sunny-side up egg, and I liked it. Fourth, the drinks here are genuinely knock-outs, each one. And fourth, when my dress ripped on one the restaurant's chairs, our drinks were comped and I was given a free Jacob's Pickles shirt - and if that's not hospitality, I don't know what is.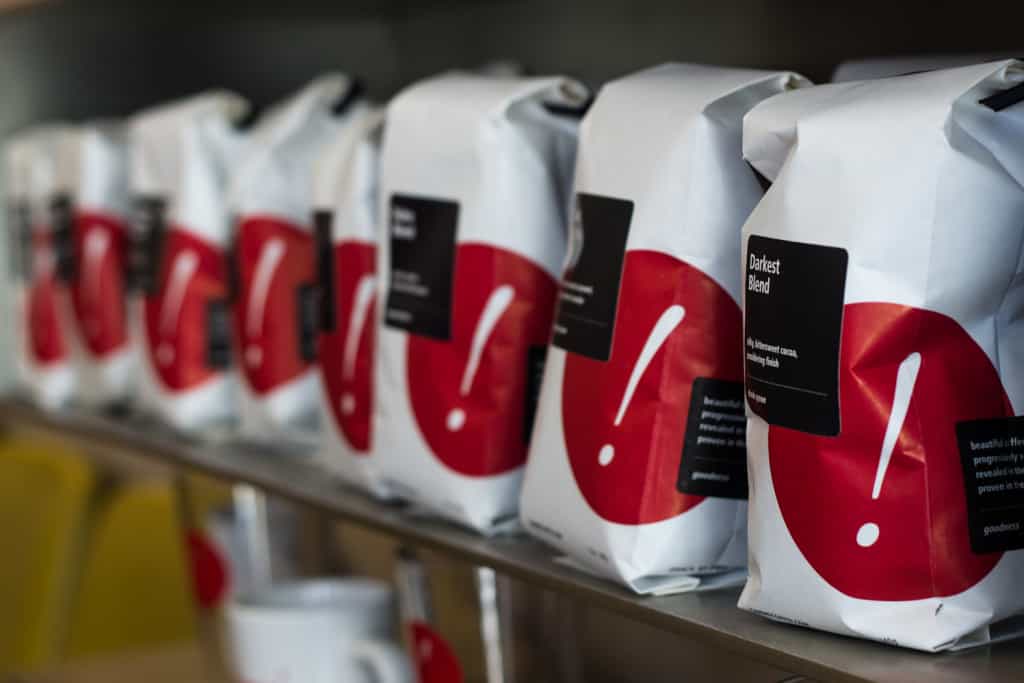 107 Roebling St., Brooklyn
This Brooklyn-based brewer and coffee shop had the best brew we tried in all of Brooklyn. Strongly recommended.
Honourable mentions:
Sweetgreen - with an ever-changing menu based on what's fresh at the market, this place is a hipster's and locavore's heaven... But with a beautiful decor, a cafeteria attitude, and reasonable prices, it seemed like a great place to grab lunch. Sadly, we arrived there extremely full and just couldn't bare to eat another bite.
Bouchon Bakery - The baked goods at the Rockefeller Centre location were every bit as amazing as you'd expect from Thomas Keller's cafe. 'Nuff said.
Barcade - Nice beers on tap, a carefree environment and some old-school video games made this place G's favourite bar in Brooklyn.. And because the machines accepted Canadian quarters, he got a discount. Bonus.