Graffiti tours, oysters and giant artisanal food markets: before you board a plane to explore the Big Apple, read my Foodie Guide to New York. For more of my New York recommendations, check out my New York Eats guide.
Buildings as tall as the eye can see, full of life and love and intrigue and money. Throngs of people humming with intent, moving like a sea of lava towards unknown destinations.
An infinite amount of little treasures, hidden behind doors and alleys and unknown sights.
Graffiti tours and freshly shucked oysters and giant artisanal food markets.
All of this was New York for me during last visit, and always. But before you board a plane to explore the Big Apple all for yourself, read my Foodie Guide to New York.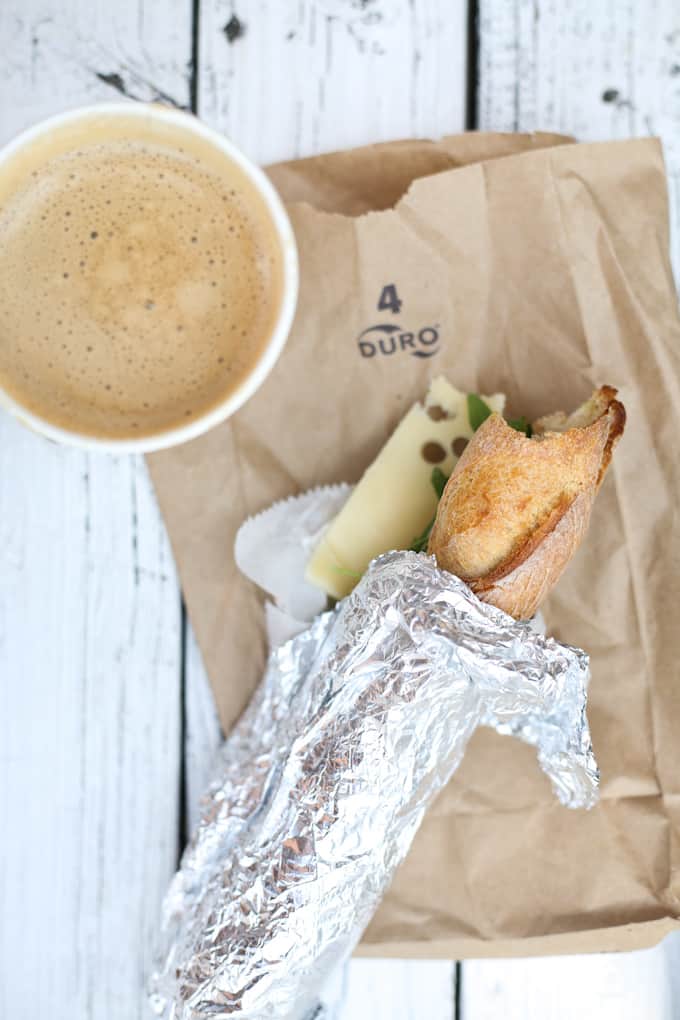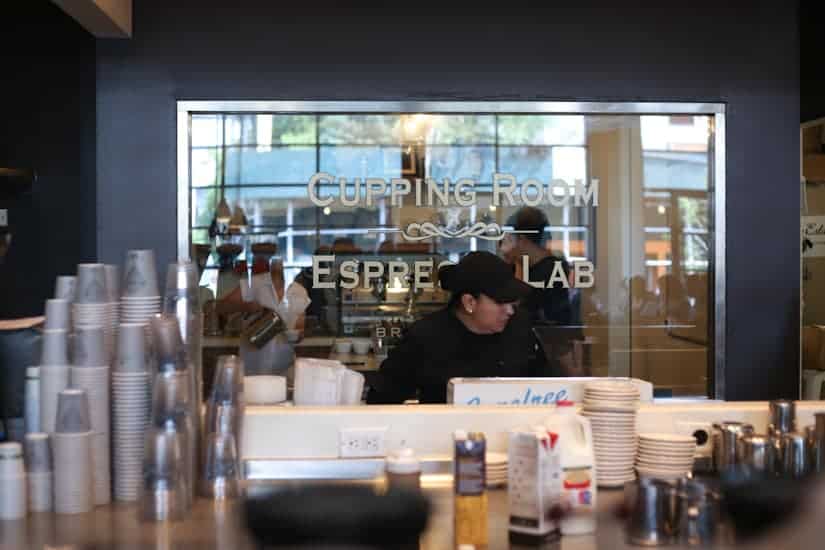 My Coffee Guide to New York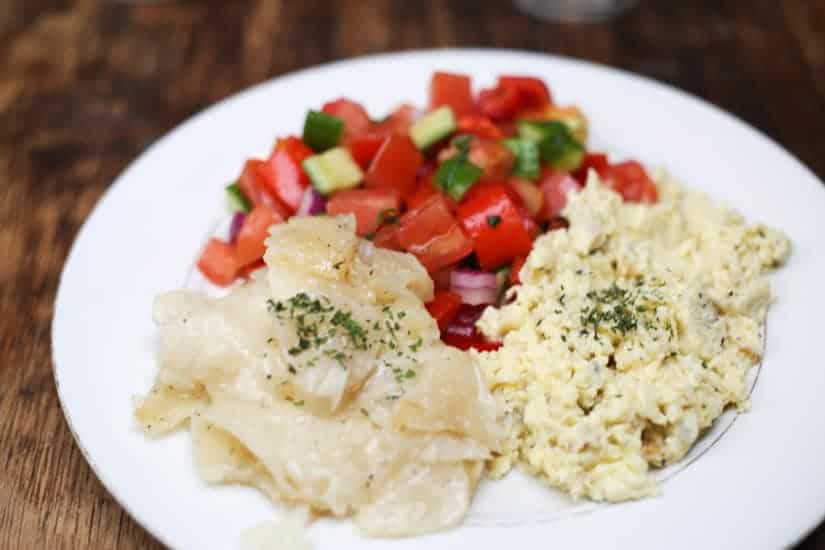 My Brunch Guide to New York
I had a great brunch the Blue Dog Kitchen Bar on 51st and 8th. Perfectly cooked eggs Benedict spilling over a spicy and creamy tartare of fresh tuna, lodged comfortably on top of crispy fried rice cakes (the only qualm being that they were perhaps a little bit too crispy). A side of spicy mayo sauce and a springy side salad completed the meal into a perfect little package.
The House of Small Wonder in Brooklyn provided perhaps a slightly less than perfect brunch experience, with food that was on the bland side and portions just a bit too small to satisfy many Western appetites. The beautiful decor and chic alt-Japanese vibe may have helped mellow the blow, as did the homemade spicy salt mixture.
My Walking Tours Guide to New York
A different, yet wholly natural way to explore Brooklyn was revealed to us through the Bushwick Graffiti Tour by Free New York Tours (which aren't necessarily free, but pay-as-you-can - and ours was worth every penny!).
This artsy and vibrant area of the once-crime-riddled Brooklyn borough holds many secrets, including murals by some of the world's leading graffiti artists.
We learned all about the evolution of graffiti from a way to mark territories and lives lost by members of local gangs, to a highly profitable (and, some may say, commercialized) form of self-expression for modern artists. Our instructor, a graffiti artist himself, was full of knowledge and humour, and though our feet hurt a bit by the end, we loved every moment of this tour.
(Note on Free New York Tours - Though I haven't tried it myself, I heard that the Harlem tour by the same company is great as well, while as the Lower East Side food tour was a bit more lacklustre. But I'd say that with a pay-as-you-can structure, this is a killer way to pass a few educational and entertaining hours in a city that is getting progressively more and more expensive).
My Drinks and Bites Guide to New York
If you're going to splurge on a meal during your next NYC visit, I strongly recommend Black Ant in the East Village. Inventive-yet-authentic Mexican food that is elevated to the degree of fancy New York bites, paired with gorgeous cocktails celebrating Mescal, the rising star of the cocktail world. The guacamole here comes topped with crispy chickpeas and fresh pomegranate arils, while the more adventurous of you can order fried cricket tacos. 'Nuff said.
We also had a good, authentic meal at THAIMarket, and I would recommend it for a casual bite if you're in the area - though I wouldn't make a trek out for it.
On the cheaper side, we had a great time stuffing ourselves with $1 fresh oysters and $2 clams at the Sea Wolf Happy Hour in Bushwick. Paired with an array of local and semi-local brews, including the best cider I've ever had (Massachusetts, you make some good ciders!!!), this meal was a definite highlight of our trip, and a way to dispel the oppressive heat of a day locked in a concrete jungle.
Another great happy hour spot was Latitude Bar & Grill in the Broadway district, whose rooftop bar provided a great spot to catch some air and meet friendly strangers, locals and tourists alike (the drinks here were nothing to write home about, but at $5 they provided a passable retreat).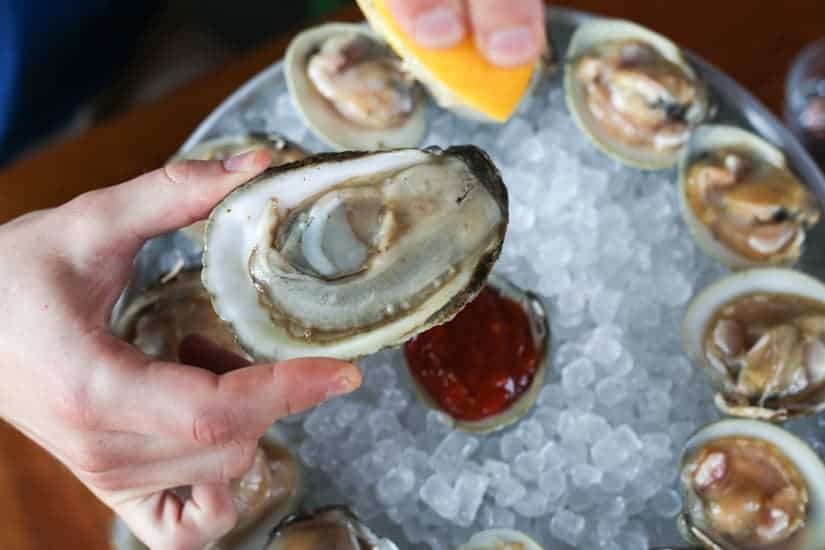 My Food Market Guide to New York
One big tip I can give you is, go to the Smorgasburg foodie market in Williamsburg. The second invaluable word of advice I have for you is, come after you've eaten a full meal somewhere else and you're not hungry.
With about 100 food stalls offering starkly different wares at fairly high prices, this place is both a foodie heaven and hell wrapped up in one neat edible bow.
After 45 minutes of browsing, I settled on a vegan, gluten-free chocolate-blueberry ice cream sundae, resting on an amazing coconut brownie from Alchemy Creamery.
If you're suffering from any food intolerances, this place is truly a godsend - except nuts, as pretty much everything here contains them.
My Broadway Guide to New York
This was my friends' first time seeing a Broadway show on Broadway itself, and we wanted to go for a big one - without shelling the big dough.
After scanning the offerings on Broadway For Broke People.com, we decided we were going to try our luck with the Book of Mormon ticket lottery.
Yet upon arrival two hours before curtain time on Friday night, we saw 150 people clamouring for about 24 spots... And realized this wasn't going to be our day.
We returned for the Sunday matinee show, threw our names in the rink among those competing for 36 spots, and... I won two first-row spots for the Book of Mormon show at $34 each (regular price: $299)!
The third one in the group got himself a standing-room ticket, we took turns, and had the time of our lives watching a hilarious, irreverent and incredibly well-made show. The show - and overall Broadway lottery experience - is highly recommended.
STATEN ISLAND: Because we ain't gulible tourists, we didn't go to Elis Island to see the Statue of Liberty... But we did take the free ferry to Staten Island and snapped photos of her Majesty against the beautiful daytime sky. And while at Staten Island, we had a very limited time for food and settled on Gavel Grill, a mere 10-minute walking distance from St. George Port. This place was as authentic as they come, and everything we ordered - a burger, a tuna melt, a tuna salad and sweet potato fries - came fresh, generously portioned, and totally delicious. With a bill that came to less than $10 a person, this is well worth a visit if you're looking for some good ol' American food (and you're stuck in Staten Island).
GET LOST IN CENTRAL PARK: "Hey, haven't we seen this building already? Like, 30 minutes ago?" "Shuttup and keep walking."
In short, I had an amazing time in NYC, as always.
Got your own NYC comments and recommendations? Things I must do next time I'm there? Leave them in the comments!
To see where I'm off to this weekend, follow At the Immigrant's Table on Facebook, Instagram, Pinterest, Bloglovin', or Twitter, subscribe to my mailing list, or contact me about advertising and becoming a sponsor. If you make one of my recipes, don't forget to tag it #immigrantstable @immigrantstable!
Tried and loved this recipe? Please leave a 5-star review below! Your reviews mean a lot to me, so if you've got any questions, please let me know in a comment.