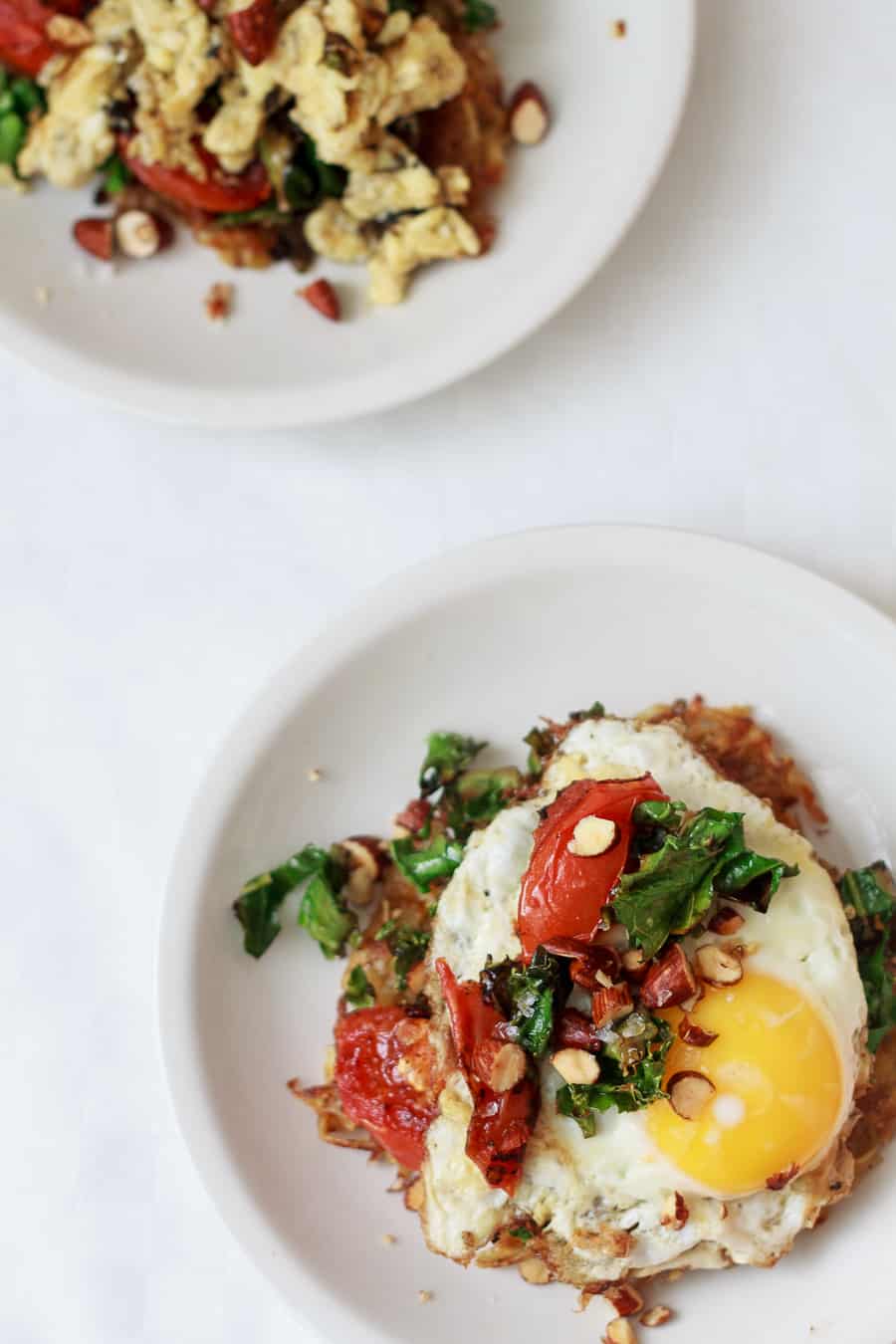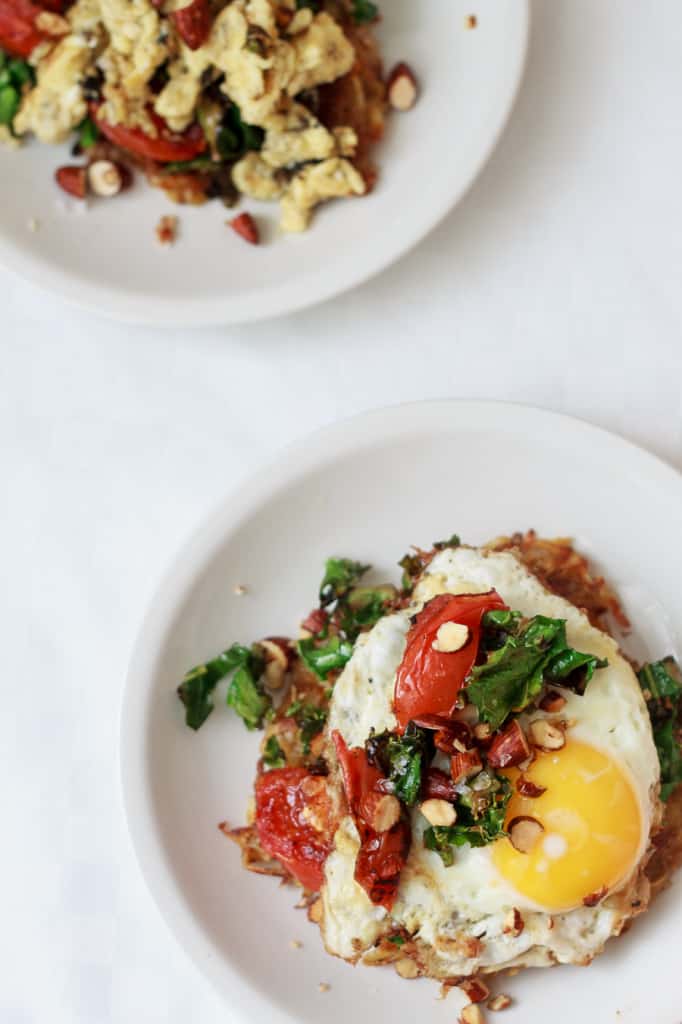 Behold, the perfect way to start your day: crispy breakfast potato latkes topped with egg, kale, tomatoes and Tamari almonds. Whether you're serving this to house guests around Hanukkah, Thanksgiving, or just enjoying it on a lazy Sunday morning, this is an indulgent dish that actually comes together in under 30 minutes, and is a tad more virtuous than it seems (kale makes everything healthy, no?)
The inspiration for this dish came from a restaurant located in Montreal's Plateau neighbourhood, L'Gros Luxe. Known for delectable cheap dishes and great cocktails, on Sunday brunch this place becomes a hangout for girlfriends sharing mimosas and pushing strollers, alongside burly, flannel-clad bearded men grumbling into their Caesar's and amber beers. In short, it's a typical Montreal scene in which I usually feel horribly underdressed and yet strangely hip at the same time - so, exactly the sort of place where you'd expect to find breakfast potato latkes.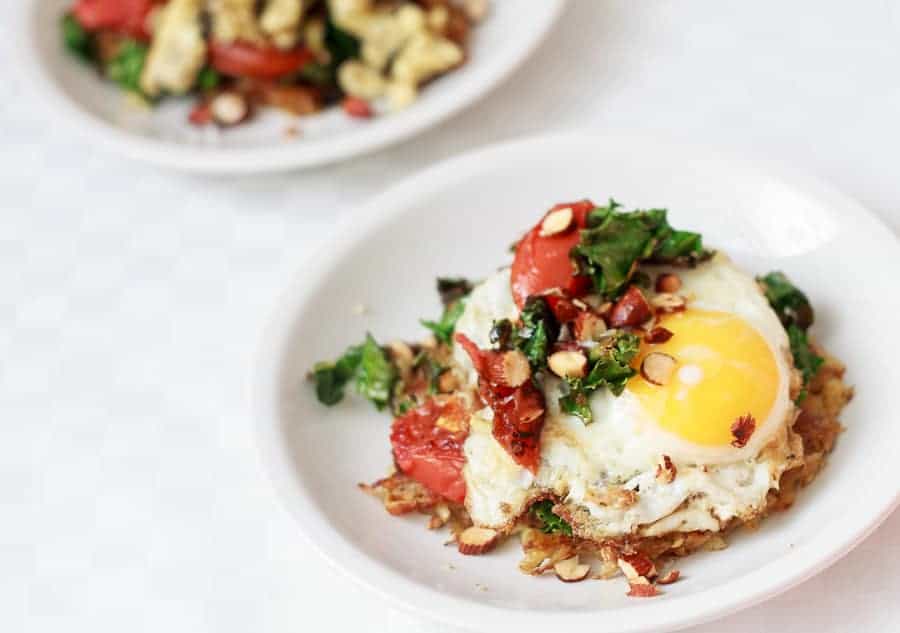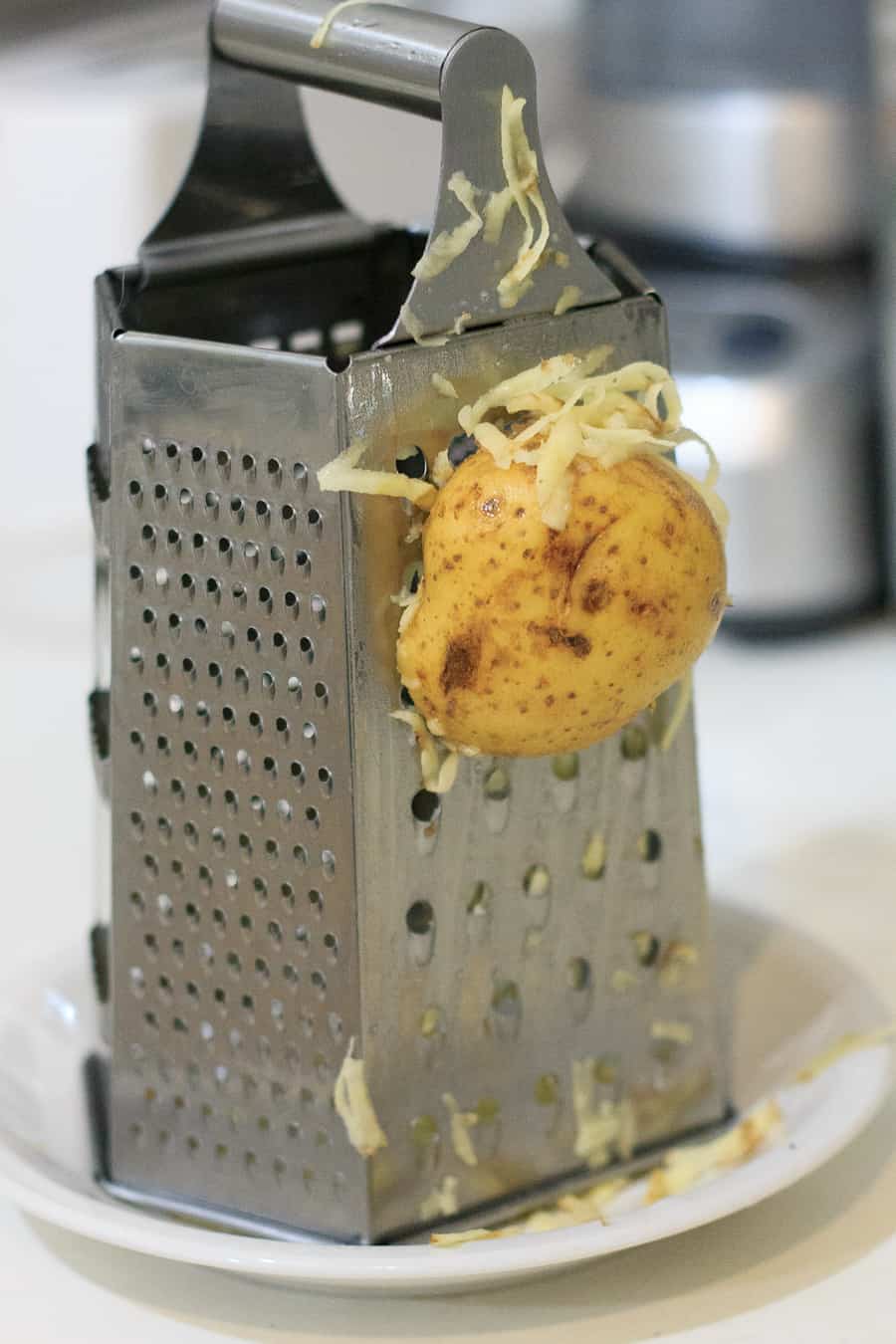 So when one Sunday, G and I uncharacteristically found ourselves OUT OF THE HOUSE and looking for a place to eat, one dish on the L'Gros Luxe immediately caught my attention. It combined eggs, kale, tomatoes and almonds, and I was intrigued. Though they weren't called breakfast potato latkes, that's exactly what they were! But I wasn't into the Asian-style marinade the dish came with, and so, I decided to experiment with a way to make this plate more Jew-y.
Because that's just how I roll.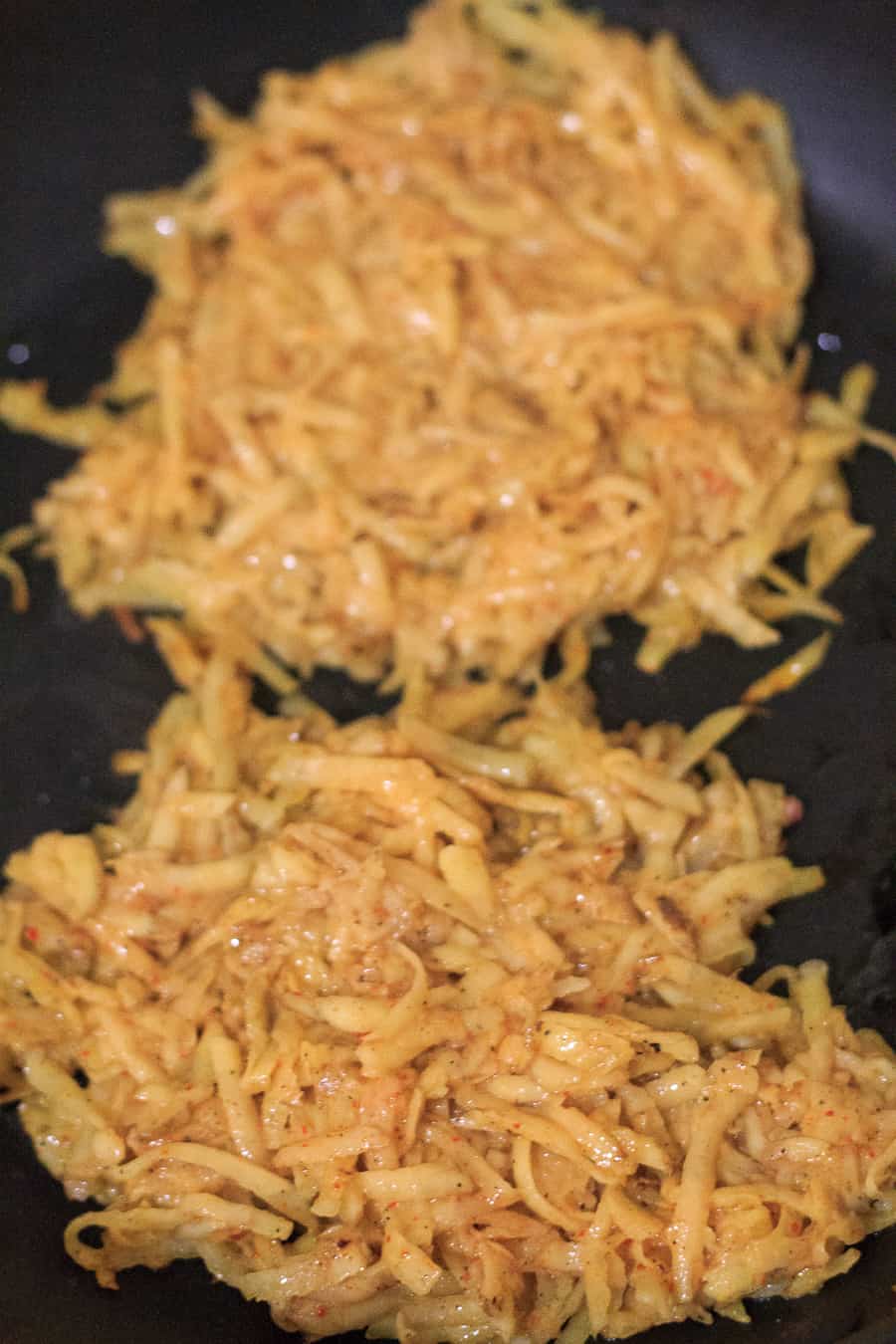 And so, a side of potatoes turned into crispy vegan breakfast potato latkes topped with egg that is great in its own right (and I imagine would work really, really well when made with sweet potatoes, or a mix of spuds). The egg was cooked sunny- side-up for G, scrambled for me, and the sauce was reduced to a drizzle of Sriracha - I felt like any more flavours would have actually detracted from the dish.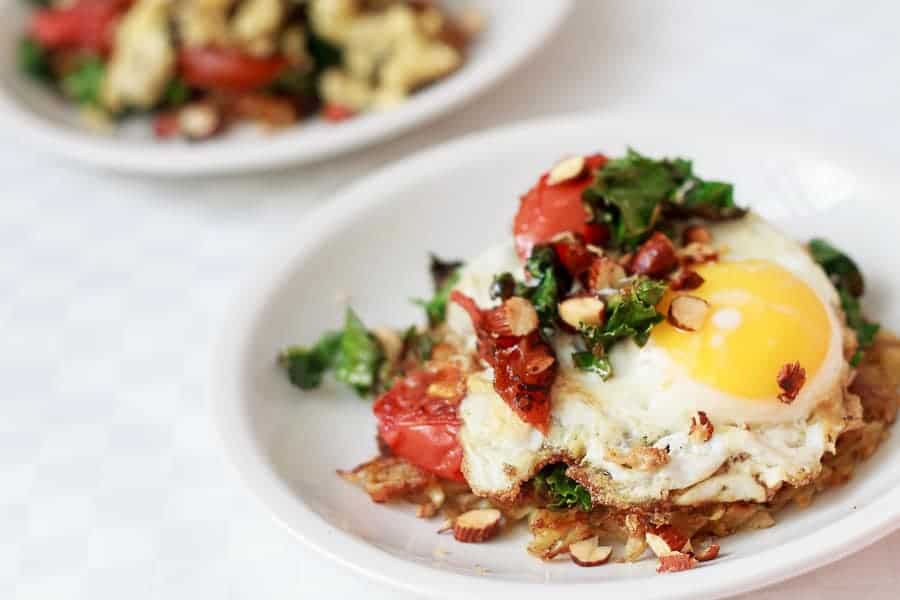 But the cherry on top of this creation, and the thing that actually enabled me to take these breakfast potato latkes to the next level, were NaturSource's [amazon text=Tamari Almonds&asin=B00MOI3FUI]. These smoky, salty nuts are a treat in their own right, and I've been gobbling on them for days, a handful at a time (too much tamari at once can be overwhelming). I'd like to serve them alongside smoked mozzarella, and they go beautifully with sweet potatoes (recipe coming up!). All in all, this is one snack I find myself going back to over and over.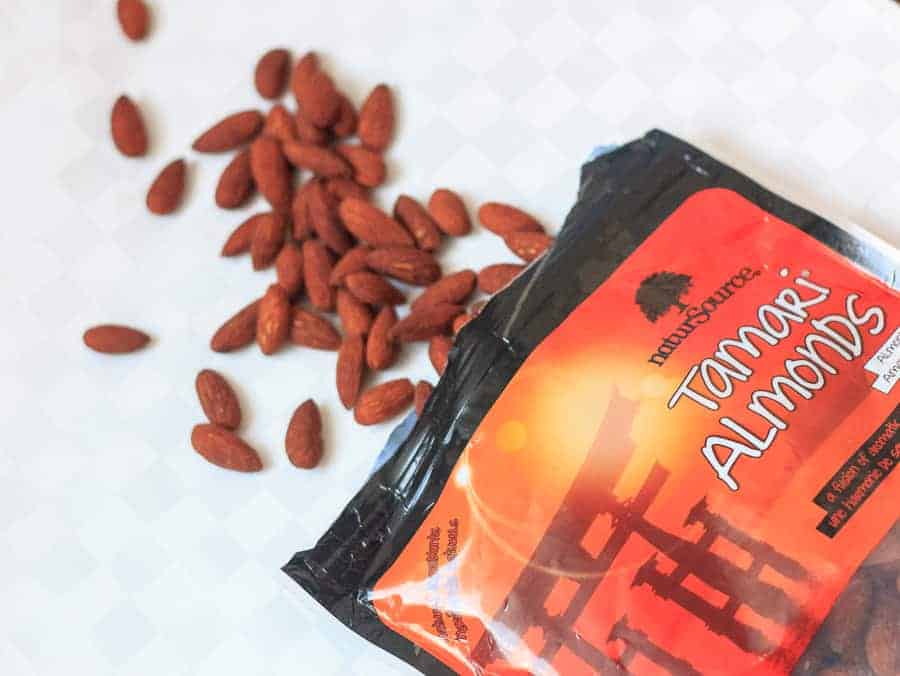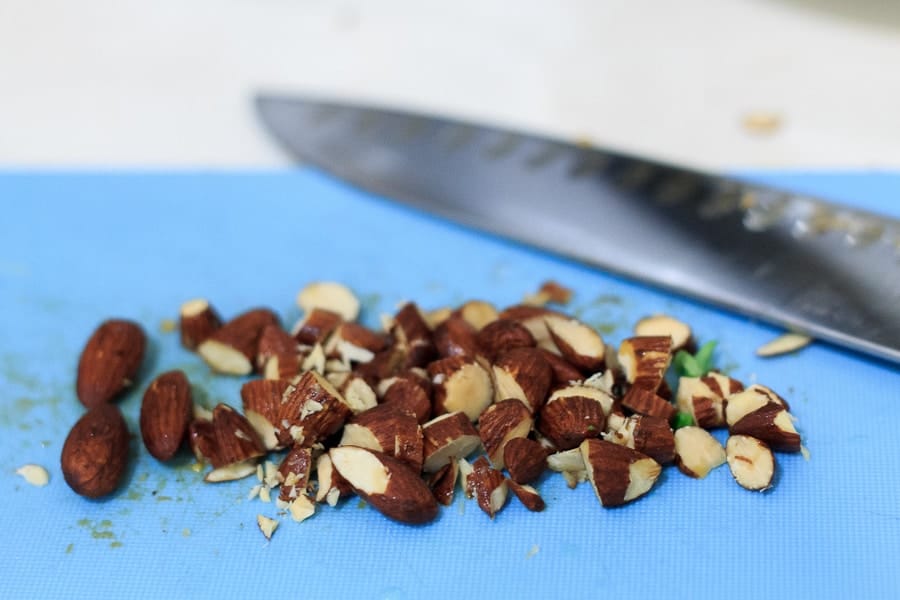 So give these breakfast potato latkes topped with egg, kale, tomatoes and Tamari almonds a try this weekend. If you do, post it on Instagram, Facebook, or Twitter, and tag me (@immigrantstable) in it - I'd love to see your creations.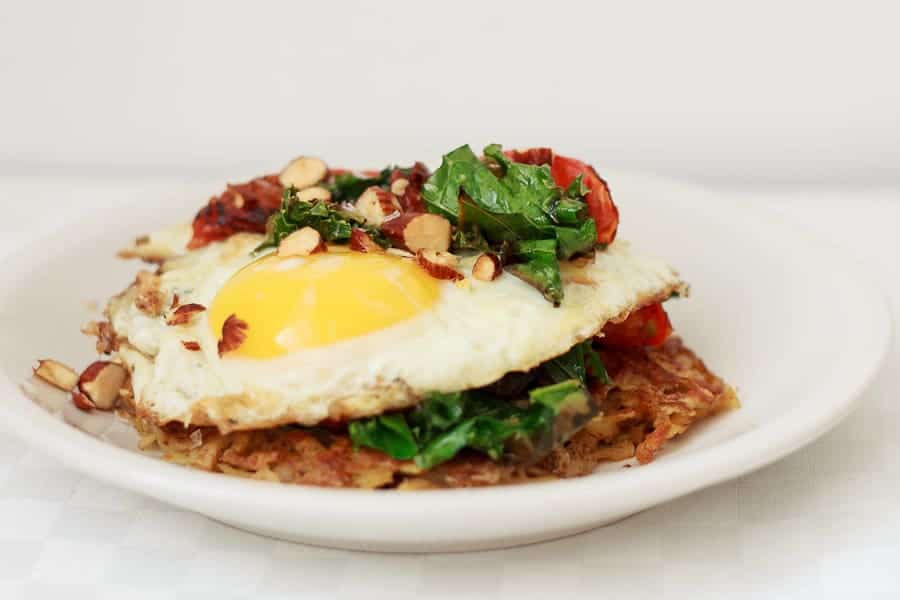 And now, onto the Friday links!
Some scary details about California's strawberry industry. Do you live in California, and do you have any knowledge of the local strawberry industry? Can you speak to this?
Australian entrepreneur Greg Savage, founder of Firebrand, wrote a fantastic tirade against people who are late. I agree with every word - though I often tend to be "on time" and not "Emily Post on time".
If you live in Montreal, and check out Sumac.
I love detailed guides on how to do simple things, like boil eggs. Especially if they come from Heston Blumenthal.
The new wave of the Internet is both terrifying and exhilarating. This makes me think to an interview with James Cameron (he of Titanic and Avatar, as well as Terminator) I just read in Fast Company, where he said that if you look around an airport waiting room nowadays, 90 per cent of the people will be glued to an electronic device... Which means the machines have already won, just not in a way the Terminator could have ever imagined. Scary indeed.
Reading [amazon text=this&asin=0061718955]. It's obviously not the same as the sensational [amazon text=Kitchen Confidential&asin=0747553556], but I'm enjoying it for other reasons.
Watching [amazon text=House&asin=B003R0MF3A]. Obsessively.
Recently watched [amazon text=this&asin=B00HDYVDFW], and it was... barely OK. But no more. Any actually good movies you guys would recommend lately?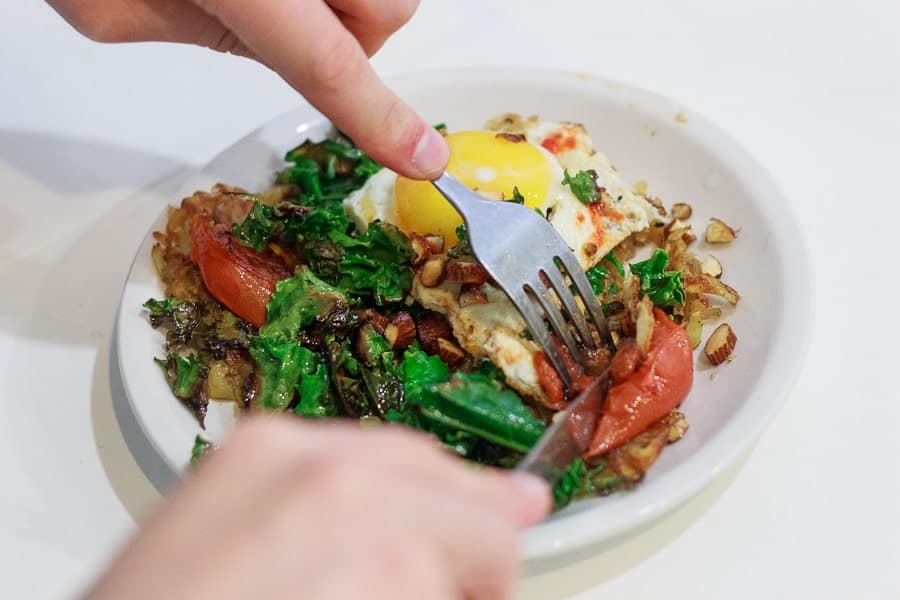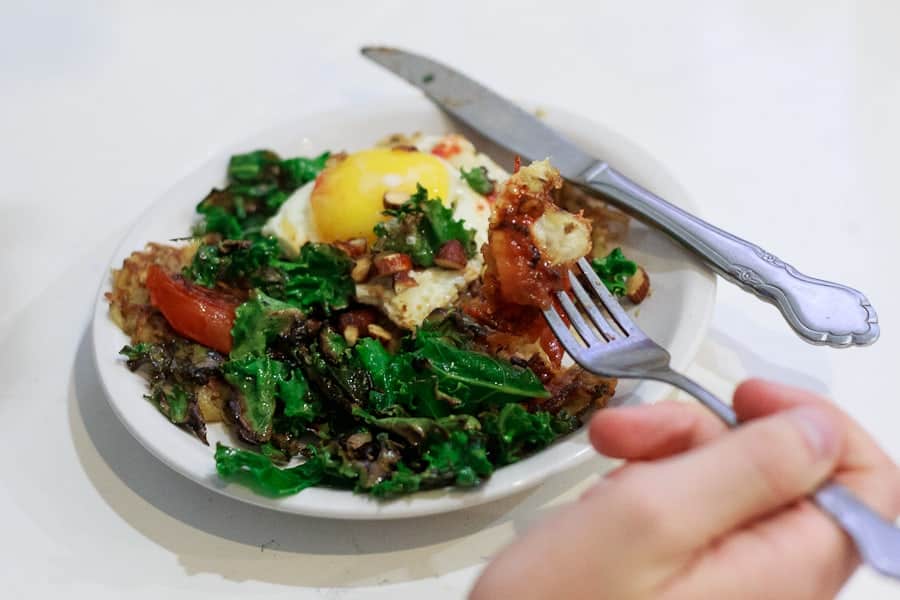 Have a great weekend, and make breakfast potato latkes topped with egg, not war.
Disclaimer: This is a sponsored post, but all opinions expressed here are my own. I am proud to support a local, family-owned business whose product I truly appreciate, and I thank you for supporting my sponsors.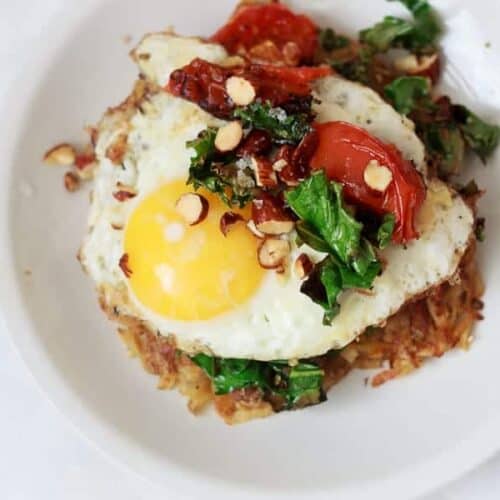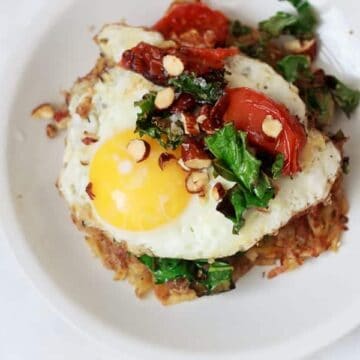 Breakfast potato latke topped with egg, kale, tomatoes, and tamari almonds
Behold, the perfect breakfast potato latke topped with egg, kale, tomatoes and Tamari almonds. Serve this for a Hanukkah brunch or a regular weekend. The latke can be made out of potatoes, sweet potatoes, or a mix of spuds.
Print
Pin
Rate
Ingredients
For latkes:

2

potatoes

or more, one per person

½

teaspoon

paprika

2

tsps

canola oil

or melted temperature clarified butter

1

teaspoon

nutritional yeast

¼

teaspoon

of salt

For topping:

2

eggs

or more, one per person

2-4

leaves

of kale

depending on the size

½

cup

grape tomatoes

or one regular tomato (at this time of the year, use grape tomatoes)

¼

cup

Tamari almonds
Instructions
Preheat a non-stick pan to medium heat.

Chop kale to thin strips. Chop Tamari almonds into bite-sized pieces, trying not to eat them all as you go along. Halve grape tomatoes (or cut regular tomato into wedges). Set each ingredient aside.

Grate potatoes, and squeeze out the water. Mix well with paprika, canola oil, nutritional yeast, and salt. Shape into two large, thin latkes.

Add one tablespoon of oil to pan, and add latkes to pan. Fry for 2-3 minutes on one side, until potatoes are golden-brown. Reduce heat slightly to medium-low, and turn latke over. Fry on the other side for 3-5 minutes. Remove, and let rest on paper towels.

Next, fry up the kale with a tad of water on medium heat until it wilts, stirring often, for about 5 minutes. Clear an area on the pan for the tomatoes, add them, and let them fry, face down, for another 3-5 minutes (If using wedges, turn wedge over again and let the other side fry for another 3 minutes). Remove from pan, and cover to keep warm.

Cook your eggs to your liking - sunny side up, scrambled, or poached will all work here.

Plate your dish: first the latke, then a bit of kale, then the egg, followed by more kale and tomatoes, and a sprinkle of salt. Top the dish with chopped Tamari almonds and a bit of hot sauce (I'm partial to Sriracha). Serve, and enjoy!