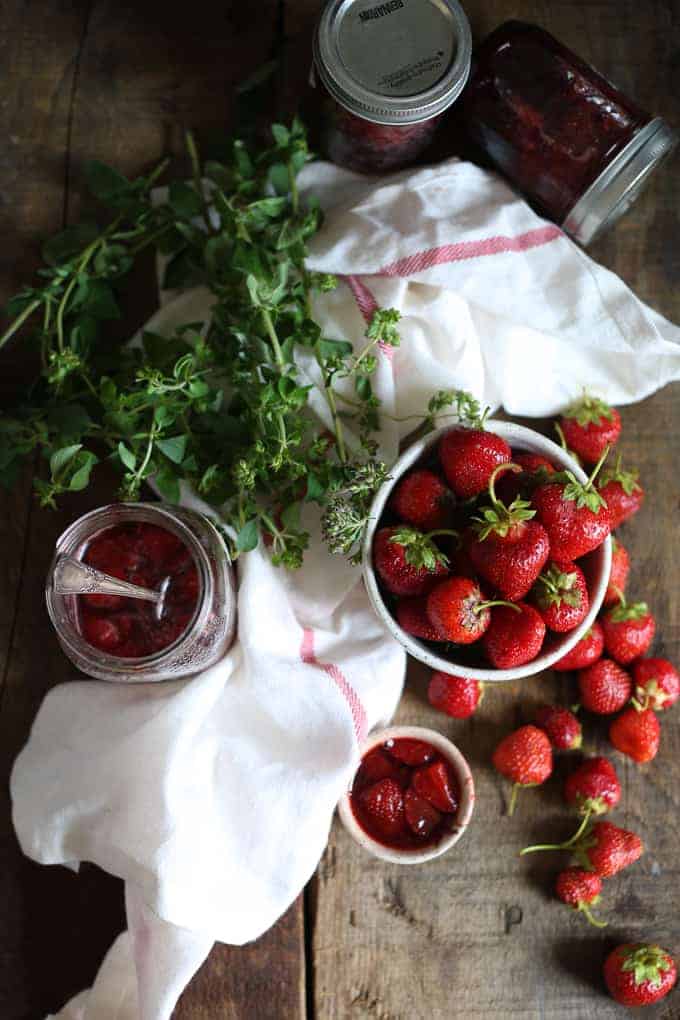 This shop has been compensated by Collective Bias, Inc. and its advertiser. All opinions are mine alone. #CDNSummer #CollectiveBias
I remember walking on the edges of the woods, hesitant to go in. The sun was blazing hot above me, but from somewhere up ahead, a cool breeze and the promise of shade beckoned. But there lay also the ghosts and the goblins, the forest spirits and evil sprites; all the things that awaited my five-year-old-self beyond the invisible line where the grass turned to forest floor and the kingdom of wild, unruly nature began. And then, I saw it: the lone strawberry, hanging off of a low plant just beyond the line. Suddenly, there was no more wavering, no more thought; the woods beckoned with their promise of shade, a cool breeze and wild berry picking, and there I went, already dreaming of the honey strawberry jam that will be my reward.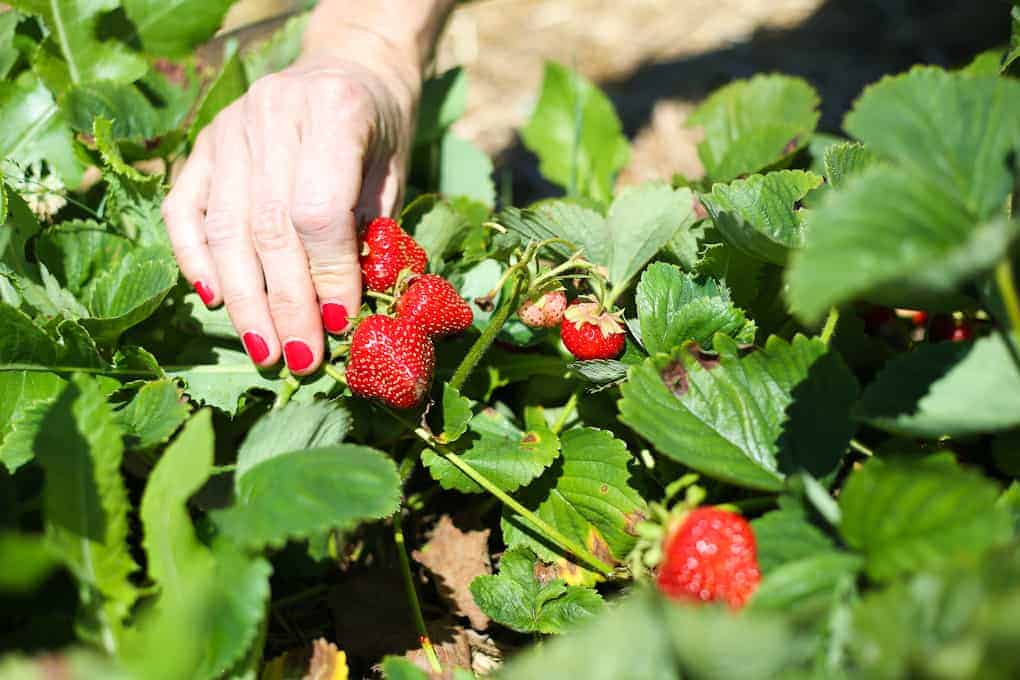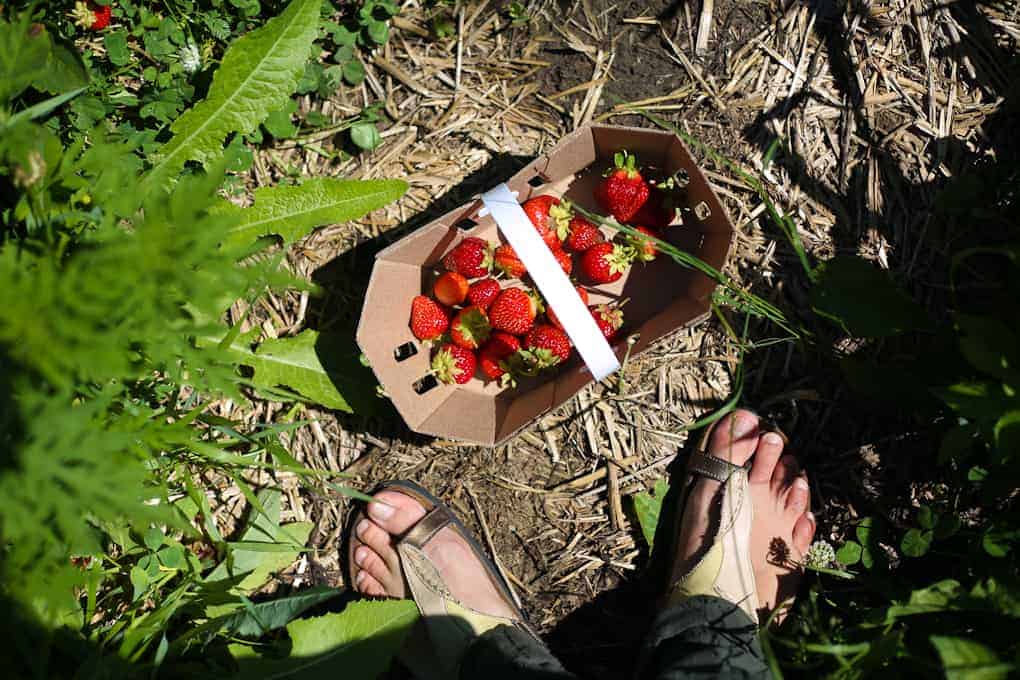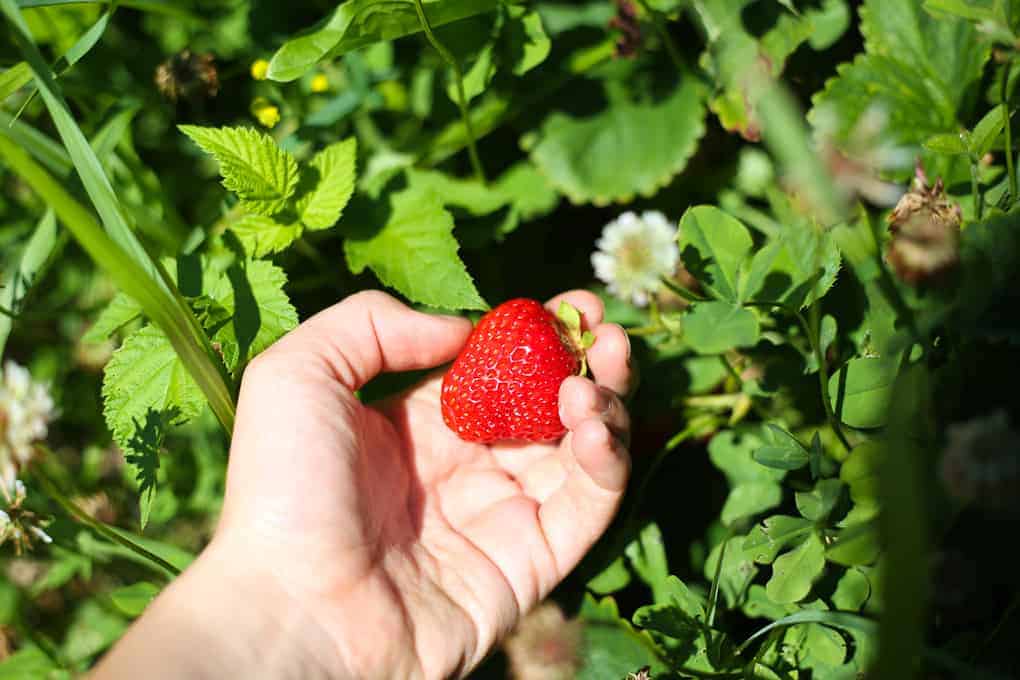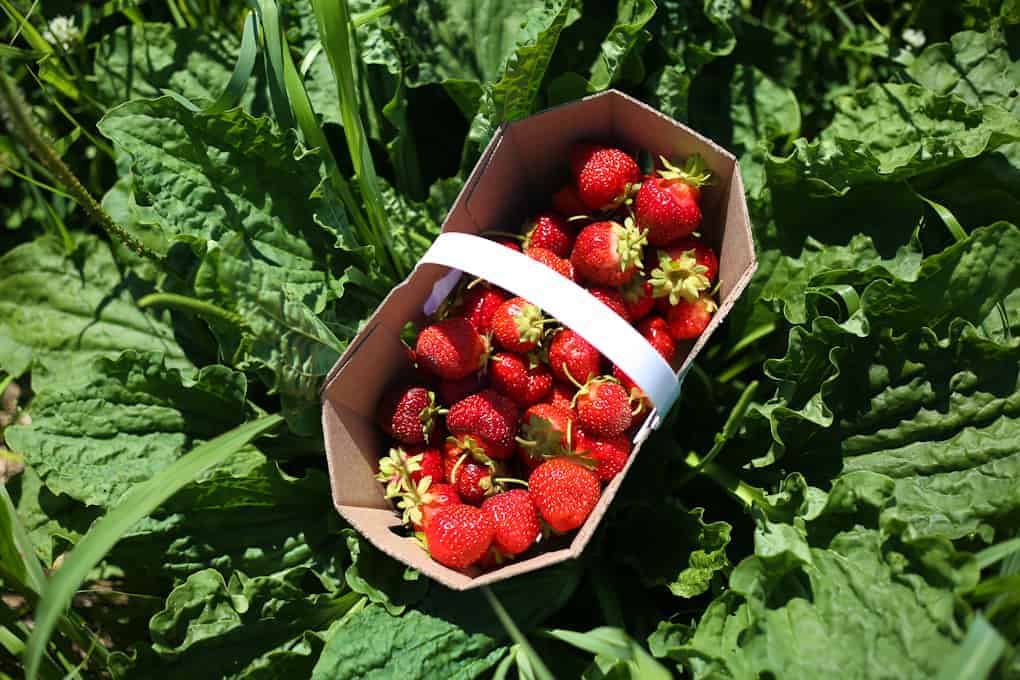 Berry picking has been a major part of my early childhood in Russia, when going out into the woods and finding the most secluded, wild berry stashes was each family's weekend pastime - and closely guarded secret. We made weekends of it, losing ourselves on trips that never ended, roads that meandered deeper into the unknown. We grabbed a hold of the familiar - the sight of those ruby red raspberries, the deep dark purple blueberries, the black-as-night blackberries - and followed it until we could fit no more berries into our baskets, until we couldn't possibly eat one more berry for fear of exploding.
Since moving to Canada, I have mostly given up on the idea of finding wild berries in the backwoods. But I have not given up the taste for honey strawberry jam, runny and luscious, a river of red punctuated by gem-like berries and bursts of herbs. Nor have I lost the sense of the hunt.
As soon as the first baskets of local berries start popping at the Farmer's Market, I begin planning my summer berry-picking excursions. I scout the local farms, trying to find one that is organic and has a balance of industries, for that perfect soil (the best one I went to this year was Ferme d'Auteuil). I begin dreaming up honey strawberry jam combinations. And then, on a weekend at the peak of the season, I gather up a group of friends, hop into a car and go berry picking.
It's the perfect summer activity - a chance to spend time with family and friends, getting your hands deep into the dirt, feeling the earth between your fingernails, and eating berries that still smell like the rain. It's a way of truly celebrating summer by going outside and embracing it, tasting the best of local, seasonal produce, and rejoicing at the possibilities that lie ahead.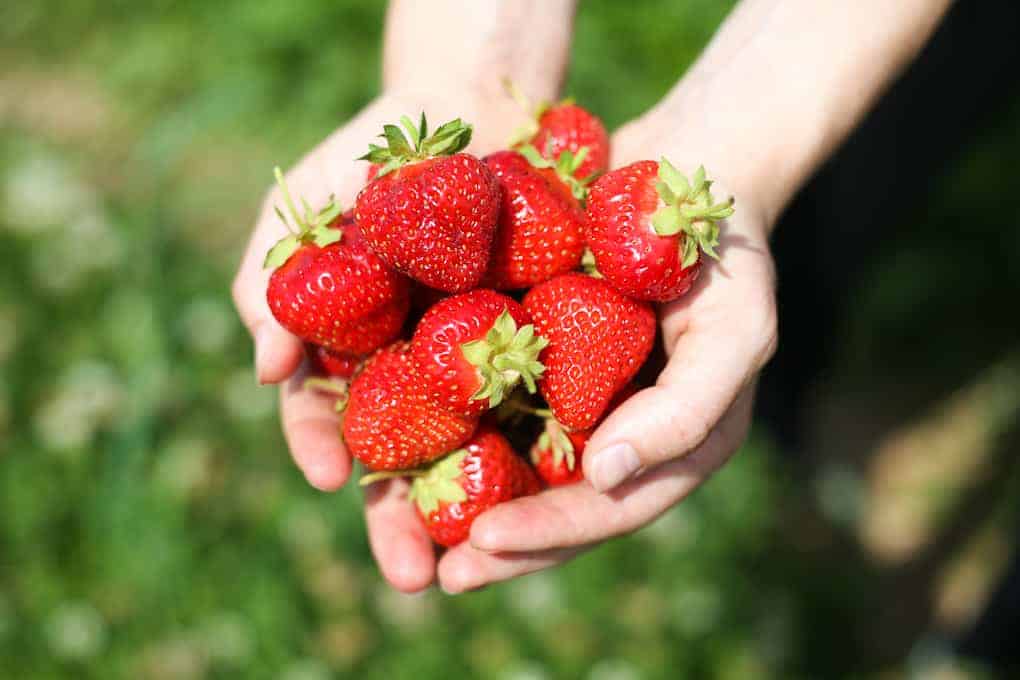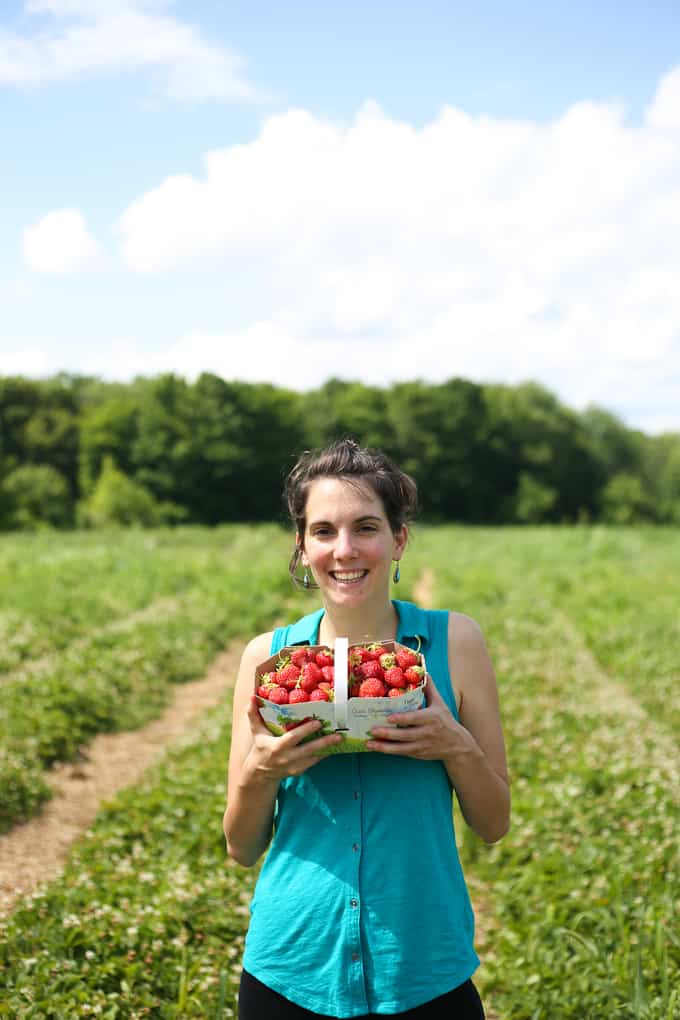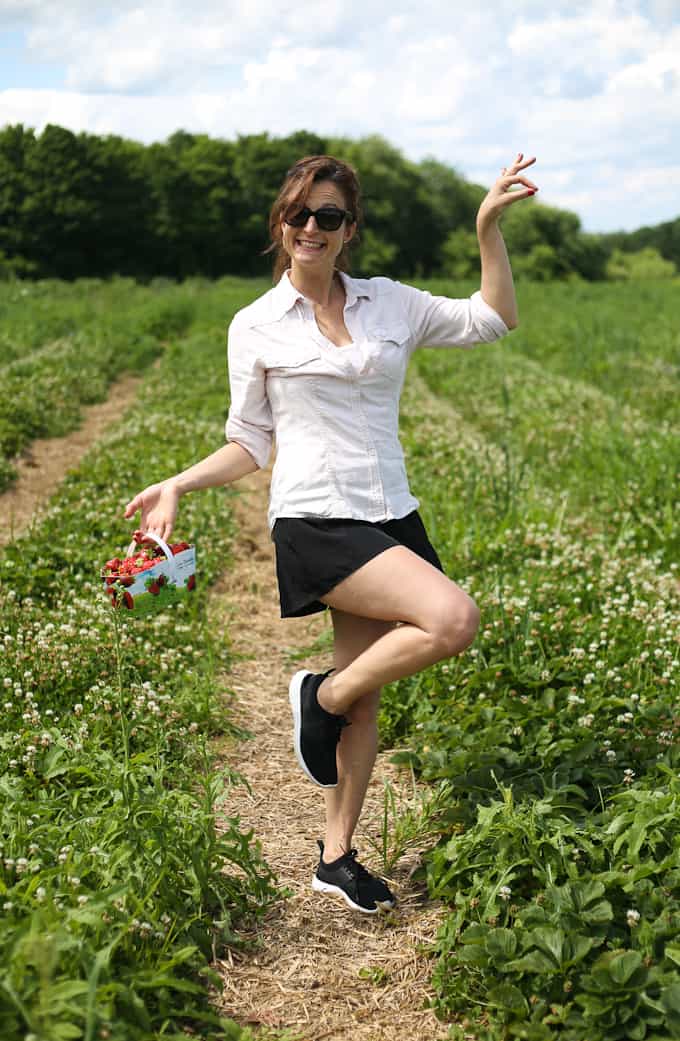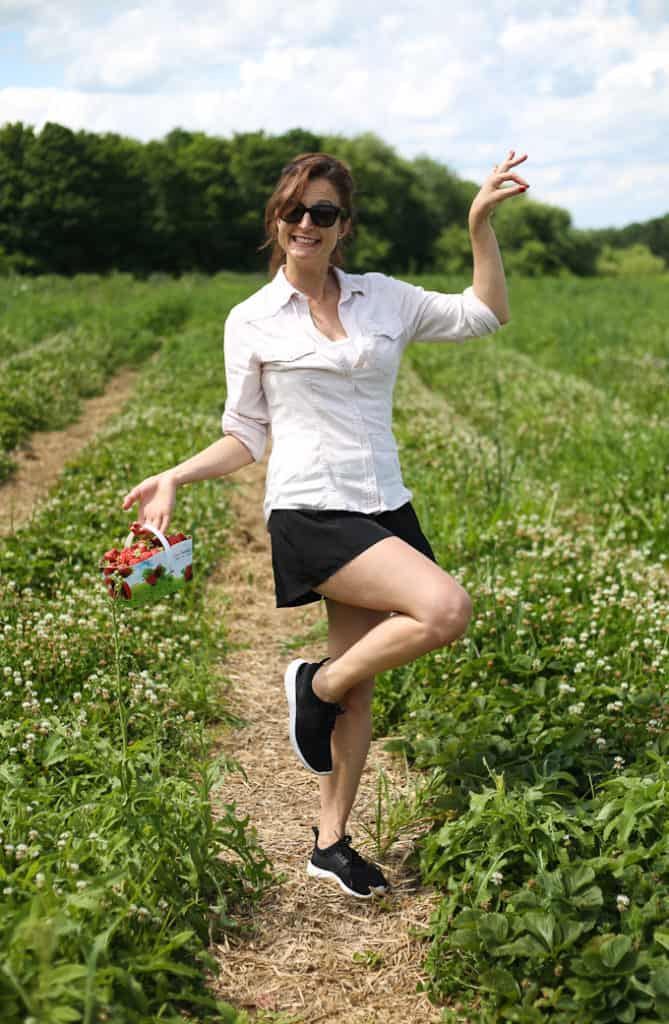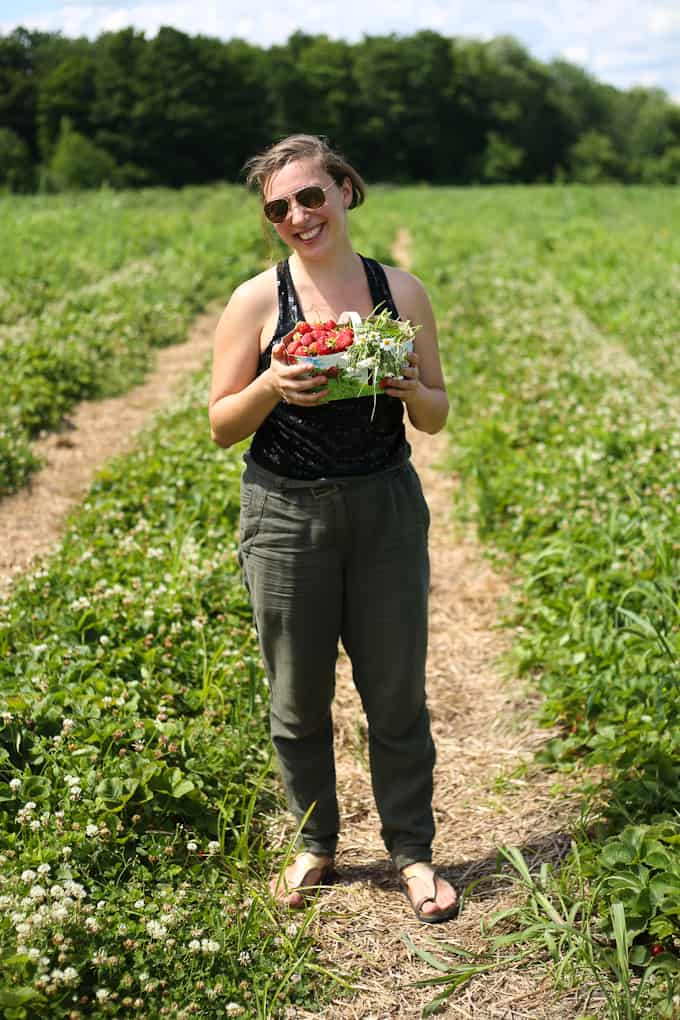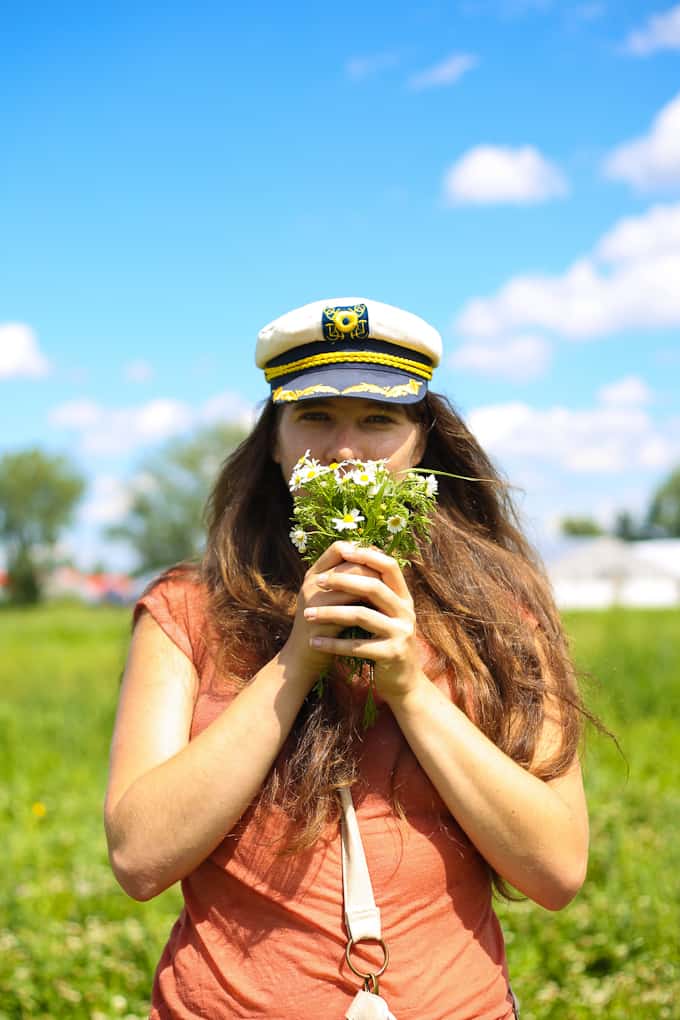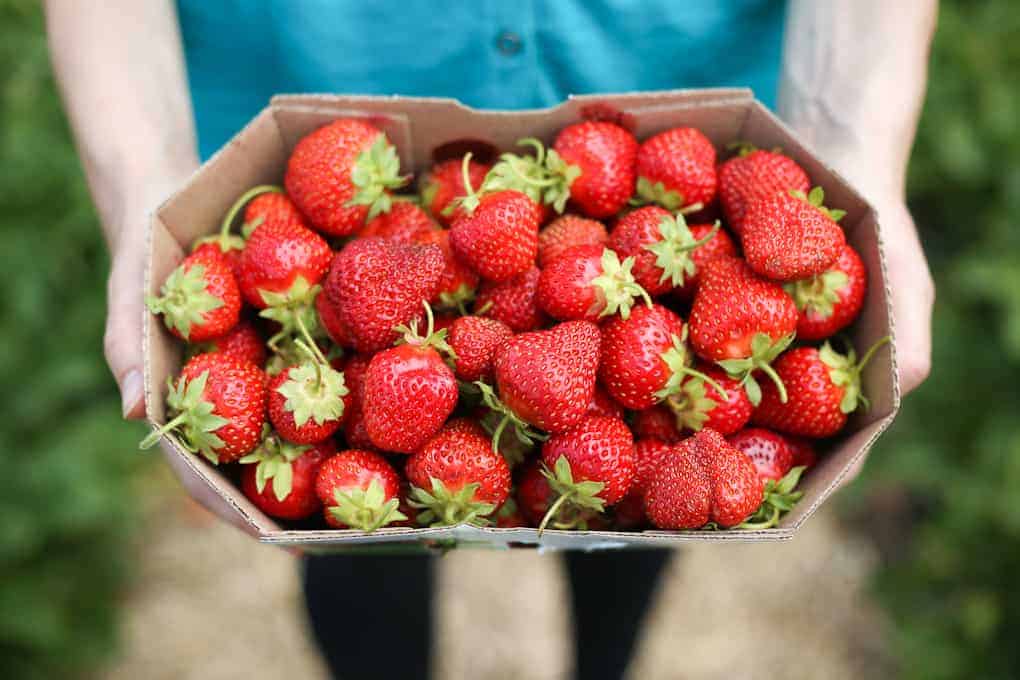 And as every seasoned berry picker knows, it also comes with its share of secrets. To find the best berries at a berry-picking farm, you should:
Pick a farm that has other crops as well. It means the soil will be richer.
Avoid the days immediately following the rain. The berries will be watery and, though appearing juicy, will actually make your jam way too runny.
When at the farm, go to the very back of the rows. Ignore the dwindling bushes in the beginning, the ones everyone gravitates towards; that's not where the good stuff is. Instead, go bravely where no one has gone before - the very back of the lot. Go backwards, and collect your rewards.
Pick the berries that are hiding deeper in the plant or bush, and not the ones that are up top or most visible. They will be the juiciest and ripest, full of that unblemished berry flavour.
If picking berries for jam, go for small berries. These have the most pulp and the least water in them, resulting in a meatier, less runny jam.
Finally, taste from each bush before you pick. Just because the bush looks good, or that the one beside it yielded good results, or that your gut is really telling you can't eat any more berries, don't skip. Taste, or pay for it later with lackluster, watery berries.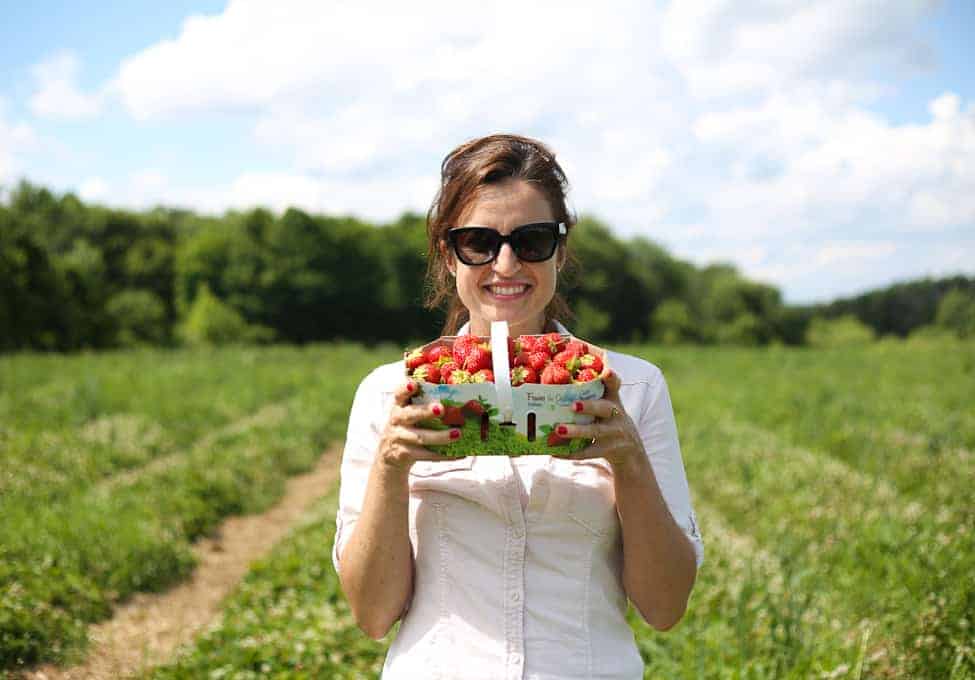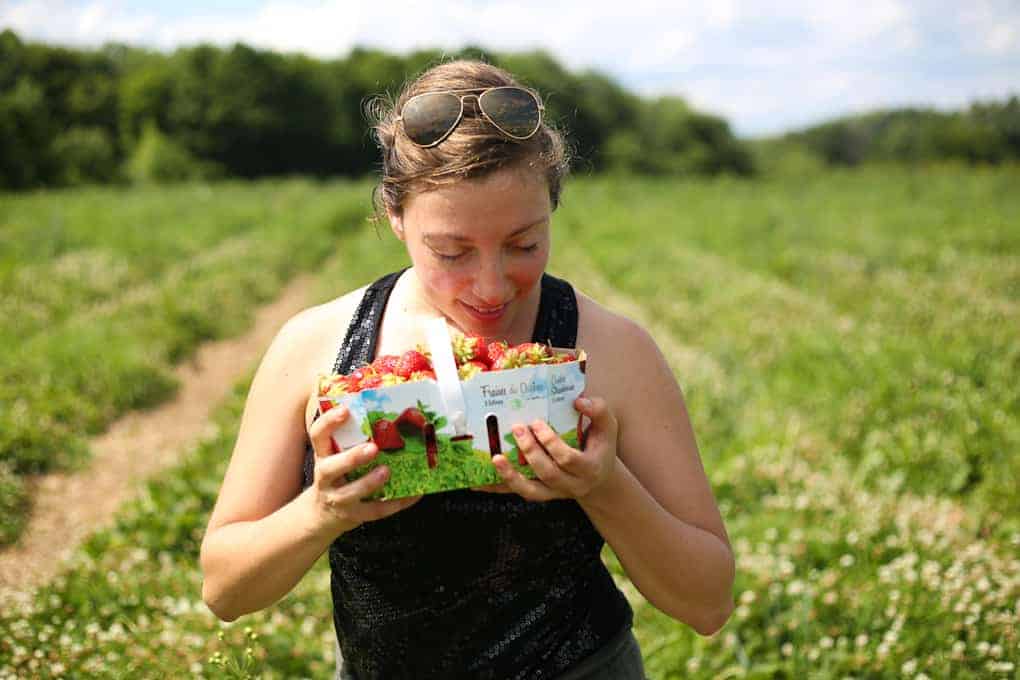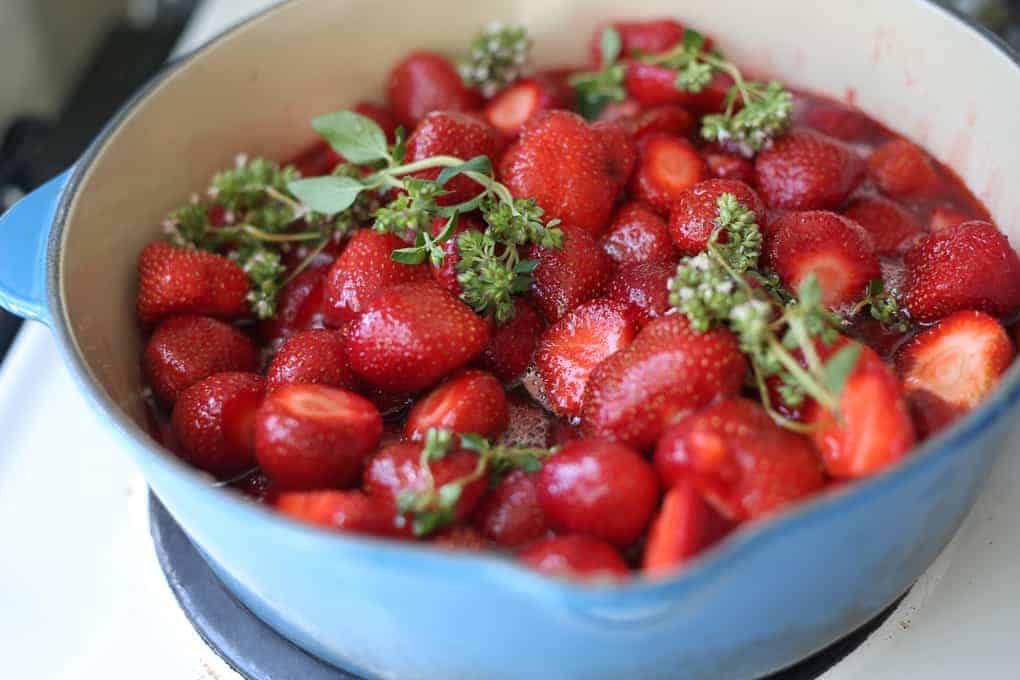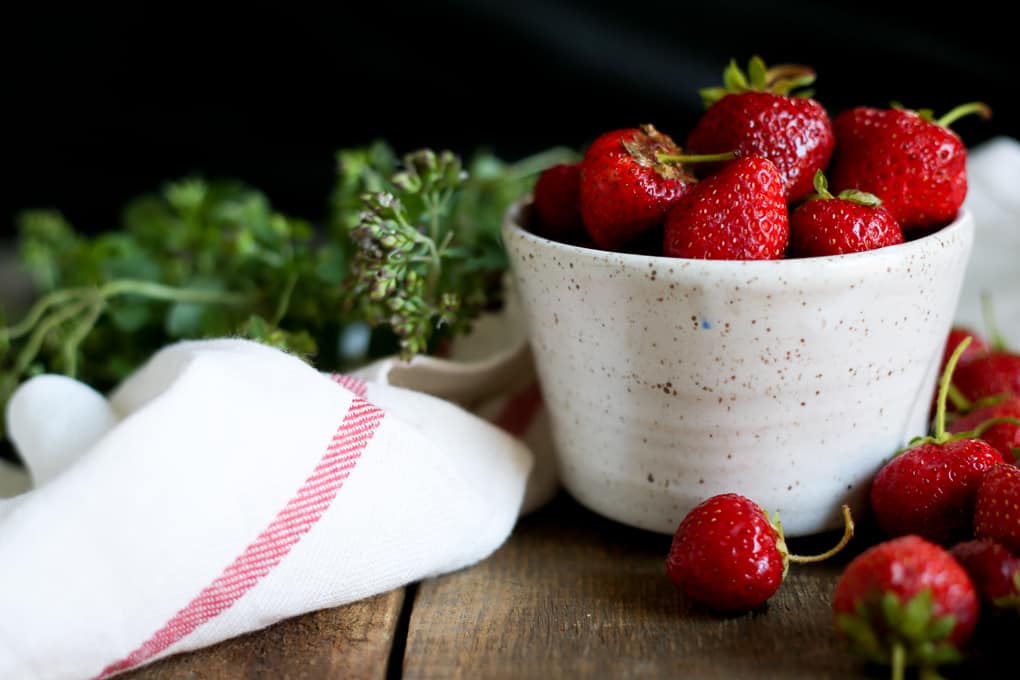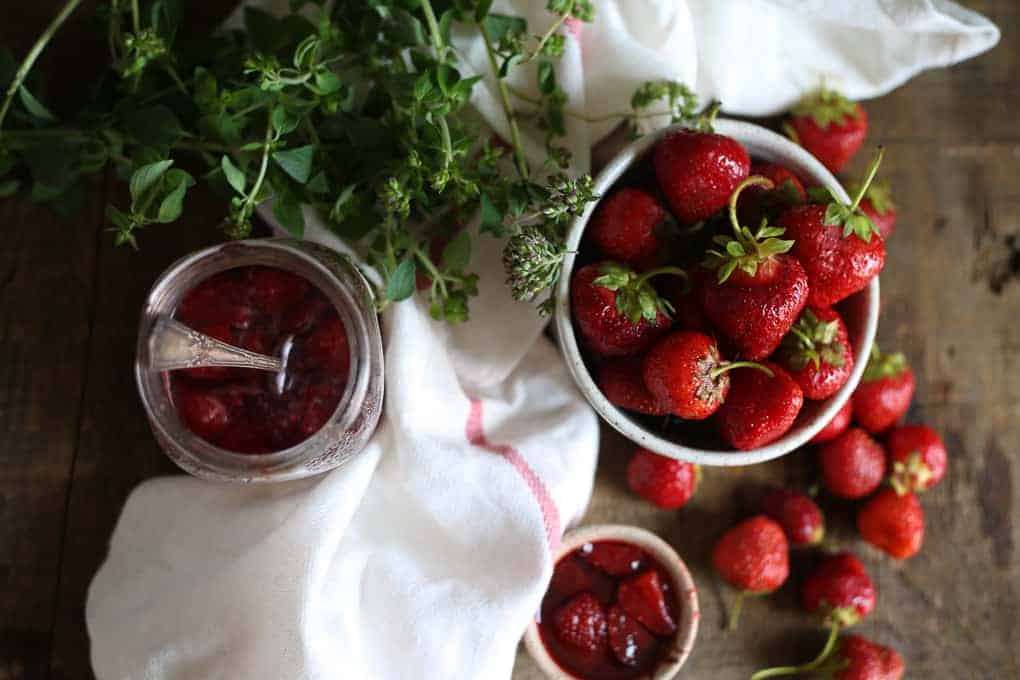 Yet my favourite part of the whole berry-picking experience comes after, when my friends and I return to my place to cook down all the lovely berries we picked into a beautiful, shiny jam. This is my chance to play with unique flavour combinations, to make cute labels and to develop a gift that will bring back the taste of summer for many months to come.
This year, we made jars of honey strawberry jam in three different flavour combinations: oregano blossoms; thyme and balsamic vinegar; and lavender and balsamic vinegar. Nearly 4 kilograms of strawberries yielded about 3 kilograms of jam that is a bit on the runny side, as we went picking after the rain and used honey, which generally makes runnier jam. But it also gives the jam a taste like no other: floral and subtle, sweet and promising, leading you to reach for that spoon and grab a second taste, and another one, and another one. We played with fresh local herbs, though I encourage you to try ever different combinations - rose water and petals is another one I'd like to try with strawberries, and black pepper and strawberries are always good together.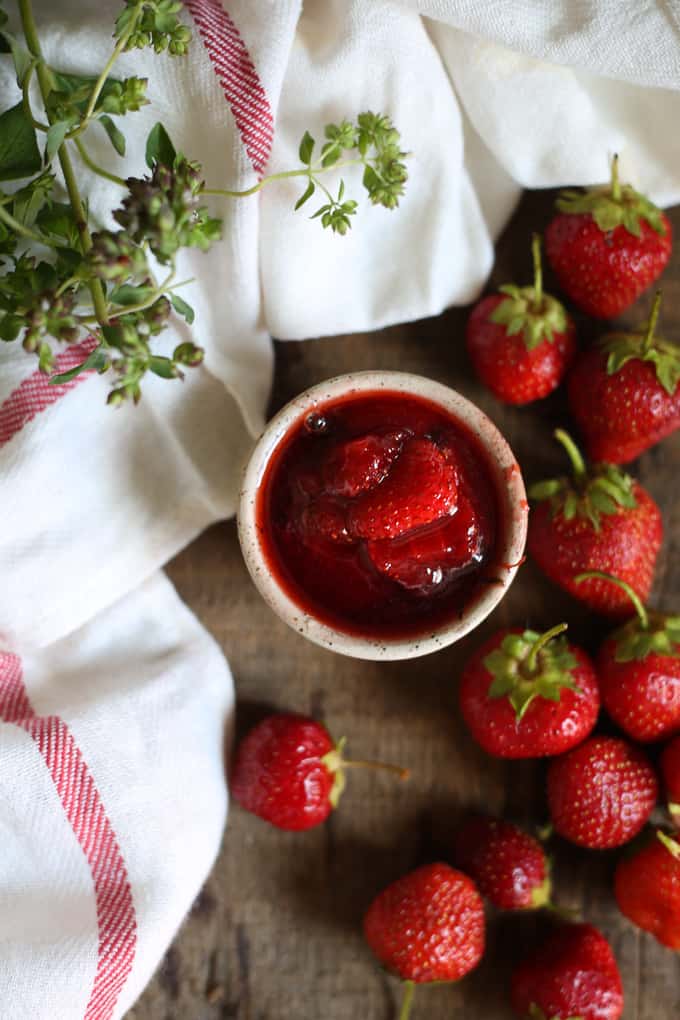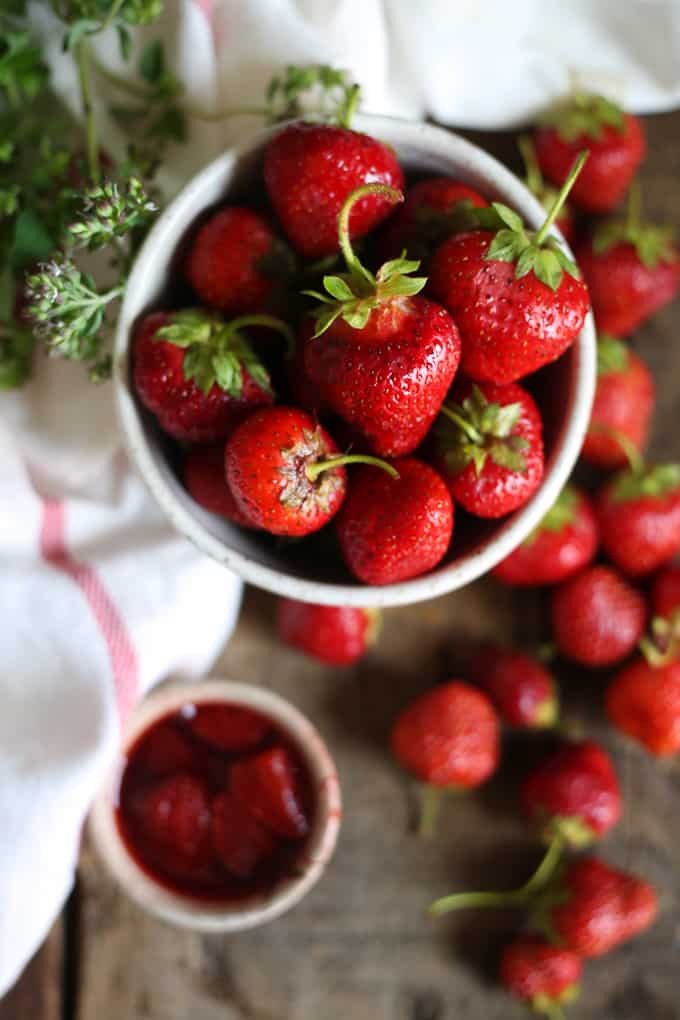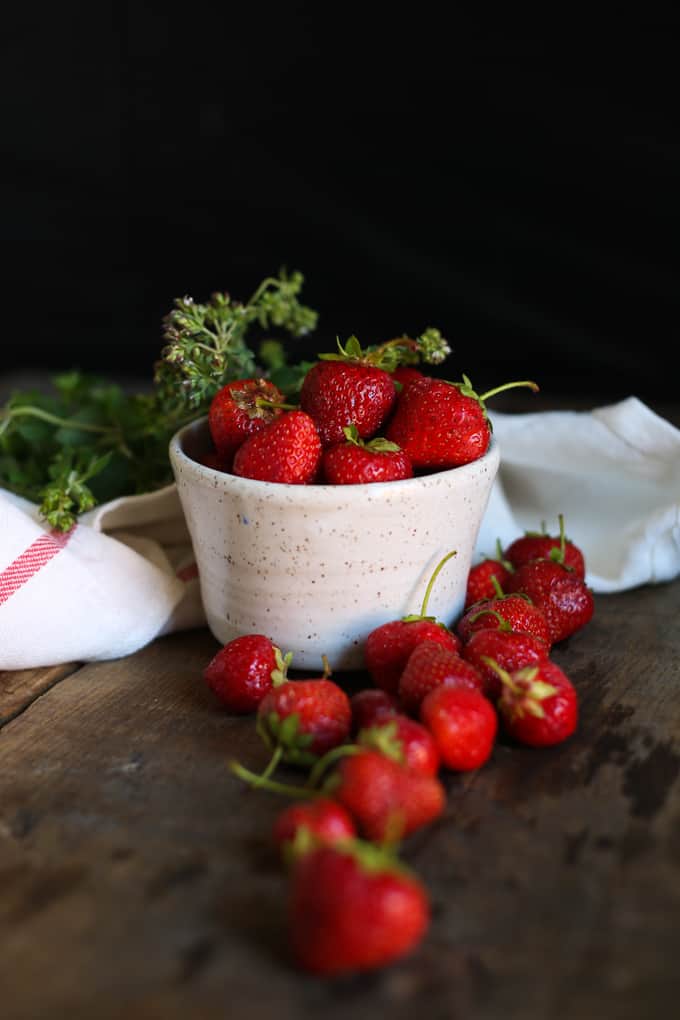 In short, celebrate summer. Grab a basket and go to the nearest berry-picking farm (find Quebec ones here). Invite your friends. Pick to your heart's desire, filling your belly with berries and your hands with dirt. Laugh until your sides ache. And then come back home, fire up an old enameled cast iron pot or stainless steel skillet, and make honey strawberry jam.
The memories will last you a lifetime. But the taste of that barely sweetened honey strawberry jam? That will go even further.
Follow At the Immigrant's Table on Facebook, Instagram, Pinterest, Bloglovin', or Twitter, subscribe to my mailing list, or contact me about advertising and becoming a sponsor. If you make one of my recipes, don't forget to tag it #immigrantstable @immigrantstable!
I received monetary compensation in exchange for this post. However, I am proud to only work with those companies whose products I truly love. And as always, all opinions expressed here are my own; you can always expect me to be honest with you guys!
Tried and loved this recipe? Please leave a 5-star review below! Your reviews mean a lot to me, so if you've got any questions, please let me know in a comment.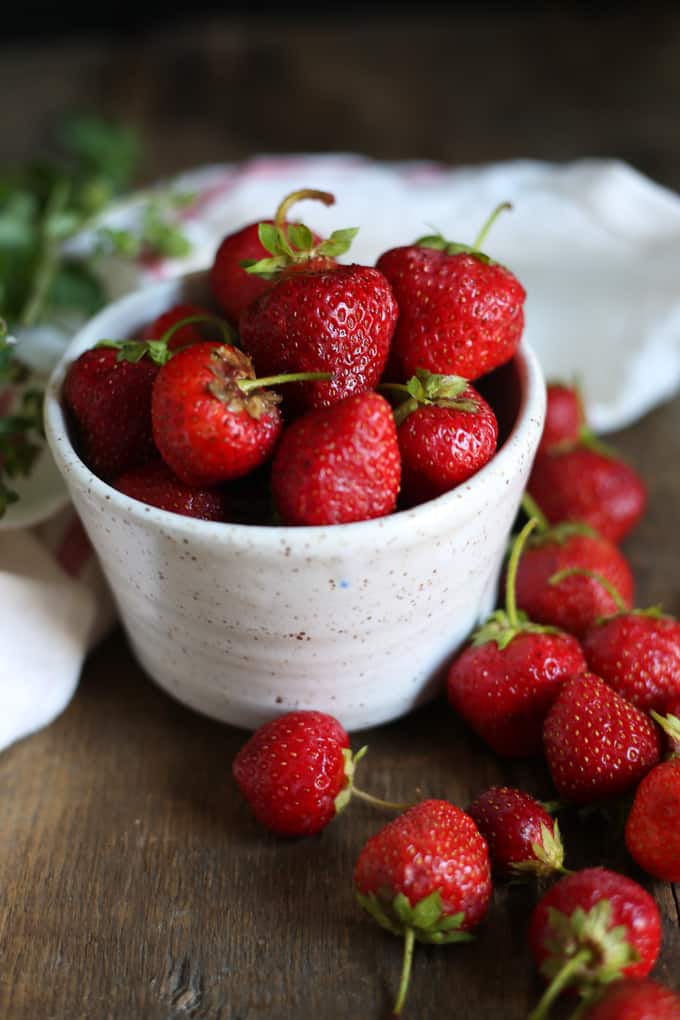 Recipe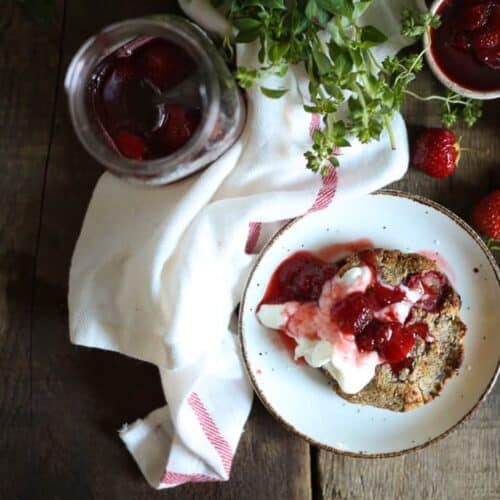 Honey strawberry jam with oregano blossoms, thyme and lavender (GF, Paleo)
Ingredients
Honey strawberry jam with oregano blossoms:
1

kg

strawberries

500

g

honey

10

sprigs of oregano blossoms

do not use the oregano leaves themselves, just the blossoms - they have a more delicate taste

Juice of 1 lemon
Honey strawberry jam with lavender and balsamic vinegar:
1

kg

strawberries

500

g

honey

2

TBs

dried lavender

2

TBs

of balsamic vinegar

Juice of 1 lemon
Honey strawberry jam with thyme and balsamic vinegar:
1

kg

strawberries

500

g

honey

10

sprigs of thyme

2

TBs

of balsamic vinegar

Juice of 1 lemon
Instructions
Prepare strawberries: wash berries well, remove stems, and cut strawberries in halves or quarters (depending on the strawberry size).

Sterilize one 500 ml jars in a hot water canning pot.

Place a small plate in the freezer.

In a large enameled dutch oven or stainless steel pot, combine berries and honey. Bring to a boil and let cook for 20 minutes, until sauce has reduced by half and berries have broken down. Add your herbs and balsamic vinegar, if using. Let cook for an additional 10 minutes, then test jam for doneness - drop a little on frozen plate, and run your finger through it. If jam immediately rushes in to fill the space left by your finger, then jam isn't done and needs another 10 minutes. When ready, turn off heat and remove herb stems.

Ladle jam into sterilized jar. Cover with lid, and gently screw down the metal rim with two fingers, just until resistance is met (do not close jar tightly - the air should be able to escape between the lid and the rim for the jar to seal properly). Process in a hot water bath for 10 minutes. Leave closed jar on the counter for 24 hours, until the lid has popped in and sealed properly (you should see a dip in the middle of the lid where the vacuum has sealed it).

Sealed jam will keep sealed outside the fridge for a year. Once opened, keep jam in the fridge.
Tried this recipe?
Comment + Rate Below!
Connect on Instagram!
Find us @immigrantstable