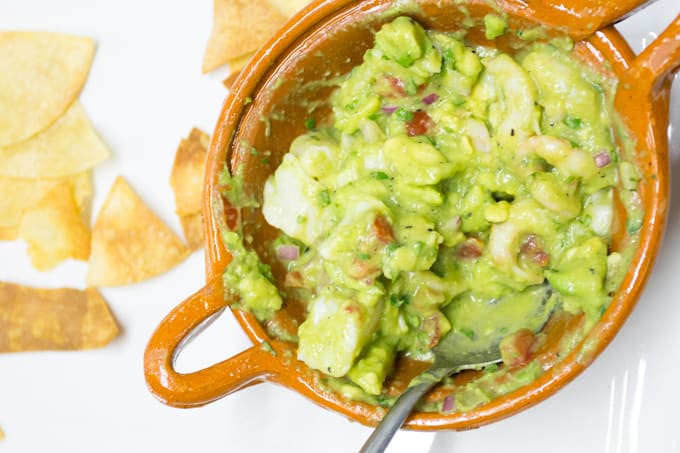 There is a debilitating sense of fear that takes over me when I walk into a room full of strangers. My heart starts to pound in my chest, threatening to rip through the layers of fabric and roll, bloodied and still pulsating, down to the floor. My hands get clammy and I find myself having to move my fingers in pre-ordained patterns, counting how many times I touch each digit. And even as I feel my throat constrict and my breath get shallow and cold, I am vividly aware of the beads of sweat that start to make their way down my neck and into my clothes.
I guess you could say I'm shy.
Stepping through the entryway of the first Meet, Eat, Collaborate! in Montreal wasn't so different. My basic instinct was immediately to turn around, leave, get some air, hug a tree or something. But then I smelled the dahl cooking in the corner, at the table of Special du Jour. I heard the clink of ice and the fizzle of locally made Cola 1642 as it got poured into glasses alongside a generous splash of rum. I saw the mounds of gluten-free, vegan baked goods in an hidden corner of the room (sadly, I seem to have misplaced the card of whoever made them! ARGH!). And as my mouth began to water and my camera to involuntarily snap photos of all the action, I realized I was no longer afraid.
In fact, I couldn't wait to dive into all of the deliciousness.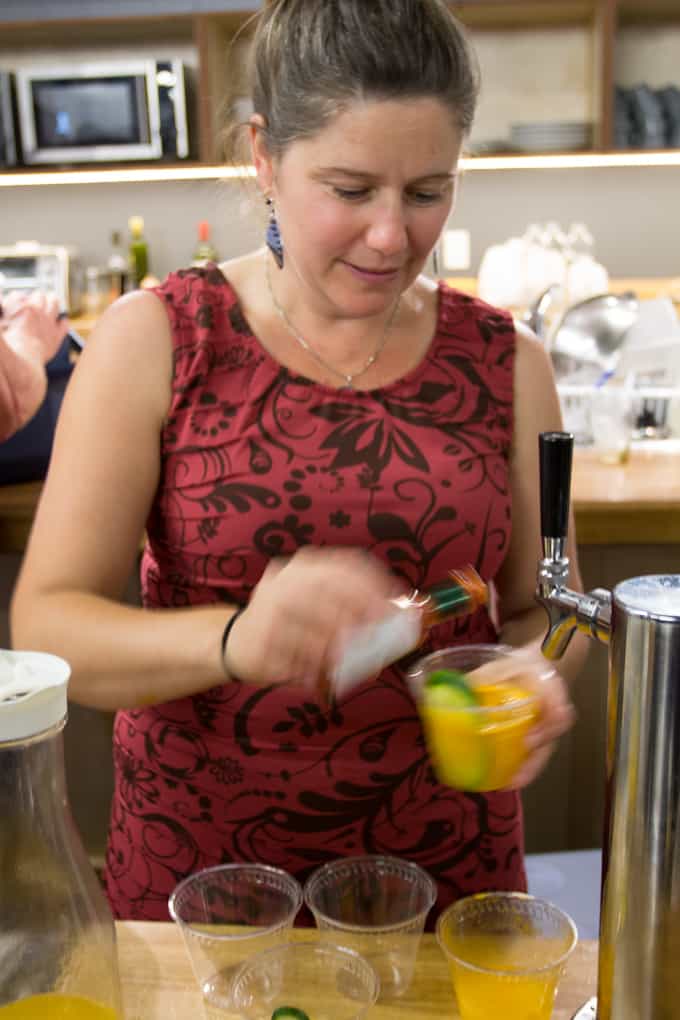 There was just something about being in the same room with like-minded people, who were just as excited about the latest berry to make nectar from (the argouille), or the different ways to pickle kohlrabi (I have a recipe in the works, but it's so easy I wasn't sure if I should share it...). Looking at all of the different entrepreneurs and their delicious local food businesses, all so immensely proud of what they do, I was filled with a sense of hope for the future of North American food production. And as I found myself talking to strangers about the level of acidity in strawberry salsa (usually not enough) or pondering about whether it's OK to feed organic, wholesome doggie treats to husbands (it's not), I knew that Mangeons Montreal/Let's Eat Montreal, their partners for the event Rhizome MTL (headed by Laura Howard, formerly of Provender) and other communal dining entrepreneurs were onto something.
Food brings people together. It's a simple premise that people have internalized for centuries, and to which they clung ferociously through poverty, plagues, wars and misfortune, in royal courts and in paupers' houses.
And now, it looks like it's the basis of the hottest social trend this year, that of communal dining. And from my year living in Montreal, it's clear that this is the perfect place to experience the renaissance of sharing food with strangers.
With Jewishly themed dinners by my friends at The Wandering Chew, unique food explorations by 'Round Table Tours, free cooking workshops with grandmothers and grandfathers through Santropol Roulant and now, this new series of food-themed meet-ups and tastings from Mangeons Montreal/Let's Eat Montreal, it seems like you could eat well with like-minded people nearly every day of the year in Montreal.
And apparently, I'm not the only one who thinks that (surprise surprise). I recently discovered Eventbrite's Food & Drink project, which mapped out the top food and drink trends across the U.S., and couldn't wait to see what communal dining events are taking place in my neck of the woods. Wherever you may live in North America, Eventbrite is a great platform that assists you in finding events in your areas. They also have free event management tools to get the word out about your event, sell tickets, and track your event progress. I've used them before for events that I've put on through the Jewish Food Project, and was impressed with the easy interface and flexibility.
And what's next for Mangeons Montreal/Let's Eat Montreal? A focused list of local food & wine-themed communal dining and other social events that just may give the big guys a run for their money. I look forward to seeing what's next in store for this new intiative!
This summer, I urge you to go check out a communal dining event in your area. If like me, you suffer from heart palpitations each time you are near grilled cheese AND strangers, then why not combine the two together and see if it helps? Or if you thrive on the excitement of meeting new people, then all the more reason to take in one of the many exciting foodie events in your area.
If you're in Montreal, come say hi at a Wandering Chew event, or the next Mangeons Montreal/Let's Eat Montreal communal dining, chatting and networking gathering. For other locations in North America, check out Eventbrite's nifty search engine.
P.S. - In the interest of full disclosure, I was invited to the Meet, Eat, Collaborate! event as a blogger. However, as the night really was a lot of fun, I wouldn't have hesitated to have gone by my own initiative - and will continue to do so in the future. All opinions expressed here are my own.
Tried and loved this recipe? Please leave a 5-star review below! Your reviews mean a lot to me, so if you've got any questions, please let me know in a comment.