In a city like Montreal, there are foodie events happening pretty much at every hour of every day. You would be hard pressed to look for a good bite to eat and not find it within a 2-km radius, or look for something fun to do in the city and come up empty-handed. But when major app RestoMontreal decides to dedicate its splashy launch to not only showcasing its feature restaurants, but also to feeding those in need, I start to pay attention. Because anytime you can do good through your food, you can count me in.
The RestoMontreal app, the city's newest restaurant finding, reviewing and social sharing mobile app, launched in late May with an impressive line-up of partner restaurants (note that the website RestoMontreal has is actually quite the veteran, working to fill Montrealers' stomachs for over 11 years!). From vegan macaroons to Southern-style BBQ, wood-fire oven-cooked Italian pizza or fragrant Indian samosas, at any given moment RestoMontreal enables you to find pretty much anything you crave. Accompanied by glossy photos and a simple and easily navigable design, this baby really delivers everything you need from a restaurant finding app.
I first learned about the RestoMontreal app at their launch event, La Fête des Restos. Held in the popular Terrasses Bonsecours on a clear, blistering hot summer day, Fête des Restos brought together the usual suspects: some of the city's top restaurants, chilled white wine and chic Montrealers. Add to that a few unique touches - an artfully arranged custom candy bar, vegan macaroons dispersed on silver trays, and fresh roses for everyone - and you've got the recipe for a great summer launch party.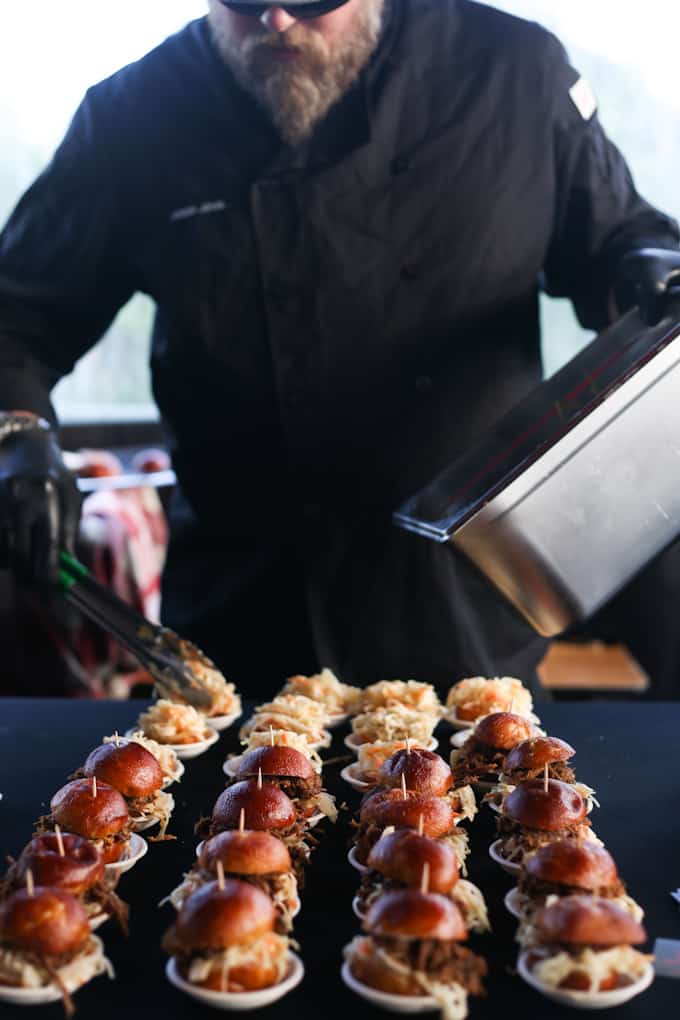 Yet Fête des Restos did not stop there. Beyond the wow factor, this was one foodie event aiming to do good through food. Between May 20th and May 27th 2016, for every download of the new iPhone or Android app, RestoMontreal donated $2 to the Food Banks of Quebec. With each download providing six (!) meals to those who need them, this was an easy way to give back to the community while discovering great new eats in Montreal.
I'm going to leave you with some snaps from the evening, highlighting the great food and beautiful people who make Montreal such an incredible foodie city. Hope you have a bright, tasty and sun-filled weekend ahead!
In the interest of full disclosure, I was invited to Fête des Restos as a blogger. However, I received no monetary or product compensation for writing this piece, and as always, all opinions expressed here are my own. It's my pleasure taking part in making the foodie community of this great city a bit more connected!