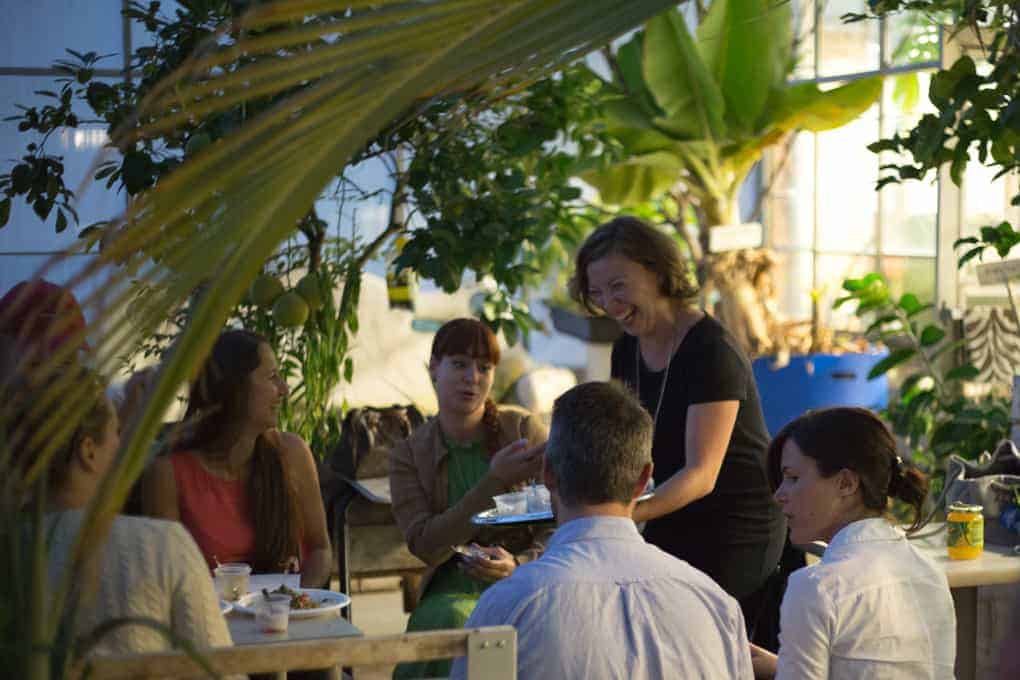 As the Jewish year turned, we invited a few of our closest friends and exciting strangers to leave their worries behind and enter a hidden urban jungle of our making. At 5 O'clock in the Oasis, At the Immigrant's Table's unique Rosh Hashanah celebration, guests were treated to an array of Middle Eastern snacks, freshly pressed juices, beautiful violin music - and words of wisdom to soothe their souls, and to welcome in the new year with a blank slate.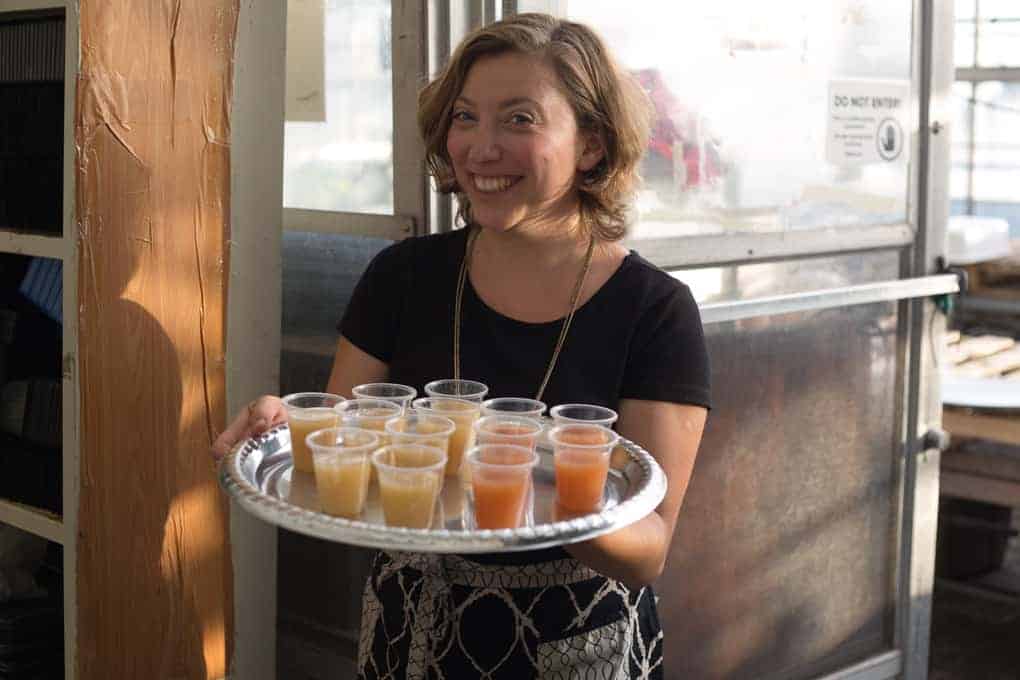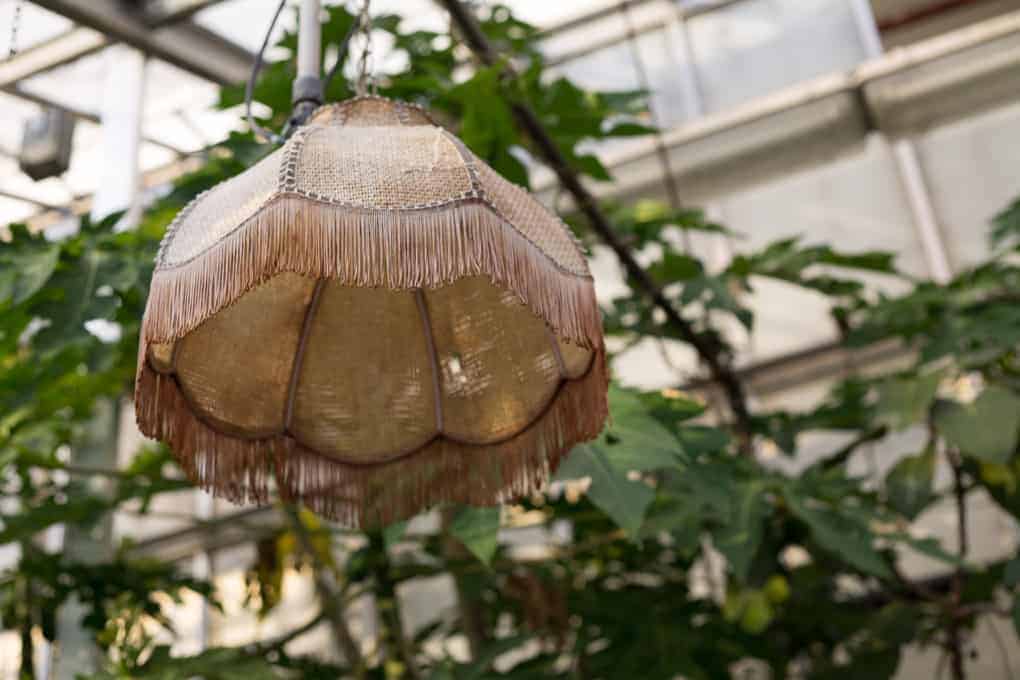 Nestled inside a glass box in the heart of the city, there lies a secret oasis in Montreal: the Concordia Greenhouse. I have long been impressed with this tiny eco-system on top of one of the city's main universities, a space dedicated to growing life, exploring new worlds and breeding beauty. So when thinking of a space where we can celebrate the turning of the Jewish year and the chance to start anew, my mind immediately gravitated towards this conservatory of life and nature.
And at this time of transition, it provided the perfect venue for some contemplative, restful time for our guests. As I've mentioned
before
,
there have been a lot of changes around these parts
. For many people I knew, this was the year they lost loved ones, drastically changed jobs, or dealt with health crises. We were all anxious to leave it behind and to turn over a new leaf to what looks like a year of extraordinary good luck and angelic supervision - the year 5777 of the Jewish calendar (in case you didn't know, 7s are considered lucky in Judaism). In light of this monumental change, we wanted to create an experience that would connote freshness and newness, purity and a clean start. I devised a menu centred on fresh-pressed juices and Middle Eastern bites that were entirely free of animal products and gluten, without compromising the taste.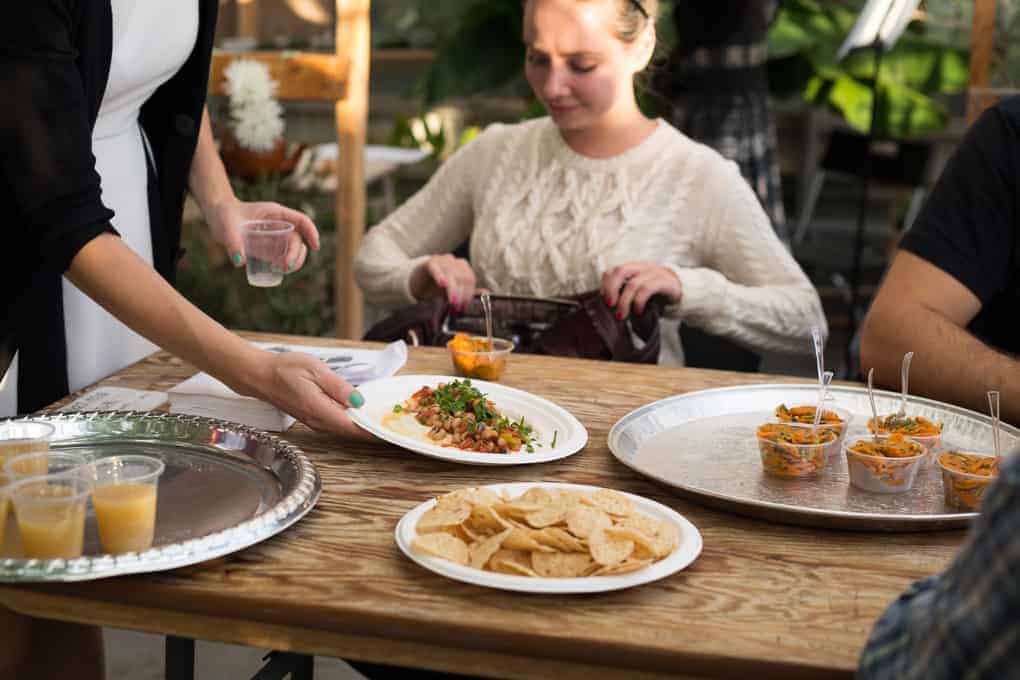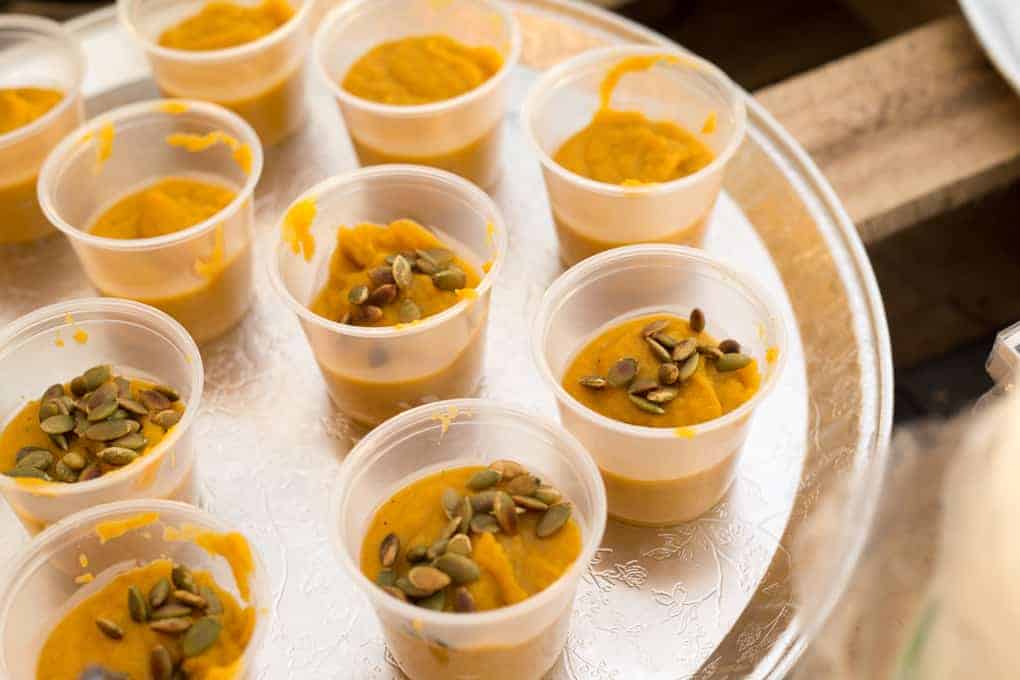 At 5 O'Clock at the Oasis, our guests dined on:
Grape + apple+ thyme + ginger juice
Apple + celery + lemon + ginger juice
Soul-warming roasted squash and yam soup with sauteed pumpkin seeds (based on this recipe) Zesty Moroccan carrot salad (from my e-book) Black-eyed pea mesabacha with tahini (recipe coming up!) Gluten-free apple and date crumble Vegan malabi with pomegranates and rose water (recipe coming up!)
And pardon me if I say that honestly, this was some of the best food I served at an event yet! To help all that amazing food go down, we enjoyed the music of talented Montreal violinist
Han-Jou Ku
, and a riveting explanation about the symbolic meaning of Rosh Hashanah and its foods from Rabbi Ellen Greenspan from
Temple Emmanu-El Beth Sholom
in Montreal.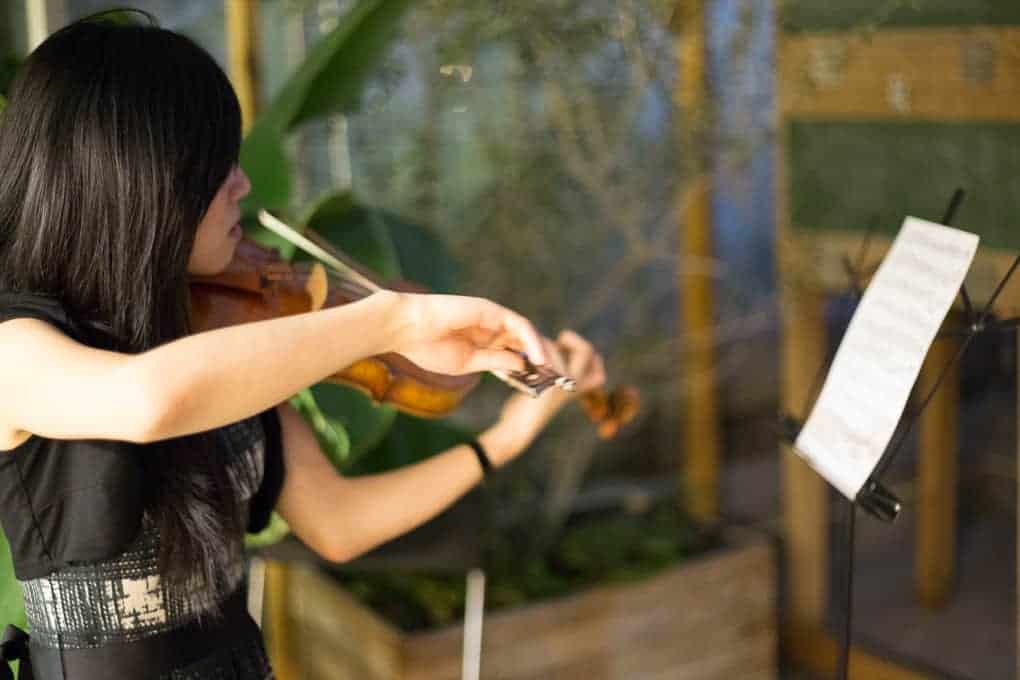 Overall, it was a magical event. As the sun
sunk over the rooftops of the city, we munched on tasty, clean treats that set our souls at ease, but awoke the fire in our bellies. We unwound to the melodic trill of a violin, reignited friendships and sparked new connections. And most importantly, we dipped an apple in honey and raised a glass of freshly pressed juice to the start of an angelic Jewish new year.
May we all have a calm, clean and blessed new year, full of angelic supervision - and fresh new starts. And if you're in Canada - happy Thanksgiving! To see more photos from the event,
check out our Facebook album.
Looking for more Rosh Hashana Recipes and Inspiration?
Here are a few of my favourites:
To avoid missing out on future magical events, follow At the Immigrant's Table on Facebook, Instagram, Pinterest, Bloglovin', or Twitter, subscribe to my mailing list, or contact me about advertising and becoming a sponsor. If you make one of my recipes, don't forget to tag it #immigrantstable @immigrantstable!