Some of you may sit there thinking that food photography is an art. My personal favourite food photographers all have an ephemeral quality to their work. When you look upon their photographs - whether they're dark and moody, or bright and airy - there is a sense that you have just caught them at the perfect moment in their kitchen, hard at work.
In good food photography, the set up feels organic, the light natural, the food beautiful in its raw, simple form. Nothing is overworked. And though the props are often gorgeous, they are not the focus of the piece; the food is.
That is the feeling I attempt to channel in my own work. Or at least, the feeling I have learned to channel. But I also learned, in my one year of trial and error, good lighting and bad, that perfect food photography doesn't 'just happen.'
The truth is that food photography, like porn, is all about getting the money shot.
Because I know that many of you, like me, are aspiring photographers, I thought that I would start a very sporadic series that discusses food photography in itself and provides some food photography tricks. I am hoping that some of you will tune in with your own lessons, and we can make this a discussion. Then I'd feel less like I am talking to the ether!
Because I am still learning (and because the annals of this blog are full of terrible, laboured photographs that could show you I don't actually know jack), I won't promise to make you better with the camera. Because I'm a klutz, I won't always have my own amazing photographs to illustrate what I am talking about, so sometimes I will borrow from the masters. I won't presume to teach you anything groundbreaking. But hey, this advice is free, so what have you got to lose?
My first food photography trick is one that I just learned, literally, in the middle of a photoshoot, and that helped me transform a barely-mediocre photo to something I actually like: good photography has a story.
Now, this seems obvious. Isn't that what thousands of fashion editorials have demonstrated to us over the years? However, I don't mean this in the complicated, let's-make-up-our-own-fairytale sort of way (and not even in the what-is-backstory-of-your-meatloaf way).
What I'm trying to say is that when you set up your food for a shot you should ask yourself one simple question: when was this shot taken? Are you trying to convey a moment during the serving of the food? Are people already eating? Is the food still being prepared? Focusing on this simple food photography trick has actually done wonders to my food photography.
Now, my own photos pale in comparison to these ones, but here goes. Compare these two photographs of my yam and cranberries casserole dish with granola toppings, for example. One was taken early on, before I started thinking about the timing. The other was once I figured out exactly what moment I wanted to convey - the preparation of the food.
Thinking of timing anchors your work in something real. If the food is being served, then you want to create the perfect moment for eating it - a picnic, a festive meal, even an enchanted forest.
If people are already eating, you want to show the dish diminishing, hint at movement, change - crumpled napkins, dirty plates, even hands and spoons.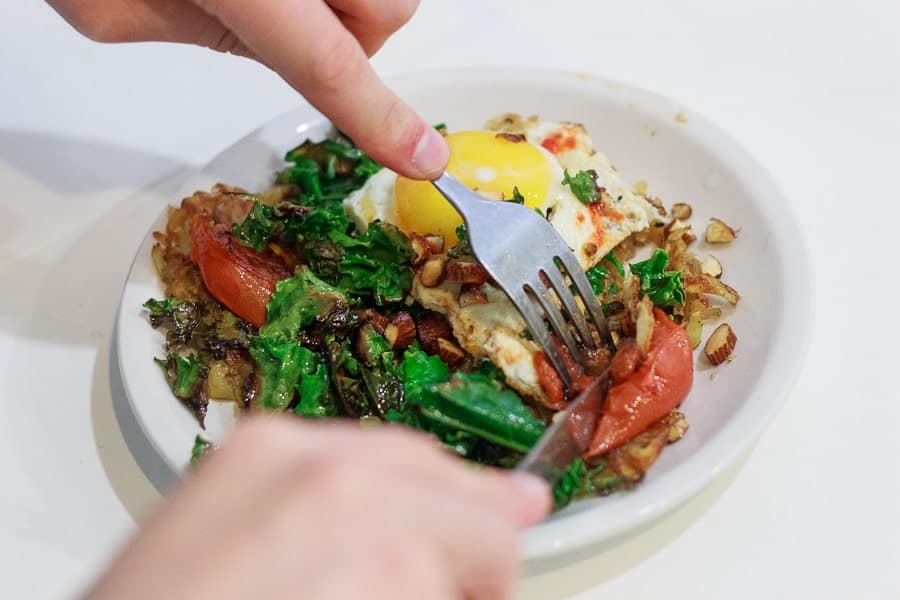 Both of these shots are eating shots; one just looks more natural than the other.
Even if the dish is complete, you could be attempting to recreate the setting in which the dish was made. Measuring cups, flour spills, dirty knives are all OK here. This doesn't mean you actually have to take 'process shots' in the middle of cooking; the trick is to make things seem accidental and not intentional.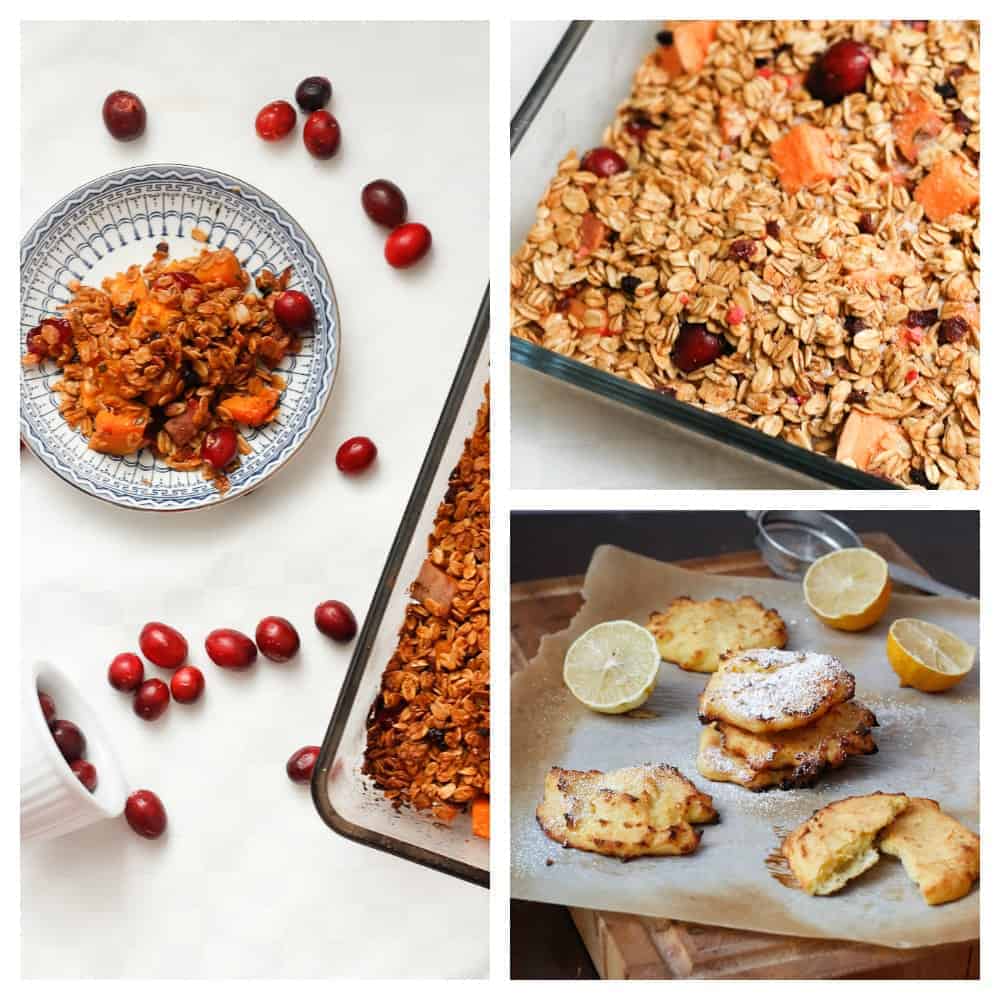 Now, these are just things I'm learning. I haven't been able to implement them all in my work. I definitely don't get them right every time. But I have found that thinking of timing when presenting my food has been helpful to what props I choose, how I arrange them, and how I position the food.
What do you think? Do you consciously think about what stage in the dish's life you're trying to convey? Or do most people automatically go for process shots and then serving stage? Am I the only one who thinks showing dirty plates and hands eating is alluring?