Hello, dear reader! Have you been experiencing the weakling 2015 version of the Polar Vortex? Montreal feels like it's stuck in a constant polar vortex, with none of the fluffy snow and all of the -20 temperatures. And it didn't help that up until two days ago, the door to my apartment basically led directly to the frozen tundra outside, thanks to some terrible insulation and strategically placed cracks. But as the best cure to a cold home is to bake something, I've got the Friday link round-up to keep you warm!
Today, I will be going to a vegan Shabbat dinner, and trying my hands at baking a gluten-free, vegan challah. How fun is that?! I'll let you know how it goes (probably via Instagram, so if you're not following me yet, you really should be!).
But in the meantime, here are some things you can make this weekend: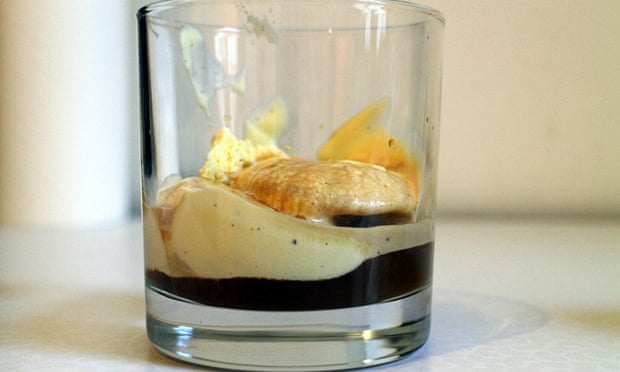 I absolutely adore affogato, and think everyone should go make it right now. No, seriosuly. It's the best of all worlds.
Khachapuri happens to be one of my parents' favourite dishes, though I have to say I've never seen it served with a raw egg like Lady and Pups does.
I used to think blood oranges were super disturbing because of their name. And yet, I would always buy a glass of freshly squeezed blood orange juice at the market, and pretend it's human blood. It was a thing. And now, I want to eat all the blood oranges in the world, and this salad from How Sweet It Is makes a good start.
Important words about imperfection in blogging - and a lovely, messy, gooey chocolate cookie cake from Butter and Brioche that is made even more appealing by its ramshackle qualities.
Sometimes we all need an articulate and tasty reminder that it's going to be OK.
Apparently, people aren't divorcing as much as they used to... Unless they're poor, in which case, they're divorcing even more. Interesting stuff.
Happy weekend!
Liked this post? Share it with your friends! For more At the Immigrant's Table, follow me on Facebook, Instagram, Pinterest, Bloglovin', or Twitter, subscribe to my mailing list, or contact me about advertising and becoming a sponsor. If you make one of my recipes, don't forget to tag it #immigrantstable @immigrantstable!
Tried and loved this recipe? Please leave a 5-star review below! Your reviews mean a lot to me, so if you've got any questions, please let me know in a comment.