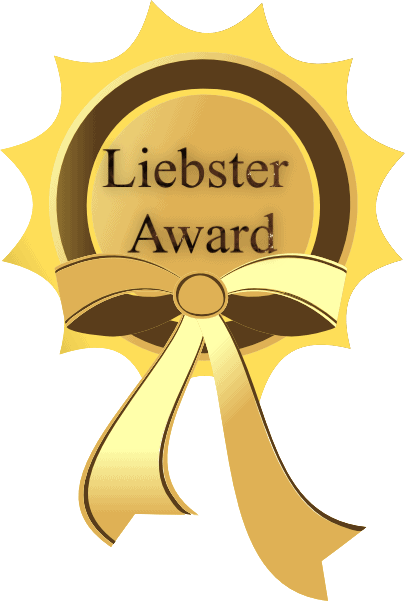 It's been a few weeks since the lovely Katie of Whole Nourishment has nominated me for the Liebster Award, and I'd like to apologize for my tardiness. I guess I have waited this long because it feels a bit strange to be talking about myself so directly, even in a place where I have bared some of my most personal stories of heartache, sibling rivalry, and anxiety. Perhaps another part of the reason has been that despite my best intentions, I've been bad at the community aspect of blogging. It is sometimes so much easier to view blogging as a solitary pursuit, because then it prevents me from worrying too much about what I am putting out there, on virtual paper, in perpetuity. Because the alternative, realizing that I have made myself a part of something larger, can be pretty terrifying - as well as humbling.
It's especially humbling to see others handle this aspect of blogging so well.
Katie
, whose blog is a treasure trove of wholesome, plant-based recipes and advice on wellness, just finished a series of meals for one with seven other bloggers. Her recipes, as well as her graceful nods to other bloggers, encourage you to not only engage in the kitchen, but also on the blogosphere. And by taking time to build connections, she is making what can be a daunting, solitary endeavour feel a whole lot like talking to your friends. Take, for example, her promotion of the Liebster Award, which in her words "provides an opportunity for bloggers to recognize and show appreciation for each other's work" - it's a perfect example of class, kindness, and a show of support that feels very real, despite its virtuality.
The Liebster Award rules ask that I do the following:
Thank the blogger who nominated me and link to their blog + display the award badge.
Answer 11 questions provided by the blogger who nominated me
List 11 random facts about myself
Nominate 11 bloggers (I also tweaked this rule)
Pose 11 questions to said nominees
Go to each nominee's blog and notify them of their nomination.
Now, onto the questions!
What is your favorite food movie? Hands down, Chocolat. In a very different vein, I recently enjoyed the achingly disturbing Malos Habitos.
What can always be found in your fridge? Spicy pickled eggplants in oil. Unfortunately, these are store-bought, though I hope to one day make my own. Any favourite recipes?
What are your non-negotiables when it comes to food? Hmm. Not entirely sure what this means? I definitely don't eat meat, but I guess I do have a few other non-negotiable rules - my eggs have to be fully scrambled, with no egg white and yolk separation visible (childhood hang-up!); I hate tomatoes in winter and avoid them like the plague, unless they're canned; and I will take things pickled in vinegar over salt any day.
Has blogging helped you learn anything new about yourself? God, so much. See first paragraph in this post, and pretty much every post I've ever written. But perhaps the most important thing blogging has taught me isn't exactly new, but more cemented: I really, really, really miss my family, and they are a huge influence on my life, regardless of where I am. Cue in the 'aww'.
Blogging is creative work. Some people argue creativity is artfully bringing together seemingly disparate ideas to make a dish while others say it's about creating something new. What does creativity in the kitchen/on the blog mean to you? Playing around with ingredients you may not be familiar with; taking something ordinary and familiar, and making it your own; never saying never to new tastes, unless they are outside of your dietary restrictions (self-imposed or otherwise).
What is one thing most people don't know about you? Am I not supposed to list 11 things like this later? Hmm. I guess the thing about the egg yolks and whites? My life is an open book, I guess.
What on your life bucket list are you determined to make happen? Visit Japan. I may not get to live there (though who knows!), but I am determined to at least visit it!
What cookbook do you cook from the most? Collectively, all of Yotam Ottolenghi's works. Specifically, [amazon text=Jerusalem&asin=044901567X].
What is your favorite go-to quick dinner? A one or two-egg omelette with sauteed onions, flaky sea salt, ketchup and Sriracha. Sometimes I get fancy and add those famed spicy eggplants.
How do you like to start your mornings? Sadly, by checking my email. In an ideal world, I'd start each morning with yoga.
What is your most nourishing daily habit? Since last spring, I have been making myself a smoothie for nearly every breakfast. Lately, that has been relegated to the realm of brunch as I spend my mornings losing myself in work, but the smoothie habit remains. It's incredibly invigorating, does not weigh me down like my old breakfasts used to, and I love knowing that I am infusing my body with pure nutrients. Definitely my best daily habit nowadays.
If by some fluke you're still reading, here are eleven random facts about me...
Up until my move to Montreal, I used to practice yoga every single day. Before the smoothies, that was my most nourishing daily habit, and it made me feel incredible. Now that I don't have a regular studio, my yoga has been very sporadic. This saddens me.
I used to hate cats. Then, one day I went to the pet store to get my dog's nails trimmed, and passed a cage with a very fluffy cat curled up in it. For some reason, I decided to reach out to him... and he grabbed my hand with his little paws and began licking it. It was love at first sight, and Shakespeare went home with me the very same day.
I had two cats and a dog with my ex. They are the children I lost due to separation, and I can't bear myself to see them because it hurts too much. Seriously. They're alive and well though, in case you were worried.
I got Finnigan, my current cat, from a friend, when he and his girlfriend moved in together. Their relationship didn't make it, but the cat stayed with me.
Eggplant is my favourite fruit. The tomato is a close second.
I still have all of my cassettes from my childhood and teenage years. There is an alarming amount of lyrical metal in there. I'm only a little bit ashamed.
I've been on TV three times now, most recently here.
The other two times have been to promote a campaign to ban plastic bags in favour of DIY canvas bags made out of old t-shirts, and then once more here.
I don't really use make-up or nail polish. Partially, because I'm not very good at applying them, and partially because most beauty products make me feel like a Russian prostitute. Seriously.
I have a lot of complexes around the idea of being mistaken for a Russian prostitute. This is ridiculous, I know, but it's the single most important factor I consider when shopping for clothes, getting my hair cut, or matching shoes with an outfit.
Sadly, and like a lot of other women, I have body image issues. Most of the time, I try to ignore them, but an offhand comment can upset me for days.
Oh. My God. This has definitely been the longest post I've ever written, and if you are still with me, I salute you. Now, we're moving on to the good part: nominating other bloggers. Because I think the Liebster Award leads to ridiculously long posts, I will only nominate five bloggers for this honour. I'm sorry, blogosphere (and you're welcome, readers). These bloggers are some of my favourite reads, and I think they definitely deserve some love.
I nominate Ashley of Rae of Sunshine Life, for her lovely instagram photos, truly nutritious vegan food and helpful, detailed posts. I have met few people who are as dedicated and hard-working as this girl.
I nominate Camilla and Mikkel of Blueberry Tales, for their incredible photography and winning Danish aesthetic.
I nominate Faith of An Edible Mosaic, for her easy and approachable recipes, many of which take me back to the Middle East.
I nominate Emma of Emma's Little Kitchen, for her sweet nature and inspiring recipes.
And finally, I nominate Kimberly of The Little Plantation, because I am a sucker for anything British, and because her blog does a great job at navigating the sea of food allergies and sensitivities out there.
And the last part... my 11 questions to these bloggers.
What person, dead or alive, has had the most influence on your cooking?
What are your thoughts on the Food Network in particular?
... and TV cooking shows in general?
If you could eat one convenience store junk food for the rest of your life, absconding all others, what would you choose?
What is your favourite way to prepare eggs (if you're vegan, what is your favourite way to prepare tofu)?
What is your favourite cake?
Sweet or salty?
Crunchy or chewy?
What do you love most about yourself?
Which dish of yours would you want your (future?) children to make in perpetuity, and to remember you by?
What has been your favourite blog post of yours?
Phew. I feel like I ran a marathon - and if you've stuck with me, so did you, dear readers! But now, there you have it: today I told you a little bit more (read: way too much) about myself, and worked to form connections with other bloggers I admire. I guess I have the Liebster Award to thank for overcoming (some of) my inhibitions.