If I had to summarize it, I'd say that this trip home has been marked by bureaucratic delays and thwarted intentions. They have been so frustrating as to overshadow the wonderful hours spent in the company of family and friends, the warmth of the Mediterranean sun, and the sharp tastes of fresh, local foods. I found myself getting sideswiped by the insanity of the situations, annoyed by the ambivalent attitudes of service providers, tickled pink by the helpfulness of strangers. And I'm sad to say that I've let it ruin my mood, and spoil its share of perfectly good days.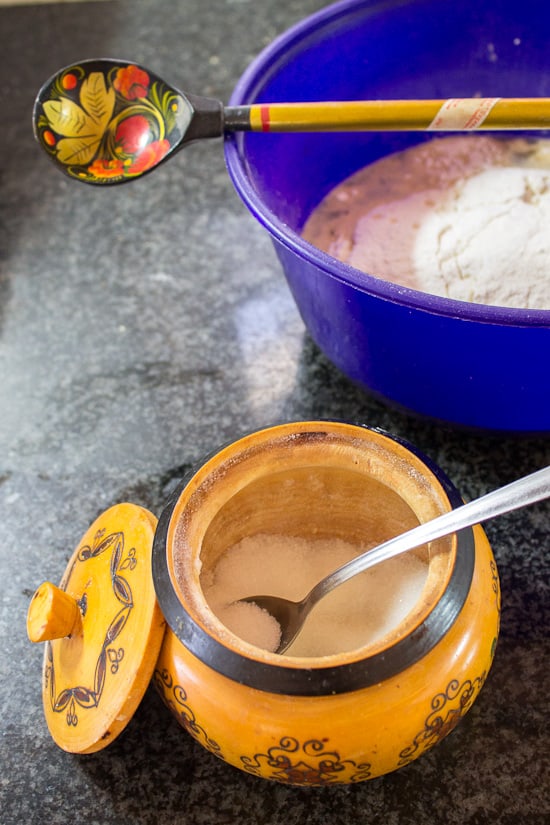 Within the first two days, we had discovered that a spot had become available at a much-desired tour to Hebron, a city in the West Bank. I may try to touch upon my experience there in another post, but suffice to say that it was a difficult and sad experience. Instead of rejoicing, I was quickly overcome by panic upon realizing that I had left my Israeli identification card back in Canada. Terrified that I would not be let in (or worse, out) of the territories without a means of identifying myself as an Israeli citizen, I woke G up and dragged him, half-awake, to the nearest outpost of the Ministry of Internal Affairs, whose offices would only remain open for another hour-and-a-half. This was also one of the only two days it would be open that week.
When we arrived at the Ministry, we discovered a line of 100 people waiting for services ahead of us. We had also realized that we hadn't brought any books to read with us. So we proceeded to sit down and watch the same collection of videos about the dangers of identity theft, played over and over again, for the next two hours. And the videos were in Hebrew, so I could only imagine just how enjoyable G found them.
No matter. When it was our turn, we walked up to the indicated service window, and a helpful clerk proceeded to ask me where it was that I was living, why, and was Canada better than Israel. Then she disappeared for 10 minutes. We continued to sit there and wait, assuming that she was just engaged in procuring all the necessary documents to process my new ID. She wasn't; instead, the first clerk came back with another, clearly higher-ranking clerk, who proceeded to tell me with all the grace of a dead fish that I didn't qualify for another Israeli ID, because my primary residence was no longer Israel. When I said that I was continuing to pay my social insurance, had health insurance, parents, and a bank account in Israel, I was told that none of that mattered - I still had Israeli citizenship and passport, but I would not qualify for another ID. In a country where one's ID is used for all daily transactions, including the booking of hotel rooms, dentist appointments, transportation, and rudimentary age check-ups while ordering drinks or buying tobacco, and where losing one's passport would involve a two-week delay in leaving the country and a fine of nearly $200, you could see why this news would rattle me.
It also brings to mind other, deeper questions about belonging, home, and the meaning of primary residence. For an immigrant, being denied a basic document that I have had since the age of 16 lands a difficult psychological blow. I liked my tattered blue Israeli ID, with its old, faded photograph of a teenager with long hair parted in the middle, a gigantic homemade peace sign tied to a satin string around her neck and a big, honest smile. I remember the day I got that card, when I went with my highschool sweetheart to the old building of the Ministry of Internal Affairs a week after my sixteenth birthday, intent on securing my proof of age and my first foray into adulthood. I was idealistic and full of dreams, a child at heart who thought she was so much more, and who already knew a lot about where she would be in a year, two years, even three (and who got so much of it wrong, as it later turned out). I clutched that document proudly, keeping it in a hidden pocket in my purse, ready to show it to anyone who inquired but also aware it should never be lost. I had nightmares about being stopped at night by the police, asked to produce an ID and taken to jail for overnight arrest upon failure to produce it (who would arrest a 16-year-old for a whole night for failure to produce an ID, or why I would be stopped by the police in the first place was beyond the scope of my imagination at the time). So my ID was always with me.
Later, when I moved to Canada, I held on to my ID for nationalistic reasons, proud to show my roots and patriotism to anyone who would ask (few did). I also religiously took it with me every time that I went home, happy to display it during rudimentary security check-ups at the mall, or in line for university. I remained sentimental about the faded photograph, or my old address on the card's paper insert, which I never updated even though my parents have long moved. The only reason I left it behind this visit was that I had switched passport cases, and forgot to transfer my ID into the new one. Stupid, I know.
And that brings me to this day, when I went, ID-less, for my annual dental cleaning. Luckily, I remember my number by heart, or I wouldn't have been able to book an appointment. So after G and I took a long bus ride on a hot day, and waited 25 minutes for my designated time, I found our that the ID wasn't the only thing I would lose this visit. I also discovered that my health coverage had expired and was never renewed despite many previous auto-renewals, a fact that no one mentioned when booking my cleaning earlier that day. And there, sitting at the office chair with two stern receptionists staring at me, oblivious to my distress, with my dental hygienist waiting for me in the treatment room, and a tired boyfriend who fell asleep, exhausted, in an uncomfortable chair in the waiting area, and after I was quoted a price that was far greater than what would be provided by my Canadian coverage, was where something inside me broke.
I proceeded to storm out of the clinic, biting back tears. Sweating in the hot Beer Sheva sun, annoyed and offended by the Kafka-esque stupidity of it all, I hailed a cab. The cabbie already had another passenger in the car, but I agreed to a discounted price and took it. I began cursing this day, complaining to my mother on the phone, and generally bitching to anyone who'd hear it. I was questioning my decision to visit, the duration of my stay, and my continuing double allegiance to two countries that didn't really seem to want me. I have had enough with the unsmiling faces of so-called service providers, with the buses that never come on time, with the unrelenting heat. I wanted to go to my own apartment, have a good cry, and cuddle with my cat, who was likely asleep thousands of miles away. I was questioning my upcoming move to a new province where I didn't speak the language, had no friends, and no prospects of a job. I felt a longing for my Israeli friends, many of whom had married, moved, and had kids since I left this country on an even hotter August day in 2005, and who have come to regard my annual visit with an excitement, but also, I suspect, with a slight annoyance at my disruption of their normal schedules and daily lives. I felt stranded between two homes, not belonging to anyone and torn apart by everyone. In short, I felt completely and utterly lost.
And then the driver asked me why I was so upset, and bitched about Israeli health care with me. He then asked what I thought about the new houses being built all over, and the upcoming military base that was to open just outside of Yeruham, a small development town an hour outside of Beer Sheva. We discussed rising real estate prices and upcoming investment opportunities, and he asked me if it would be worth it to come work as a cabbie in Canada. I laughed hard, and answered all of his questions truthfully. I argued and stood my ground on his questions. I had an open and honest conversation with a man I had never seen before, and who I would likely know for no more than 20 minutes. And I remembered exactly why I love this place, and why I continue to consider this my home, despite the lost ID and expired health insurance and late buses and rude clerks and exhaust and dirty streets and smeared peaches on the sidewalk that cause me to slip and fall.
And then I came home and ate some spiced beer bread, which was the first thing my mother and I baked upon my arrival. Made with homemade ale, fresh spices and whole grains, it comes together in a pinch and is a joy to serve and eat, alone or with company, for days on end. And I thought I had to share this recipe with you, because this bread, not unlike this country, is easy, unfussy, and really, more of a template, made better by personal adaptations and experimentation. And as someone who loves tinkering with recipes and who has a penchant for never leaving well-enough alone, I think it's perfect - but I'll probably feel otherwise tomorrow, when it does something to upset me. But I guess that's just part of its Middle Eastern charm.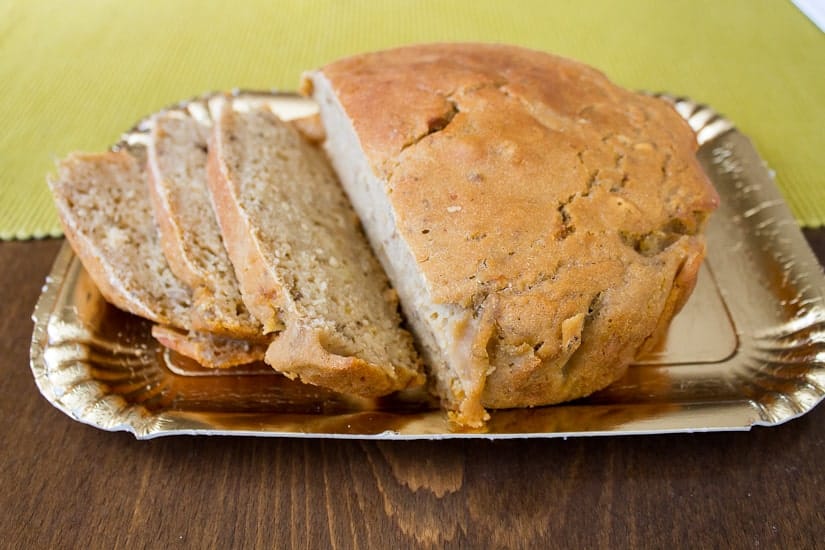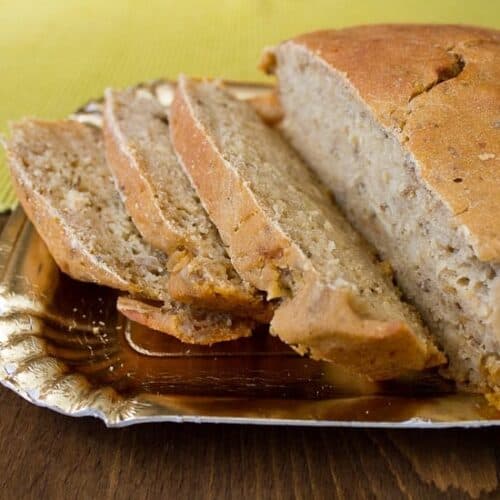 Ingredients
500

mls of beer

preferably light

500

grams

of self-rising flour

or a mix of 2 cups of any flours you want, 3 teaspoons of baking powder, and ½ a teaspoon of salt

1

teaspoon

salt

1

teaspoon

sugar

1

tablespoon

each of two or three spices of your choice: whole cumin seeds

pumpkin seeds, dry oregano, chopped rosemary, dry garlic, dry onions, or chopped green onions
Instructions
Pour beer into a large mixing bowl. Add the self-rising flour (or mix self-rising flour in a separate bowl, and add to beer,) a teaspoon of sugar, a teaspoon of salt, and the spices of your choice. Mix until well-combined.

Line a glass baking dish with parchment paper. Pour the mixture into the dish and bake about 50-60 minutes at a 160C or 320F oven, or until a toothpick inserted in the middle comes out clean and the bread is golden.

Serve with Earth Balance, a good butter, or any spread of your choice.