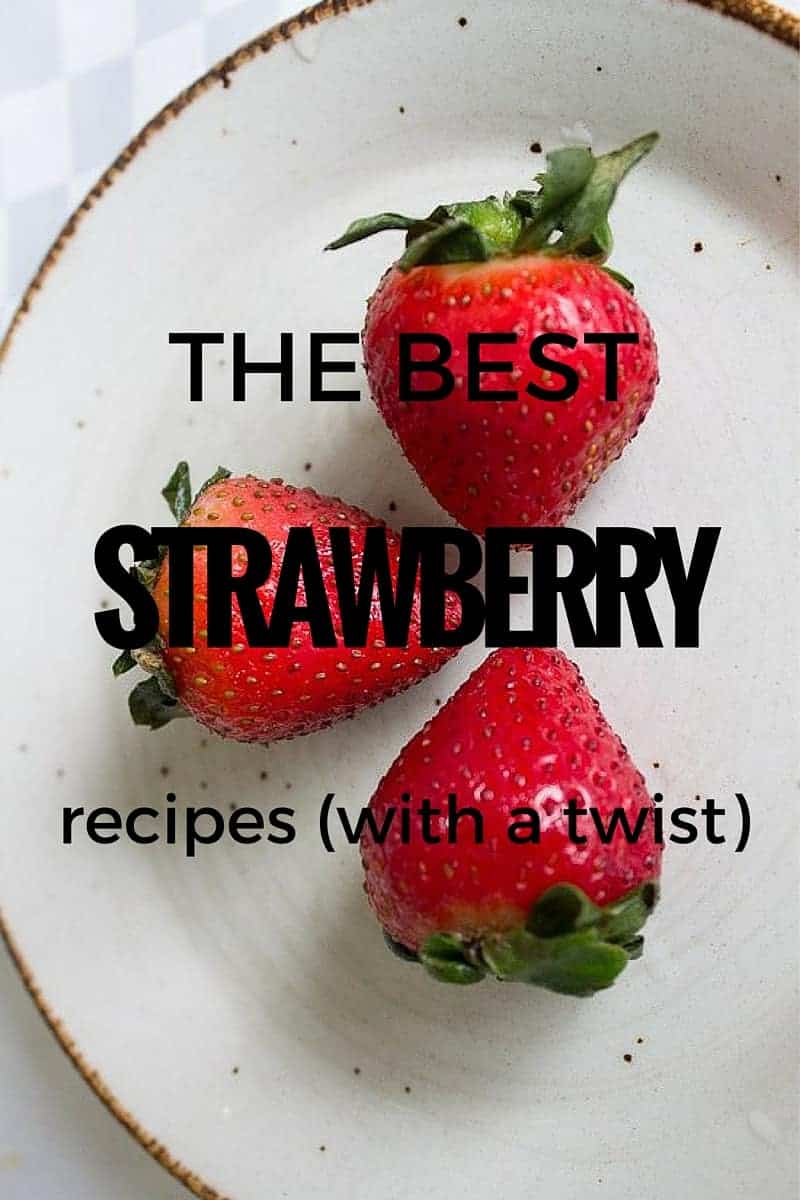 Spring and summer is berry time around these parts. I eat them by the bushel, stuffing my face full of berries in-between meals, in place of dinner, and whenever I am looking for a quick and easy dessert. Chief among the berries we eat are the harbingers of the season, the pioneers of all wild fruit: strawberries. And other than just eating them plain, I am always on the look-out for the best strawberry recipes out there!

I like my strawberries like I like my martinis: with an edge and a twist, part of an unusual flavour combination or in a unique dish. So if you're like me and prefer your berries on the herby, savoury side, check out today's link round-up of the best strawberry recipes (with a twist). The funky, spicy and unique are all here.
For breakfast, I'd like some Dairy Free Basil & Nutella French Toast with Strawberry and Black Pepper Compote, please. Because really.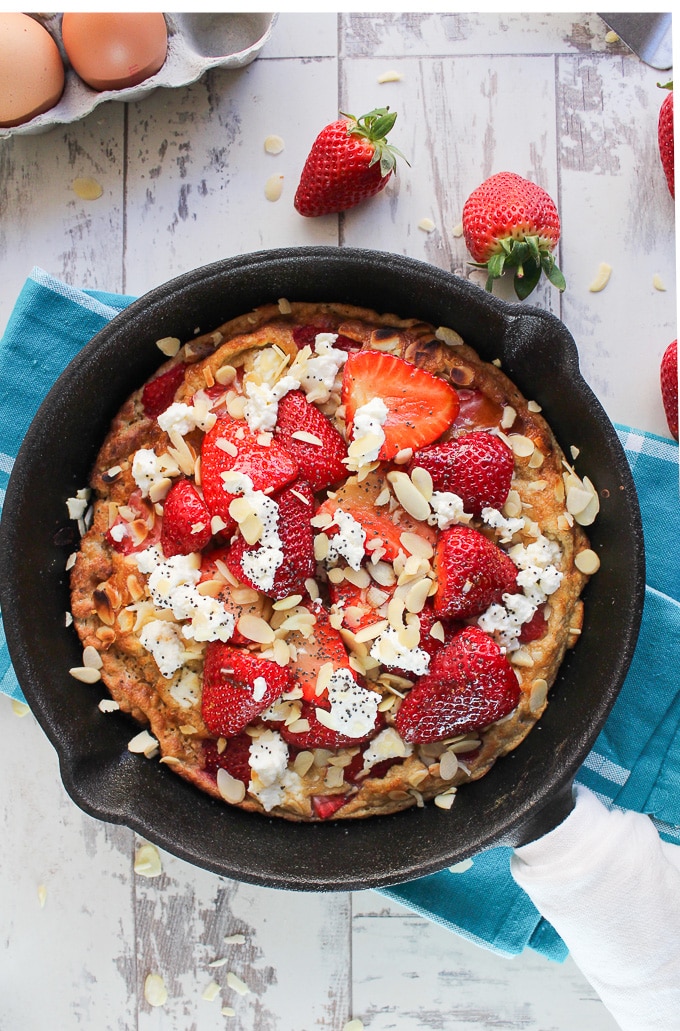 For a more traditionally sweet breakfast option, this strawberry almond sweet frittata is blowing my mind.
An easy grain- and dairy-free breakfast option can be found in this stewed strawberry rhubarb compote with chia coconut pudding. It'll help set you on the right track for the day!
Few things get me as excited as a platter of appetizers. And seeing these balsamic strawberry toasted crostini come out of the kitchen would definitely set me a-drooling!
I am a big fan of hummus, but it never occurred to me to pair chickpeas with strawberries. I'll definitely never be so closed-minded again after seeing strawberry hummus...
Gooey, melty baked brie cheese with a savoury strawberry topping?? Yes please!
For a light salad option, a 4-ingredient strawberry caprese salad is about as easy as it gets.
I can imagine few things better than this Sweet Hot Coriander Salmon with Strawberry Tomato Salad to eat on a hot summer night. It's just so, so vibrant and colourful!
On the side, we need some sweet and spicy Strawberry Jalapeno Salsa. This will definitely set your lips on fire!
And to cool our lips after all this heat, this strawberry white wine cocktail with ice cream looks just perfect for the season.
I just love the ingenuity of these goat cheese pistachio covered strawberries. I will definitely be trying these for a snack during our next movie night!
If you're sensitive to gluten, then this lemon almond yogurt cake with strawberries will be just what you need: a light, delicious dessert that won't cause your stomach to double over in pain.
For those who can eat traditional baked goods, these strawberry rolls with strawberry basil cream look like a dream.
Rosemary-infused strawberry empanadas sound pretty great to me! But then again, I am not Argentinian...
For a nice, grain-free dessert, these Matcha Kanten and Strawberry Parfaits would make a great cool-down option.