My foodie guide this time focuses on the best coffee in Winnipeg: from the perfect micro-foam to the best danishes, Winnipeg's independent coffee shops are simply unforgettable.
To see more of my foodie travel guides, check out my travel section. For a focus on Winnipeg, check out these pieces.
The moment when...
There's that moment when you're standing in line at the counter, your hand reaching out to clasp around that long-awaited cup.
You can just feel the heat emanating through the sleeve, enveloping the tips of your fingers.
Sense the smell, wafting from your cup just as much as from the bags of coffee strewn all over the place.
Hear the clanking of a thousand little spoons on a thousand little cup edges, heralding the coming of that first sip.
And you feel secure with the knowledge that you are not alone in your love of coffee.
These are the markings of a good independent coffee shop: and in Winnipeg, you are never too far from an excellent cup of java.
This is my foodie guide for the best coffee in Winnipeg. What are your favourites?
Thom Bargen
Thom Bargen, 64 Sherbrook St, Winnipeg, MB R3C 2B3
When Thom Bargen opened down the street from my old apartment in Winnipeg, I knew it was love at first sight.
My first cup from Thom Bargen was purchased mid-fight with G, when I left our apartment in tears and in serious need of a pick-me-up... and then I discovered that I left my wallet at home.
Despite (and perhaps because of) my disheveled appearance, the guys behind the counter let me grab the two coffees to go on credit. I still credit Thom Bargen for saving my relationship on that day.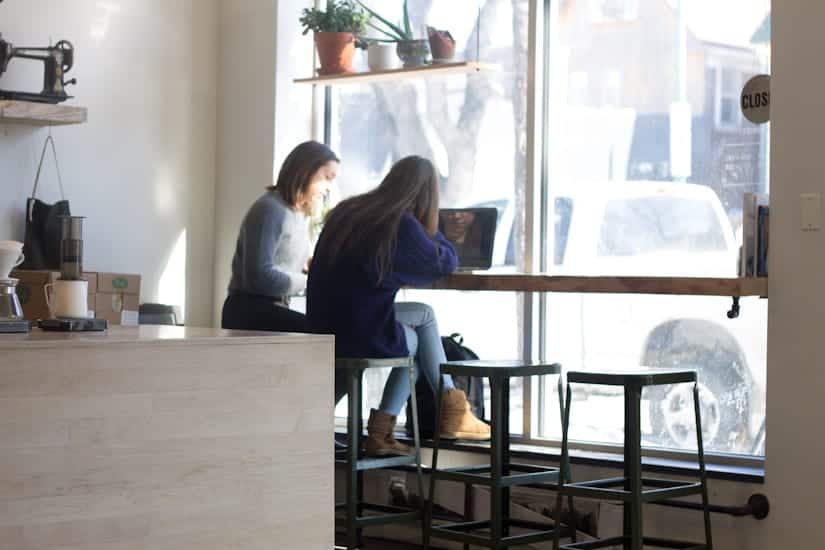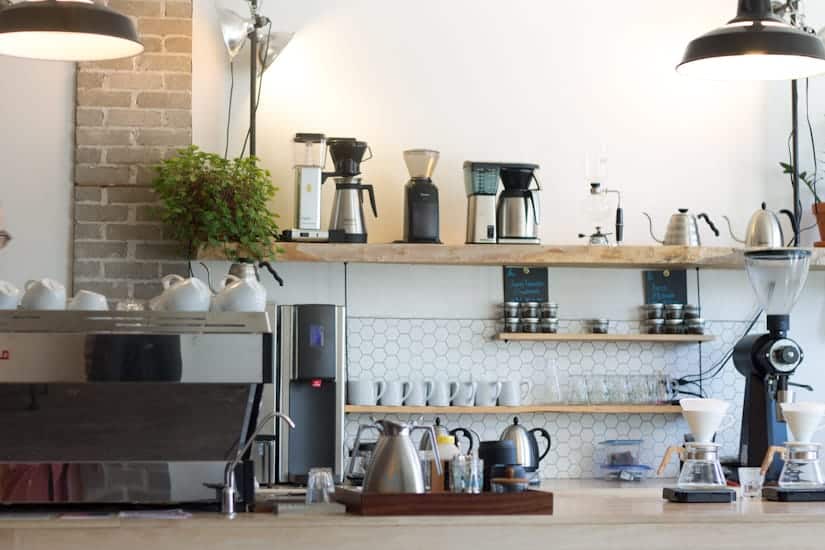 Parlour
Parlour, 468 Main St, Winnipeg, MB R2H 1E9
Parlour was the first independent third-wave coffee shop to open in the city, and in the eyes of many, it is still the best coffee in Winnipeg.
This minimalist shop has a clean, uncluttered look, strange opening hours and a limited menu, but the quality of the ingredients and the seriousness with which these guys take their coffee knows no equals.
Little Sister Coffee Maker
Little Sister Coffee Maker, 470 River Ave, Winnipeg, MB R3L 0C8
Buoyed by the success of big brother Parlour, Little Sister Coffee Maker opened less than a year later to a collective sigh of relief.
With more seating space and a welcoming atmosphere, Little Sister offered Parlour's great coffee, with none of its pretentiousness.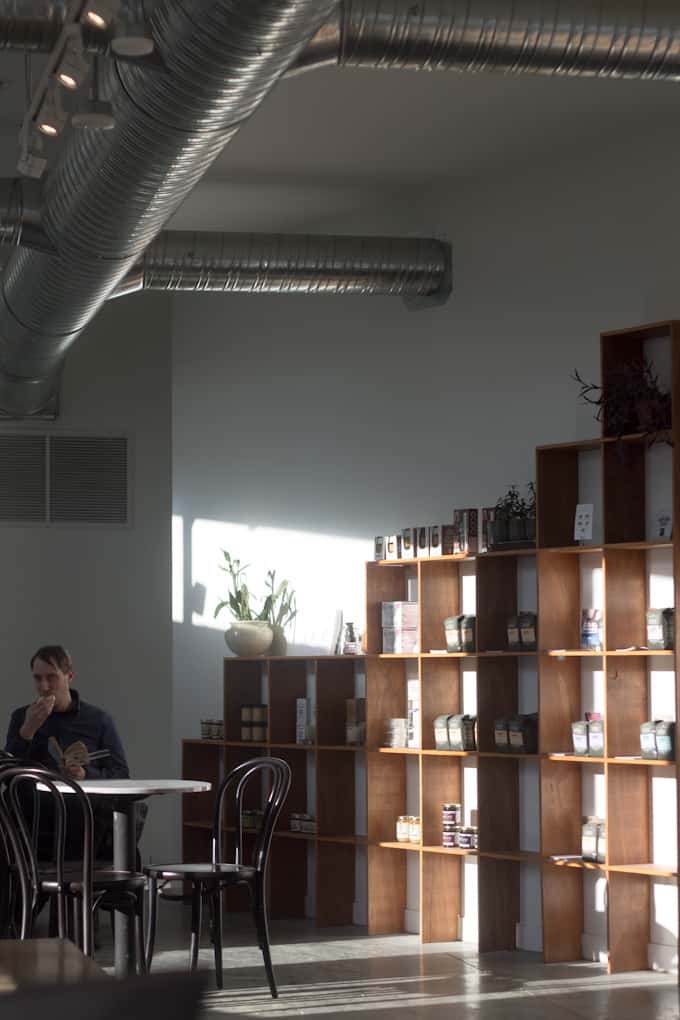 Fools & Horses
Fools & Horses, 379 Broadway, Winnipeg, MB R3C 0T9
The new kid on the block of Winnipeg's indie coffee scene is Fools & Horses. With a decor slightly reminiscent of a Greek bath, this place is a stunner.
Add to it a decaf selection that has expectant hipster mommies squealing with joy, Fools & Horses is a beautiful reprieve from the busy professional life that will have you wishing you lived right around the corner.
Forth
Forth, 171 McDermot Ave, Winnipeg, MB R3B 0S1
The newest venture from the Parlour team, Forth is their biggest gamble - and it just may prove to be their biggest success.
The beautiful space on McDermot avenue is not just a coffee shop, but also a co-working office, an art gallery, a subterranean craft cocktails bar and a roastery.
In other words, it's a freelancer's wet dream. So if this gorgeous new space doesn't get your creative juices flowing, you just might be in the wrong business.
Cafe Postal
Café Postal, 202 Provencher Blvd, Winnipeg, MB R2H 0H3
The only independent coffee shop outside the Downtown-Osborne-West Broadway triangle, Café Postal has all the pizzaz and craftsmanship of its brothers (and sister).
It's located in the heart of Winnipeg's French area, and if you close your eyes and ignore the harsh Franco-Manitoban accent, you just might think you are in the 9th arrondissement.