I grew up finding discarded apple cores wherever I went. By the computer, on the coffee table in the living room, even on the vanity table in the washroom - there they laid, half-eaten, grotesque skeletons with their entrails exposed to all who passed by. In those days, apple picking consisted of gathering these leftovers and transporting them to the garbage.
I hated those apple cores. But I loved my father, who was the one who left them everywhere; a sign of his voracious, bottomless, absolute love for apples.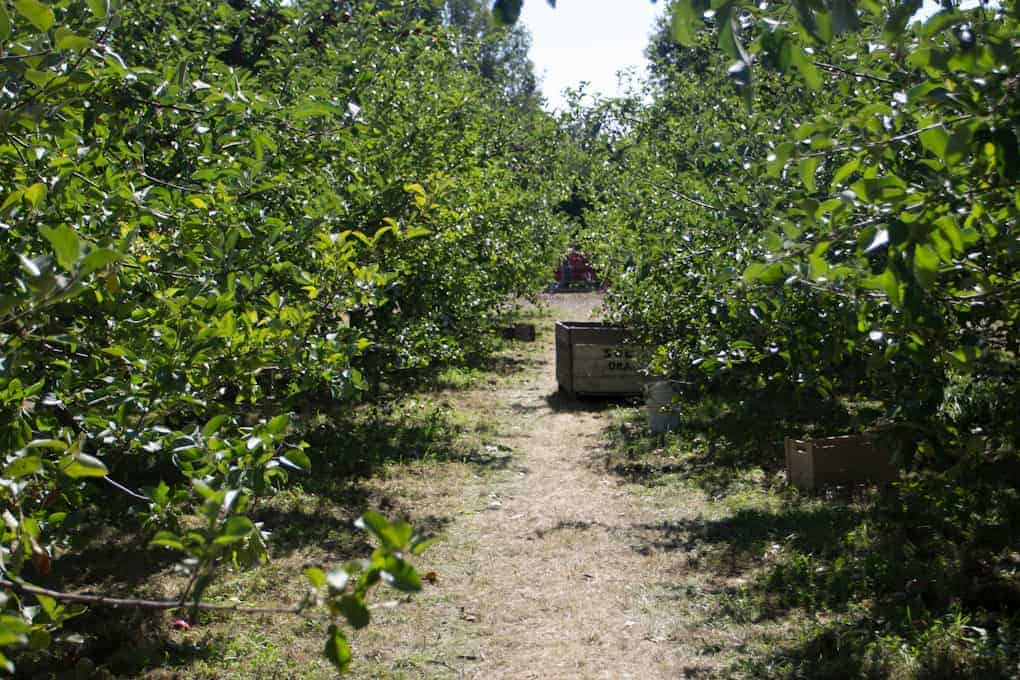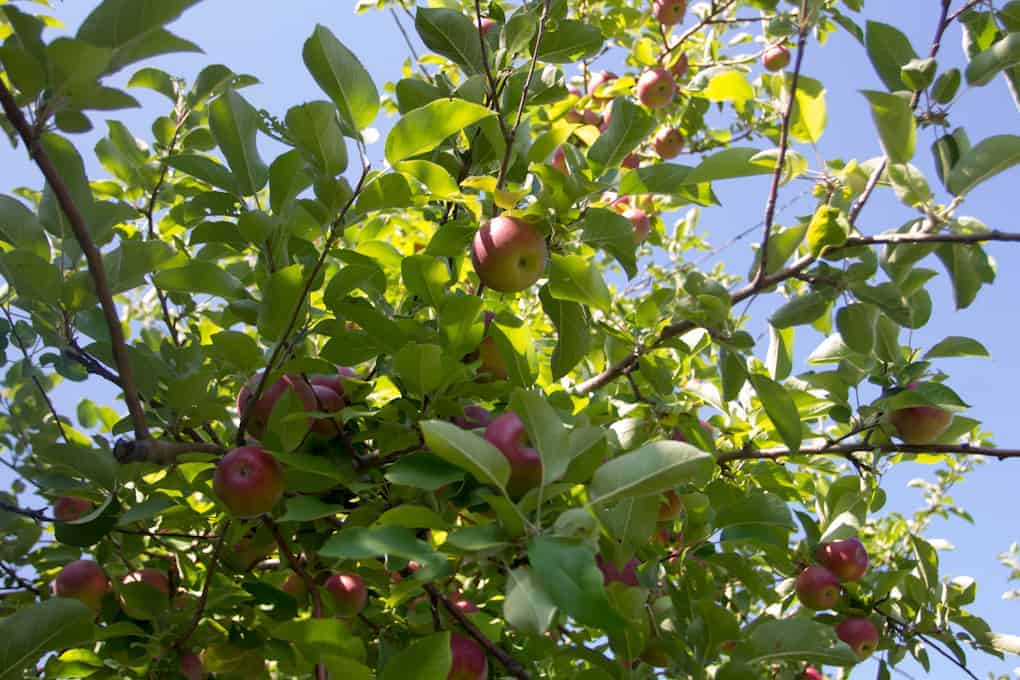 So when I meandered through a beautiful local orchard on a warm fall day, on a mission of apple picking in Quebec with a group of families, my eyes immediately found the apple cores.
Now, I looked at them differently. They were no longer signs of disinterest and gluttony, discarded when he was done with them in the closest possible place.
Now, the apple cores held stories within them.
They told a story of love that was so strong, one just had to dive into it right where they stood; but what once burned so brightly also turned to cinders within a few short breaths.
They told of an appetite for health, an attempt to quench one's thirst with all the juice an apple can offer - until discovering it ended all too briefly.
They told of loss, the emptiness that is left behind when that which we embraced so thoroughly is gone.
They told me of people - how, like apples, our once-perfect form will one day shrink and wither away from everything we have given, everything our loved ones have taken, everything sorrow and pain and boredom ate away at slowly over the years. But even when there's so little left of us, just a core, we will still be there: a memory, a keepsake, a hole in someone's heart.
But most importantly, they told me of my father. How he walks in a dream-like state through our home, always thinking up some new idea or theory. How he eats absent-mindedly, mostly for sustenance, yet when he sits down to a proper meal he enjoys it like no one else can. How thoughtful and dedicated and hard-working he is, while also still being an absolute child at heart. How I admire him and his ability to walk through life so resolutely, that he doesn't even notice all the apple cores he leaves behind.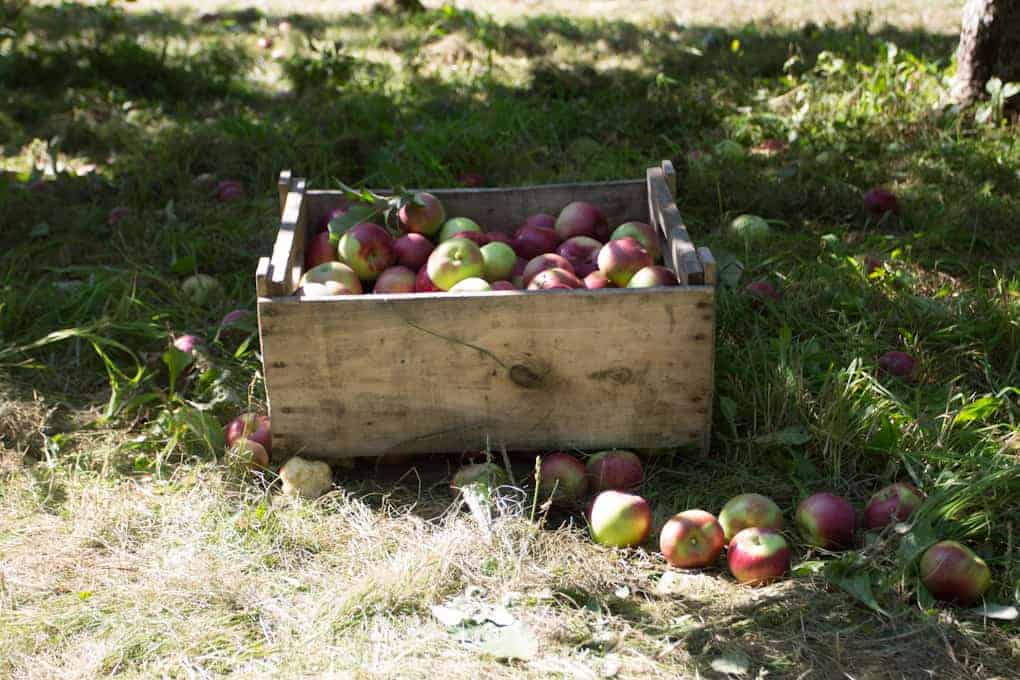 Two years ago, my father developed an allergic reaction to apples. And so one day, the apple cores stopped... And I admit life felt emptier without them.
So forgive me if looking at these photos of apple picking in Quebec has made me a bit nostalgic. Though there is untold beauty in each picture, I also wanted to remember that these moment were fleeting - and that soon, the perfect apples we gathered would turn into nothing more than a core of their former selves.
But if you're here for the recipes, fear not - below are my favourite apple recipes At the Immigrant's Table. Guaranteed to make any apple lover in your life happy, and to leave few apple cores laying around.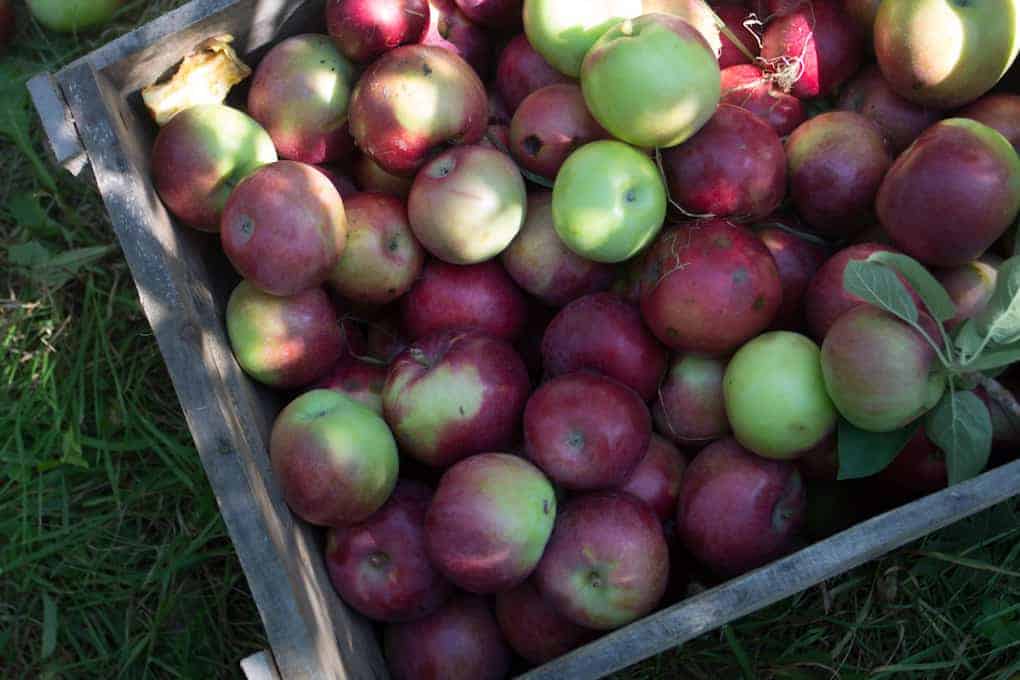 Russian Korean-style kohlrabi and apple salad
Roasted beet and apple goat cheese salad
Jerusalem artichoke and apple soup
Vegan spiced apple butter cake
Cranberry apple streusel muffins
So next time you look at an apple, think of its core. And if you're still lucky enough to have apple picking in your future - good luck!