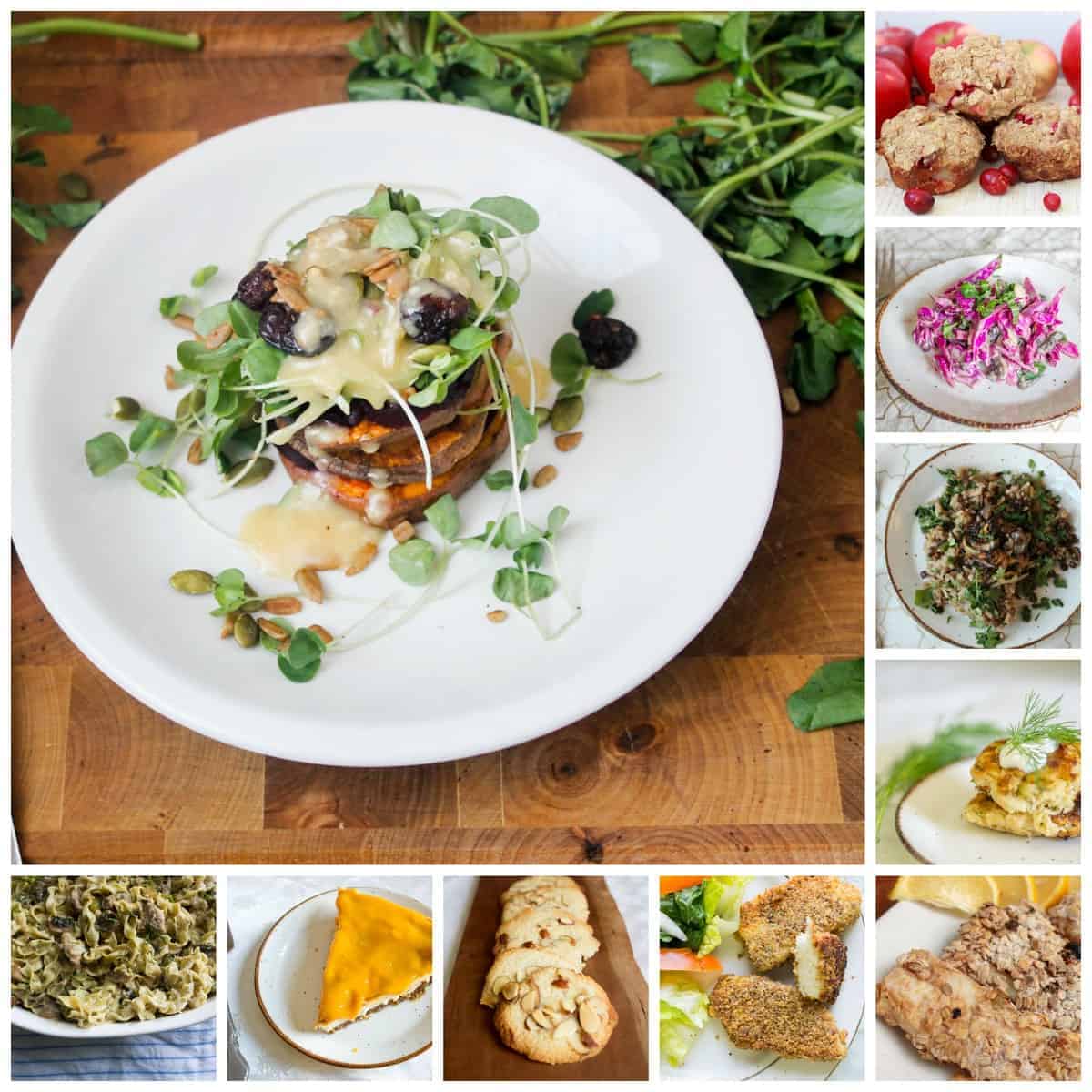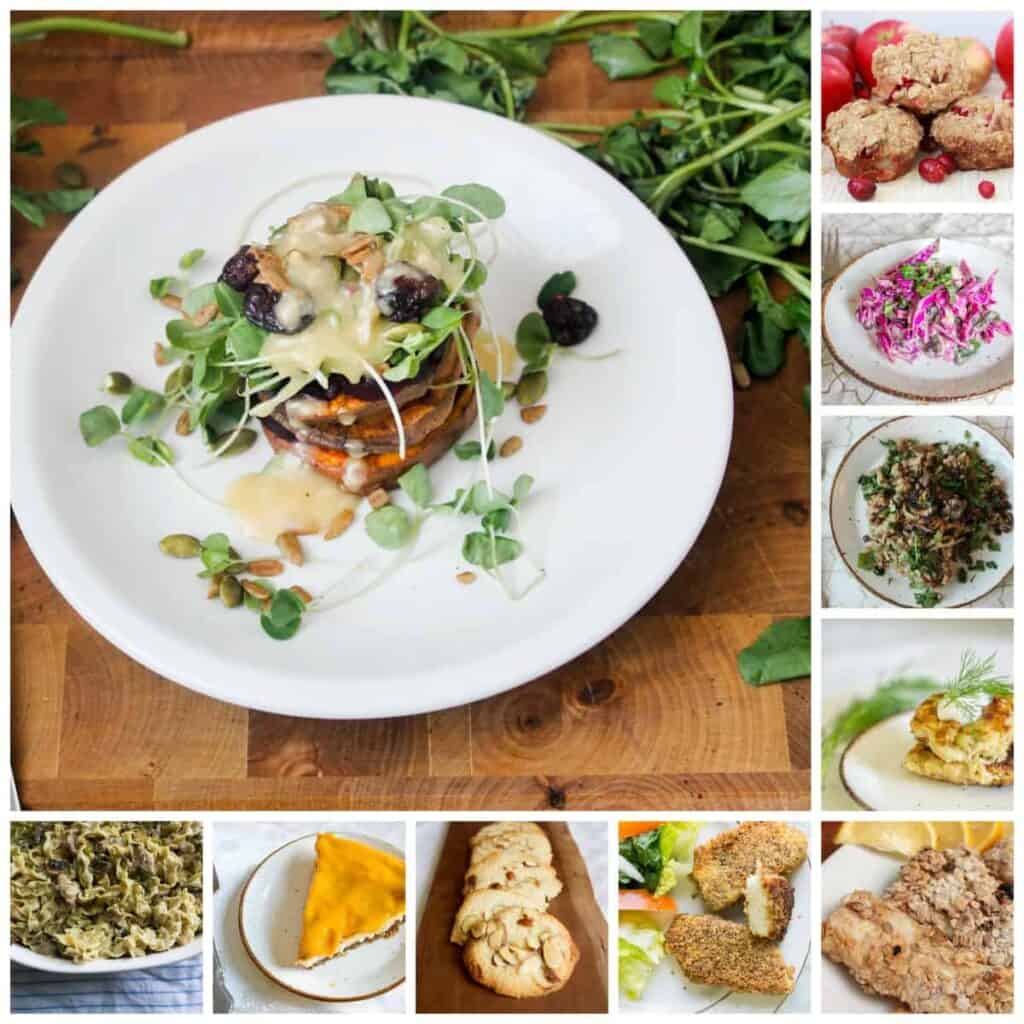 Maybe it's because we are so far away from both our mothers and my two incredibly strong grandmothers, but I am feeling Mother's Day especially acutely this year. Whatever the reason behind the mounds of Mother's Day recipes on this blog in the last two weeks, I will choose to embrace it! Because you can never have enough ways of telling your mother you love her.
Whether it's with cake, brunch, or a perfectly balanced salad, I've got you covered for Mother's Day recipes.
So if you're still looking for dishes to place on that Sunday brunch/lunch/dinner table, here are my favourite Mother's Day recipes to have appeared At the Immigrant's Table. All of these would be worthy of gracing a table meant to honour the woman who suffered through hours of labour just to get you here.
(Oh yeah, I went there. Jewish guilt wasn't invited for nothing.)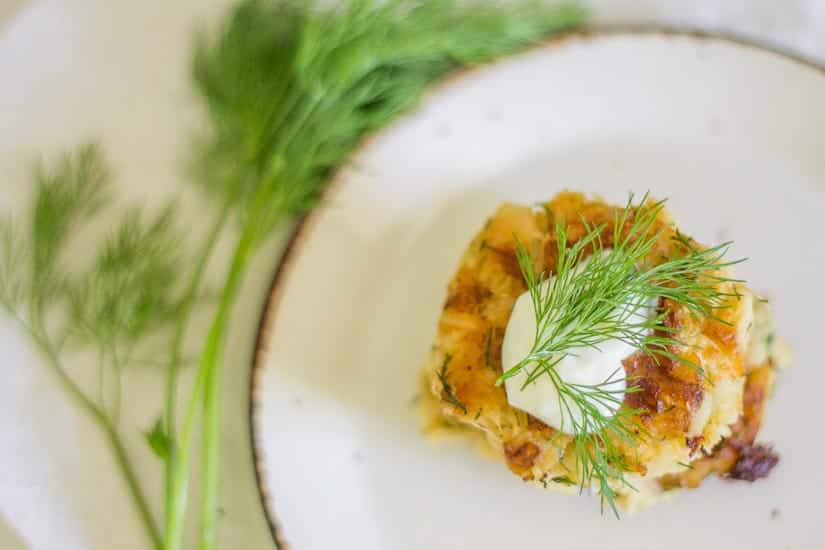 For brunch, you'll want to start with some dilly zucchini fritters. Light, airy, vegan, gluten-free and very low in fat, these are my favourite fritters, ever (though these cardamom-infused buckwheat ricotta pancakes are becoming a close second).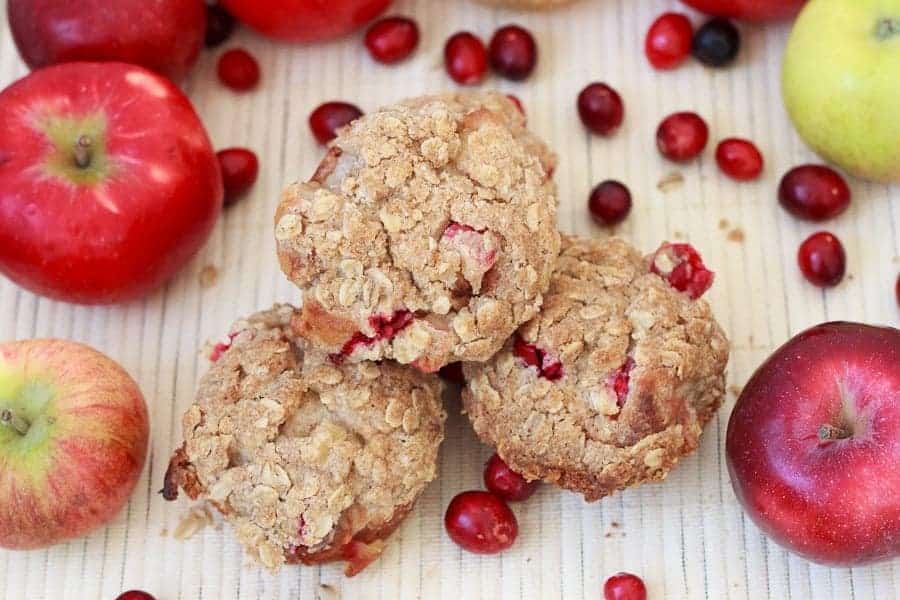 As a sweet breakfast option, you'll want these cranberry streusel muffins. They're soft and slightly sweet and tart, with a perfect crumb produced by that scrumptious granola-butter-brown sugar streusel topping.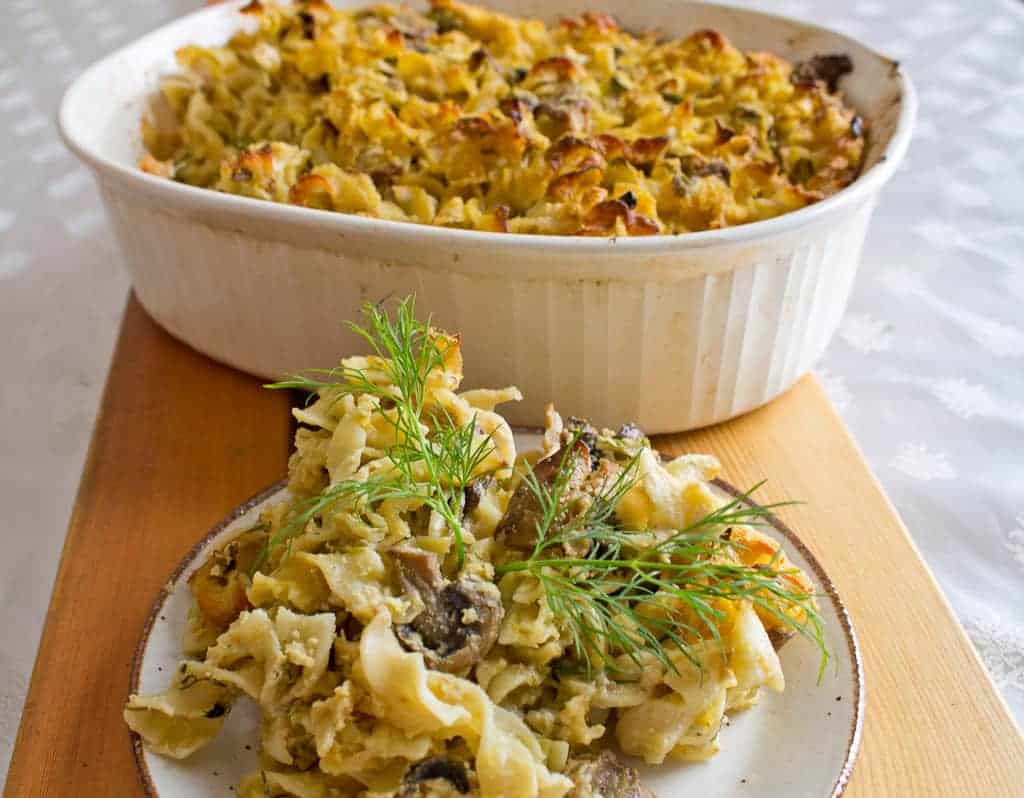 If your mother is coming over for lunch, treat her to a generous helping of creamy, umami-laden vegan mushroom and leek kugel. By the time it comes out of the oven, all steamy and golden, her appetite would have worked up to majestic proportions, and this kugel will be just the thing to satisfy it.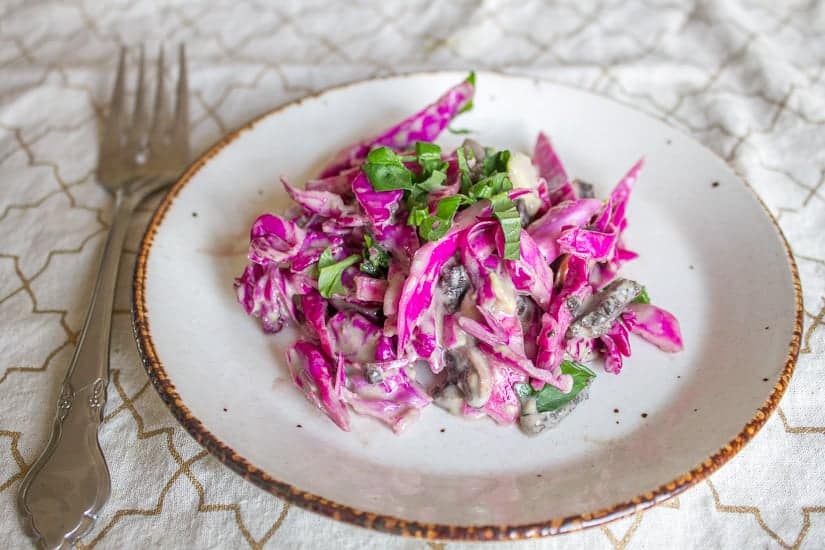 To cut through the kugel, you need a bright, punchy salad. This purple cabbage and pickled mushrooms salad will do just the trick, and the flavours are a perfect match to the kugel. Plus, it looks so pretty!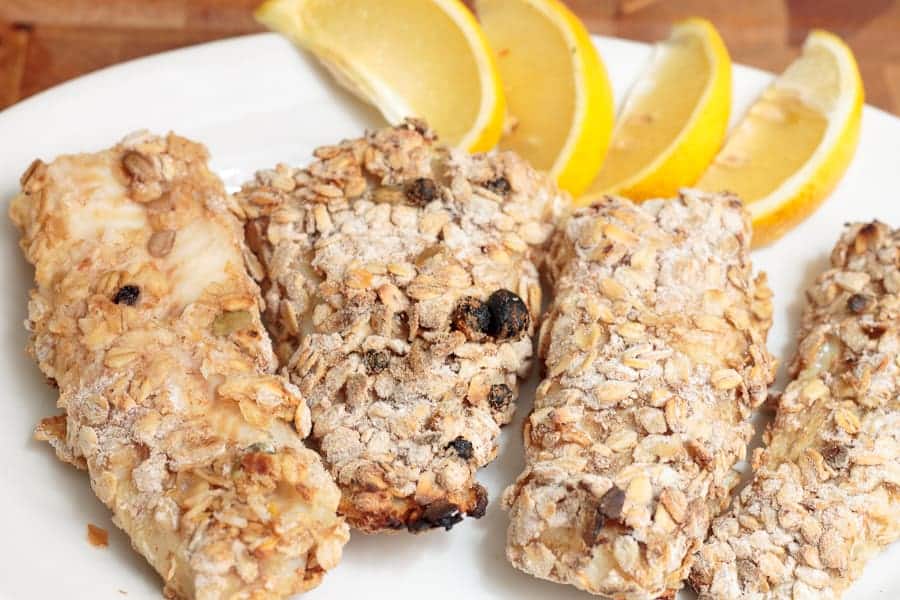 If it's fish you crave, then these baked oatmeal-crusted cod filets make a great protein option. Drizzled with a bit of lemon juice on top, they are a light but filling accompaniment to a great Mother's Day lunch.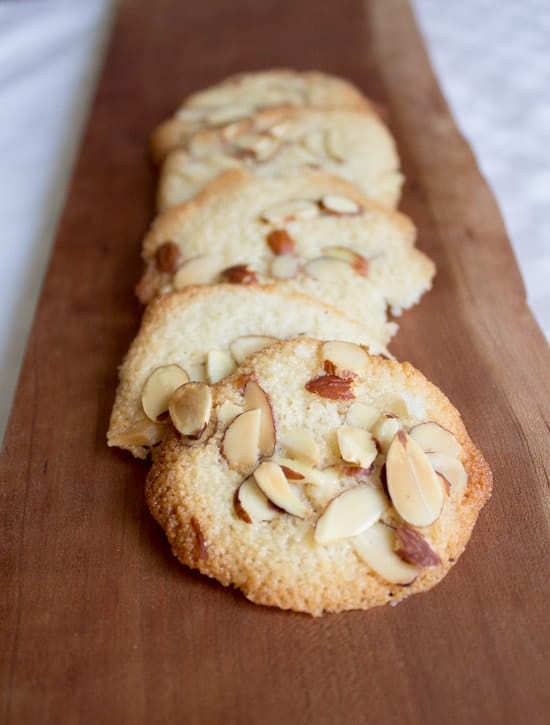 For dessert, you'll want cookies that are as light and airy as the air. My almond tuiles are nothing more than ground and slivered almonds, sugar, eggs and vanilla extract, but their taste and chewy texture are absolutely transcendent.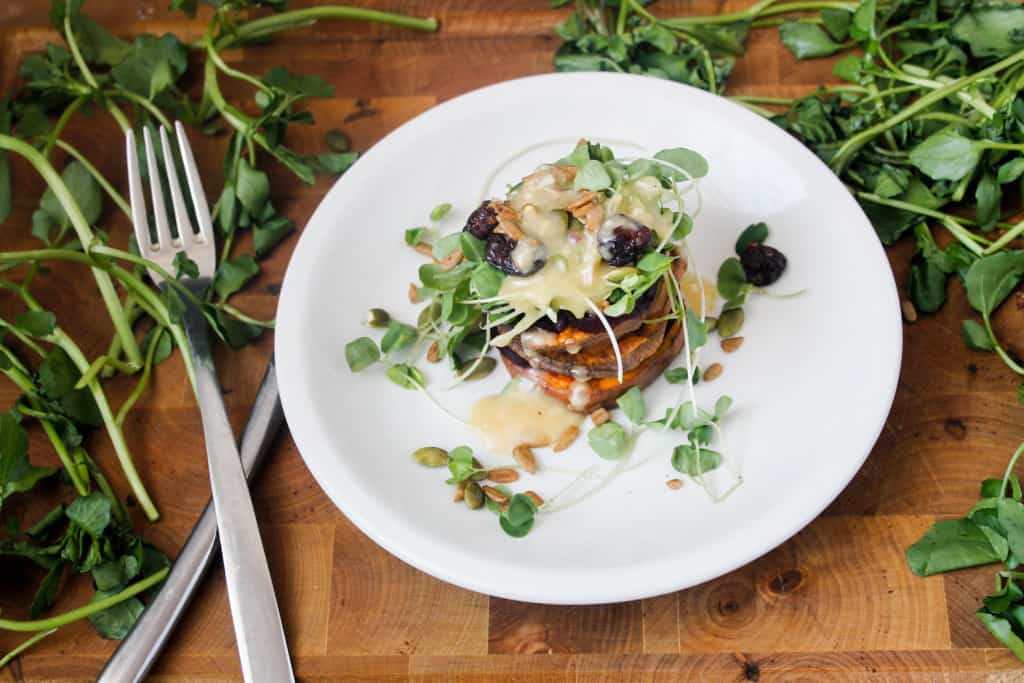 For dinner, you'll want to start off with towers of roasted sweet potato and beet circles, drizzled with miso-maple vinaigrette and topped with watercress and crunchy nuts, seeds and cranberries. The wow factor is guaranteed!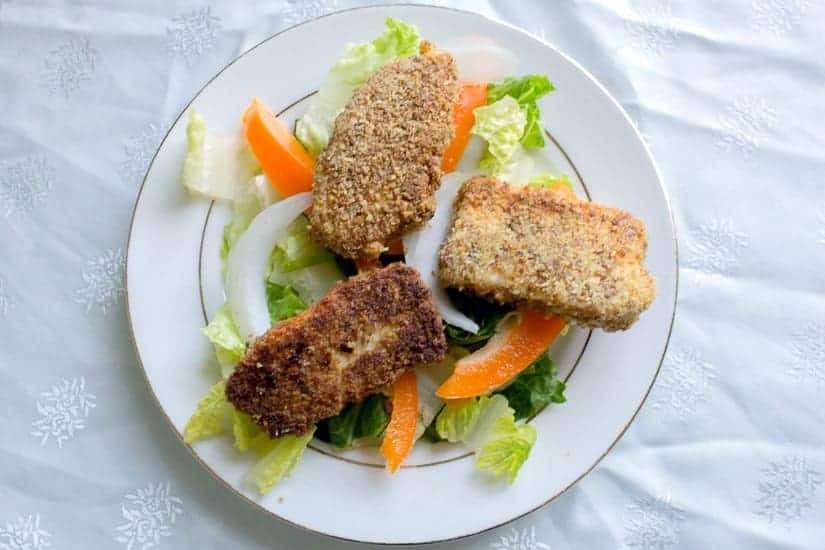 Follow up this impressive salad with the best cheese course of your life: fried, spice and nut encrusted cheese. Though I originally used a beautiful Circassian cheese I had at home at the time, Edam, Gouda, or the a nice Halloumi would do just the trick in its place.
For dinner, you'll want to pull out all of the stops and treat your mother to Middle Eastern mujadara with caramelized onions, cillantro, and a generous helping of spices. Seriously, it's the only way.
To end this perfect Mother's Day dinner, you'll want a dessert that is light, airy, creamy, but also decadent. A slice of vegan, gluten-free mango cheesecake is bright and tart, but also completely melt-in-your-mouth good at the same time. The perfect way to tell you mother you love her!
Tried and loved this recipe? Please leave a 5-star review below! Your reviews mean a lot to me, so if you've got any questions, please let me know in a comment.