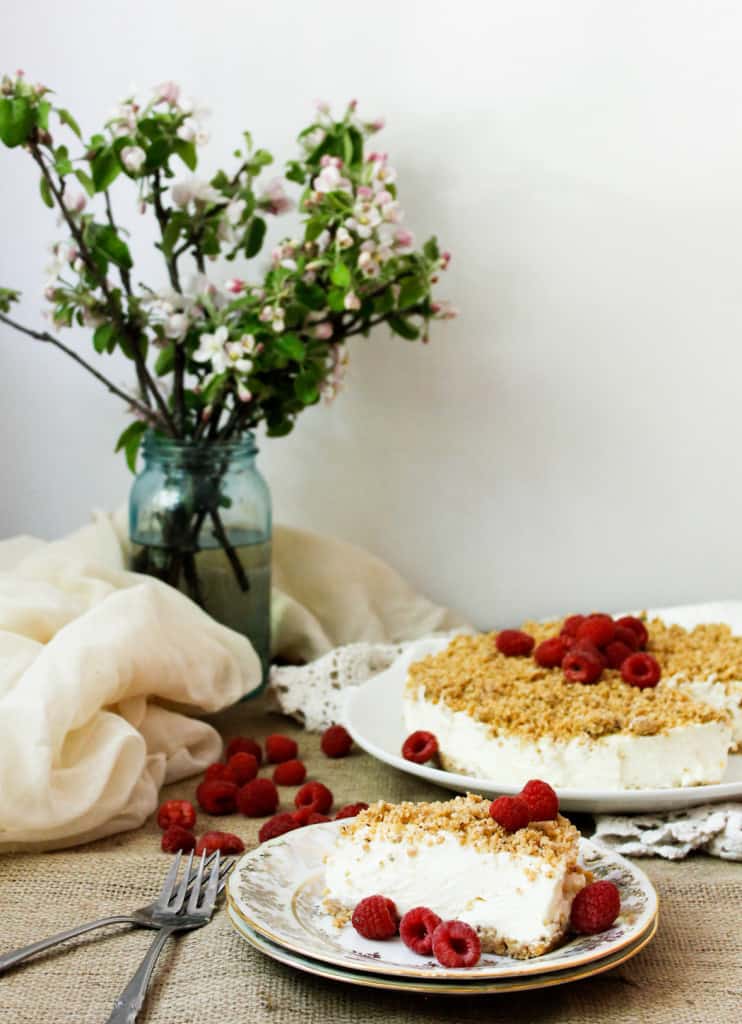 I'm in the small, cool kitchen of my parents' old apartment. The sun is beating through the side window, exposing all the dust bunnies that are making their way through the air, heating up the countertops. I walk around in shorts and a tank top, my feet bare across the cold marble floor. Despite all this, beads of sweat gather at the back of my neck as I pull the Israeli cheesecake out of the fridge, my mind clouding with visions of dropped cakes and spilled disasters. Yet I manage to take it out safely, to rest it on the table undisturbed. As I take out a knife and cut out a big, tall piece of Israeli cheesecake, my lips curl into an involuntary smile: I can already imagine its tangy, cloud-like taste.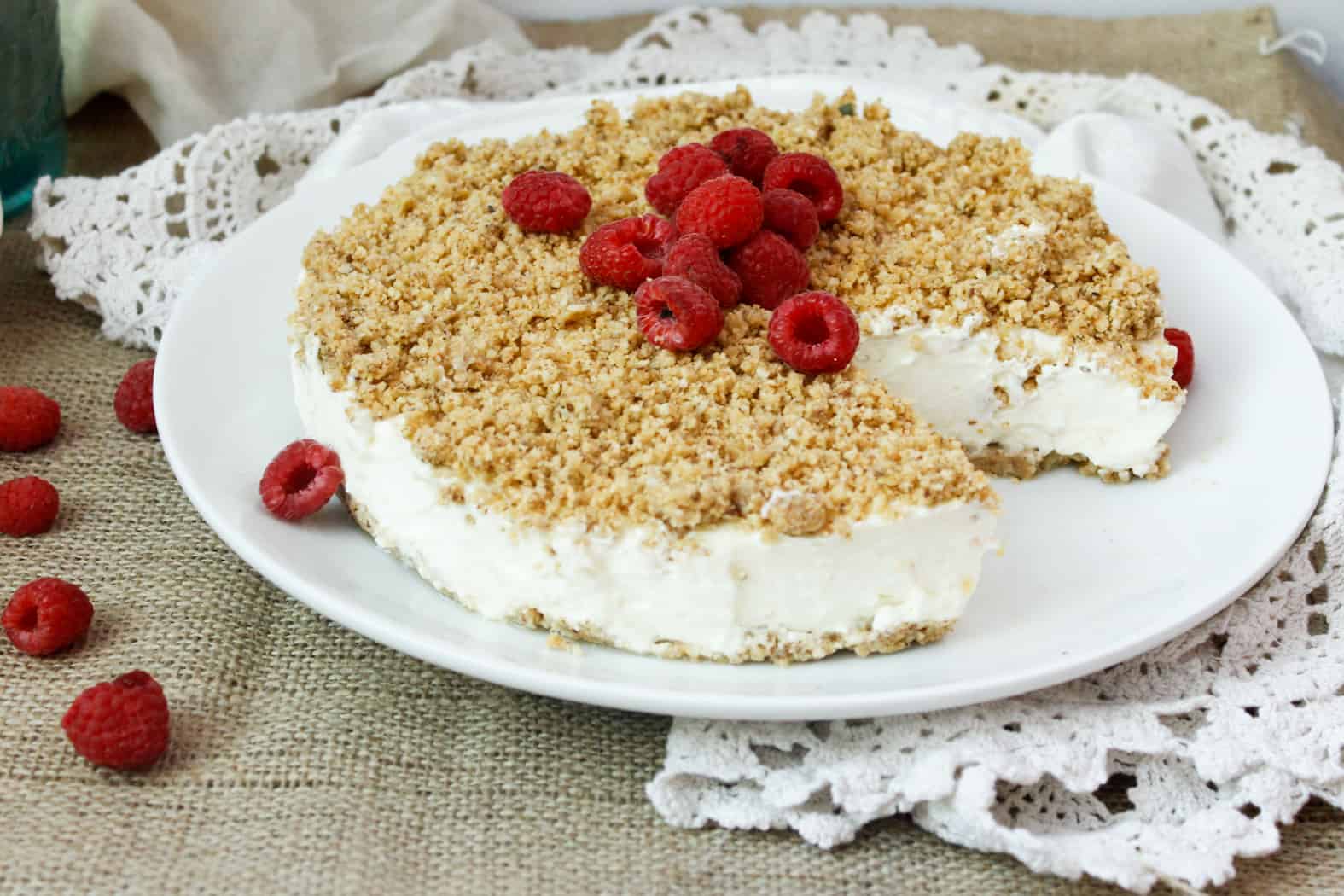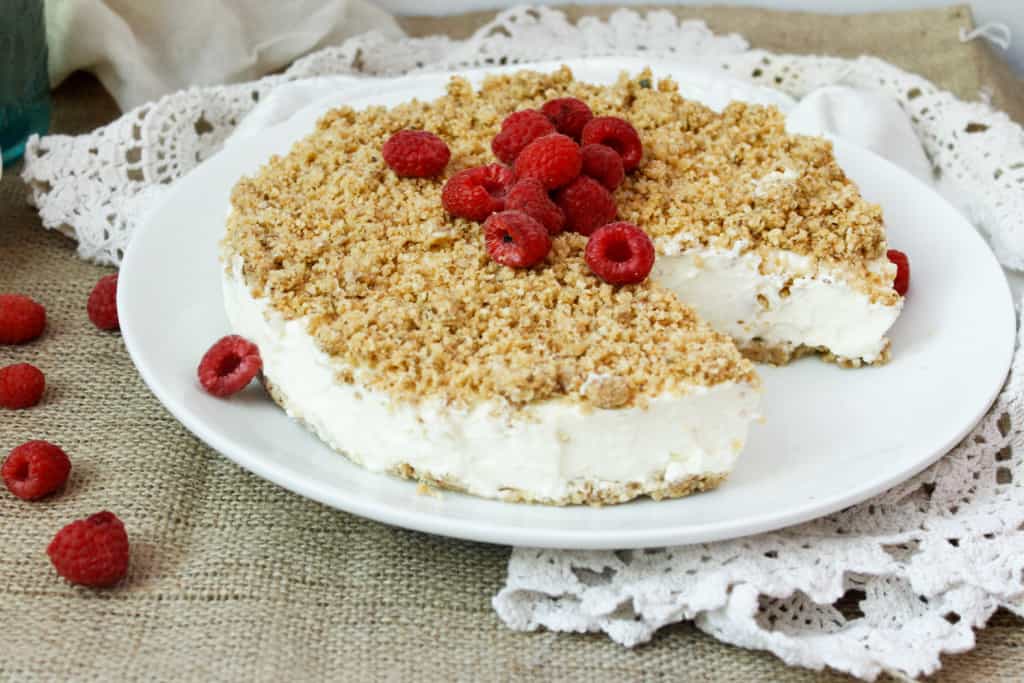 Some of you may think you know cheesecake. You've had it a million times at breakfast buffets, brunches, Sunday dinners. You are used to its baked custard texture, to the soggy bottom, to the heavy, cloying feeling it leaves in your mouth. Some of you may love it, but many of you don't. In most cases, you stay away from it for fear it will go straight to your hips, your thighs, your stomach.
Well, my friends, I'm here to tell you that you don't know jack. And if you know Jack, you sure as hell don't know cheesecake.
The first time I tasted cheesecake in the United States, as a 17-year-old girl on her first trip across the ocean, I thought they had got it wrong. There was no way that heavy syrup-drizzled baked monstrosity was the local version of my favourite confectionary creation. I felt sorry for myself, for having to eat it, and sorry for others, for not knowing what a joy eating a cold piece of chilled Israeli cheesecake could be.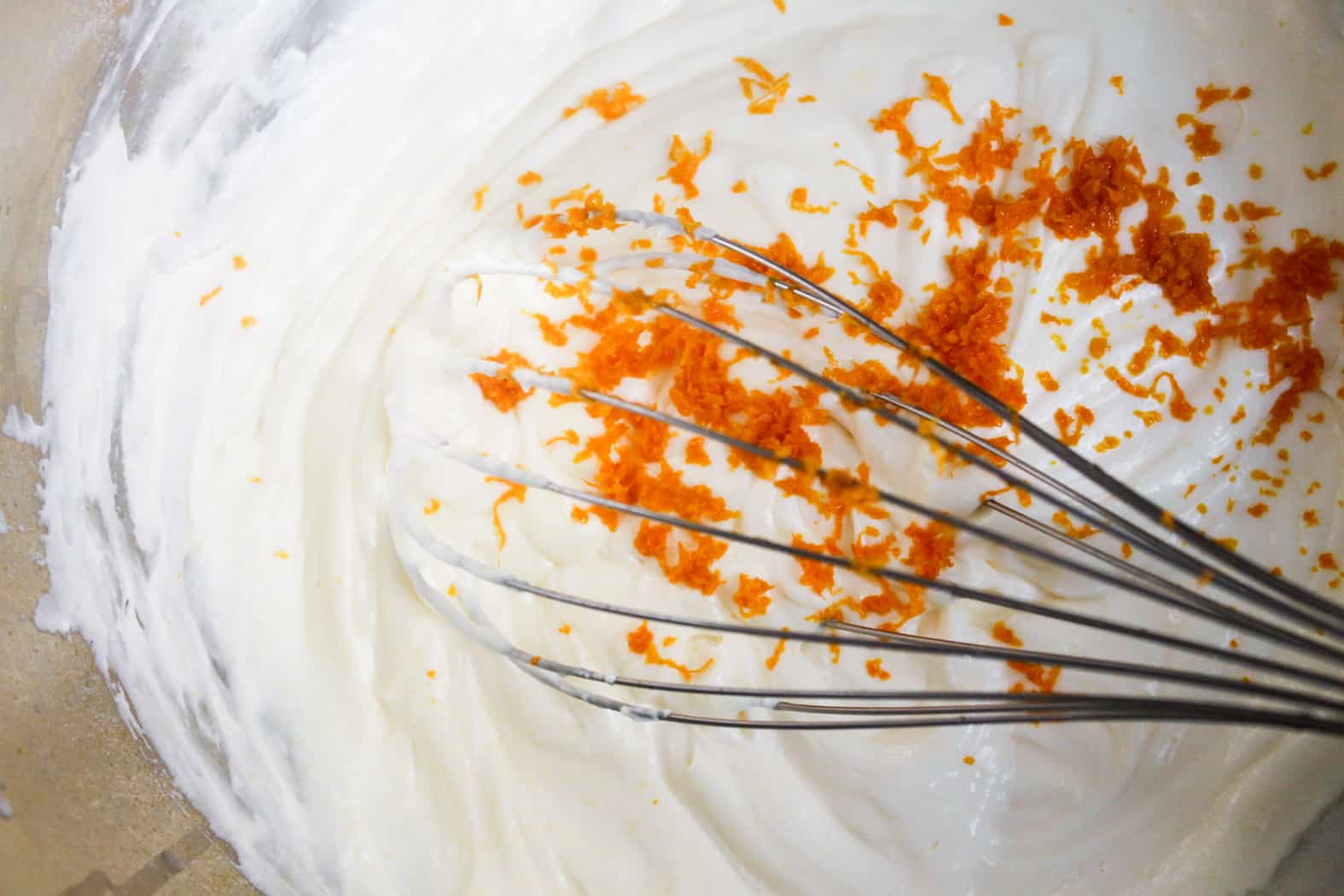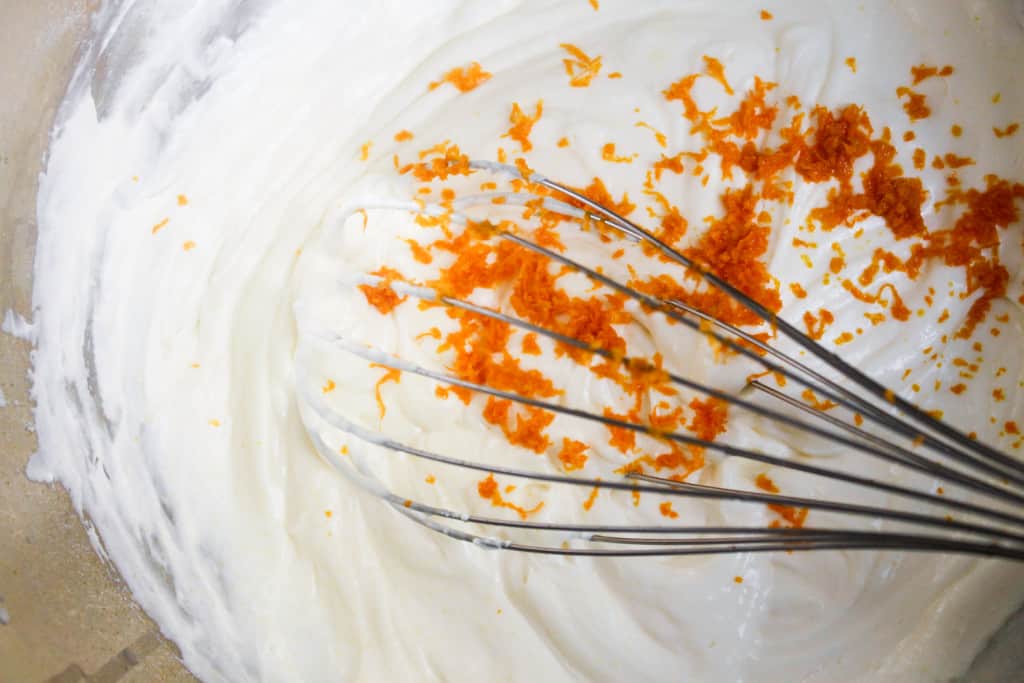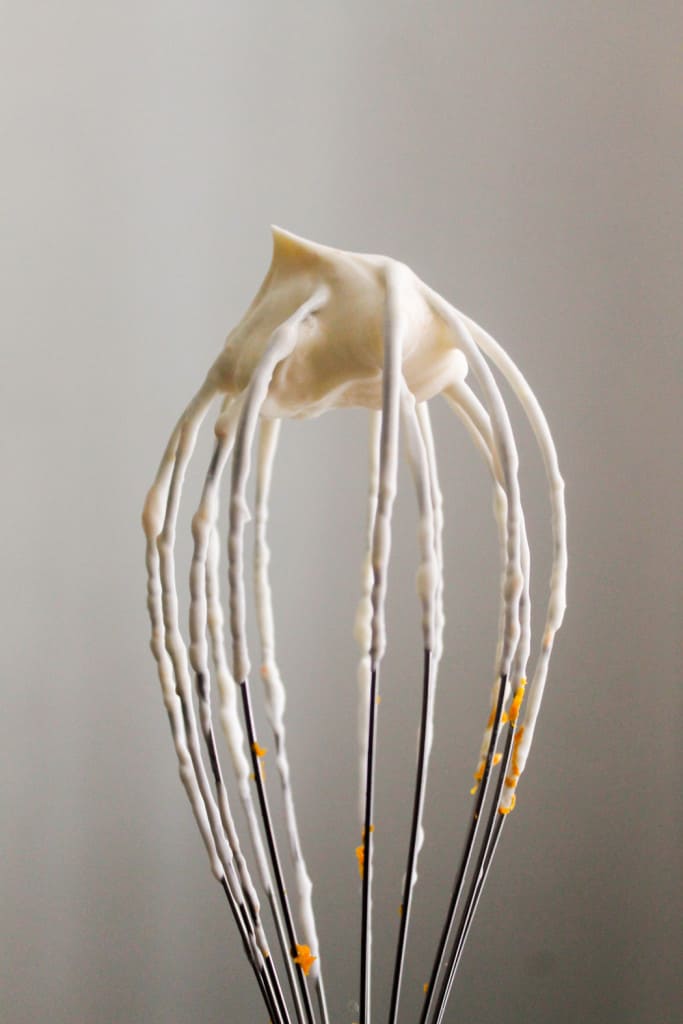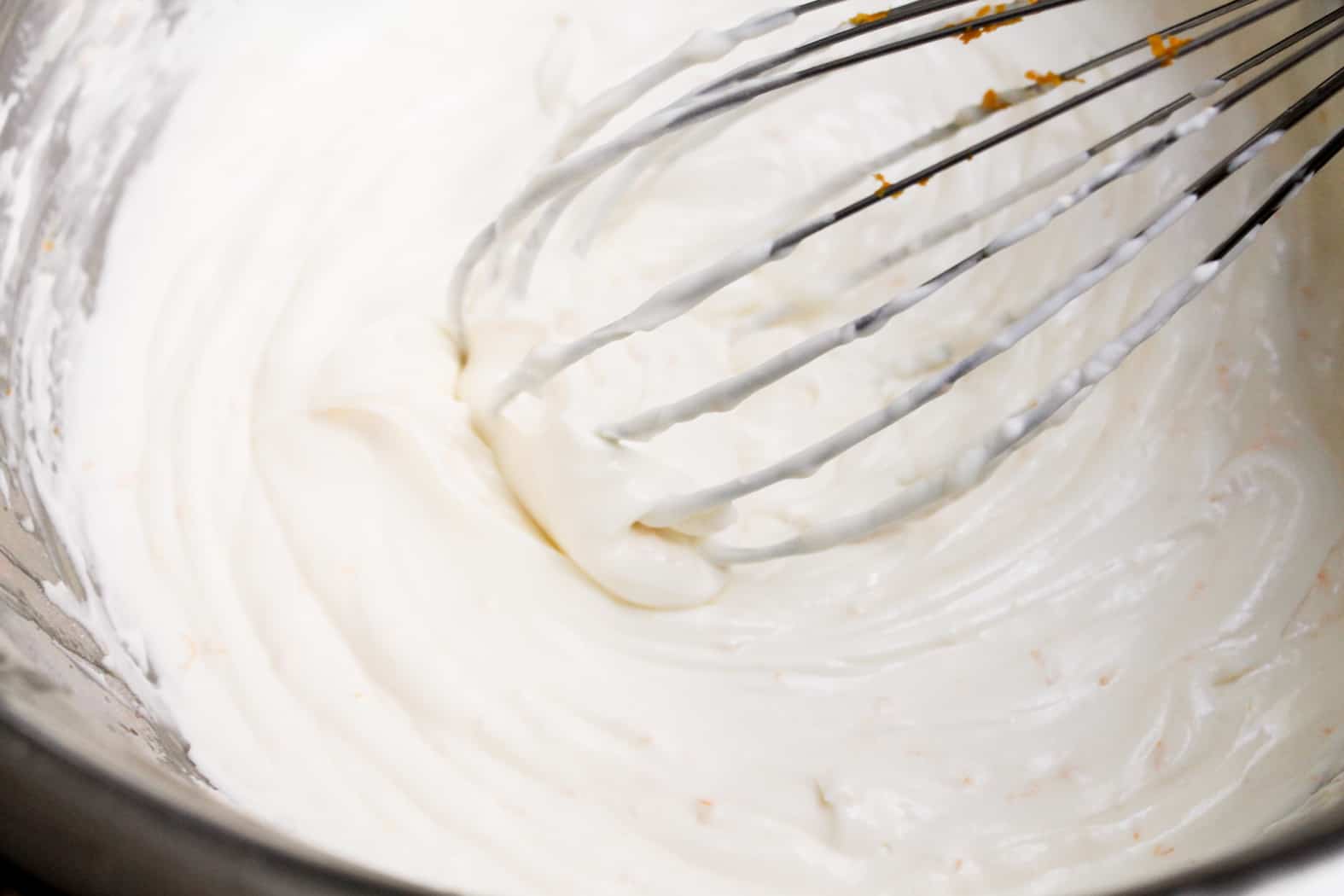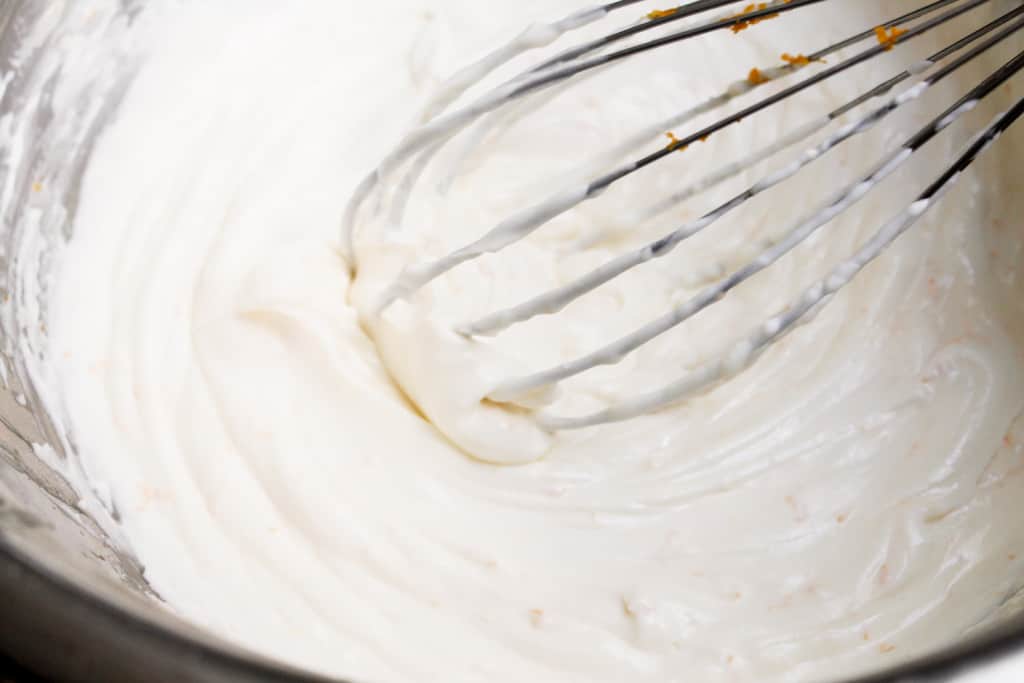 Because Israeli cheesecake is nothing like the cheesecakes of North America. In place of the cream cheese-sugar-egg bricks of your nightmares, Israeli cheesecake is light, tangy and airy, like a dip in a cool pool on a hot summer's day. It involves no baking, just a lengthy rest in a cold fridge, and requires about 10 minutes of active work. And the result - a cake as light as air, with a zesty aftertaste and a buttery crumb topping - is so much more than you could ever want from a cheesecake. It's a dream come true, and delivered to you in the form of a beautiful slice of cake.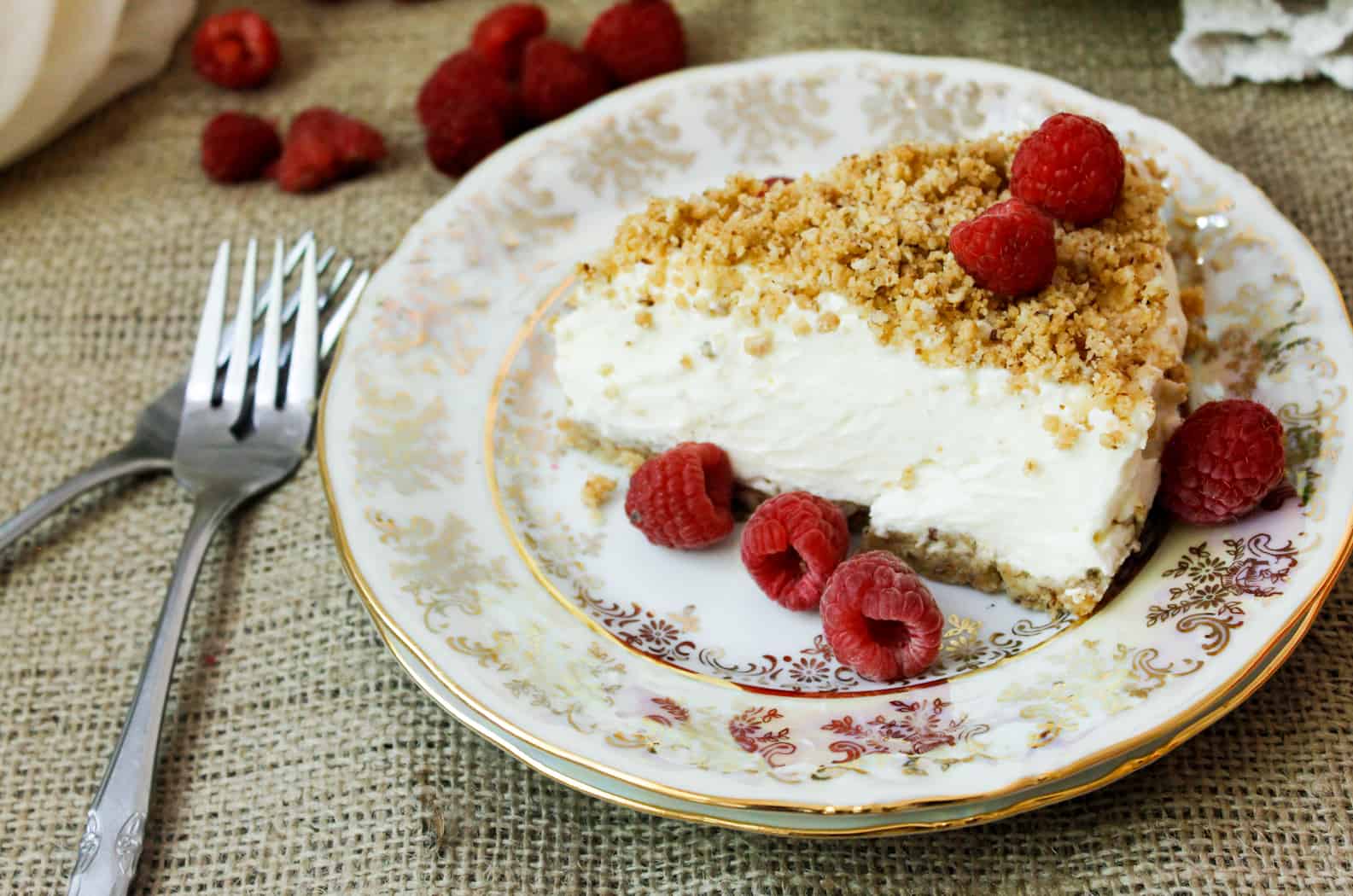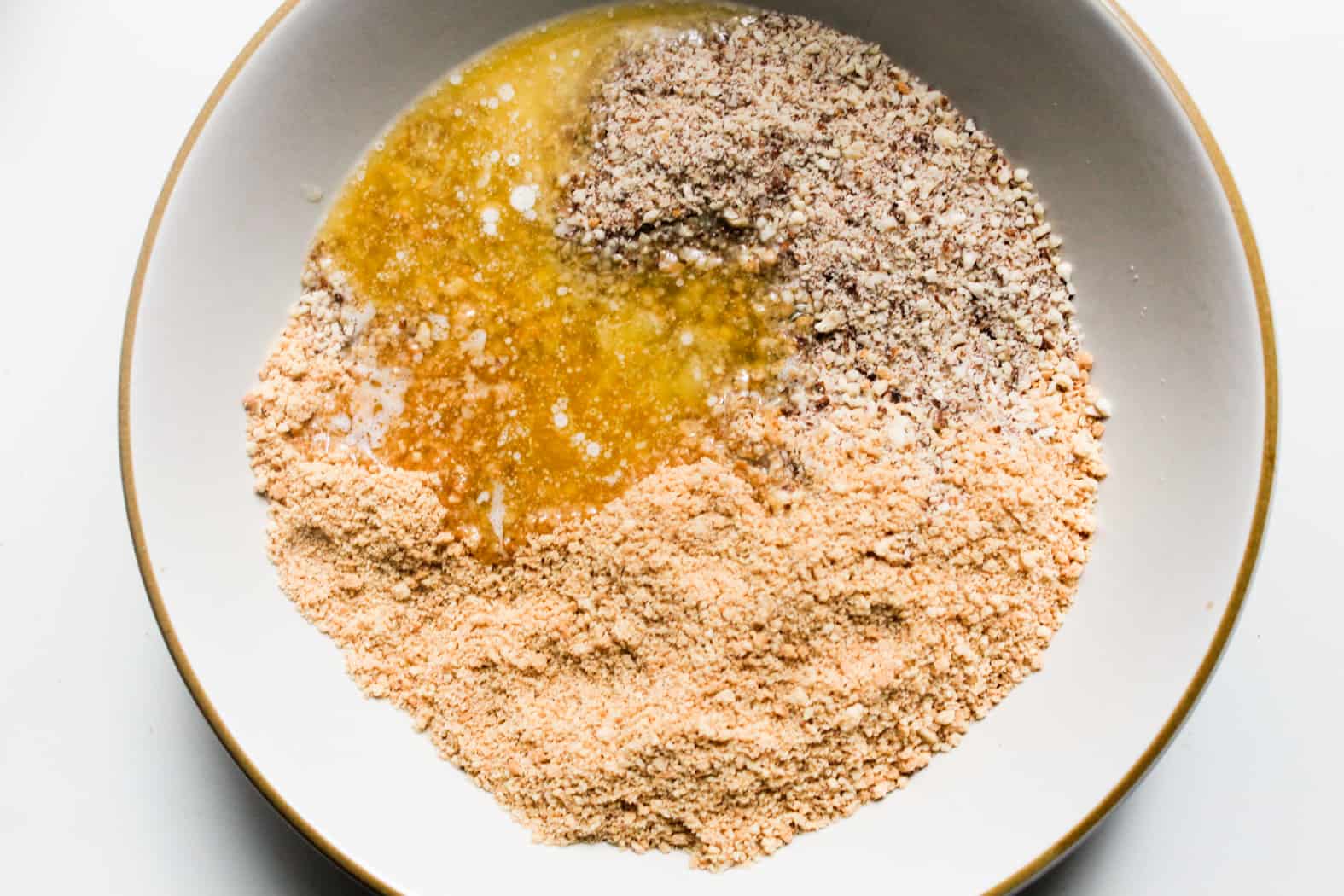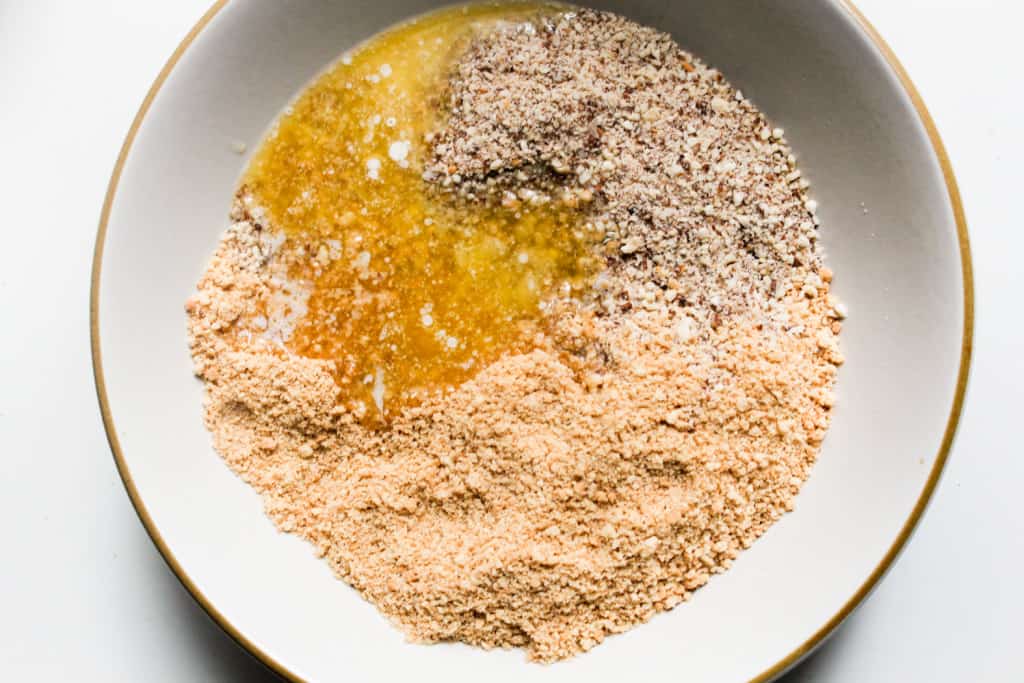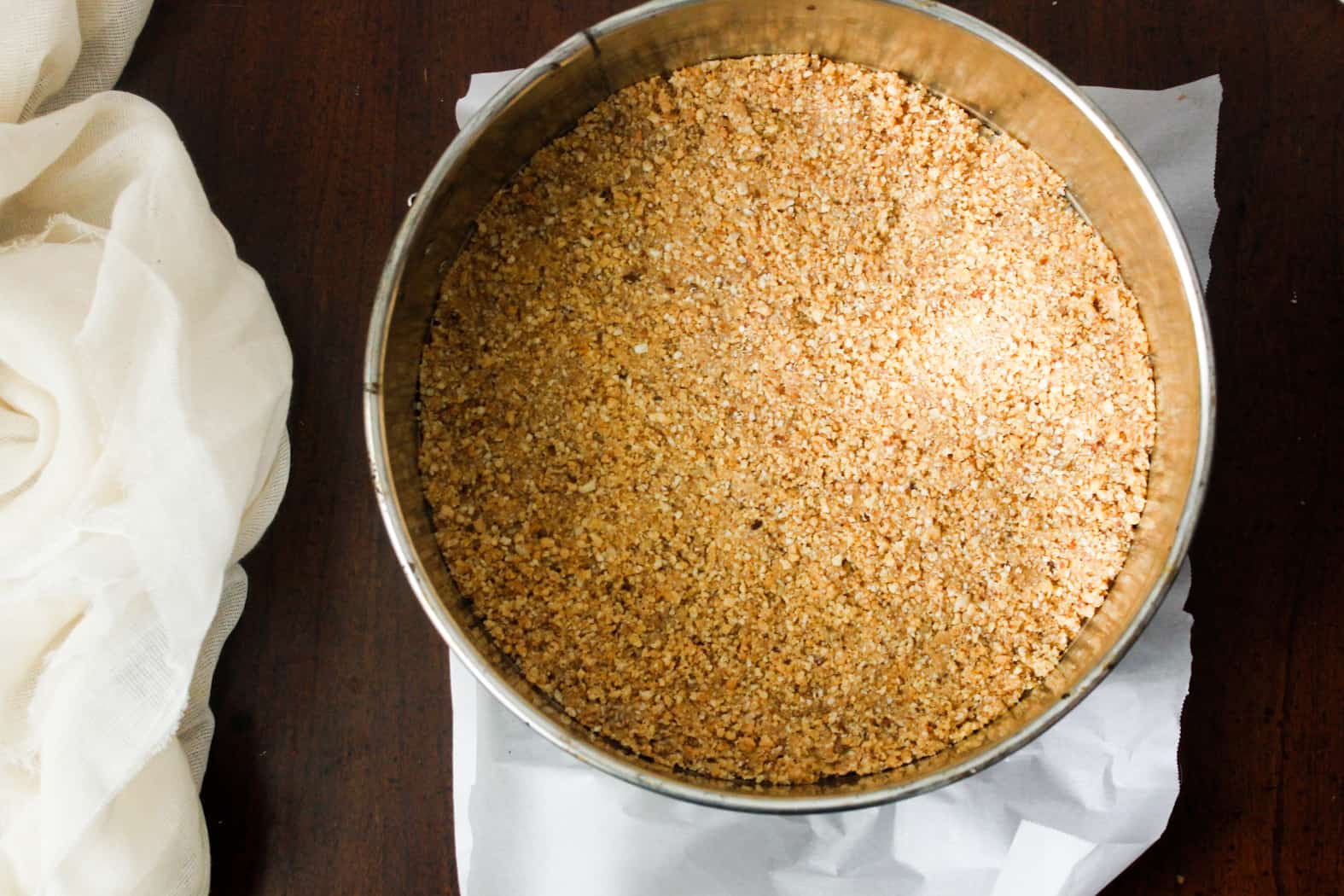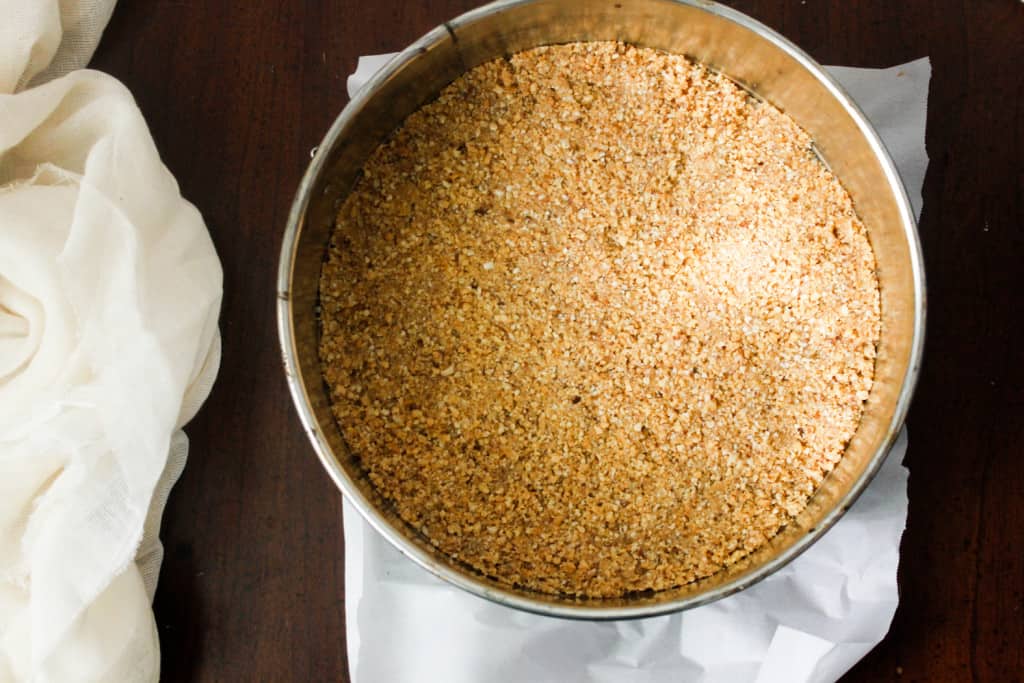 So if there's one thing you make from this blog, I want it to be this cake. For the 10 minutes of work it requires, you will not believe the results. You will want to replicate this taste forever and ever, sear it into your brains and share it with all of your friends and family. Because if you like cheesecake, you sure as hell are going to love Israeli cheesecake.
So once you're done reading this post, I want you to RUN INTO THE KITCHEN and immediately make this cake. And when you bite into it the following day, your fork sinking into the cool batter like a warm knife cutting through butter, every molecule in your body will thank you for the pleasure.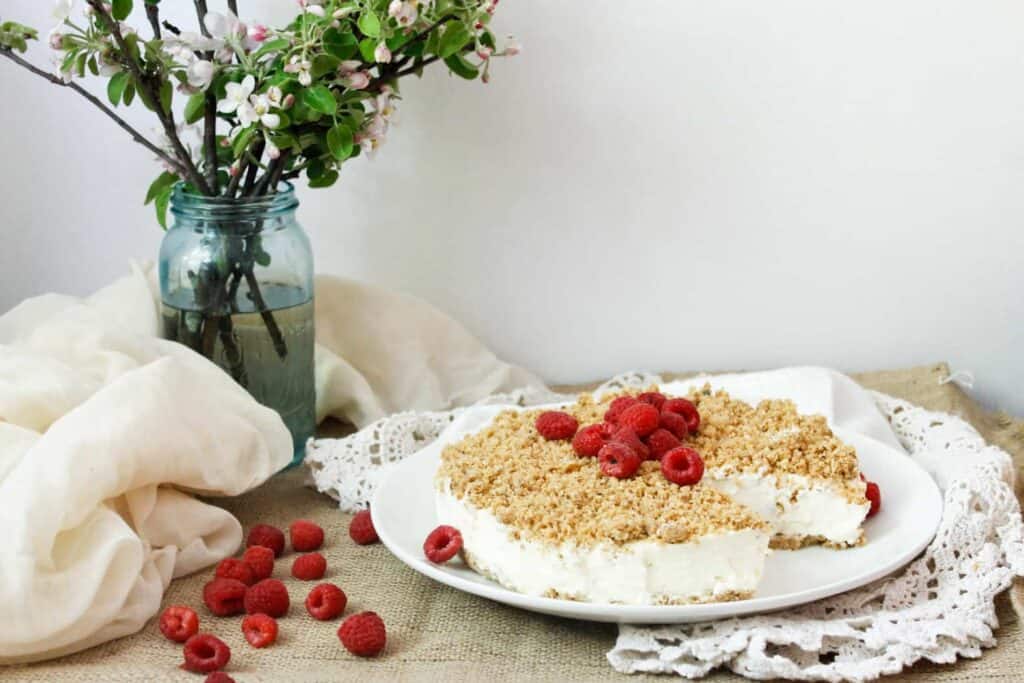 Pin for Later!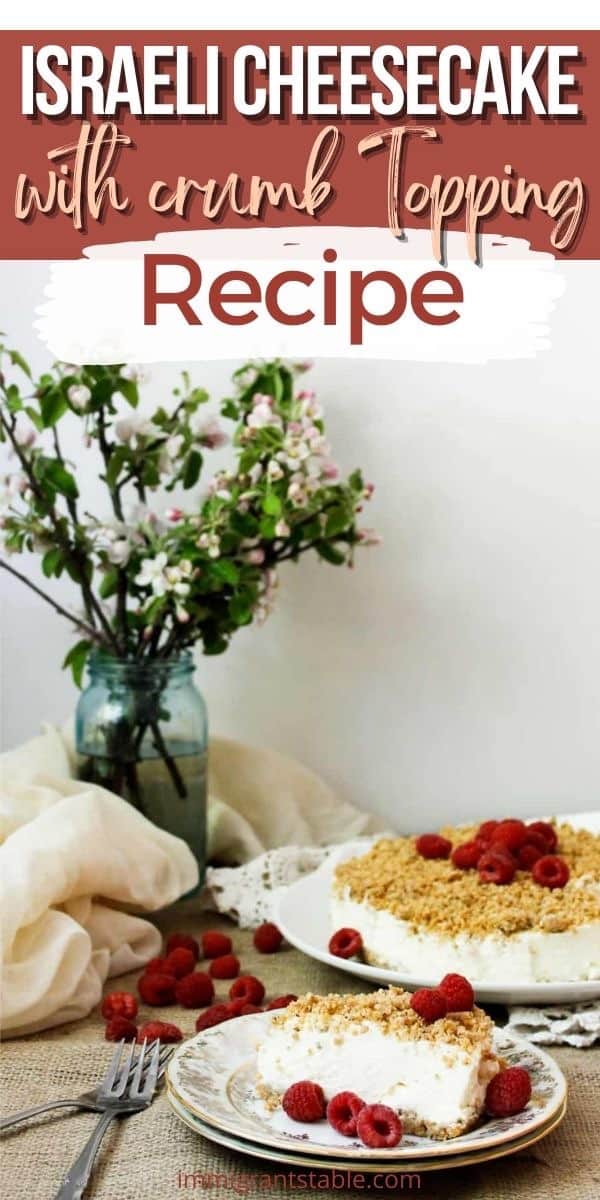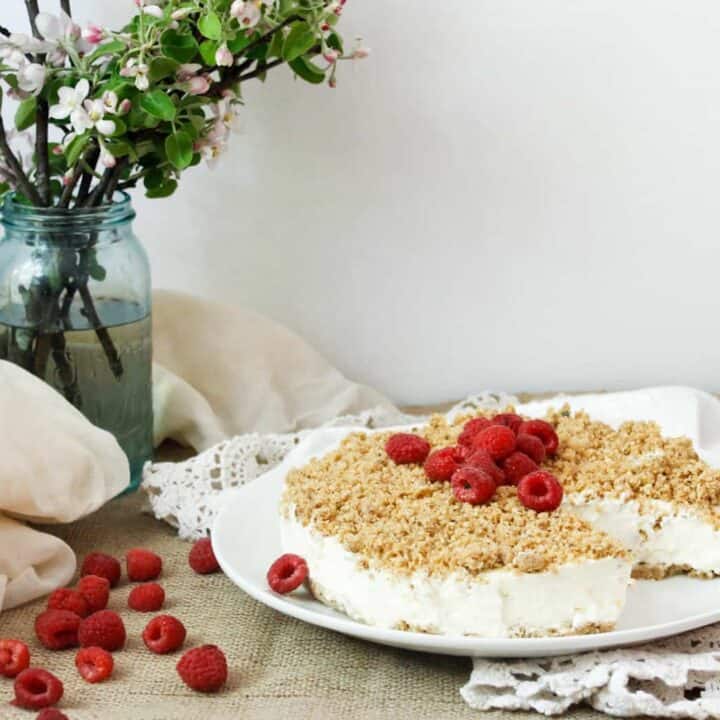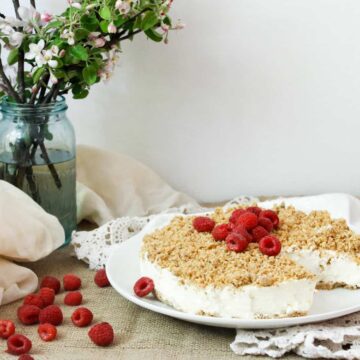 Light-as-air Israeli cheesecake with crumb topping
Israeli cheesecake is light, tangy and airy, like a dip in a cool pool on a hot summer's day. It requires no baking and only 10 minutes of work. What makes Israeli cheesecake so light is the use of a special low fat cheese, called simply 'White Cheese' (gvina levana). I have used 10% fat yogurt here in its stead, and loved the result. If you can't find 10% yogurt, you can also use low-fat ricotta, quark cheese, or even 5% Philadelphia cream cheese, though that would be my last choice.
Print
Pin
Rate
Ingredients
200

g

vanilla petit beurre biscuits or Graham Crackers

broken into pieces

100

g

almonds

optional; if you're allergic to nuts, use another 100 grams of biscuits

100

g

butter

melted

500

ml

whipping cream

1

cup

sugar

80

g

instant vanilla pudding

200

ml

high-fat sour cream

500

grams

10% yogurt

Mediterranean style/ ricotta cheese/ quark cheese/ 5% Philadelphia cream cheese

Zest of one orange or one lemon
Instructions
If using 10% yogurt, ricotta cheese or quark cheese, drain them in a colander covered with cheesecloth for a few hours, or even overnight.

Process biscuits and almonds in a food processor until they are finely ground. Mix in melted butter, and stir until well combined and lumps are formed (I found that stirring with clean hands worked best, and it helps to gauge the texture).

Line a springform pan with parchment paper for ease of removal (you can use anything 9"/23cm and over; 8" will produce a very tall cake) . Cover the bottom with ⅔ of the crumb batter, making a crust.

Using a hand-held blender or a standing blender, whip whipping cream, sugar and vanilla pudding until a stable cream is formed. Add sour cream, drained yogurt and citrus zest, and continue blending until stable. Pour mixture into cake form, and top with remaining crumb mixture.

Cool in fridge for a minimum of 4 hours, or ovenight.