The transition from light summer frocks to fall sweaters can be disheartening. Make it easier on yourself with this ground cherry jam with hints of citrus and ginger, a perfect ode to fall.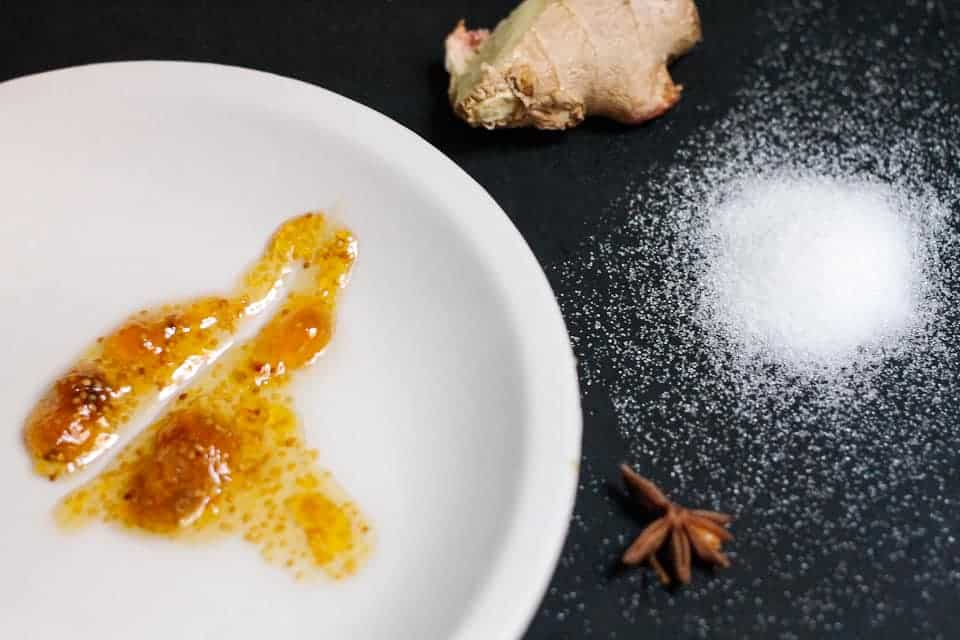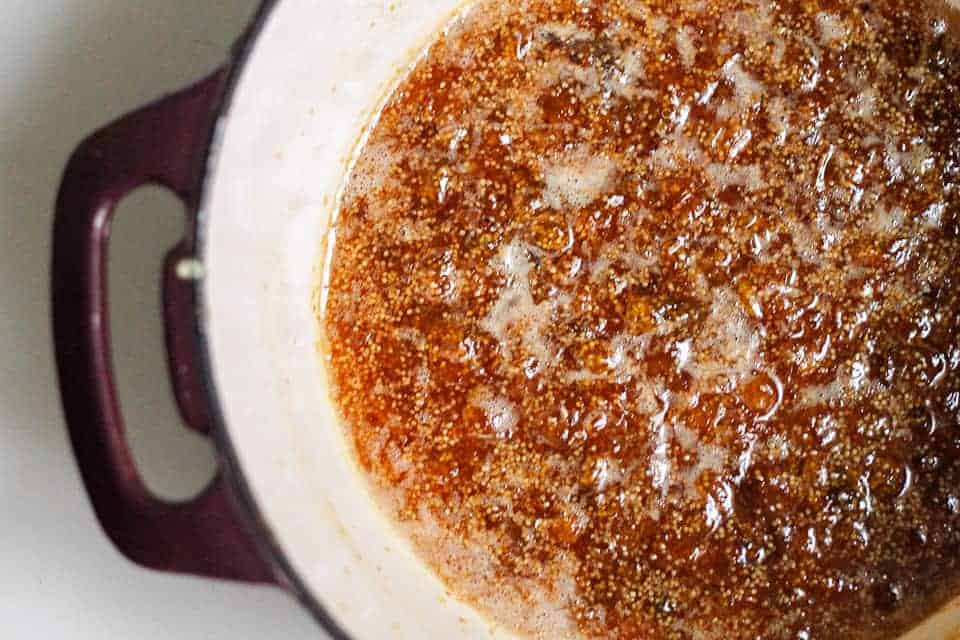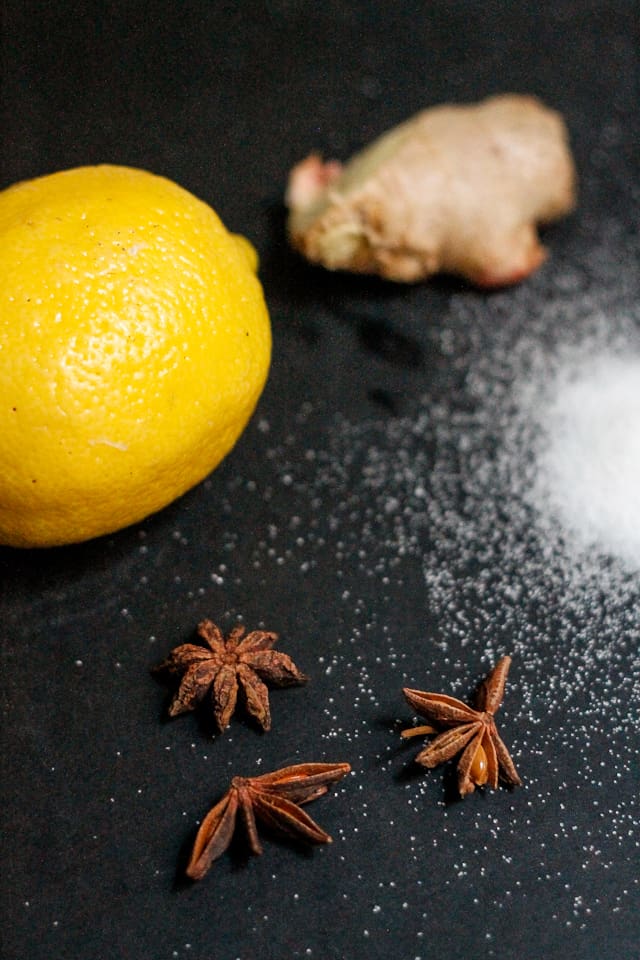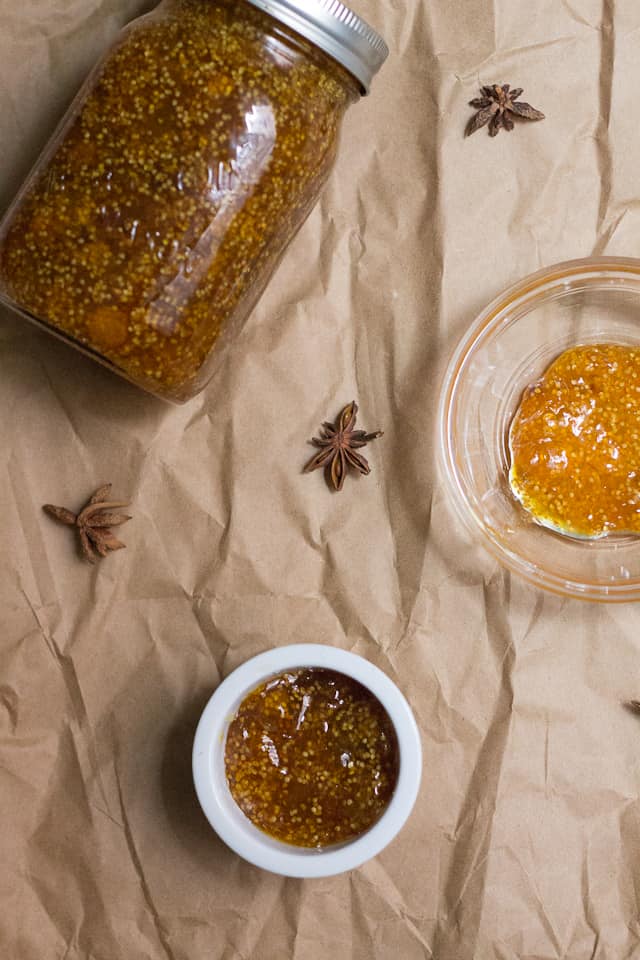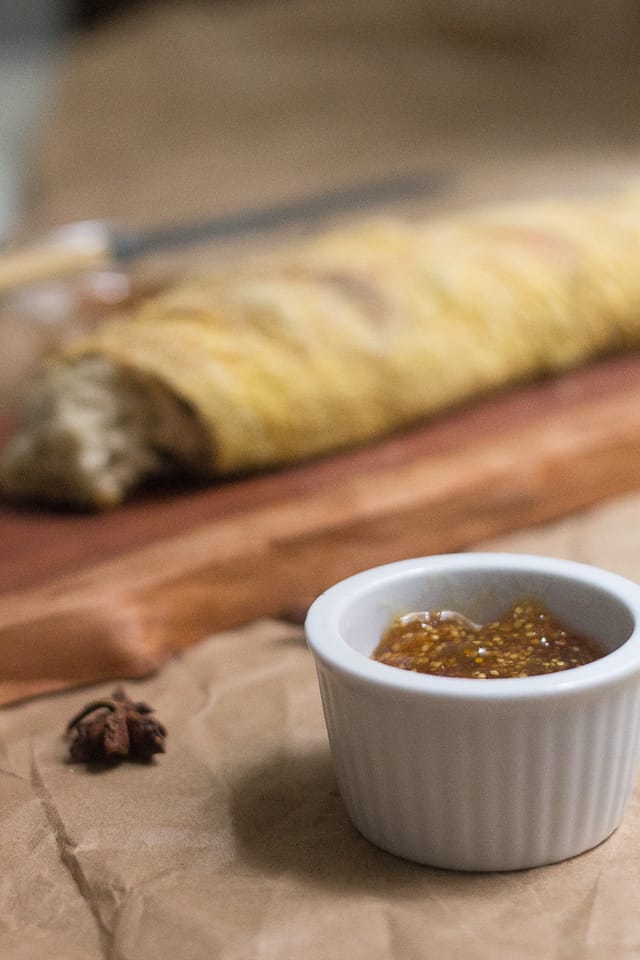 The Magical Fall of Montreal
I have been hearing about Montreal's fall from before I even moved here.
You would think that with all the summer excitement of festivals, drinking sangria on patios, and nights too hot for a blanket, people wouldn't be clamouring for what is basically the equivalent of a calendar layover everywhere else.
But now that October is about to begin and fall is in the air, I couldn't be more excited for the changing season. I am breathlessly anticipating the falling leaves, strong gusts of winds, and woolen socks.
But the thing that is most on my mind as the temperatures dip down is a bright, punchy jam, smeared thickly on crusty bread and eaten with a steaming cup of tea in bed, crumbs be damned.
And with Quebec's bounty of ground cherries (cerises de terre) still crowding the stalls at the farmers' markets, honouring this in-between season couldn't be easier.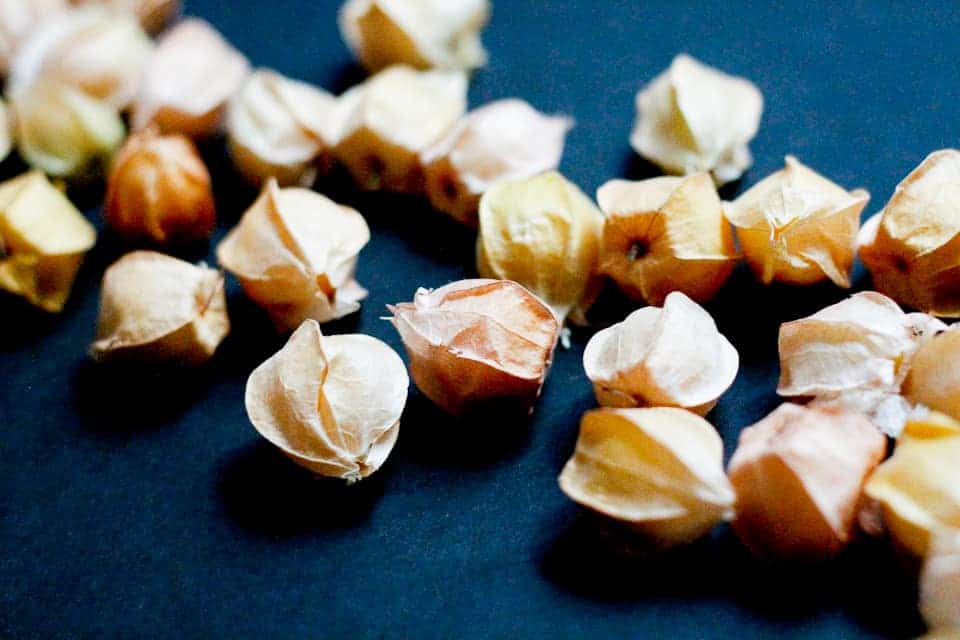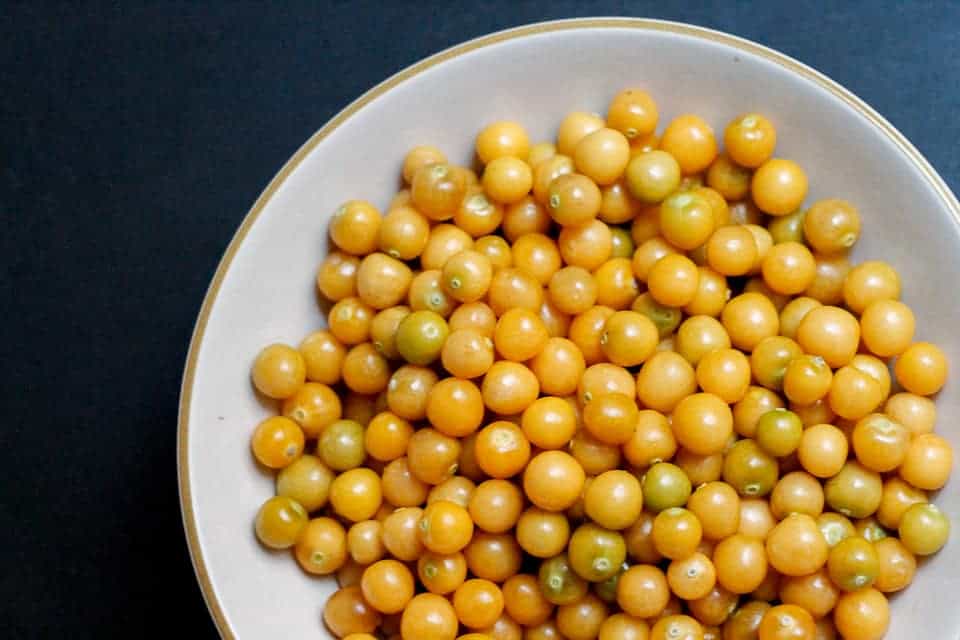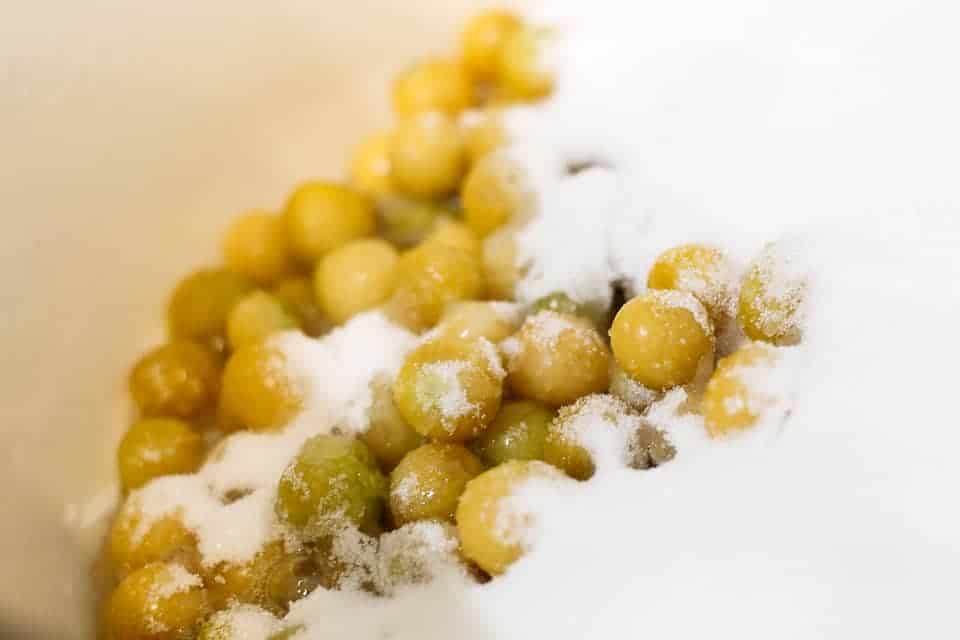 What are Ground Cherries?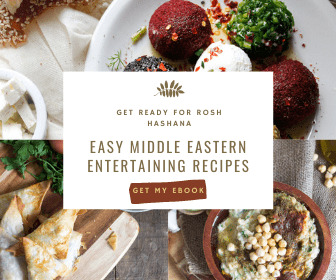 Ground cherries are a distant relative of the tomato, and a close cousin to the green tomatillo that is crucial to green salsa. Inside the papery husks hides a small orange sphere, full of edible seeds and a strong floral scent.
Though we often forget about the tomato's fruity origins, ground cherries lend themselves perfectly to colder-temperature jams due to their herbaceous qualities.
Combined with spicy ginger and citrus, they produce a beautiful ground cherry jam that would feel at home at any charcueterie or cheese platter.
What to Pair With Ground Cherry Jam?
Ground Cherry Jam is replete with strong Asian spices that fair well against the warm, exotic flavour of the ground cherries.
I love it paired with:
goat cheese;
a strong blue Stilton;
A washed rind cheese like Brie or Camembert;
Cultured butter;
Pork or other strong charcuterie;
Pâté;
Duck, especially Asian-style;
Walnuts and other nuts.
To see the step-by-step process for making this fall jam, check out my web story How to Make Ground Cherry Jam Story
Tried and loved this recipe? Please leave a 5-star review below! Your reviews mean a lot to me, so if you've got any questions, please let me know in a comment.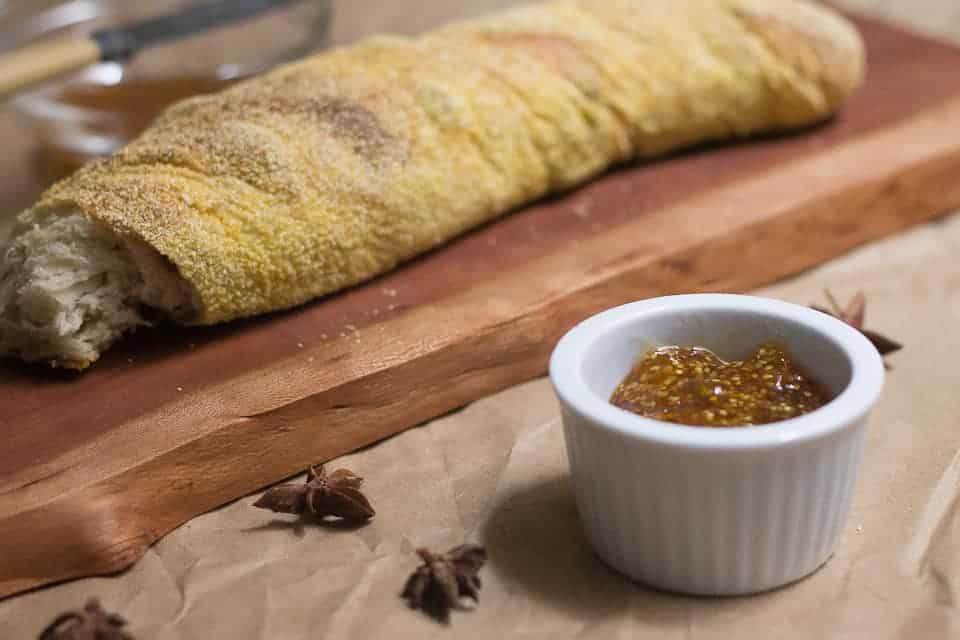 Recipe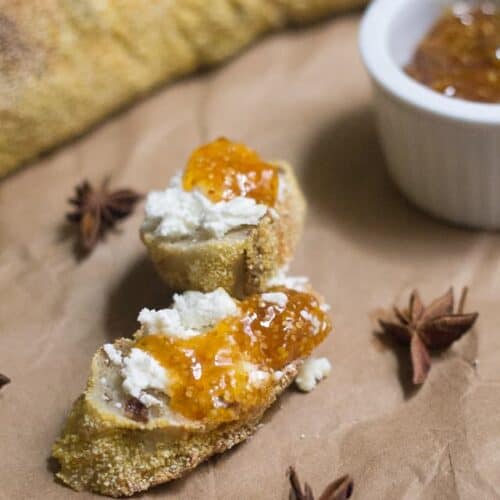 Ground cherry jam
This ground cherry jam brings together the ground cherry, Quebec's strangest fruit, with the heat of ginger and the zest of lemon and lime. Fall perfection. This jam can be canned, or kept in the fridge. Makes about 2 pint-sized jars.
Ingredients
2

lb

ground cherries

peeled and washed (you should have about 1.5 lbs left after removing the husks and throwing out any inedible fruit)

2.5

cups

of sugar

1

lemon

juice and zest of

1

lime

juice of

3-

inch

knob of ginger

grated

2

star anise pieces

pinch

of salt

about ½ tsp

2

pint-sized jars
Instructions
If canning, thoroughly wash jars and arrange them in a hot water bath canner. Bring pot with jars to a boil, and process on a rolling boil for 10 minutes.

Remove the husks from all of your ground cherries, throwing out any fruit with black spots or mold. Wash fruit carefully.

Grate ginger, zest lemon, and juice both the lemon and lime. Set ginger aside, but feel free to combine the lemon and lime juices.

Combine ground cherries, sugar, lemon zest and the citrus juice in a large, heavy-bottomed pot. Bring pot to a boil, stirring occasionally. Lower heat to medium and continue simmering until all the ground cherries have burst and dissolved, about 30-40 minutes, stirring occasionally (your whole house will smell like a confectioner's shop).

In the last 10 minutes, add whole star anise and ground ginger to pot. Remove pot from heat.

Very carefully (and preferably using a ladle), pour jam into clean, prepared (and sterilized, if canning) jars. Wipe the rims with a wet towel.

If jam is to be kept in the fridge, just close the lids and let it cool down on the counter. It will thicken further in the fridge. Enjoy on crackers with (very) sharp cheddar, on baguette with goat cheese, along with a charcuterie platter, or just with peanut butter on toast.

If canning, ladle some boiling hot water from the hot water bath canner into a small saucepan, and sink the new metal lids for the jars into it (no need to soak the rings that secure the lids). After a couple of minutes, place the metal lids on the jars and secure with the rings, using just the tips of two fingers to screw them down (i.e., don't fight to screw them on thoroughly). Lower jars back into hot water bath canner (you may need to pour out some water at this point), and process at a rolling boil for another 10 minutes. Remove jars from pot and let cool on counter for 24 hours, waiting for the all-important 'pop' sounds.
Tried this recipe?
Comment + Rate Below!
Connect on Instagram!
Find us @immigrantstable