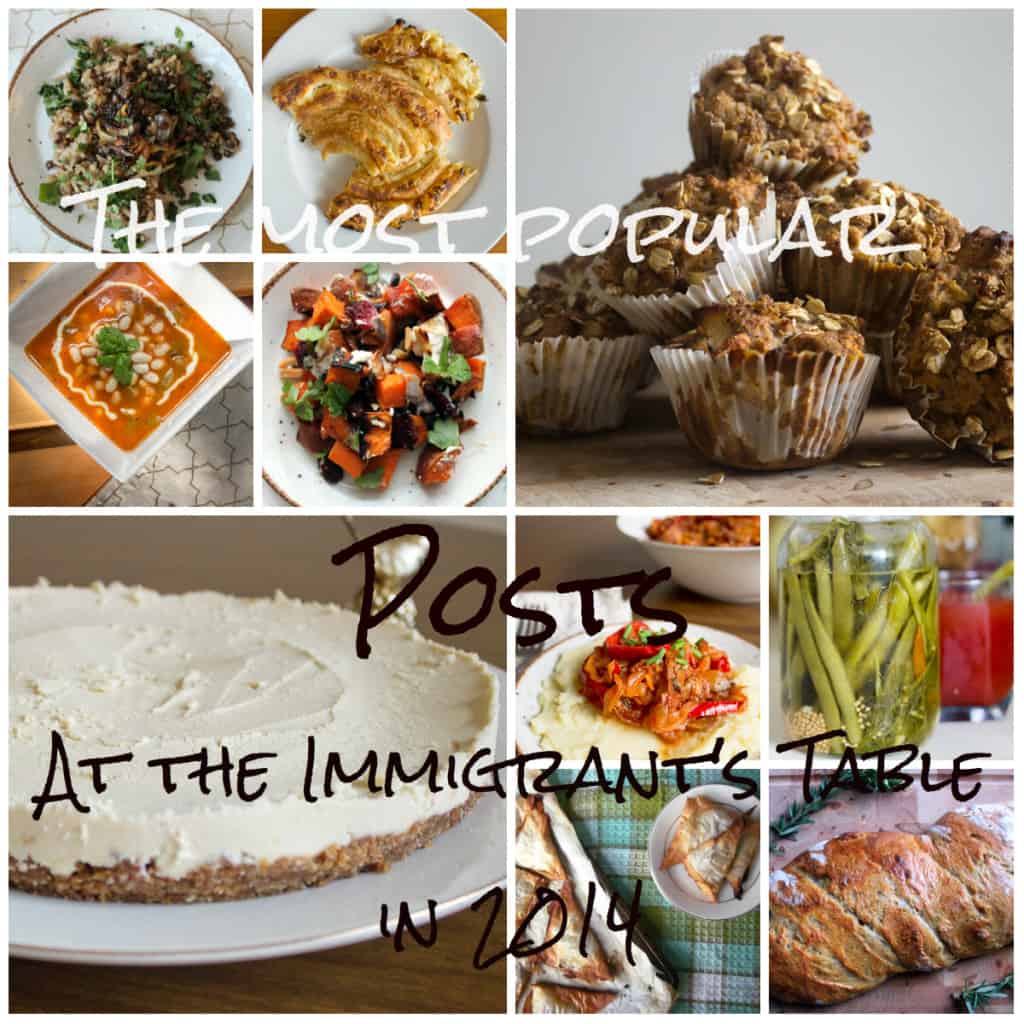 The Internet never fails to prove to me that I don't know Jack. In fact, I'm not even sure I know Zhenya! Sometimes I will invest hours of work, recipe testing, planning, photo editing and writing into a post that I am certain you will love. I will share a piece of myself, my family history and heritage with you, dear reader. And then you won't even click past the page break! But those throw-away posts, the ones I put together in 30 minutes and that include ingredients that have been languishing in my crisper drawer for weeks? Those are some of the most popular posts on the blog!
So to mark the first full year At The Immigrant's Table, here are the 10 dishes YOU most wanted to eat in 2014: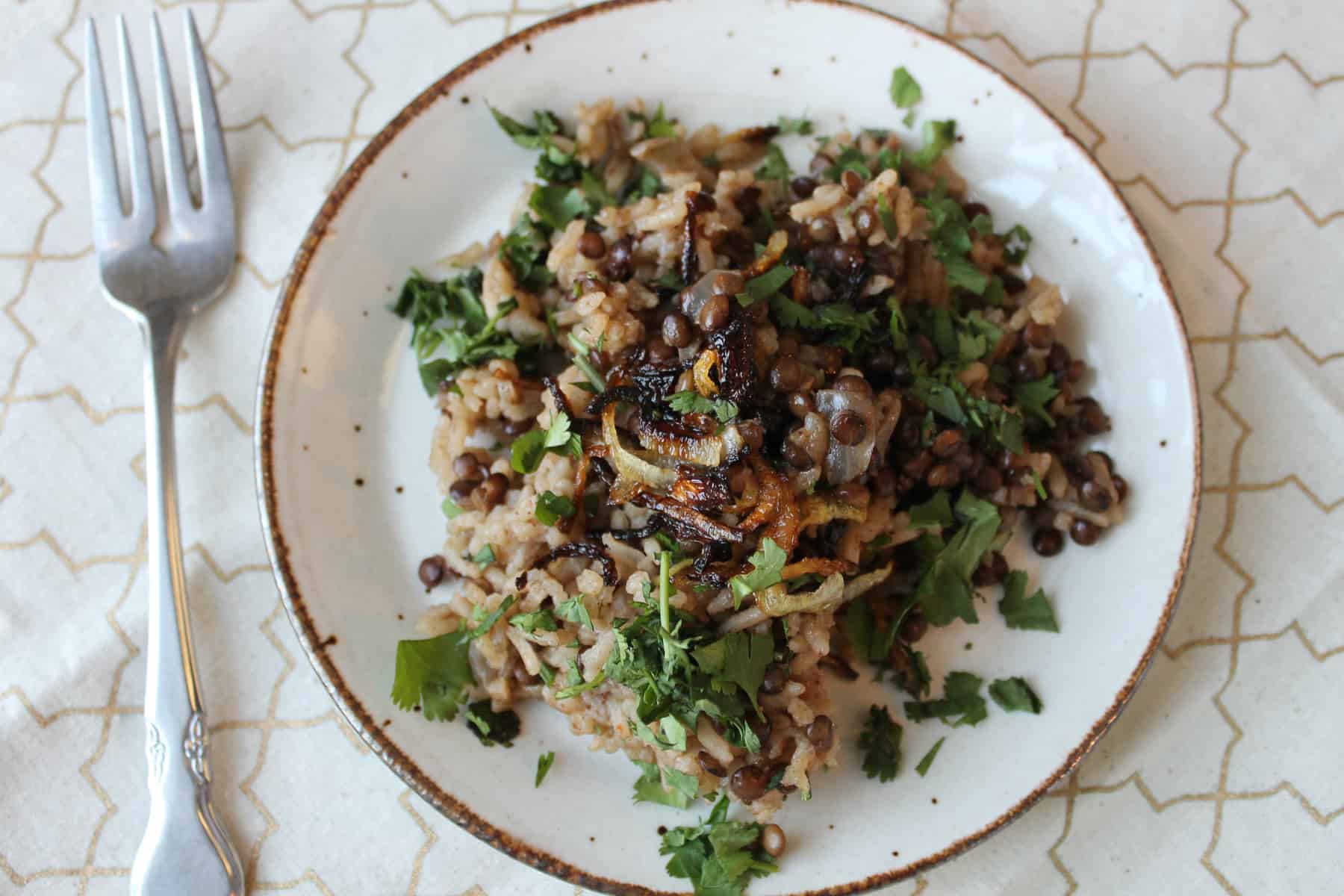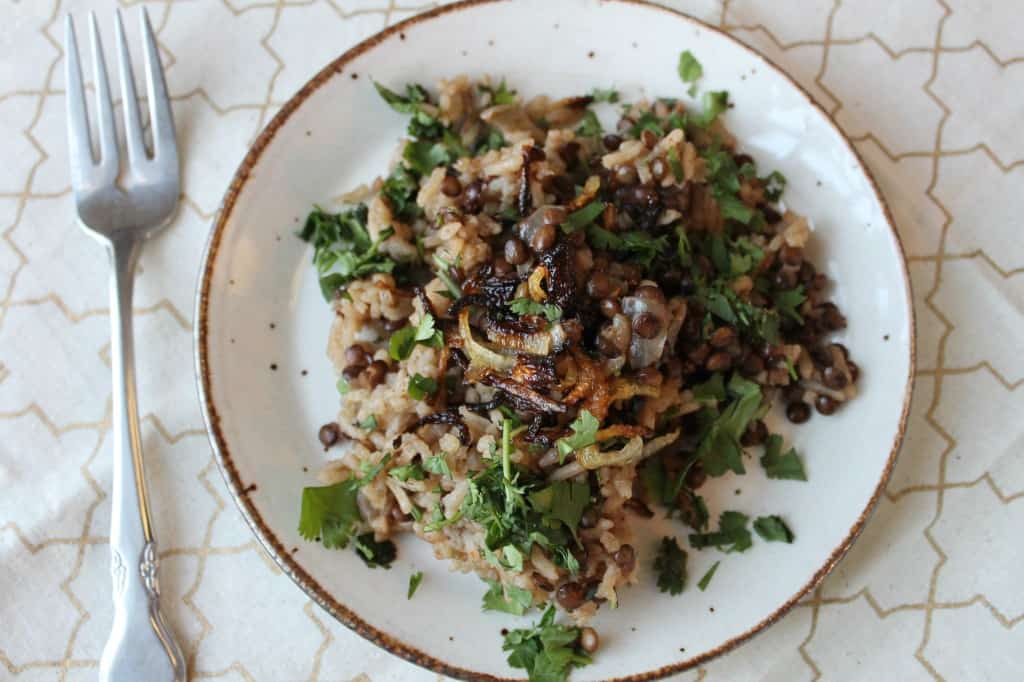 The most popular dish this year has undoubtedly been the Middle Eastern Mujadara. A one-pot meal of rice and lentils (I love de Puy lentils here), my version is crowned with sweet caramelized onions and generously sprinkled with herbs. You won't go wrong with this on your dinner table.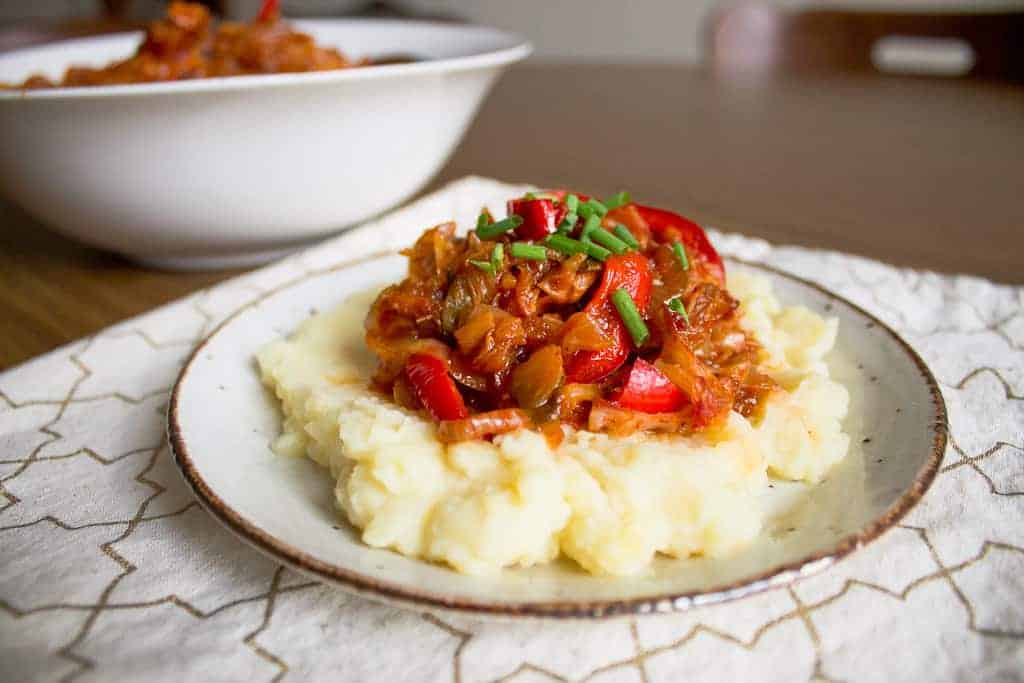 It's not surprising to me that my mother's favourite weeknight meal is as popular as it is, but I do think the fact that the phrase 'stewed cabbage with peppers and tomatoes' has become an Internet hit must break some laws of probability and marketing.
In terms of food sensitivities and diets, this mango cheesecake hits just about every one - except a nut allergy (it's got cashews, almonds and walnuts galore). It's vegan, raw, paleo, gluten-free, and extremely easy to put together (raw desserts mean there's not baking to worry about!). It's a keeper in my books, and I'm glad to see you like it as much as I do.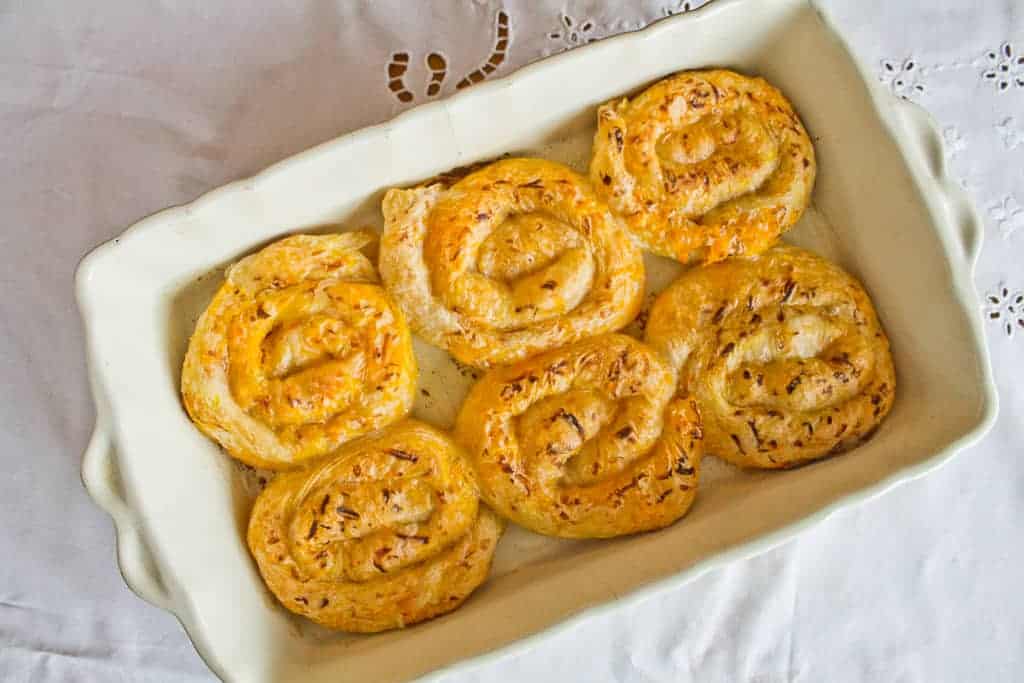 Making this Bosnian 'Pita' (pie with different fillings) was an incredible experience for me, where I got to watch a true expert make her favourite immigrant dish... and then eat one of the best pastries I've ever tasted. Though this pie is definitely a weekend project, I strongly recommend everyone try and make it at least once in their lives - the taste of a cheese or a butternut squash Bosnian pita is incomparable.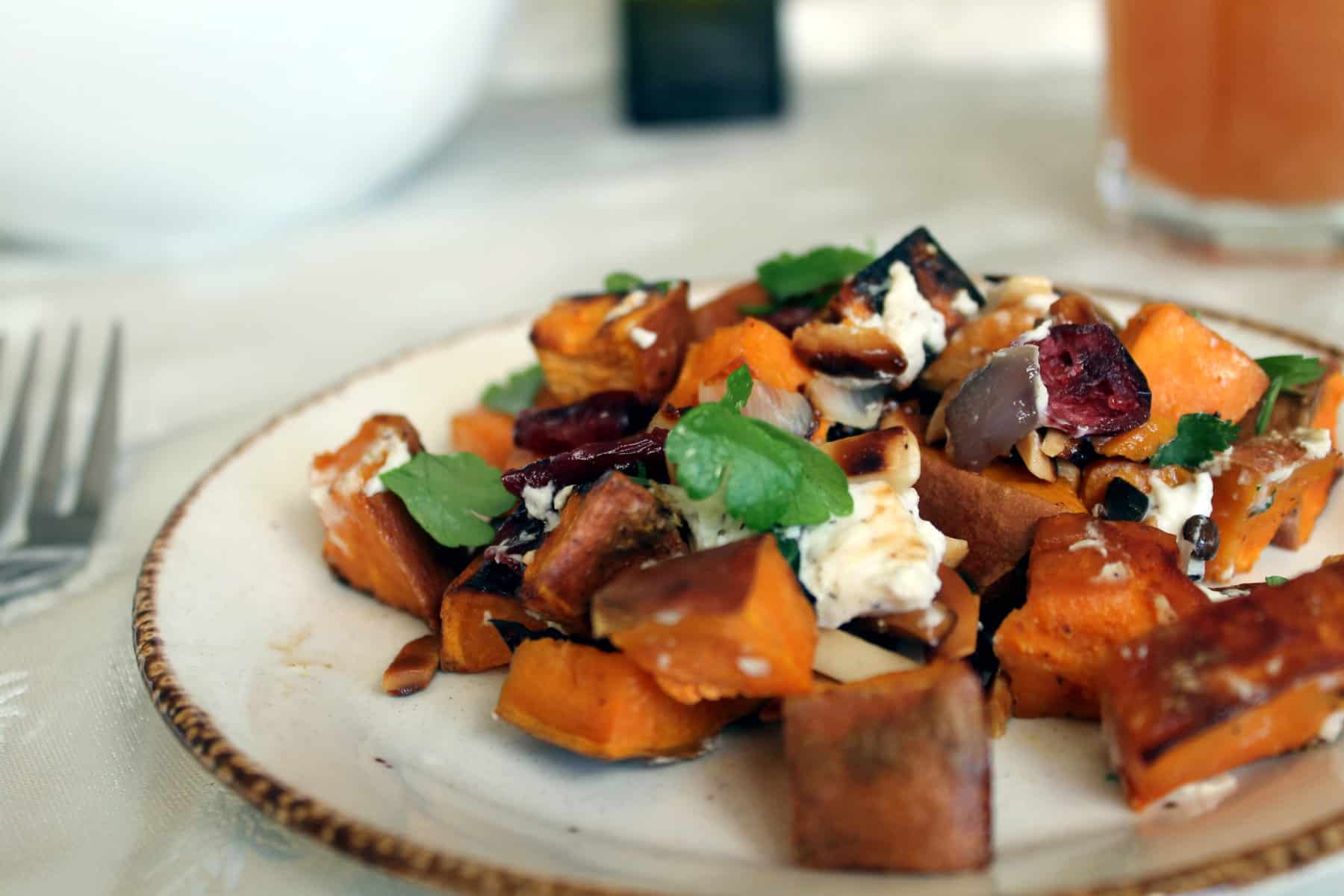 My roasted sweet potato salad with chevre and toasted nuts is exactly one of those fluke hits that I talked about in the first paragraph. It came together in under 40 minutes (including roasting time) the same day that I made my mujadara, and I only photographed it because I figured, why not? Well, apparently you guys loved it - and I couldn't be happier.
I've made these Morning Glory Muffins at least half a dozen of times already, and they're my favourite vegan muffins. You can play around with the filling (I've used raisins and currants with great success), but the streussel topping is mandatory.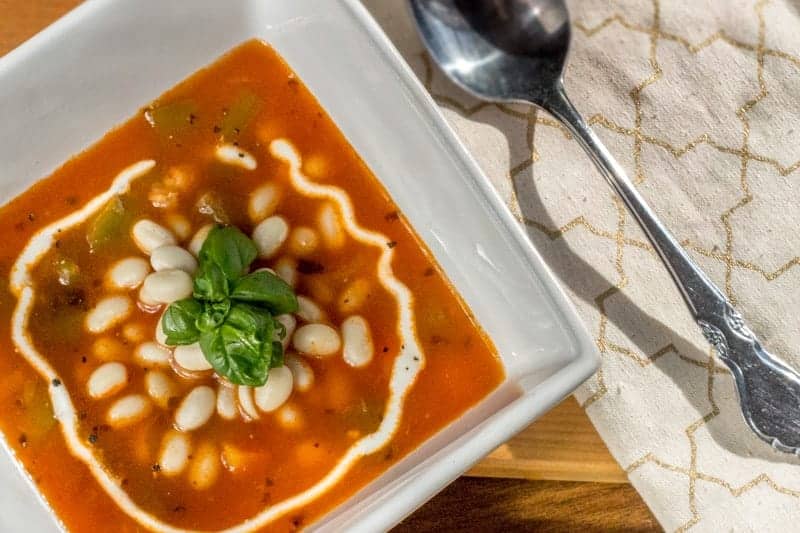 From the same household as the Bosnian pita comes Pasulj - Serbian white bean soup. More accurately, that's the household that the soup reminds me of; the recipe itself comes from a friend I worked with at West Broadway Youth Outreach, while the photos were taken by Sarah Carson. This was a true collaborative efforts, and a great soup for cold winter days.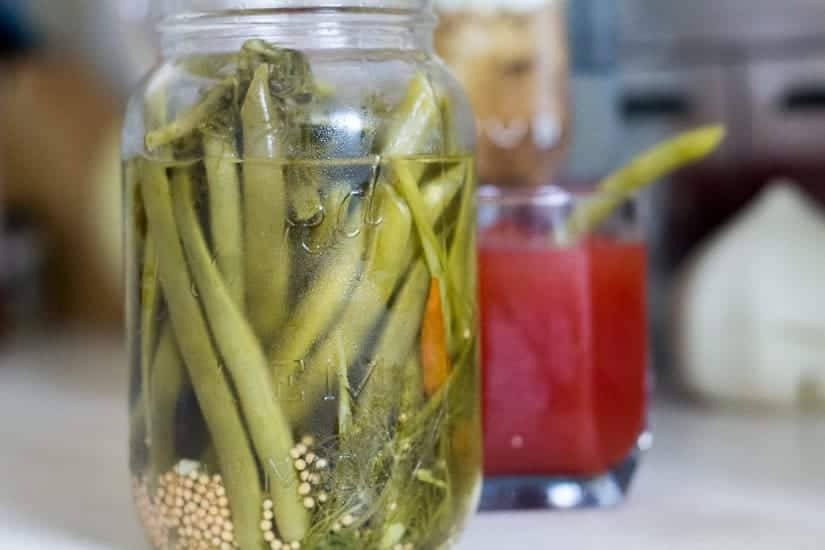 Pickled green beans make a lovely addition to any Bloody Mary, Ceasar, or a pickles platter (because what cocktail party is complete without a pickles platter, I ask you?). They are also super easy to make. Unsurprisingly, you guys love them.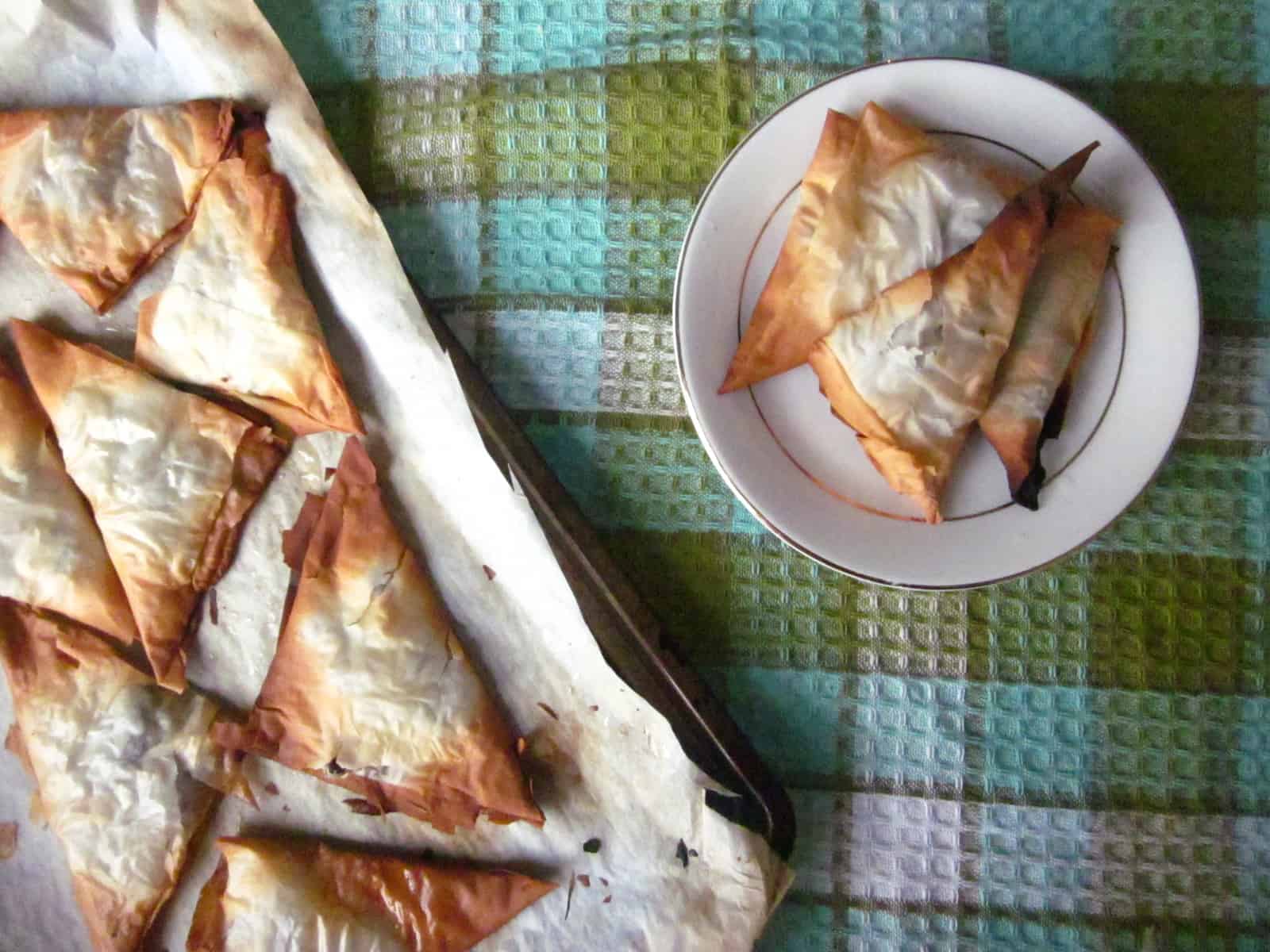 I still think that mushroom bourekas is the ultimate late-night food, but you definitely don't have to be drunk to enjoy these crispy pockets of vegetable goodness. This was also my first recipe to make the big-shot aggregators Foodgawker and Tastespotting, so it naturally has a very warm place in my heart.
Finally, the tenth most popular blog post this year was this incredible rosemary sourdough bread, and I have to admit that you guys definitely have good taste. Trust me when I say that once you try this bread, all other white-flour sourdoughs will start to look like store-bought Wonderbread.
So, these were the most popular posts At the Immigrant's Table in 2014. I hope you've enjoyed revisiting them if you're an old-time reader. Or, if you're new around here, perhaps you'll give some of these favourites a try!
Happy Boxing Day, and have a great weekend!