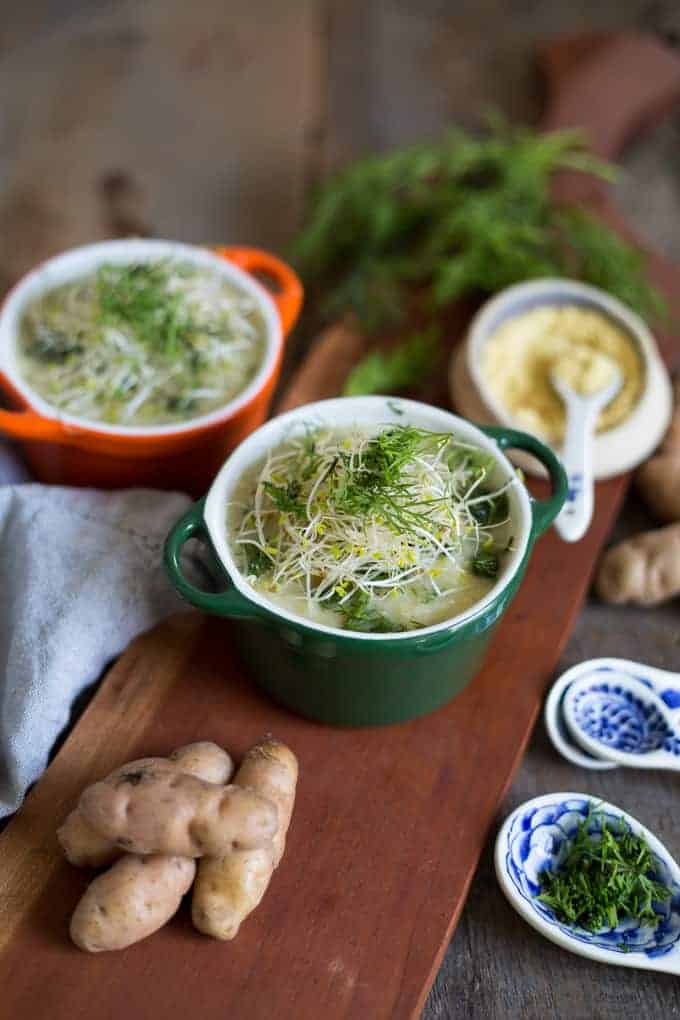 Salt-free potato leek soup with mustard is a soup worthy of the gods: creamy, full-bodied, sharp and comforting. Perfect for these early days of winter.
There are those days.
There are those days when you come home, battered and bruised, having left your soul somewhere out there in the cold.
There are those days when the wind is howling and the trees are bent out of shape, twisted by gusts that bring with them nothing but bad changes.
There are those days when you just want to crawl into bed, warm up a large pot of soup, and fall asleep while clutching a pillow to your bosom, remembering the embrace of a loved one.
There are those days when you wear your heart on your sleeve.
For those days, there is salt-free potato leek soup with mustard.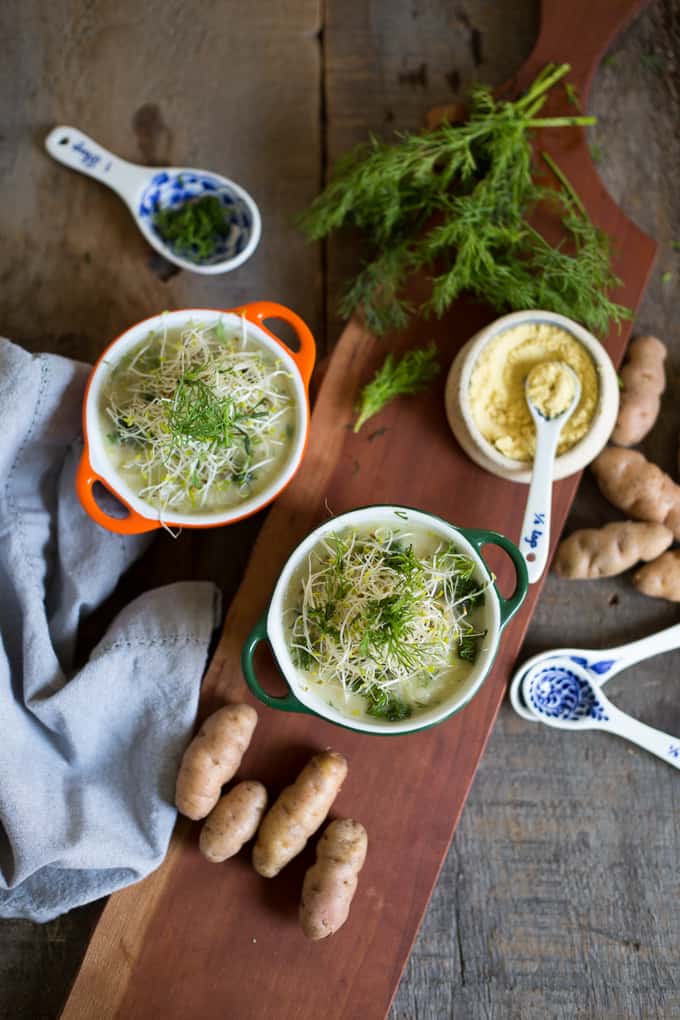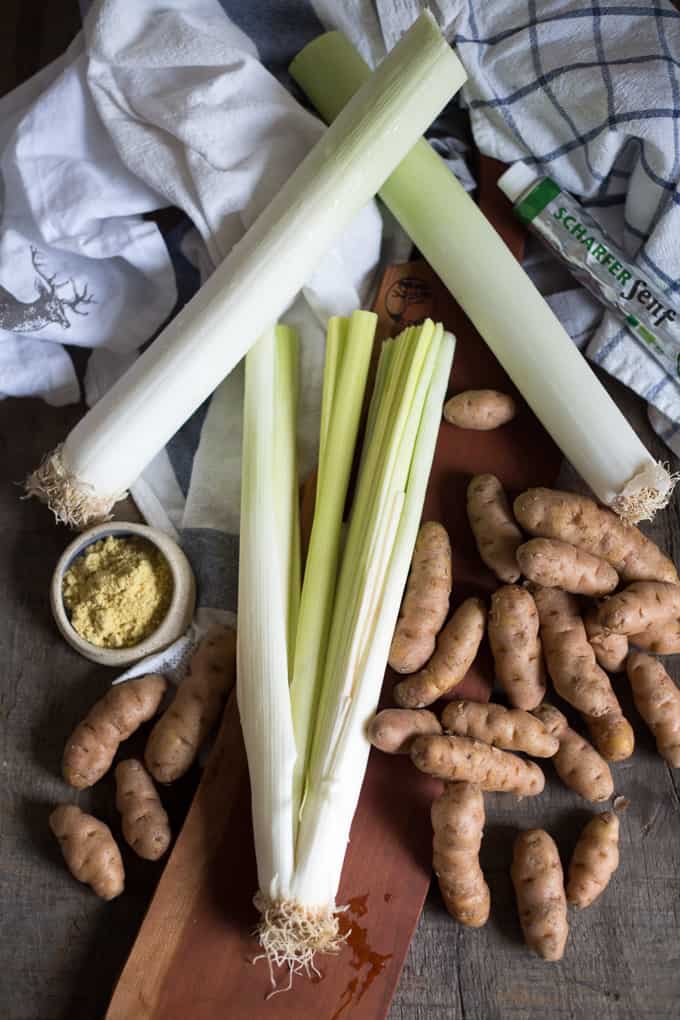 This soup was borne out of necessity. As the temperatures in the Northern hemisphere finally begin to plummet, I have been gravitating more and more towards soups, stews and porridge that will warm you from the inside out. As the first flurries of snow turn the hyperactive city around me into a sleepy wasteland that is punctuated only by the occasional crush of boots on fresh powder, my body yearns for food that is warm and heavy, but without being cloying.
That's when I get up and, without thinking, prepare a fresh pot of salt-free potato leek soup with mustard. The leeks, softened in a glob of coconut oil, joyfully embrace the starchy potatoes that lend this soup its creaminess. Both thirstily drink in the broth that is added right before the whole thing is creamed in a blender, turning this from a hearty stew to a soup worthy of the gods.
But the secret here lies with LikeSalt, the natural salt substitute I've been using. Becoming more conscious of the effects of salt on my body - feeling bloated, retaining toxins for longer, higher blood pressure and growing risk of dementia - has made me reduce the amount of sodium I consume on a daily basis. But as someone who isn't willing to sacrifice the good, sharp tastes of lovingly prepared food, I wasn't ready to start eating bland, unsalted broccoli and peas (my apologies to those who do). I wanted to keep my potato leek soup, my eggs and my avocado toast - but to have it all salt-free. And that's where LikeSalt saved the day.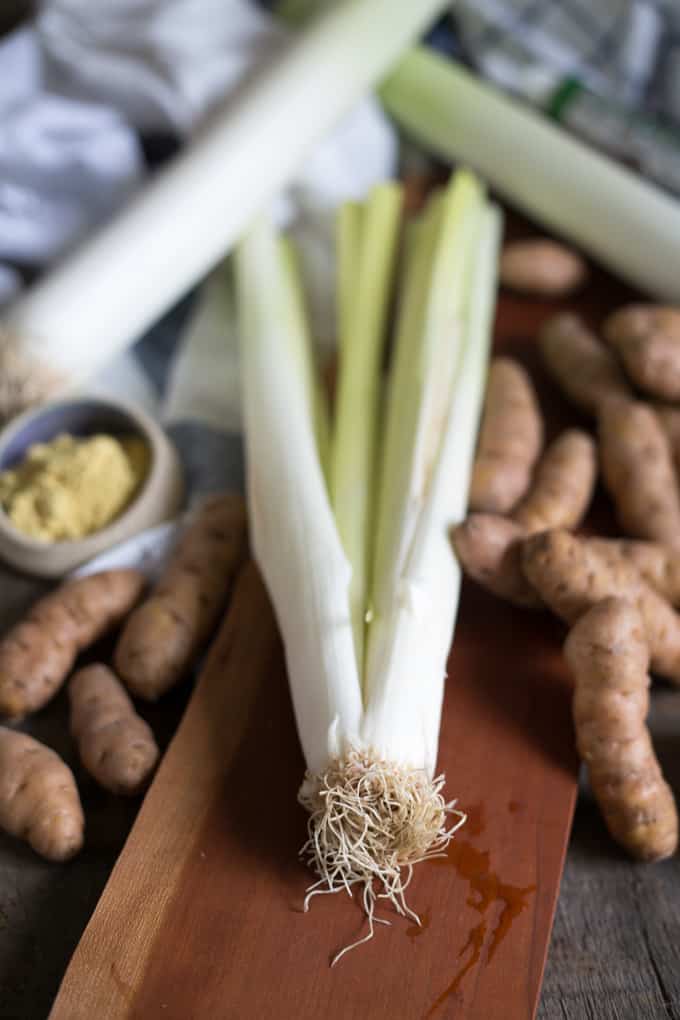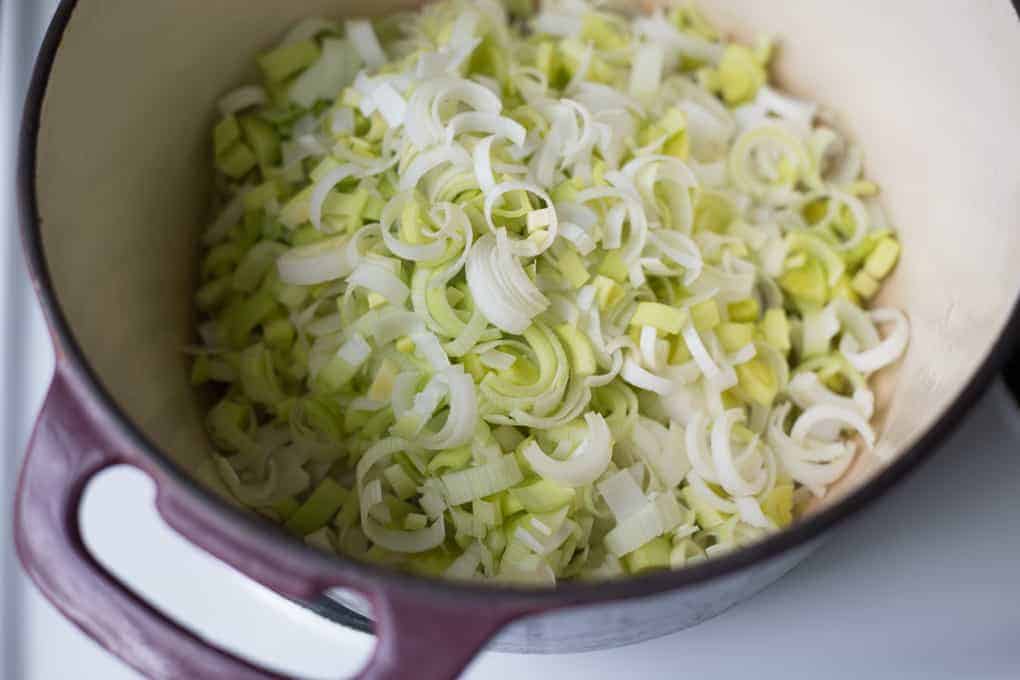 LikeSalt is a salt substitute that tastes like table salt, but has 0 per cent sodium. It is also certified gluten-free and is extremely low in calories, so it won't interfere with a low-calorie diet-plan. And it is high in essential potassium, which is often lacking from most salt-free diets. And most importantly? It is both easy to pour and dole out.
I have sent a shaker of LikeSalt to my grandfather, whose diabetes means he is so much more susceptible to the lasting damages of high sodium intake. I sprinkle it on everything, from the aforementioned avocado toast to baked goods that need just a bit of contrast.
But my favourite way to have it is in salt-free leek potato soup with mustard. Because there just are those days when you need a little bit of tenderness.
And those days are now.
Full disclosure: I received monetary compensation in exchange for this post. However, I am proud to only work with those companies and brands whose products I truly love. And as always, all opinions expressed here are my own; you can always expect me to be honest with you guys!
To stay on top of what I'm eating and cooking these days, follow At the Immigrant's Table on Facebook, Instagram, Pinterest, Bloglovin', or Twitter, subscribe to my mailing list, or contact me about advertising and becoming a sponsor. If you make one of my recipes, don't forget to tag it #immigrantstable @immigrantstable!
Tried and loved this recipe? Please leave a 5-star review below! Your reviews mean a lot to me, so if you've got any questions, please let me know in a comment.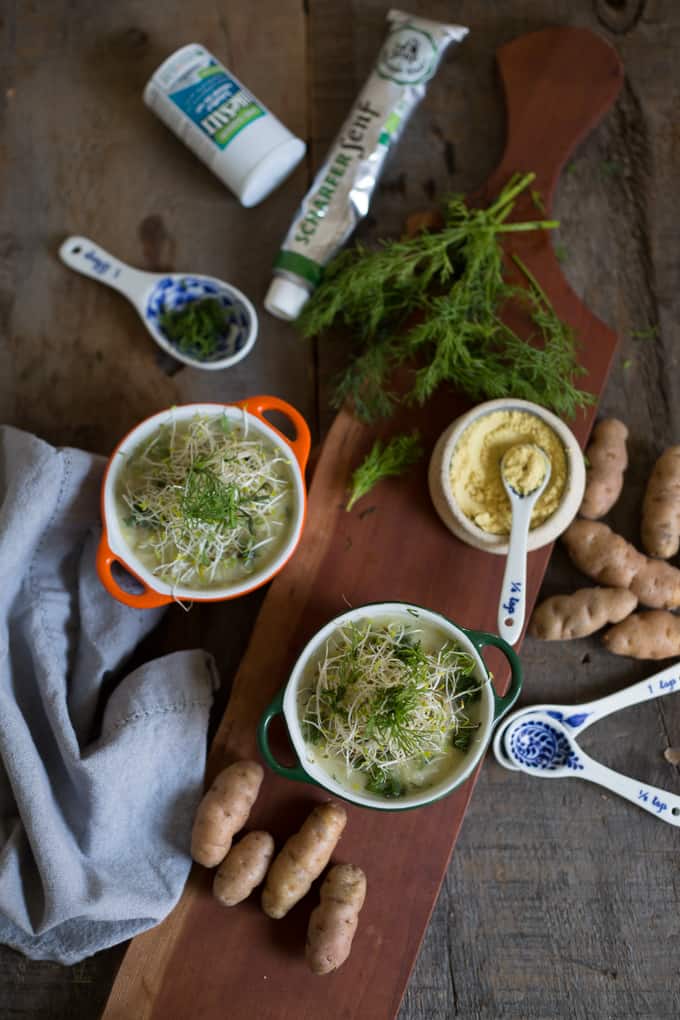 Recipe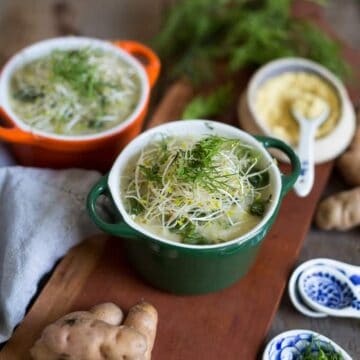 Salt-free potato leek soup with mustard
Salt-free potato leek soup with mustard is a soup worthy of the gods: creamy, full-bodied, sharp and comforting. Perfect for these early days of winter.
Ingredients
3

TBs

coconut oil or unsalted butter

4

cups

chopped leeks

about 4-6 medium leeks

1

lb

boiling potatoes

Yukon Gold is best, peeled and chopped

1

TB

ground mustard powder

3

tsps

prepared strong German mustard

2

tsps

LikeSalt natural salt replacement

or more, to taste

Freshly ground pepper

to taste

3

cups

stock or water + ½ cup in the end

1

cup

non-dairy milk

Bunch of fresh dill

chopped

1

teaspoon

lemon juice or apple cider vinegar
Instructions
Melt coconut oil at the bottom of a large pot. Add leeks, potatoes, mustard powder and prepared mustard, salt and pepper. Cook, stirring occasionally, until leeks are softened - about 5-10 minutes. Add stock/water and bring to a simmer. Cook, uncovered, for about 20 minutes, until potatoes have softened.

In a standing blender, puree 2 cups of soup until smooth. Return to pot, add milk, fresh dill and lemon juice or apple cider vinegar and return to a simmer. Taste and correct seasonings, if needed. Serve immediately.

Soup will keep in the fridge for a week.
Tried this recipe?
Comment + Rate Below!
Connect on Instagram!
Find us @immigrantstable