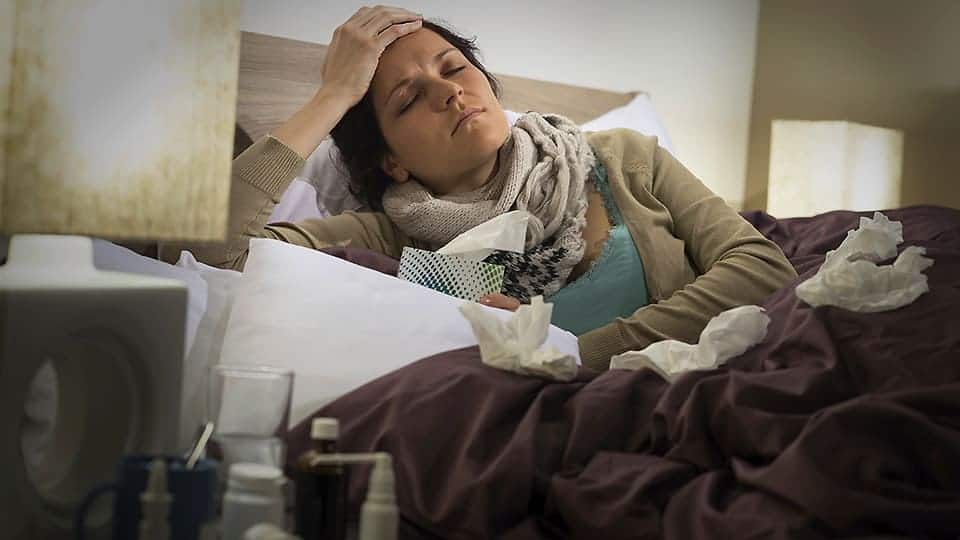 A persistent cold is starting to take over those around me, felling strong men and women like shriveled up, burnt trees after a storm. If you've fallen into its trap and are starting to feel the symptoms of a flu or cold coming on, read on - this week, I have a natural cold remedies roundup to assuage all your ails.
My grandfather is a big believer in natural cures. He collects recipes for ancient remedies off the Internet, from books and friends, which he then compiles into Word documents in bold fonts and bright, multi-coloured headlines. He keeps a growing repository of Callisia fragrans, more commonly known as the Basket Plant, or the Golden Moustache (Zolotoi Oos) in Russian, in his household, making tinctures and syrups for every need that may arise.
A forestry professor by trade, my grandfather knows everything there is to know about certain natural plants, their growth cycles, and their mythical healing qualities. Every plant he touches turns to gold under my grandfather green thumb, blooming and sending glorious offshoots into the neighbours' yards. So suffice to say that between him, his wife the pediatrician and my doctor parents, I have never been too far away from a cure or two, natural or otherwise..
Until I moved to Canada, that is. Noawadays, consults take place over the phone, my mother's urgent voice telling me to get more sleep, my grandmother decrying my vegetarian diet or telling me to shove garlic cloves up my nose, my father prescribing antibiotics in a calm, measured tone. But best of all, I love my grandfather's advice - lemon and honey, turmeric and Golden moustache. He speaks the language I know, the language of food.
In the last two days, I've had a persistent cough stuck in my throat. Calling it a cough would be inaccurate, because it rarely comes out; most of the time it's just that feeling, like something is stuck down there... and it wants out. A red, stuffed-up nose and a general fogginess accompany this malady, and I am starting to get even more of that raspy voice that brings all the boys to the yard (if it weren't for all the accompanying phlegm). All I want is a cup of tea, lots of lemon, and maybe an assortment of m grandfather's natural cold remedies and cures to get me through the day. But with grandpa thousands of miles away, I have to make do with what I can find on the Internet.
So if you're anything like me and are also feeling the early onsets of a cold, the best place to turn might be your fridge and pantry. Check out some of the best natural cold remedies out there - or come back next week to learn how to make your own.
Breakfast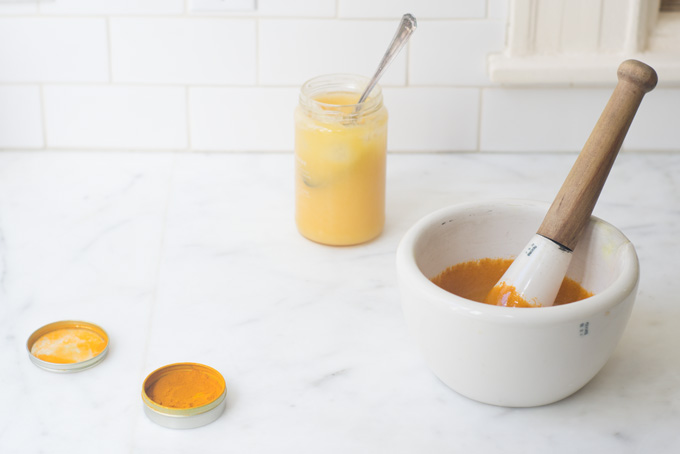 101 Cookbooks' turmeric tea has it all - turmeric, honey, lemon and black pepper, all geared up and ready for a fight against that nasty cold (black pepper helps turmeric to be absorbed into the blood stream better, so don't skip it!) And the best part is, the resulting drink tastes great! I love starting my days with a big mug of it.
Studded with fresh cranberries that are just bursting with Vitamin C, this overnight cinnamon oatmeal is also equipped with the star power of cinnamon, which has been used since medieval times to treat coughs and sore throats. And really, what can be more comforting than a big, soft bowl of oatmeal? And if you haven't soaked your oatmeal ahead of time, just follow the ingredient list to make a bowl of instant oatmeal. With fresh cranberries and cinnamon, the benefits will still remain.
Lunch
After the breakfast tea, get your throat warmed up for lunch with this Cure-A-Cold Soup from Avocado A Day Nutrition. It literally has everything you need in one neat, slurp-worthy package.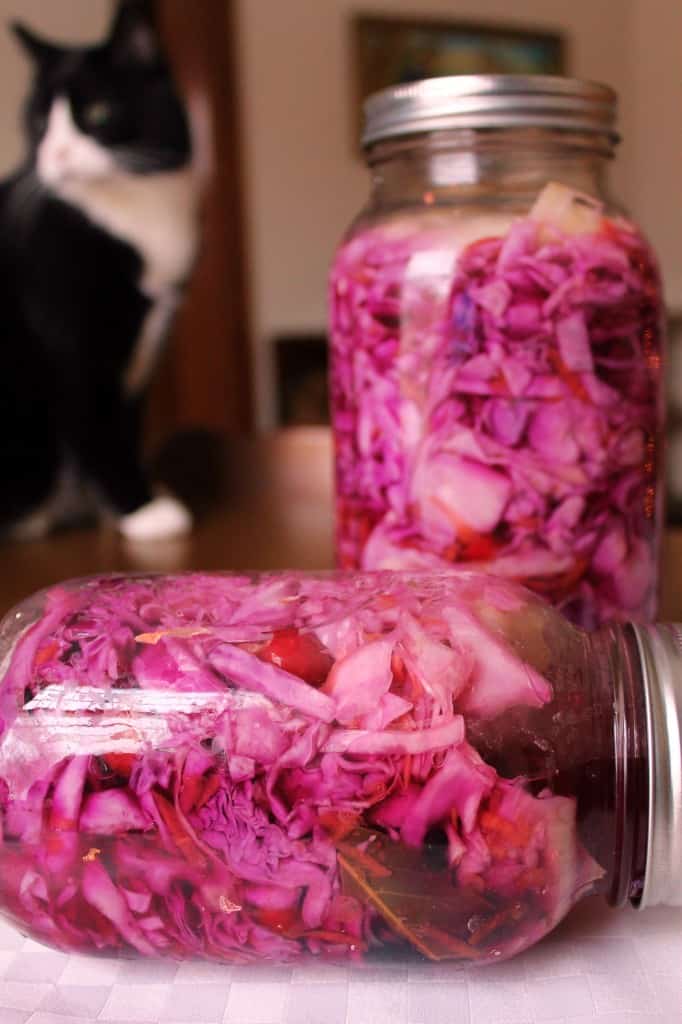 If you're going to follow in my grandfather's footsteps, you owe it to yourself to eat some of his pickled cabbage for lunch, as a salad with other root vegetables, alongside boiled potatoes, or in a taco. The cranberries, spices and natural pickling process in this baby will give you a much needed energy boost.
Dinner
More turmeric in this beautiful, easily digestible red lentil dhal. Dhals are great as a natural cold remedy because they are usually pretty liquidy, quick to assemble and high in cold-fighting spices like turmeric, chilli and cinnamon. I usually tend to freestyle my own dhals, throwing in generous amounts of all of the above, plus garlic, ginger and cumin, but there's nothing wrong with following a recipe until you get comfortable.
Though the best way to consume garlic when sick is raw (it goes straight into your bloodstream), I'm also a firm believer in avoiding torturing your body or activating the gag reflex unless necessary. This garlic soup from Smitten Kitchen is incredibly high in garlic - all 44 cloves of it - on top of being delicious, creamy and vegetarian. So I'd say, indulge (but maybe hold back the cheese - it'll only stuff you up more).
Dessert
If you have a sore throat, popsicles are God's Gift to Grown-ups. They soothe the inflamed vessels, help with symptoms of soreness, dryness, or inflammation, help cool down that feverish body - and on top of everything, they taste great! Try this pomegranate and lime popsicle from Chew Town, make your own lemon ones, or even buy a sugar-free, store-bought version. Just stay away from anything with dairy or too much refined sugars.
Drink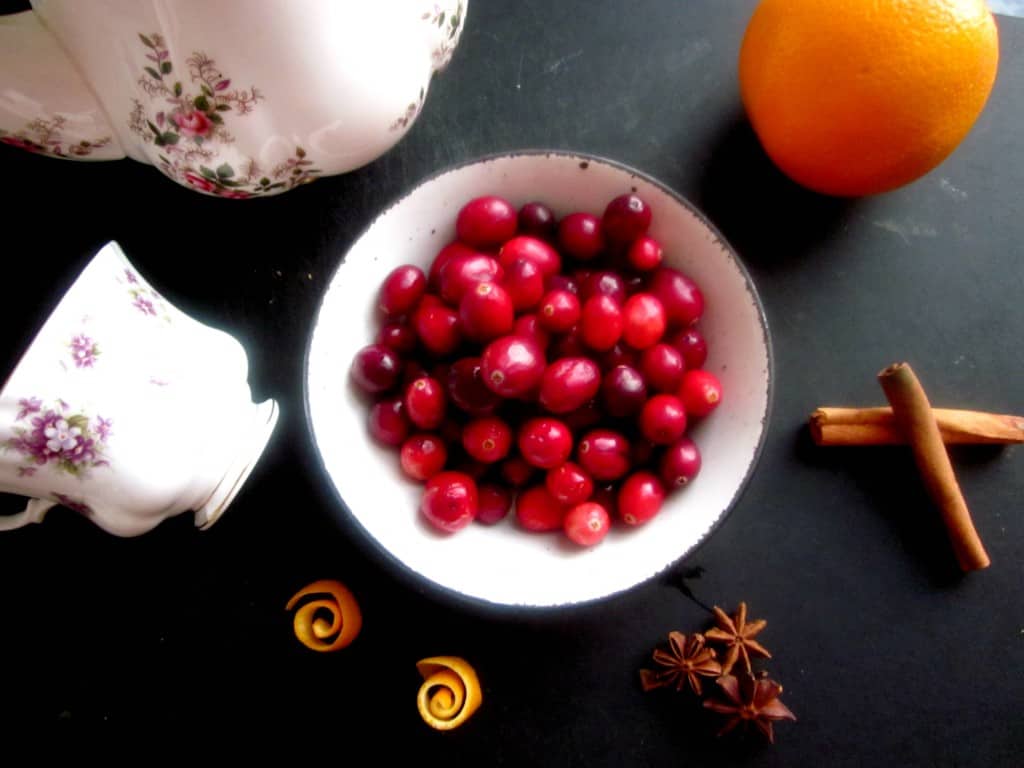 Every Russian, including my grandparents, will swear by the healing properties of fresh cranberries. This cranberry mors allows you to get all the health benefits, with none of the lip-puckering taste. I make a giant pot when I am sick, and ladle from it all day. Serve it heated and decorated with a sliver of lemon for extra coziness (And please excuse the terrible photography. This was a long, long time ago).
Or try this cold and flu brew from Gwen's Nest. From oranges to cinnamon, tea and star anis, it's gotsome serious healing power. And also, just see my above point about wanting to drink tea all day.
Next Friday, I'll give you a list of the plants, herbs, fruits and vegetables you want to seek out when trying to comprise your own natural cure in the kitchen. Those are the building blocks of health; treat them wisely.
Liked this post? Share it with your friends! For more At the Immigrant's Table, follow me on Facebook, Instagram, Pinterest, Bloglovin', or Twitter, subscribe to my mailing list, or contact me about advertising and becoming a sponsor. If you make one of my recipes, don't forget to tag it #immigrantstable @immigrantstable!
*The leading image comes from The Loop.