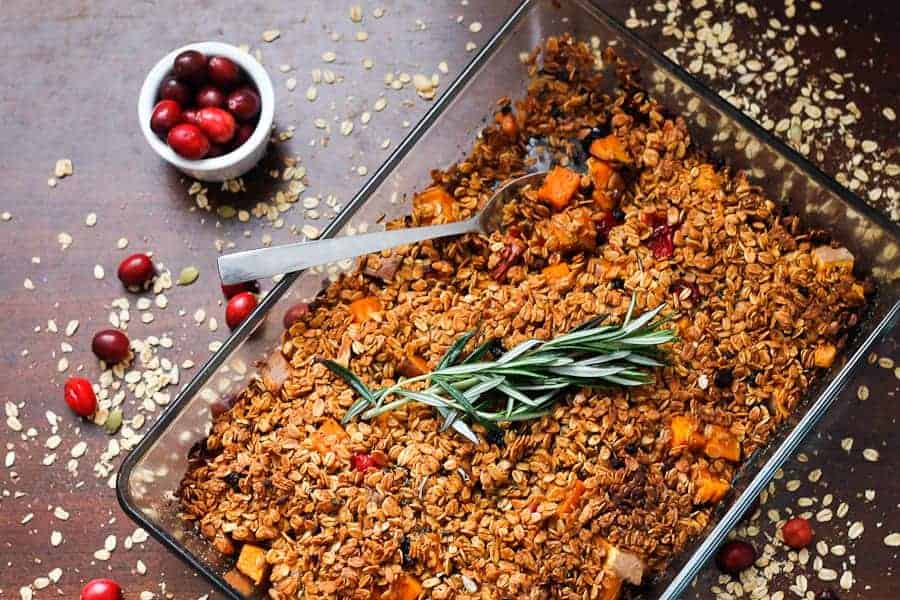 Some of my favourite holiday rituals involve the mornings. There is just something so special about breaking the routine of the weekday in honour of doing things slowly, and together: sharing brunch, watching old movies, eating leftovers. And the Thanksgiving weekend is the embodiment of it all.
So while you're undoubtedly out there, scrambling to put all the preparatory touches in place for tonight's dinner, I got you covered for what's really important: the weekend after.
These are some of the best Thanksgiving weekend recipes At the Immigrant's Table. From crispy latkes with eggs to muffins bursting with tart cranberries, these are the dishes I would want to eat with my family on the weekend after a long, festive meal.
To all my friends in the U.S., happy Turkey day!
Breakfast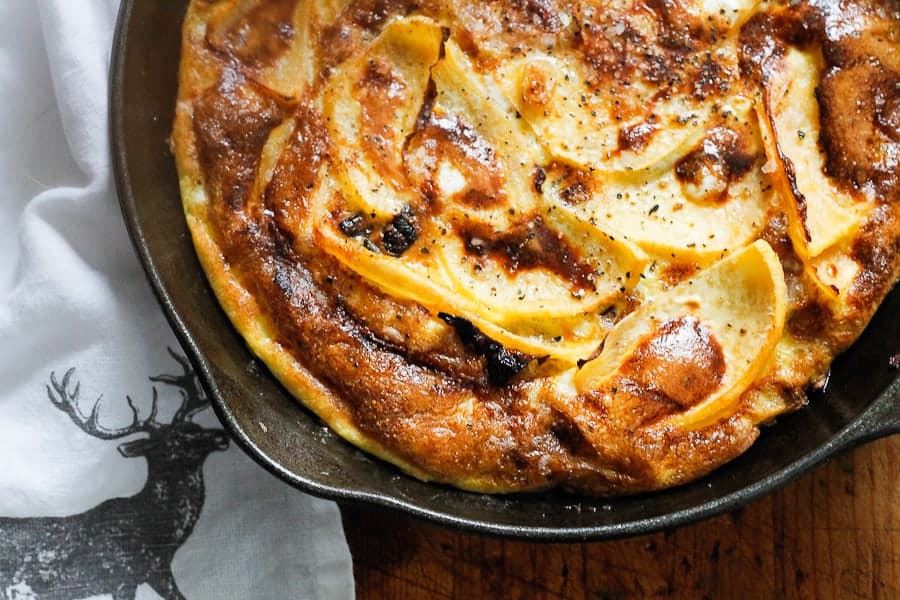 There are few things better in life than digging into a crispy, fried rosti. You can use the humble rutabaga here, or leftover yams. In any case, it'll be delicious.
Another dish that is a complete meal is this crispy fried latke, topped with an egg. If you're cooking for a crowd, you can make the latkes and kale in advance and just heat them up in the oven when the eggs are ready.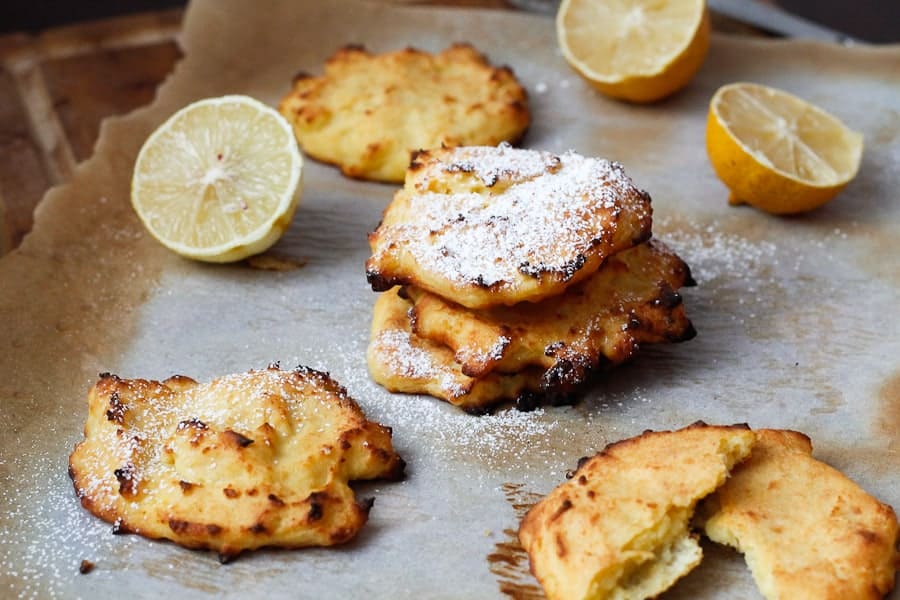 For a healthier take on latkes that would also be easier to serve to a crowd, go for the original latke: the lemon ricotta pancake. They are baked, so making a double batch ahead of time is a cinch.
Lunch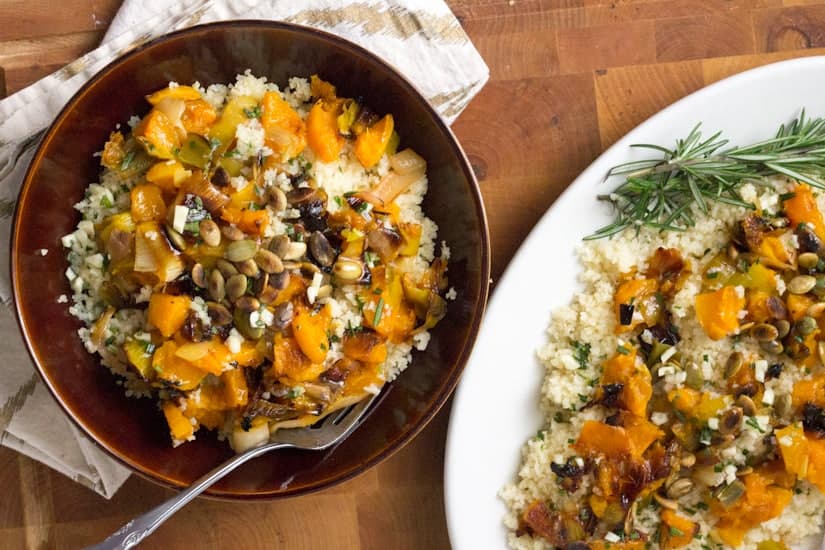 This bulgur salad with roasted squash and leeks is a beautiful dish to serve for lunch on Thanksgiving weekend. And the best part is, you barely have to do anything a-la-minute except toss the dressing.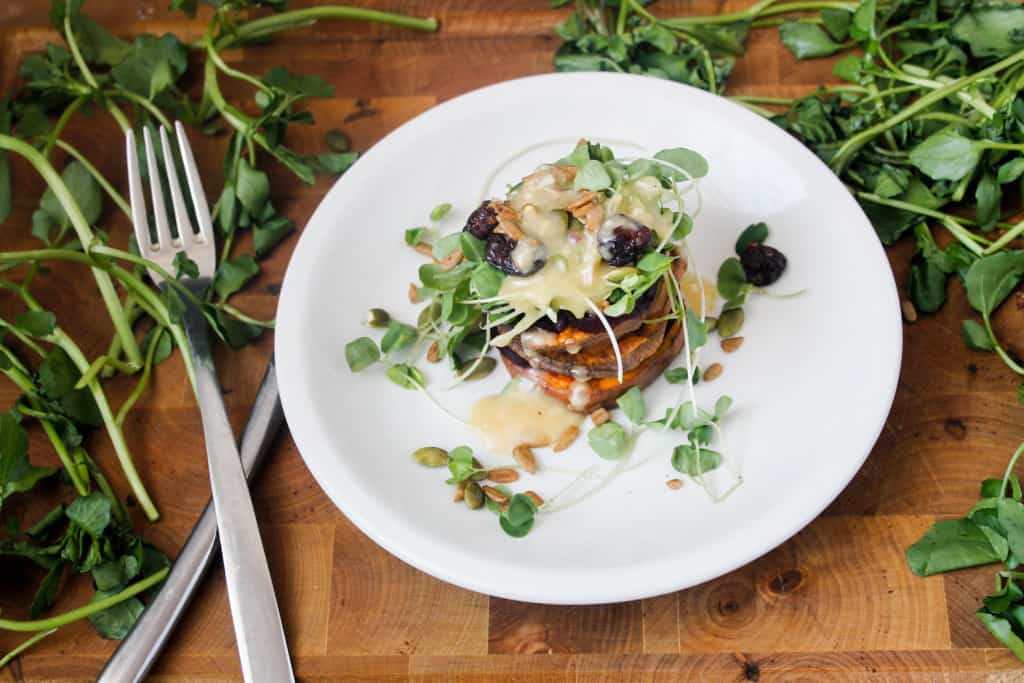 If you're not sick of yams yet, this roasted beet and sweet potato salad with watercress is an exceptional way to serve them, if I do say so myself.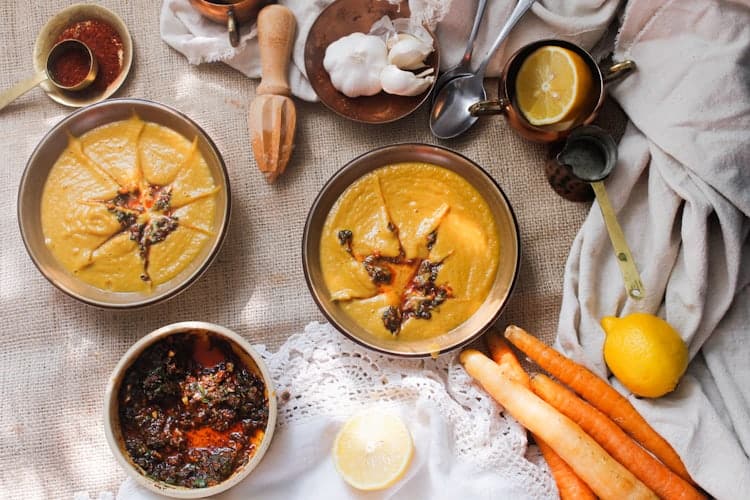 Serving this roasted carrot soup with chermoula topping for lunch on Thanksgiving weekend will leave all of your guests and family members craving for more.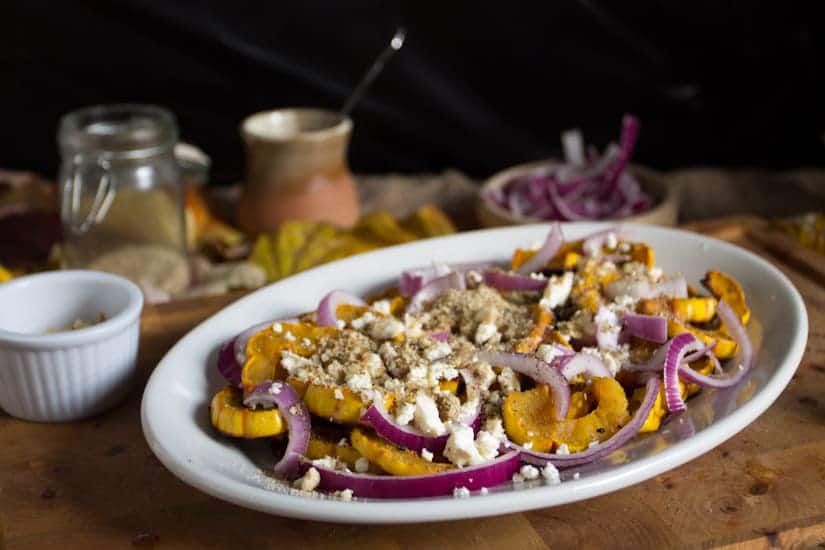 For more squash goodness, throw together this Middle Eastern-inspired delicata squash salad with red onions and feta. The dukkah on top makes it just different enough to serve to your guests for a holiday.
Even years after I first made it, this sweet potato, goat cheese and cranberry salad remains an old favourite that is in constant rotation.
If you're really looking to impress the vegan in your life, make these cauliflower steaks with spicy sweet potato puree. It's an entree that won't leave you staggering to the couch afterwards.
Dessert and day-long snacks
As great as these full meals are, I usually spend most of the holiday weekend grazing. So if you're anything like me, here are the things you should have on hand to ensure everyone is satiated and happy all Thanksgiving day long.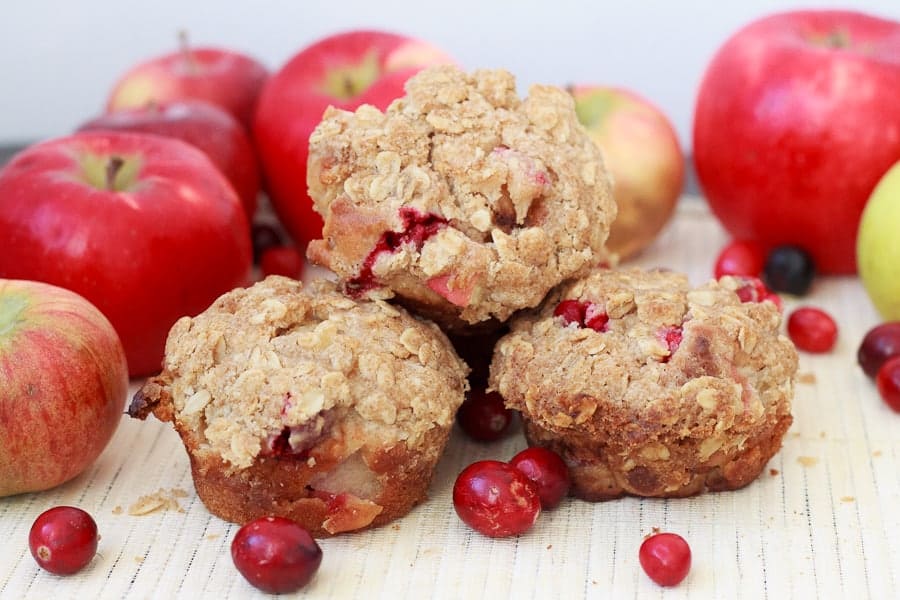 I love these apple cranberry muffins so much, I could eat them all day. The streusel topping makes them extra special.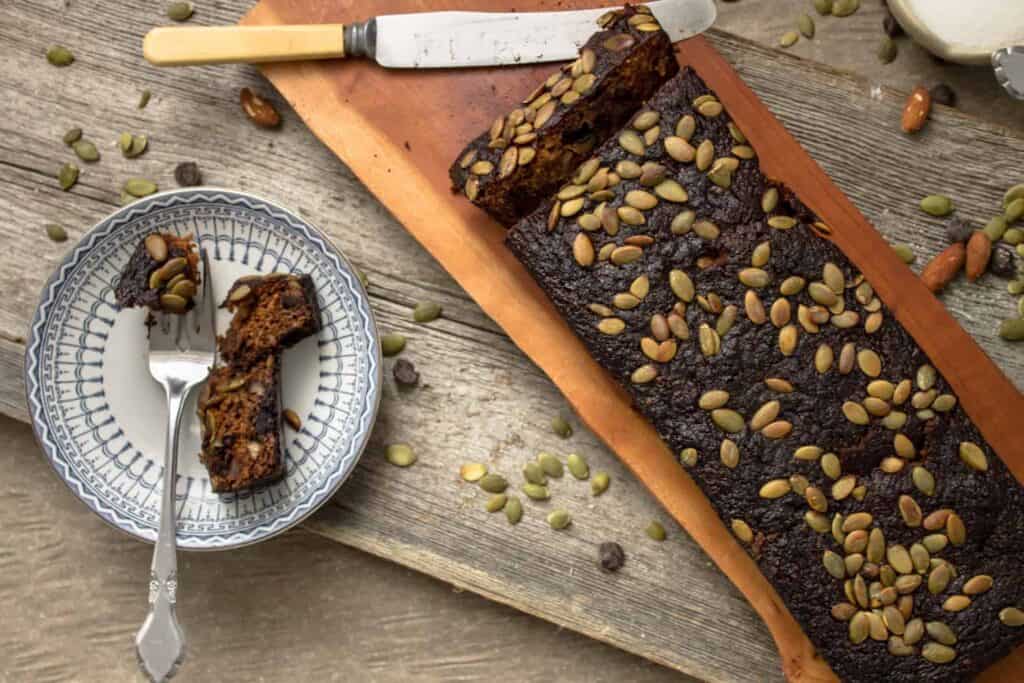 This flourless pumpkin bread is pure perfection - and it's also vegan and paleo, if you're worried about that sort of thing.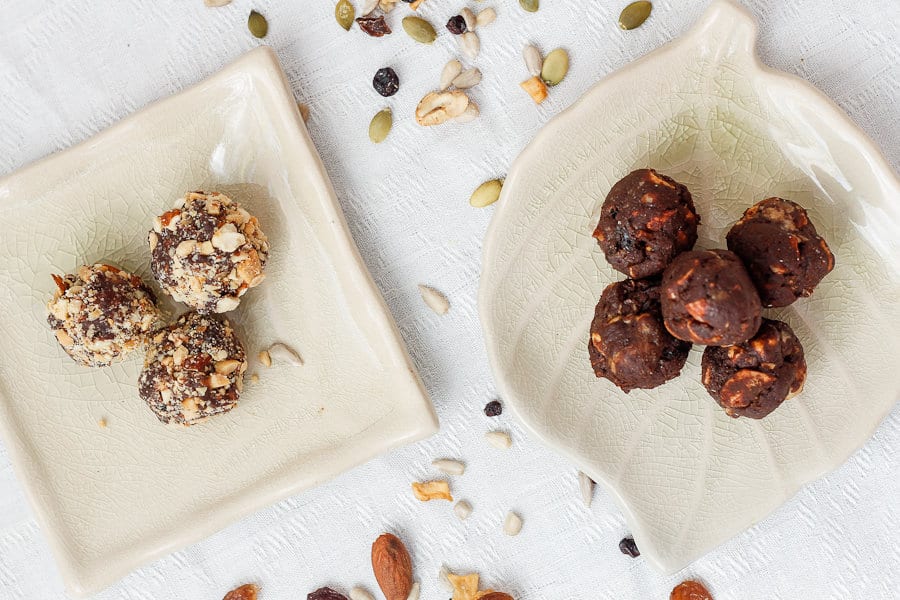 The gift that keeps on giving, these chocolate nut energy balls just can't be stopped... and they'll keep all the little children in your family plenty occupied. Just don't blame me for the energy rush!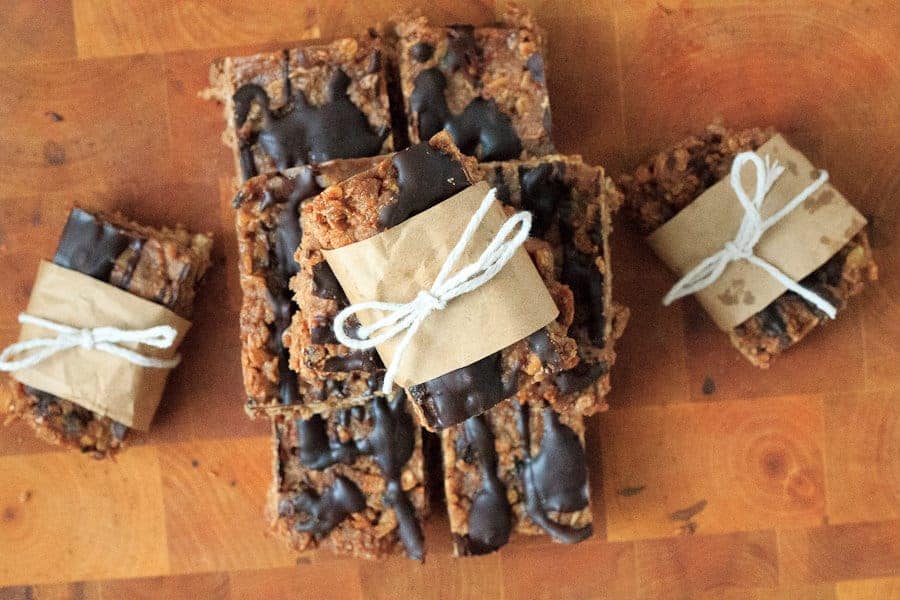 For another long-lasting treat, try these pear chocolate granola bars. They are packed full with oatmeal and coconut oils, so they're not exactly a diet treat... but they're delicious and will give you plenty of sustenance.
And whatever you choose to make this weekend, remember that the meaning of any holiday is to spend time with your loved ones.... So enjoy it even when they're driving you mad!
*The image at the top is of my sweet potato, almonds and cranberry casserole with crunchy granola topping, recently featured on Buzzfeed.
Tried and loved this recipe? Please leave a 5-star review below! Your reviews mean a lot to me, so if you've got any questions, please let me know in a comment.