It's been a little over a week since I launched my first e-book, Middle Eastern Small Plates, and I realize I haven't told you enough of all the goodness that's included in it! So to get your tastebuds working, here is a Middle Eastern Small Plates recipes preview of all the yumminess you will be able to find in my first publication.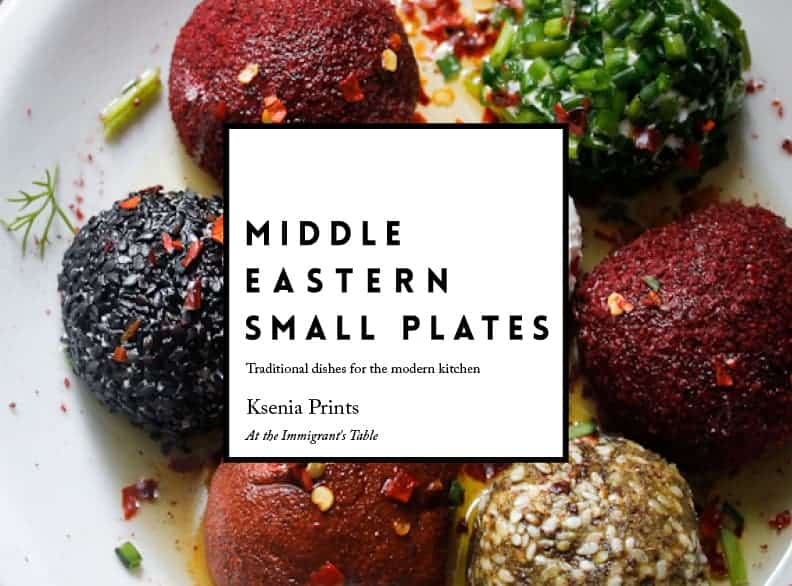 At the Immigrant's Table's Middle Eastern Small Plates is comprised of 11 vegetarian Middle Eastern recipes, adapted to your dietary restrictions. Some of them are incredibly simple, others slightly more involved – but all would go great with a glass of nice wine and some friends.
To get you set off on the right foot, we start our culinary journey into the mezze platter of the Middle East with gluten-free almond lavosh crackers. Crackly-thin and addictive, these make the perfect base for the hummus, eggplant dip and matboucha to come.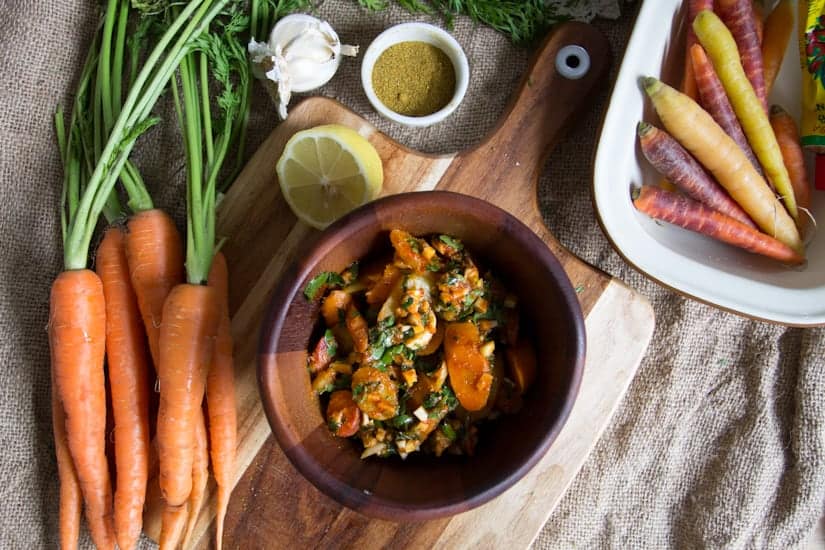 Next is the Morrocan carrot salad. Pungent and brash, with a strong marinade made up of harissa, raw garlic and cilantro, this unforgettable salad has been described as the best dish in the book by a good friend. You've heard it here first, friends!
Whipped goat labaneh with sumac and pomegranate arils is an unexpected, light dish that will grace any table with its arresting, Snowhite-like beauty. It's also got an interesting balance of flavours that I personally could eat any day.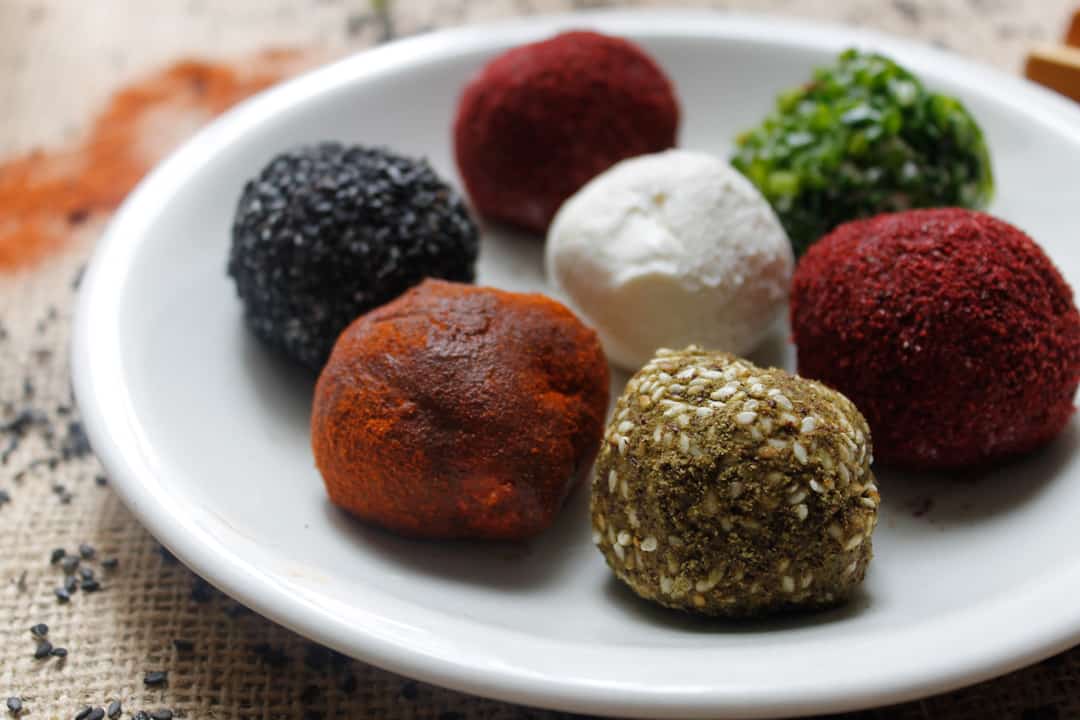 Labaneh balls is a fancier take on the whipped spread, and it acts as the perfect canvas for showing off your favourite Middle Eastern spices. Whip this one up for company, and dazzle everyone with these perfect little spheres.
We eat roasted eggplant dip in my house on a weekly basis in the summer, and I thought it would be a crime to exclude it from the book. I am partial to zaalouk, the spicy peppers and garlic-laden mixture, while G prefers the gentler and more Mediterranean tomato, basil and roasted red pepper preparation.
A slightly more complex dish we serve for company is this platter of eggplant rolls with walnuts and pomegranates. Stuffed with herbs, feta and pomegranate arils, these thin slices of grilled eggplant are drizzled with pomegranate molasses and simply melt in your mouth. These will disappear off the appetizer platter in seconds, so be prepared and make double!
I couldn't publish a Middle Eastern Small Plates book without a recipe for falafel... But what a falafel this is! Baked green falafel balls are fast, easy and incredibly delicious - all while being as cute as a button. Drizzle these with tahini sauce for a perfect snack.
If you thought you knew hummus, you haven't tried hummus mesabacha. Chunky, brash and unapologetic, this hummus is everything a good rustic Middle Eastern dish should be - redolent with garlic and lemon juice, parsley and cumin. It's my favourite way to eat hummus, and you have to try it at least once in your life.
To take hummus to the next level, serve it with tatbila. This zesty, bright hot sauce has an arresting green colour, a tangy flavour and a punch you won't be able to forget. I love it on EVERYTHING, from eggs to falafel to rice.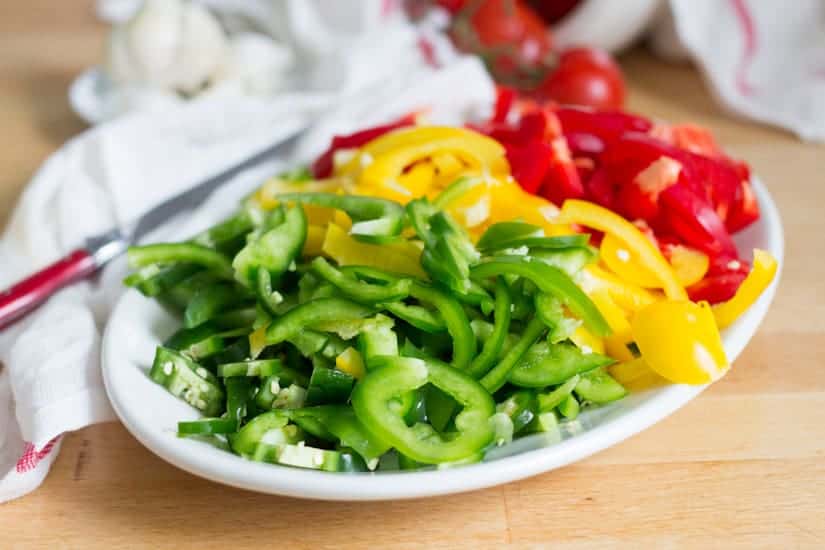 Another foolproof Middle Eastern sauce recipe is tomato and pepper matboucha. Known as salade cuite (or cooked salad) in Montreal, matboucha is the best tomato sauce you can imagine, cooked slowly on a low flame until it thickens like the elixir of the gods. Don't pass on this beauty - it'll become instantly clear why it's a crowd pleaser in so many countries.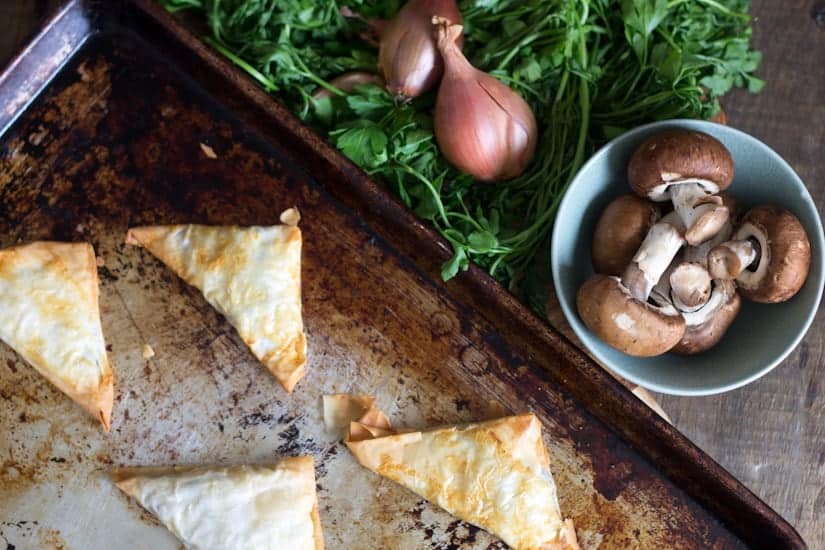 Middle Eastern Small Plates wraps up with a recipe so endemic to the Middle East, it's basically it's own food group: bourekas. One day, I'll publish a book of just bourekas recipes, but for now I share with you my favourite basic preparation, roasted onion and mushroom bourekas. Trust me: there's a reason why it's a classic.
Convinced? Run along and order your copy of Middle Eastern Small Plates - available at a discounted price of $7.99 only until April 15!