I had kicked around many ideas for this year's Halloween post before settling on these pumpkin and caramelized onion puff pastry pockets, the first Halloween-themed dish on this blog (which is going to be a year old in November! Eep!). I contemplated chocolate cupcakes with a ghost-white drizzle and red blood poured over them, but decided it was too pedestrian. I considered making severed finger cookies, but remembered I'm not seven. And then I decided I should just come right out and say it: I've given up on Halloween sweets, healthy or otherwise. I don't even really like Halloween. And the reason for that is my own scarring experience during my first holiday in Canada.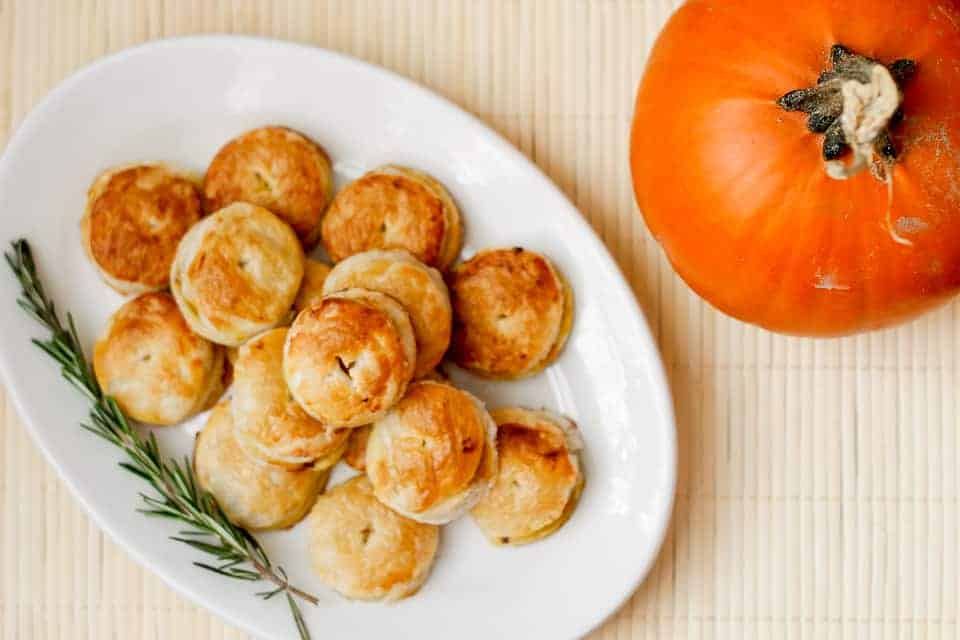 Having grown up as a kid in the Western world, I matriculated on a steady diet of North American movies and TV shows. I came to expect snow and mistletoe in December, and kept waiting for my own Beverly Hills 90210 moment when the (good) powdery white stuff would gently fall out of the clouds in a moment of perfect familial unity (bonus points if you get this reference). I wanted pumpkin and turkey in November long before I ever heard of the Mayflower or Columbus. And of course, I longed for trick or treating tours in scary, ghoulish costumes, which seemed so much more glamorous than our own Jewish custom of dressing up as a princesses and giving out badly wrapped plates of sweets to our classmates. Let's face it, everything just looked better in glitzy, Americanized technicolour.
And then, I arrived in Canada on a sticky, hot August day. I got off the bus in the wrong spot and saw someone smoking a bong on their front porch at 11am (which was definitely not customary around Israel, where police and drug laws are still somewhere in the 12th century). I watched a kid get mugged at gunpoint at a bus station late at night. I was followed from the bus home, and had to get a Hydro worker to to drive me in a circular route just to confuse my stalker. And I had my Halloween treats stolen from right our noses. And the technicolour dissipated*.
The story with the Halloween candy went like this: given my own healthy-eating proclivities, I had bought a gigantic box of granola bars to hand out to kids that year. With no income and a quickly dwindling bank account, spending $10 on a box of treats that I was going to give to strangers definitely irked me, but I was so excited to participate in this sweet cultural exchange that I bit the bullet. The kids in our area were adorable, and I couldn't wait to see them clad as little ghouls or princesses (though that year, it was mostly Spiderman costumes).
Because our front door was broken, we had divised a makeshift store window by removing the glass in the front door window. I had set a chair next to the door, along with the box of granola bars. I expected kids to make faces at the bars, and maybe even demand something with a bit more corn syrup in it. I expected parents to be happy with my choice. What I did not expect was that about 30 minutes in, I would come back outside to the sound of a doorbell and discover that someone had reached in through the window, knocked the chair over, and took the entire box of granola bars with them.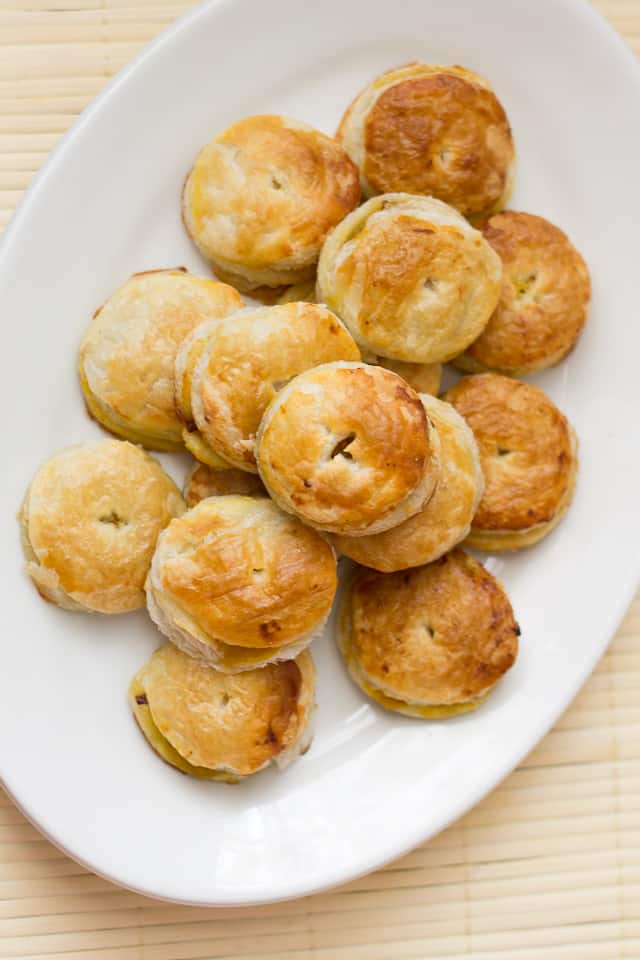 That was it, my glorious Halloween experience. I had nothing to give to the lines of trick-or-treaters that came up to our house. I scrounged up some yogurts and fruit, but I felled terrible, and my face burned with a hot, red shame every time I had to present some distinctly non-treat-like offering. I was angry and sad. But above all, I was disappointed - with the country, with my dashed expectations, and with Halloween.
Years later, I can't say I've ever forgiven this day for the disappointment. I find Halloween to be overly commercialized, even more so than Christmas, and I hate the constant pressure to go out and party as an adult. I don't like the slinky, sexualized costumes women are told they should wear. I don't like the sugary, gross and expensive confections they pile on children for the sake of the holiday. And I don't like that every year, that very neighbourhood in which I had my granola bars stolen gets fewer and fewer trick-and-treaters; granola thieves aside, it's a great neighbourhood with a lot of warmth, and it truly saddens me.
So today, I give you pumpkin and caramelized onion puff pastry pockets, my non-Halloweeny, classy Halloween appetizer. Filled with lush pumpkin and sweet, smoky caramelized onions, these puff pastry pockets are quick and easy to make, and a delight to eat. They would not be remiss at any fall cocktail party, or other adult get-together. You can make the filling or the whole thing days in advance, and just freeze or refrigerate until you're ready to bake. And while making these pumpkin and caramelized onion puff pastry pockets, you'll also get at least one more freebie appetizer out of it!
Hop on over to The Main to see more photos and get the recipe for these pumpkin and caramelized onion puff pastry pockets. Make these babies for you and your friends this weekend, serve some trick-or-treaters, and make the most out of your Halloween. Even if you decide to make some severed fingers as a side course.
* This is the part where I explain that I do not mean, for a moment, to suggest Canada is a lawless country, or that my city was bad. It is not, and there's a reason I lived there for eight years and kept coming back. I love it, and honestly wouldn't hesitate to make my life there. But like most cities, it has its good parts and bad. Sadly, in my first year, I glimpsed most of the bad parts.