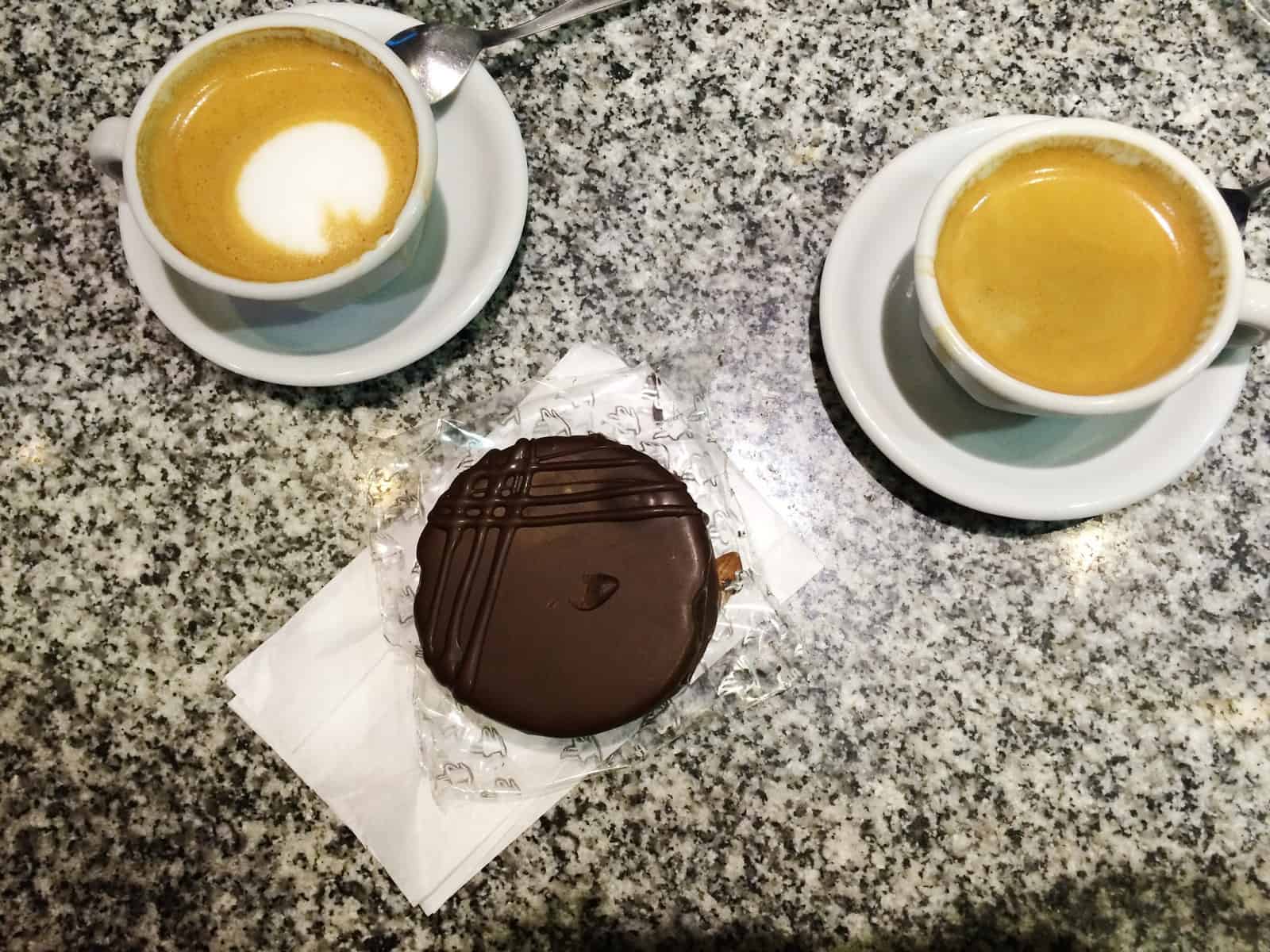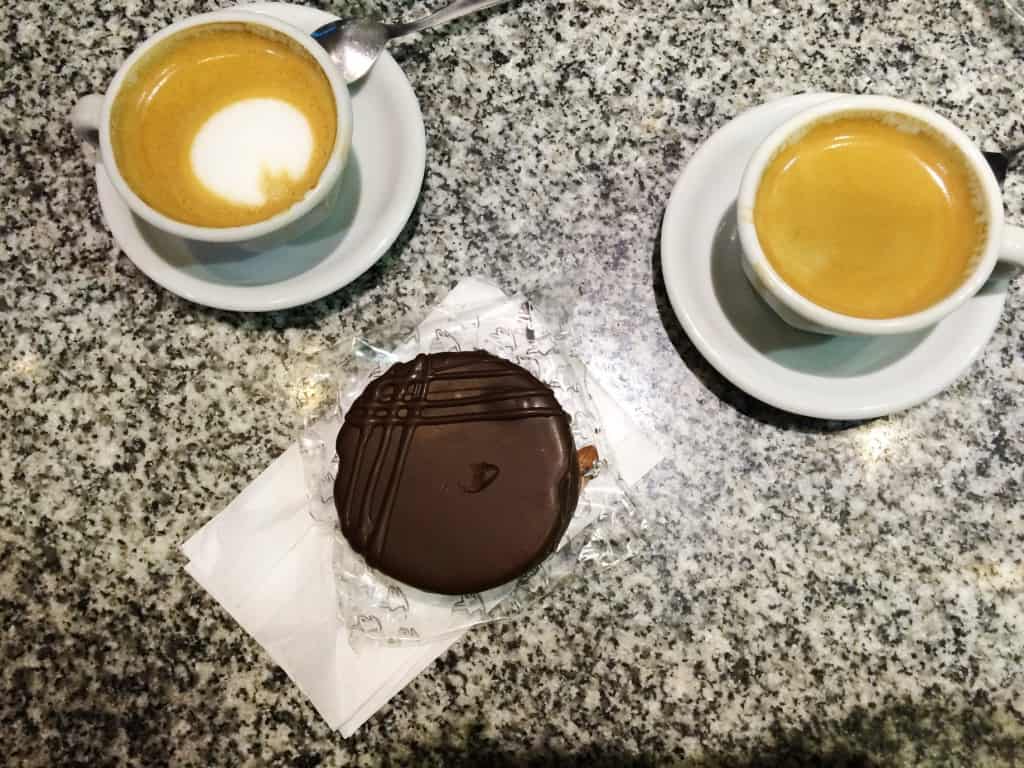 First off, full disclosure: my trip to Argentina ended up being less about food, and a lot more about people. To illustrate, I didn't take out my big camera even once, and stuck to smartphone photography.
However, as this is a food blog, I think the Young Jewish Travel Guide to Argentina would not be complete without a sampling of everything I tasted. Especially as I think you'll get a kick out of reading how I searched for yeast-free/grain-free/dairy-free food in the land of carne, asado and pasta (read: unsuccessfully).
To give you the best alongside the worst, here are the food places I tried in Argentina.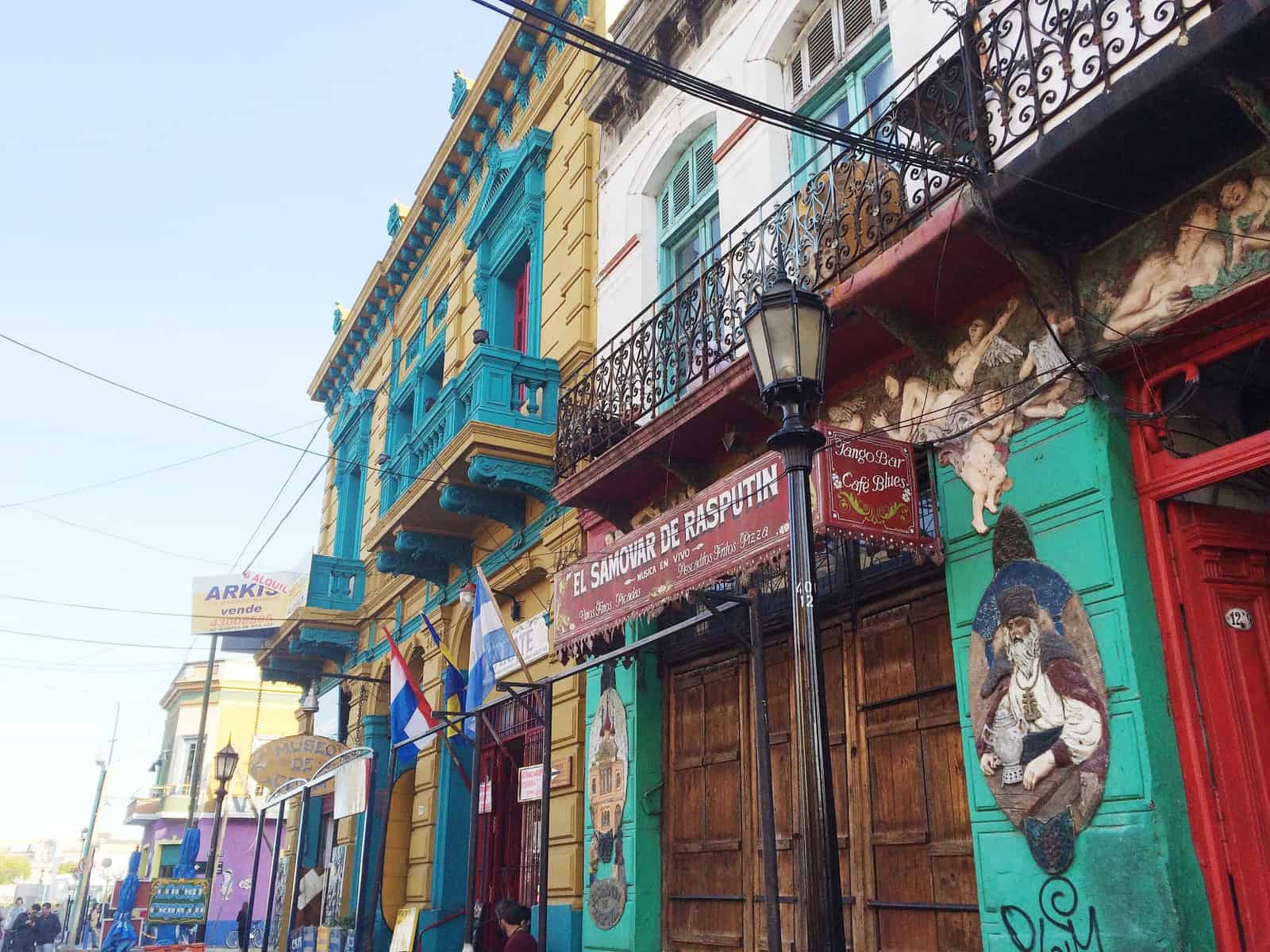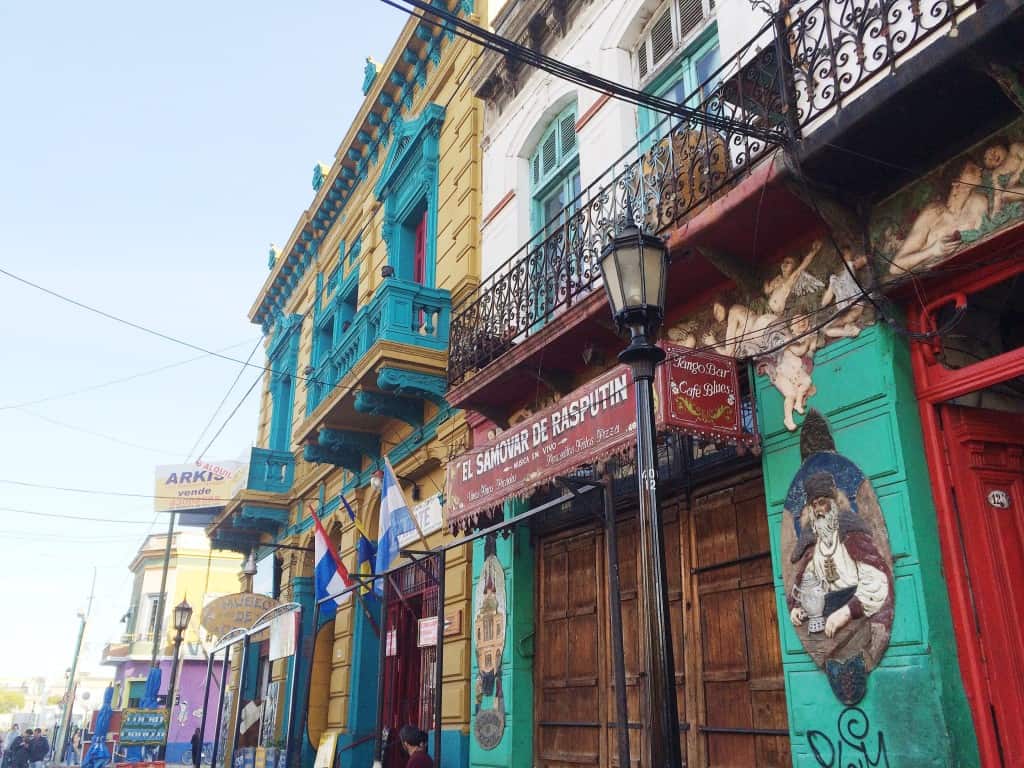 Buenos Aires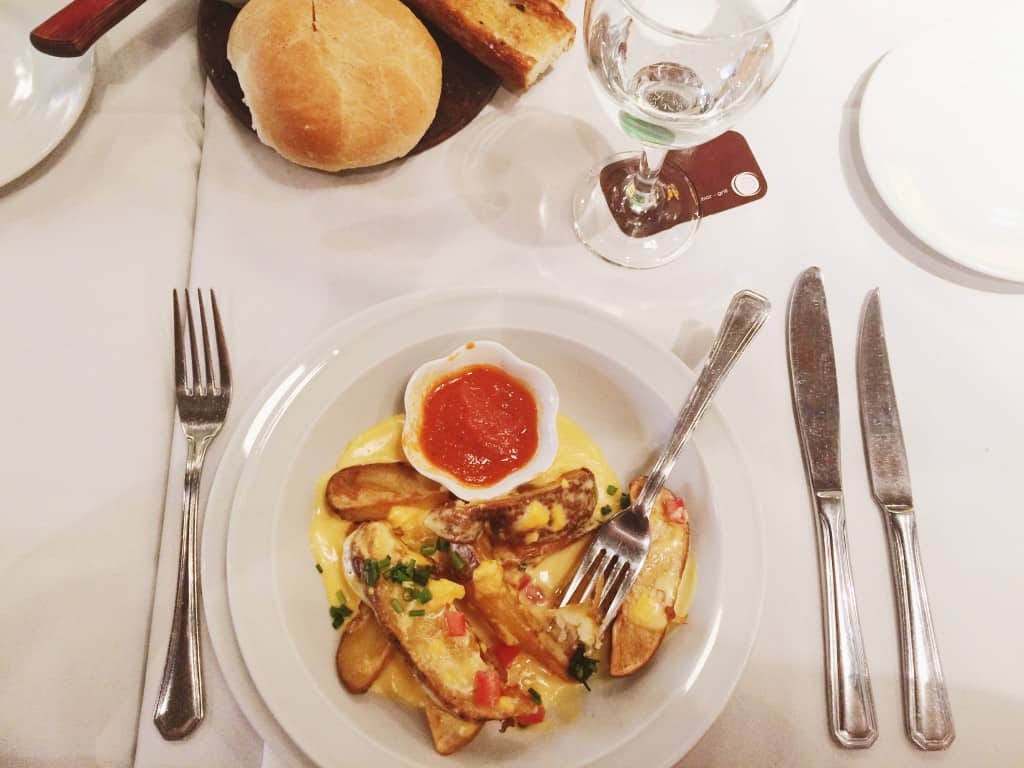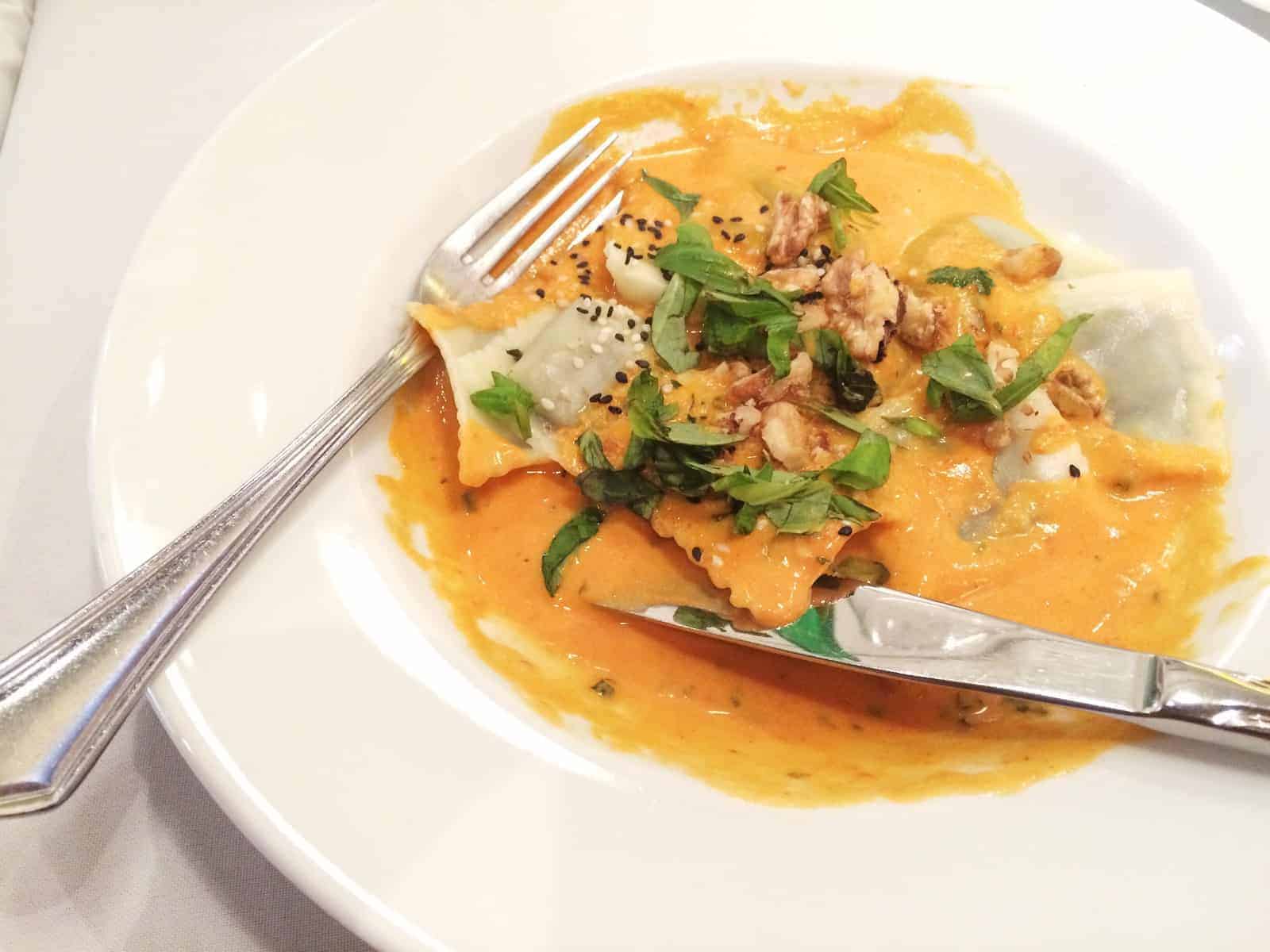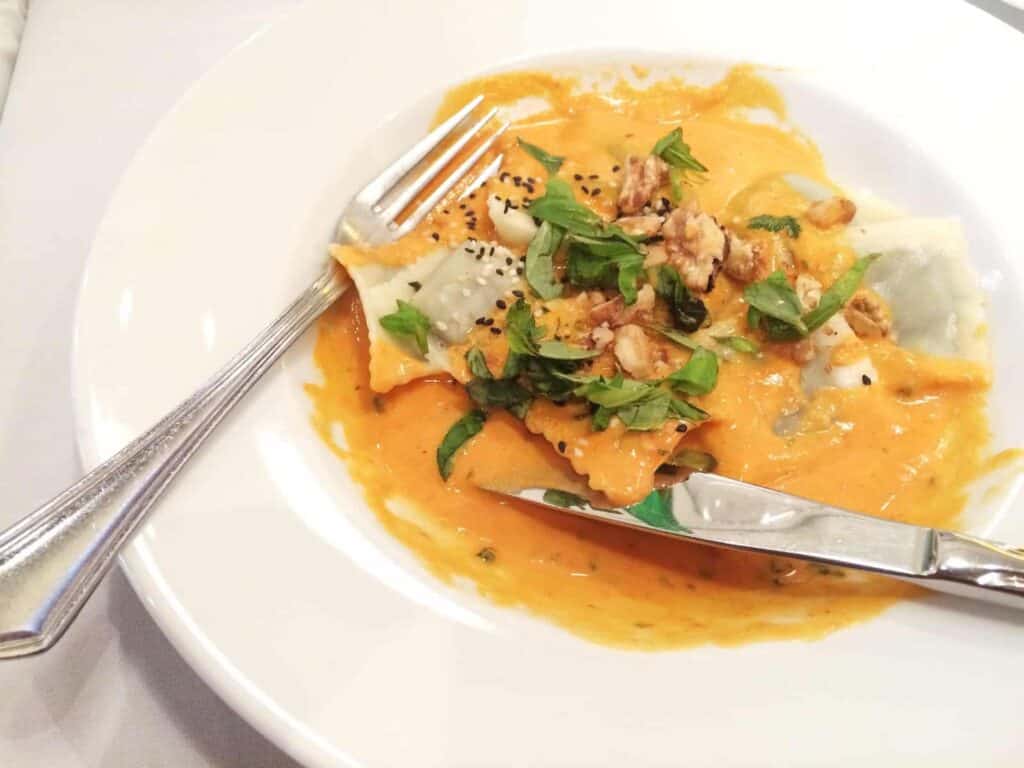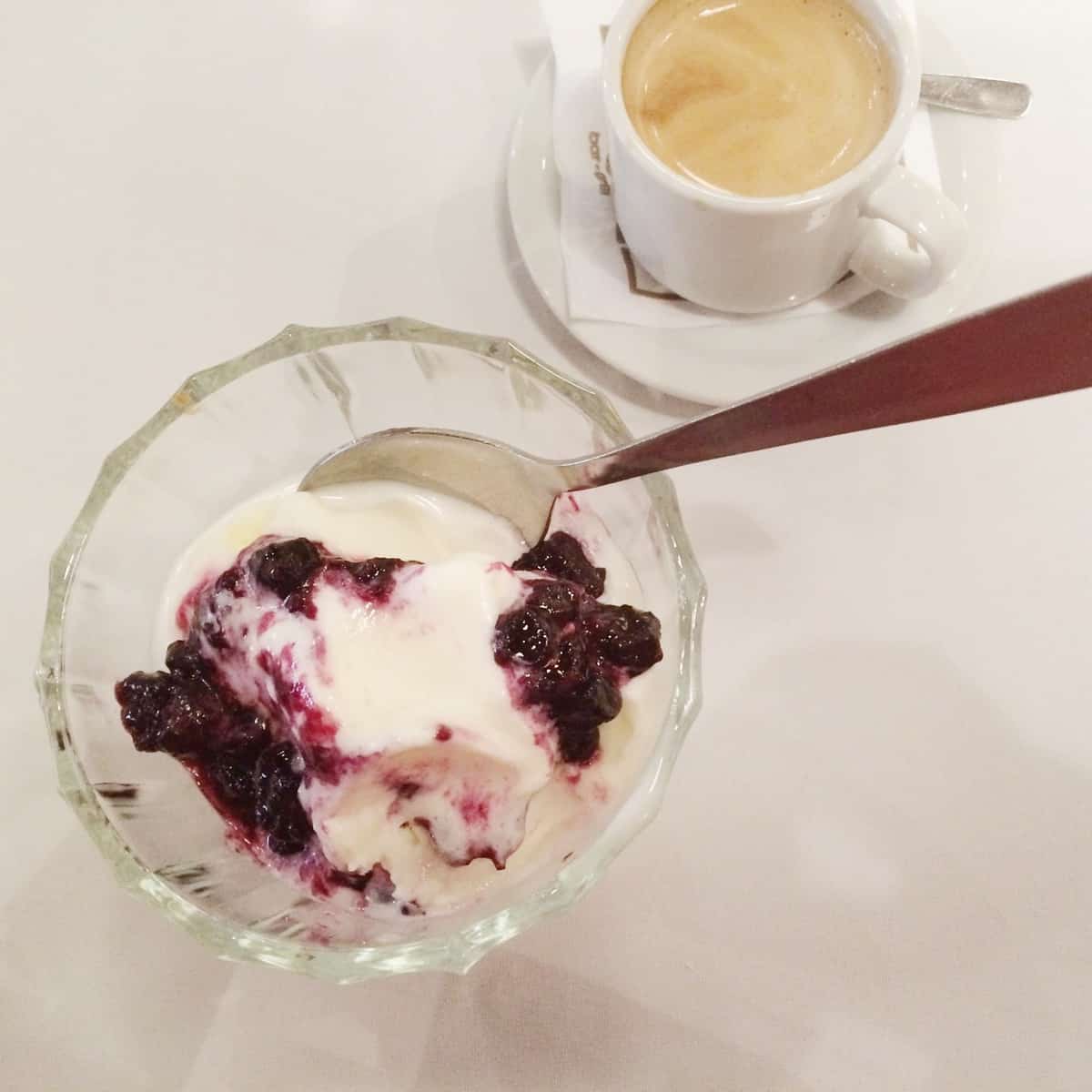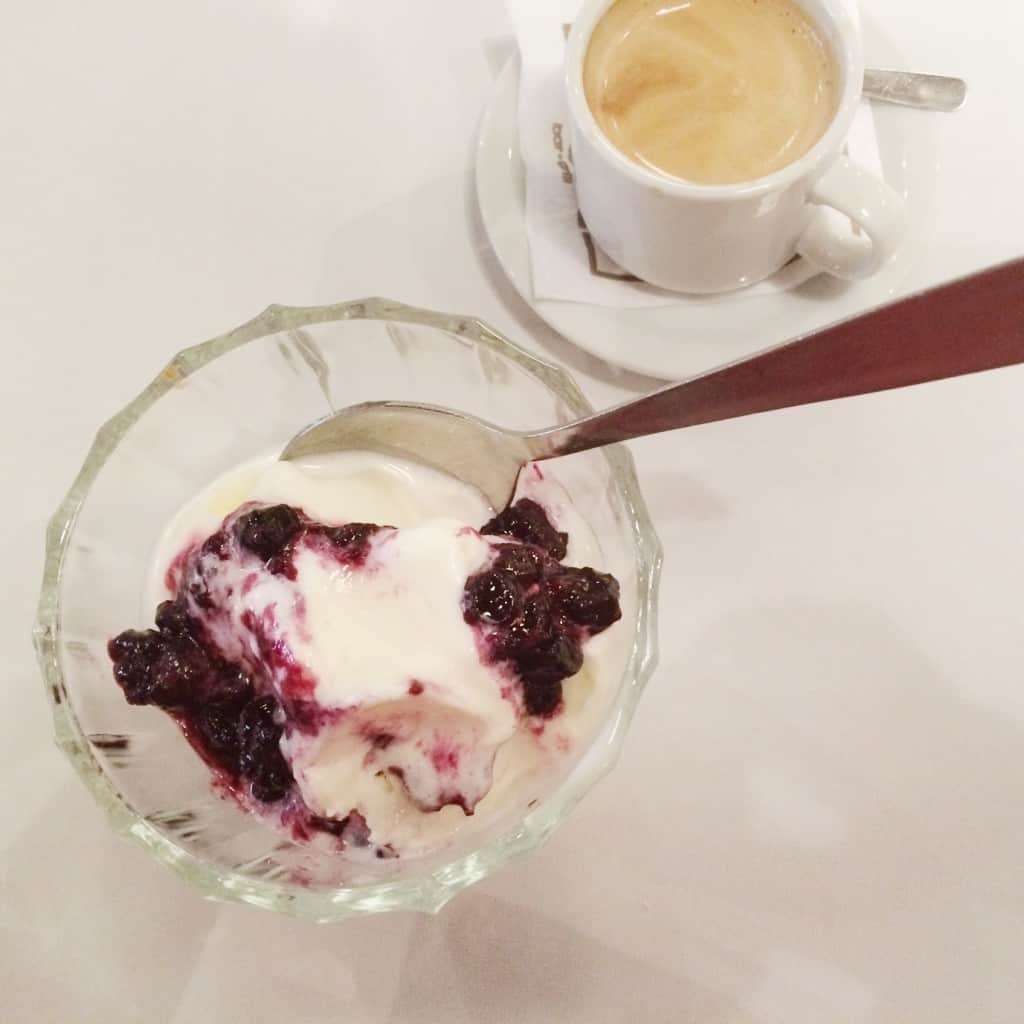 Av. Sta Fe 2979, C1425BGE, Buenos Aires
When I was told that our first meal in Buenos Aires will be in a place called T-Bone, I have to admit I wasn't exactly excited. Though I've heard that Provoleta (a huge chunk of grilled provolone cheese) was a thing in Argentina, I wasn't relishing the thought of eating an entire cheese block for lunch. However, upon entry to T-Bone, we were served a barrage of the famous Italian-Spanish fusion style dishes for which Argentina has become known. From potatoes in cheese sauce to delicate mushroom ravioli in walnut sauce, and the best ice cream of my life, T-Bone ended up not disappointing. The stomach pain that ensued was well worth it.
There isn't much I, as a vegetarian, can say about a kosher steakhouse. Those of us who ate meat (97 per cent of the group) said it was decent. I enjoyed a meal of deep-fried olives and grilled vegetables, which was surprisingly filling. It's important to note this was where I discovered that a) Argentinians do not season their salads, but serve you olive oil and vinegar to do the job yourself, and b) Argentinian fries are the gross, seemingly air-fried pieces you get in any typical Israeli fast food place... except unsalted. My heart broke when I discovered I would not be able to gorge myself on fries as I would in every other steakhouse.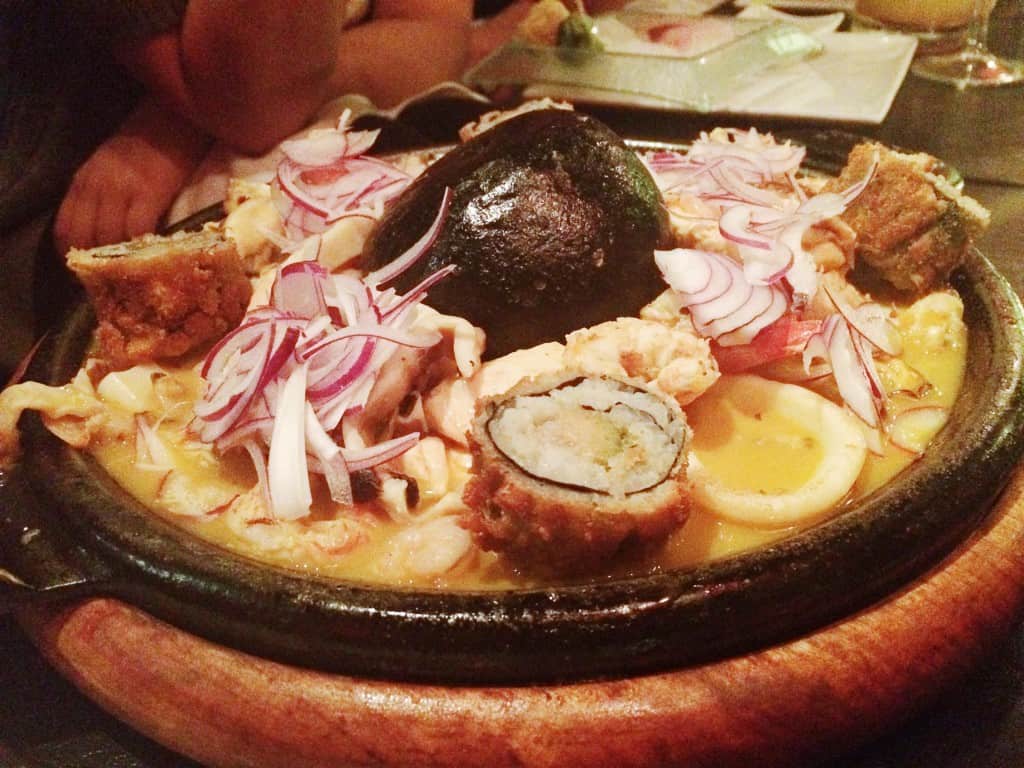 Fitz Roy 1613, Buenos Aires
Though most of you will wonder why I went to a sushi restaurant in Buenos Aires, I'll say that by day four of the trip, I wanted something clean, fresh, and unadulterated; sushi was it. Dashi was recommended to us as one of the best sushi places in Buenos Aires, and it did not disappoint. The fish smelled like the sea, the combinations were inventive, and the atmosphere, bolstered by delicious cocktails, couldn't have been better. We had an incredible raw sashimi salad with passion fruit sauce, vegetarian rolls with mango that blew my mind, and a caipiroska maracuya (passion fruit caipiroska - more on these in the next post!) that was to die for. The prices were higher by local standards, but at $40 for the meal, nothing most North Americans aren't used to shelling for good sushi.
Av. Corrientes 3247, 1193 CABA, Buenos Aires
Abasto shopping mall has the world's only kosher McDonald's outside of Israel, and that's about its only claim to fame. I have nothing more to say about this place, expect - just don't.
Mar del Plata
Rivadavia 2371, Mar del Plata
Ah, Manolo.
By day two of the trip, following a six-hour bus ride and a (surprisingly nice) lunch eaten at a care home for the elderly, I was starved for some real food. Sadly, this wasn't where I was going to get it. Instead, Manolo was where I threw my first tantrum of the trip, as my first meal in the seafood hub of Argentina took me to a place with laminated menus, photographed placemats and cheeseburgers, pizza and cheap pasta on the first few pages. It felt wholly inauthentic, and I was tired of stomach aches. I also felt like we were being infantilized like stupid Americans, whose only desires in Argentina was to eat the familiar foods of back home.
In hindsight, I know now that Manolo actually IS one of the most popular restaurants in Mar del Plata, and that they're famous for their churros, deep fried dough sticks stuffed with deliciousness like dulce de leche (which I sadly didn't get to try). At Manolo I ate a grilled local fish filet (sadly, I can't tell you what type of fish it was as I ordered off the menu, asking for something local) that was fairly delicious. I also split the biggest seafood platter I've ever seen in my life, overflowing with succulent pieces of fried white wish, rabas (breaded and fried calamari), WHAT (little fishies that are friend whole), and, the highlight of the evening, grilled Argentinian squid pieces (they are not breaded, red, and incredibly delicious).
All in all, Manolo wasn't a complete bust, but it wouldn't be where I'd send newcomers to Mar del Plata.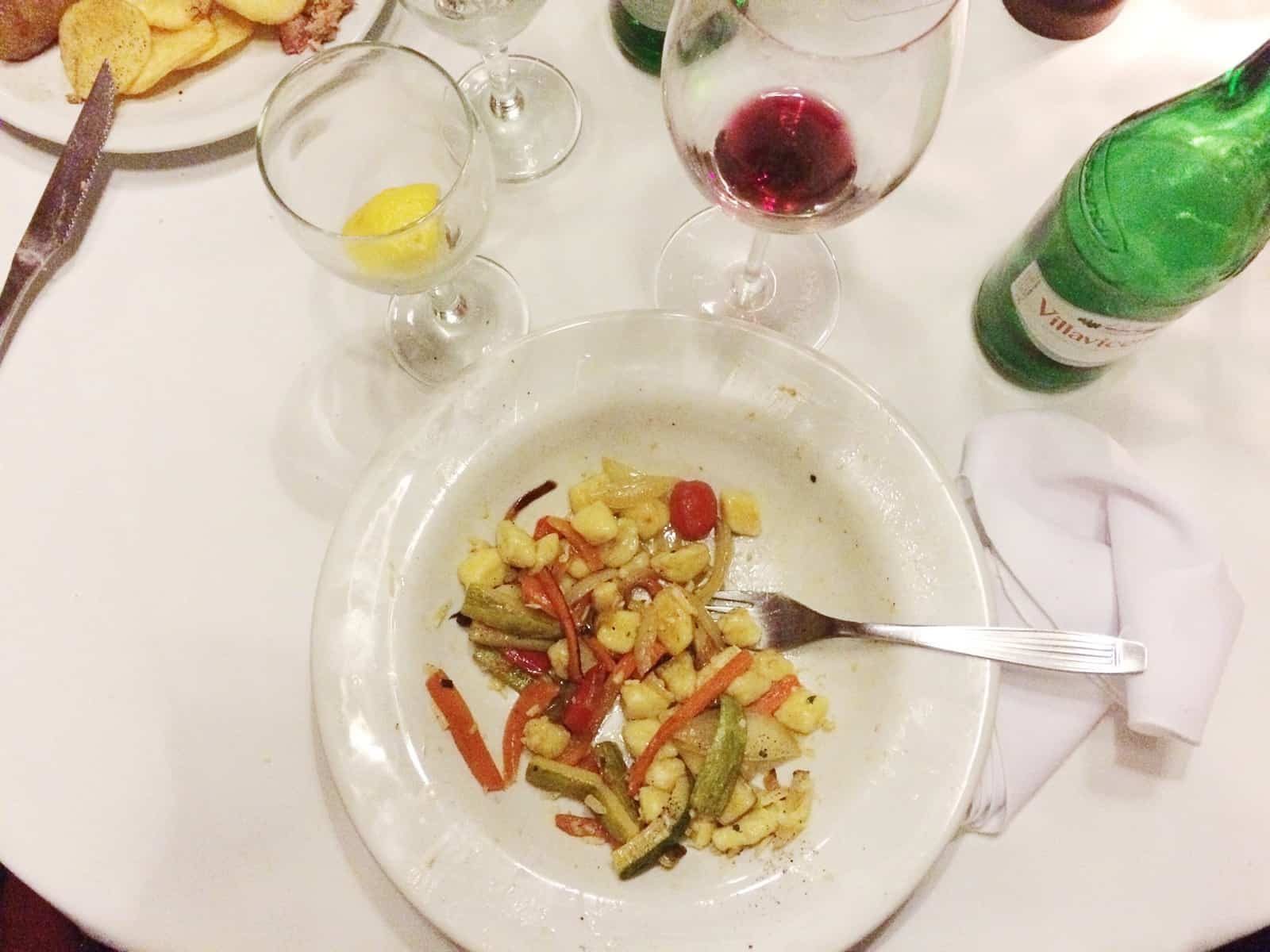 Bartolomé Mitre 3214, Mar del Plata
A fancy steakhouse, La Guapa delivered on decor, atmosphere, cheap but excellent red wine, and vegetarian options. I had the zucchini sticks and gnocchi verdura (gnocchi with vegetables), and I was blown away by the pillowy texture of the little pasta bites, the veggies' perfect level of doneness, and the balance of flavours between the earthiness of the sauce and the saltiness of the Parmesan cheese (Argentinians don't salt anything with just salt, apparently). In truth, the food was so good I nearly forgot to photograph my pasta (blogger crimes).
Dessert was the only let-down of the meal - we tried thin crepes with dulce de leche and chocolate, as well as the more traditional flan with dolce de leche, and neither was stellar.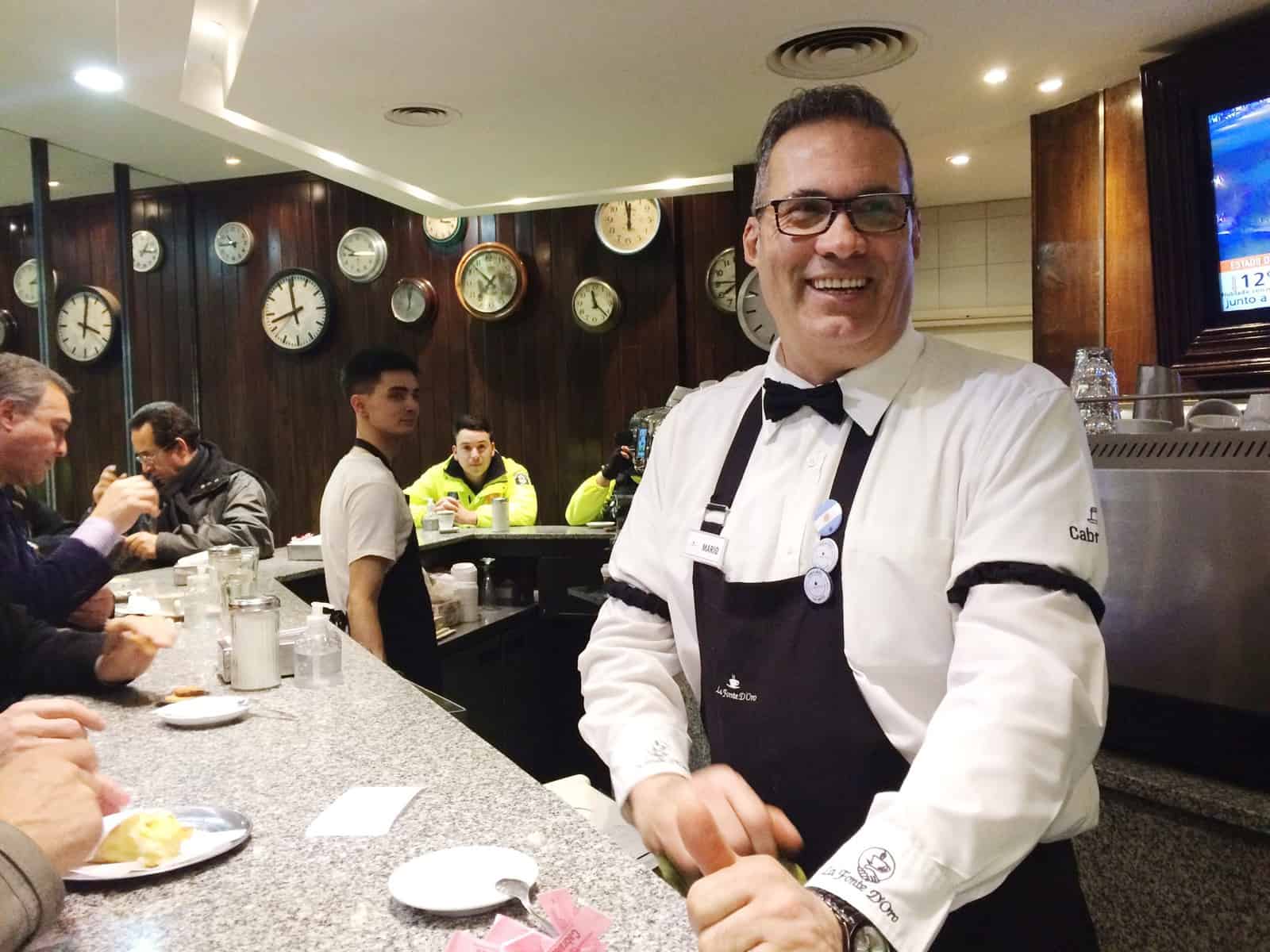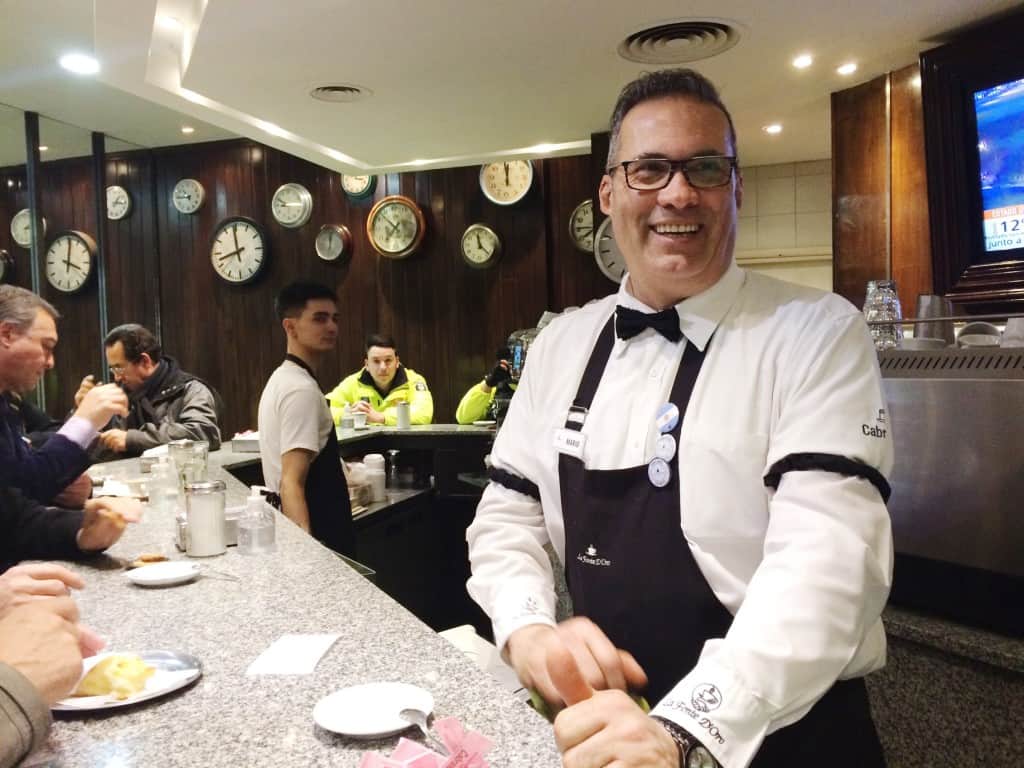 Peatonal: San Martín esq. Córdoba, Mar del Plata
Though this coffee shop belongs to a local chain, the coffee and alfajores at La Fonte D'Oro did not disappoint. Served with the requisite soda and a debonair spirit, this was a place you'd be as comfortable lingering as just shooting back an espresso at the bar. One of the trip's highlights.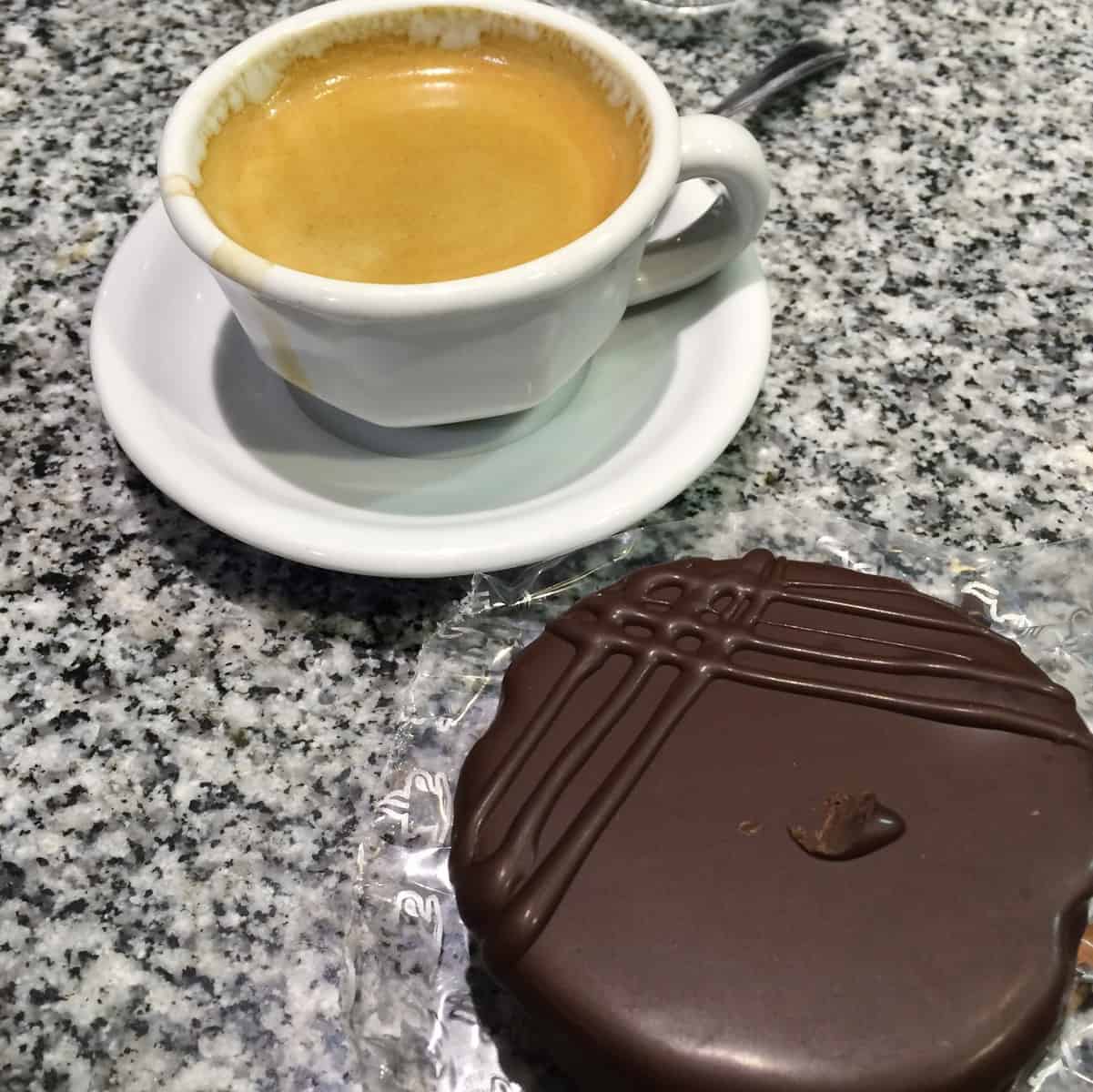 But in truth, the best thing I ate in Mar del Plata were the pickled whole anchovies you buy in jars at the port. Don't miss those.
To read more about my time in Argentina, see here and here. Next week, I will provide a round-up of dishes you should look for in Argentina if you actually want to eat well - don't miss it!
I was in Argentina for a week as part of the first-ever JDC Entwine mission for Russian-speaking Jewish young professionals. My trip, and this entire JDC program for Russian-Speaking Jews (RSJs) is made possible by the generosity of the Genesis Philanthropy Group.
All opinions expressed here are my own.