From sides bursting with seasonal vegetables to desserts oozing cranberries, apples and pumpkin, these are the best vegetarian Thanksgiving recipes that will make even the most ardent carnivore happy.
Thanksgiving is my favourite North American holiday: full of joy, gratitude and most importantly, great food and company. But it can be a bit hard for a vegetarian. So in order to make your Thanksgiving the tastiest one yet, here are the best vegetarian Thanksgiving recipes At the Immigrant's Table. From sides bursting with seasonal vegetables to desserts oozing cranberries, apples and pumpkin, these are the best vegetarian Thanksgiving recipes that will make even the most ardent carnivore happy.
The best vegetarian Thanksgiving appetizers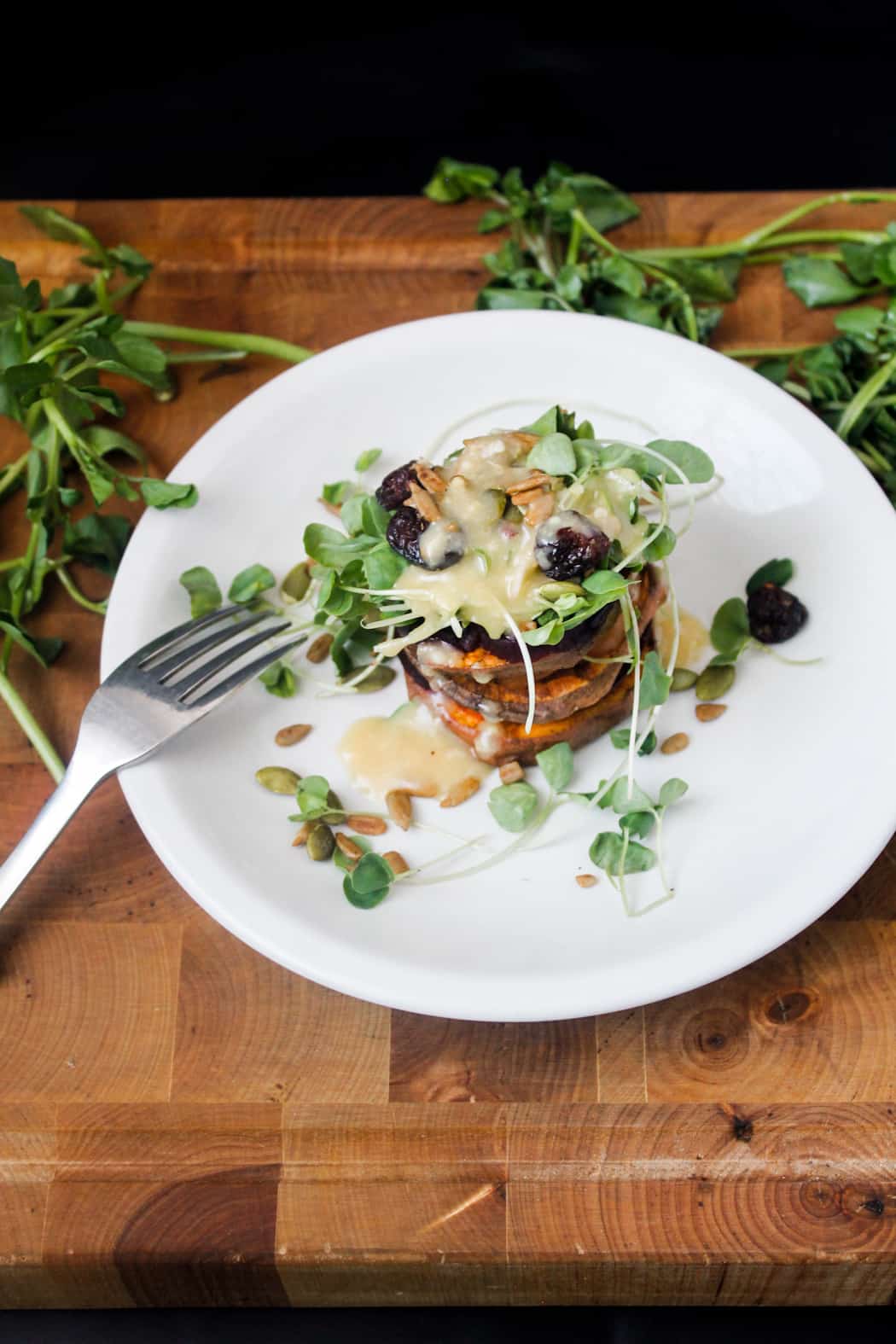 This roasted beet and sweet potato salad with watercress is a beautiful starter to any carb-laden Thanksgiving meal. Serve it in individual stacks, and have your guests oohing and ahhing from the get-go.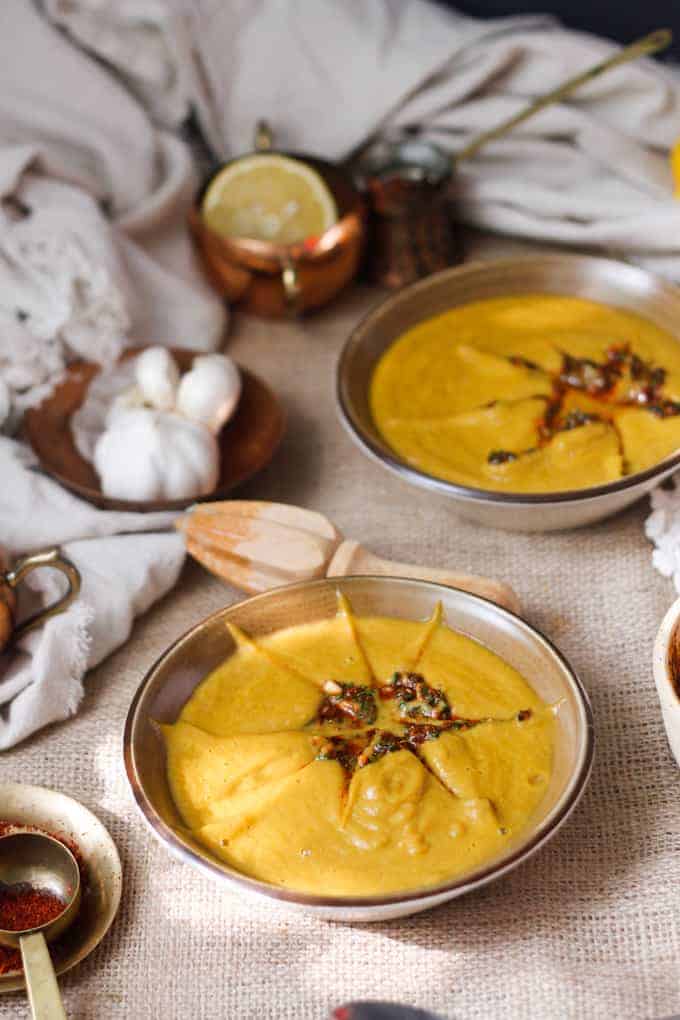 My roasted carrot soup with chermoula topping will serve as the perfect seasonal starter for your vegetarian Thanksgiving meal . Punchy, creamy and orange, it's the best of the season.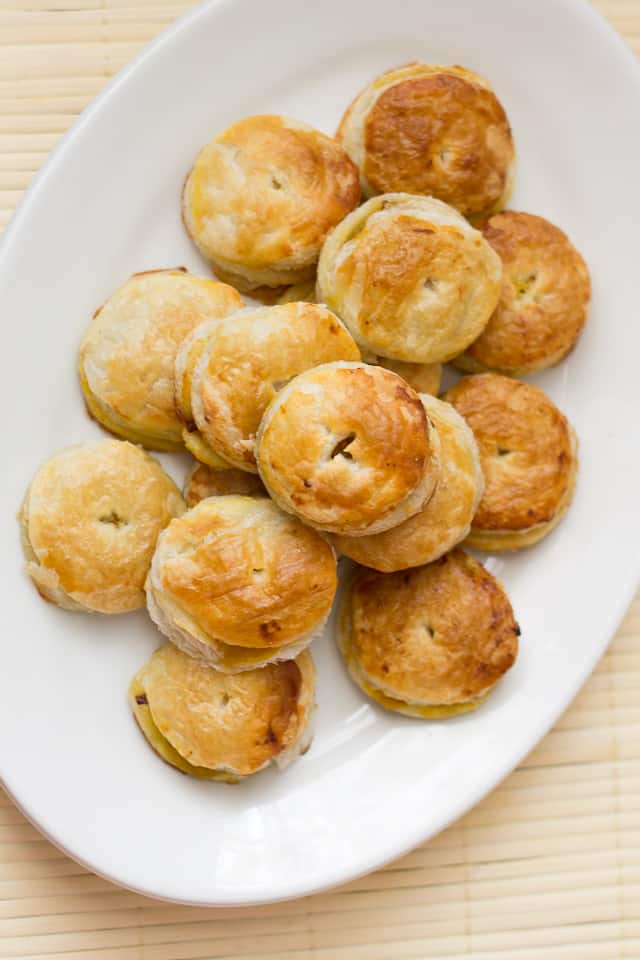 Filled with lush pumpkin and sweet, smoky caramelized onions, these puff pastry pockets are quick and easy to make, and a delight to eat. The perfect starter for when everyone arrives way too early (and in the middle of hectic kitchen activity!).
The best vegetarian Thanksgiving side dishes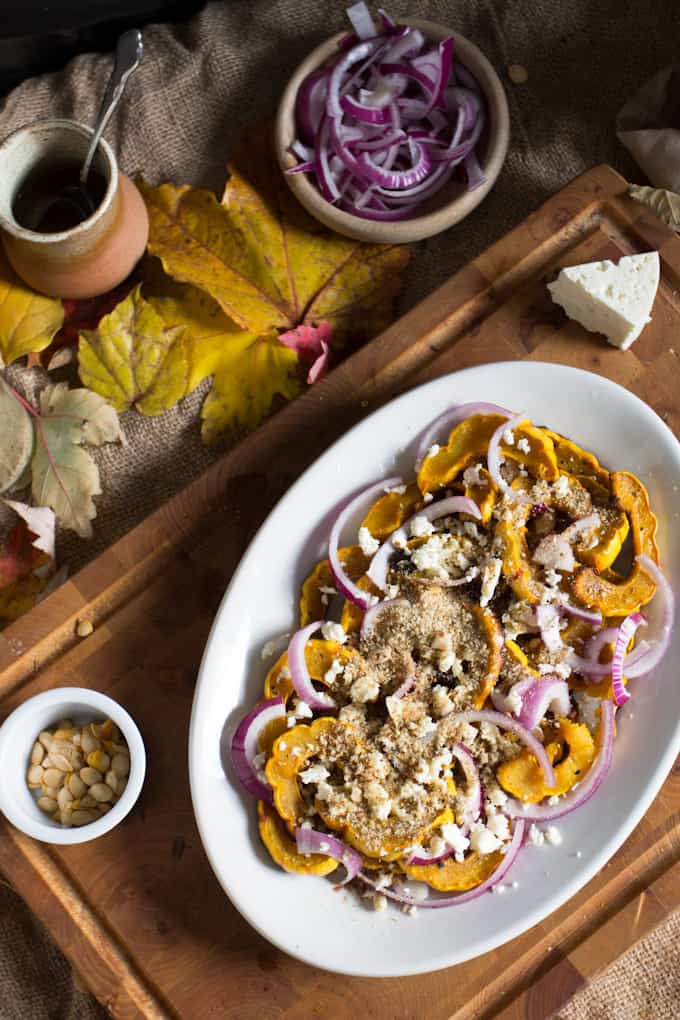 For the ultimate squash dish, serve this Middle Eastern-inspired delicata squash salad with red onions and feta. The dukkah garnish makes this a unique salad the likes of which they have yet to taste.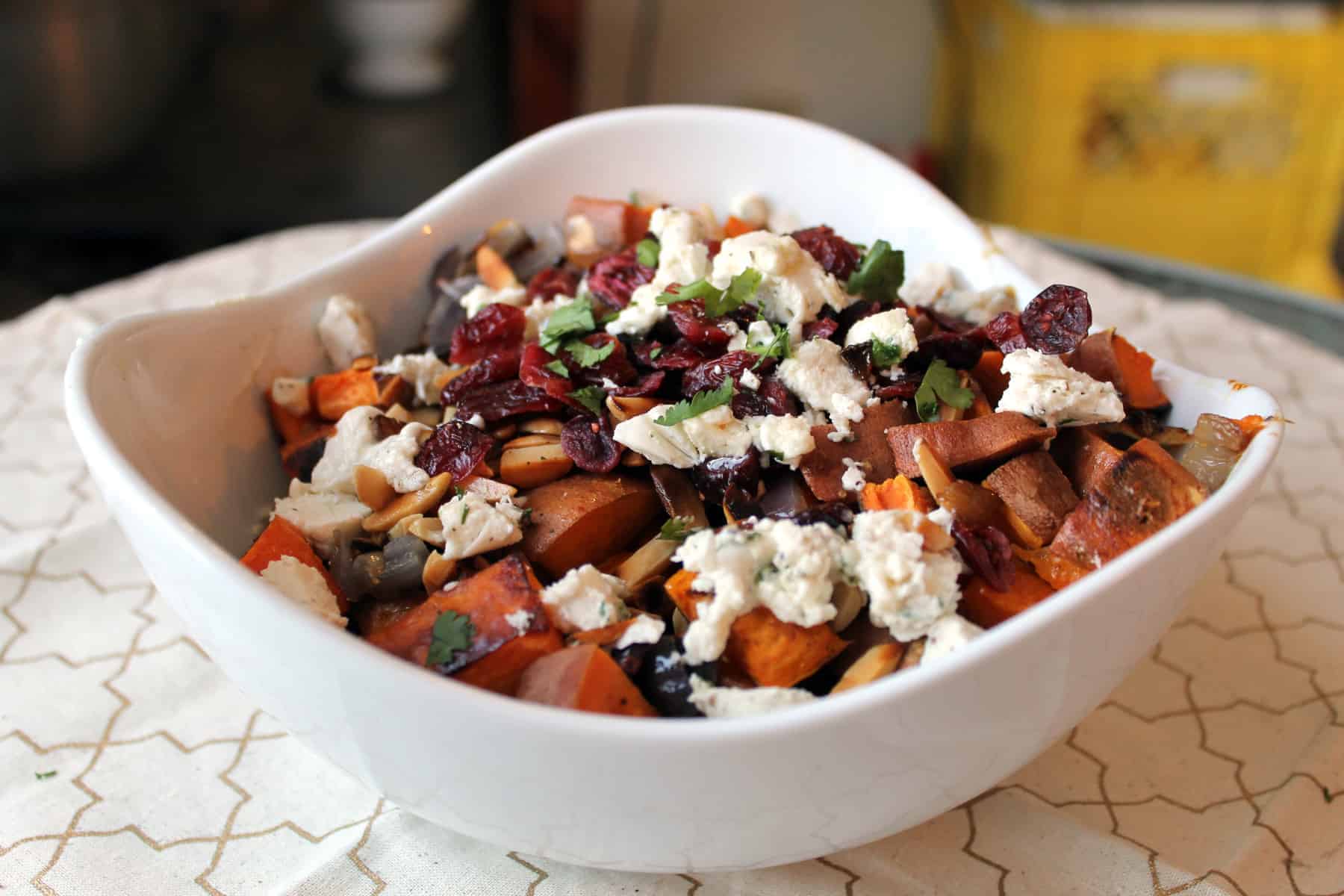 Everyone has a favourite sweet potato recipe; but for me, this sweet potato, goat cheese and cranberry salad will forever remain my go-to.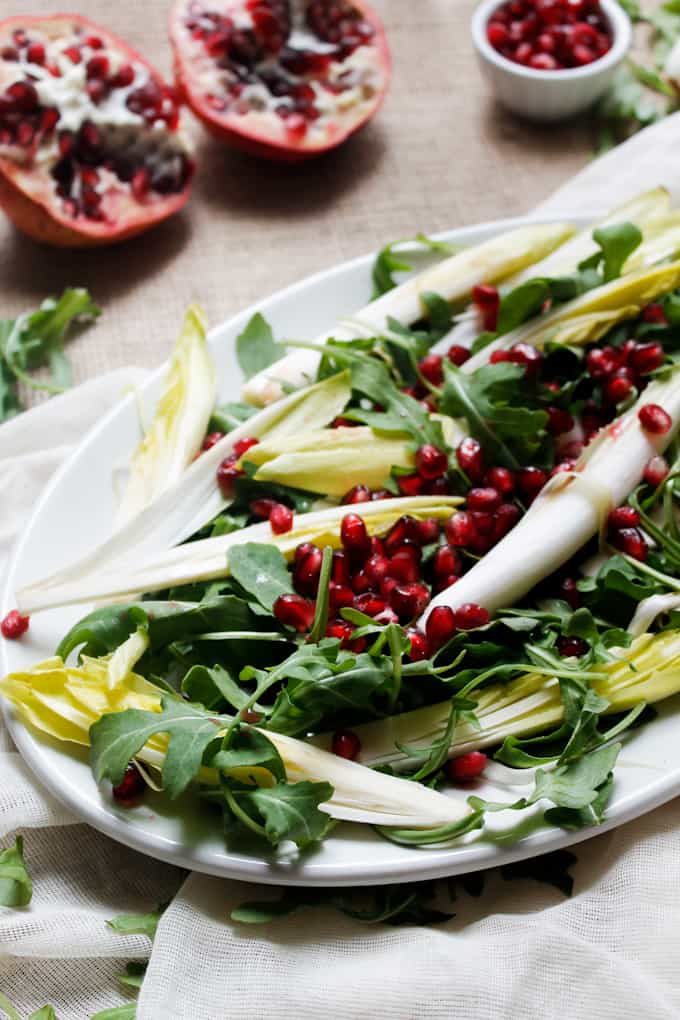 Not everything on the Thanksgiving table has to be orange and green. Another fall-time favourite is the jeweled arugula salad with endive, mozarella and pecans. As pretty as a painting, it will bring a smile to everyone's face.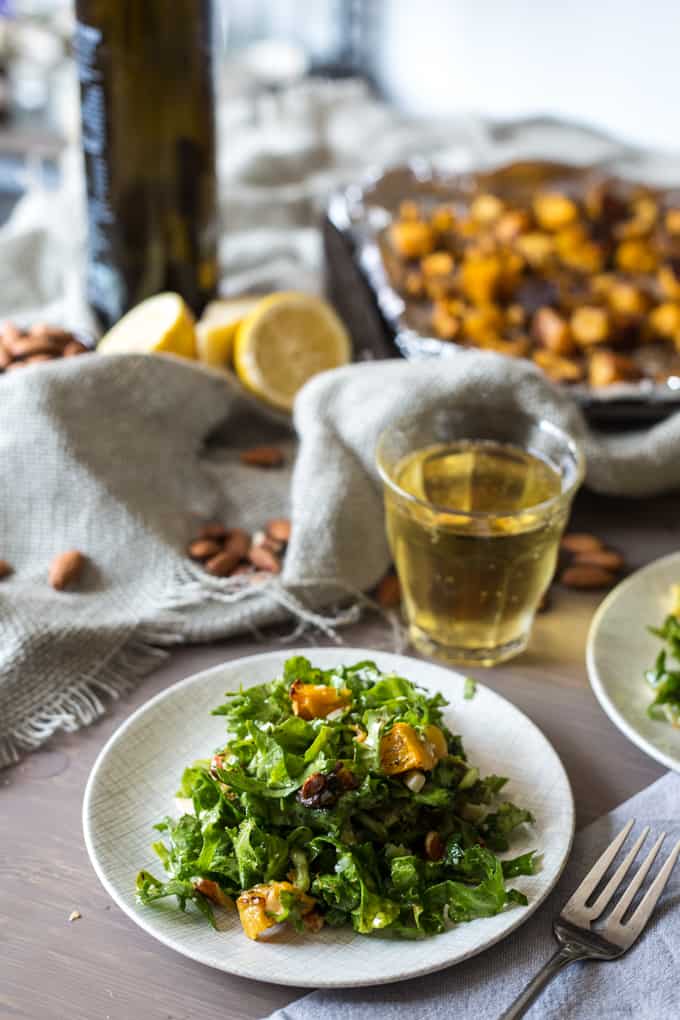 The best fall holiday wouldn't be complete without an iteration of The best fall salad: endlessly customizable, simple and delicious, the holy trinity of kale, winter squash and roasted nuts is one I find myself going back to, over and over again.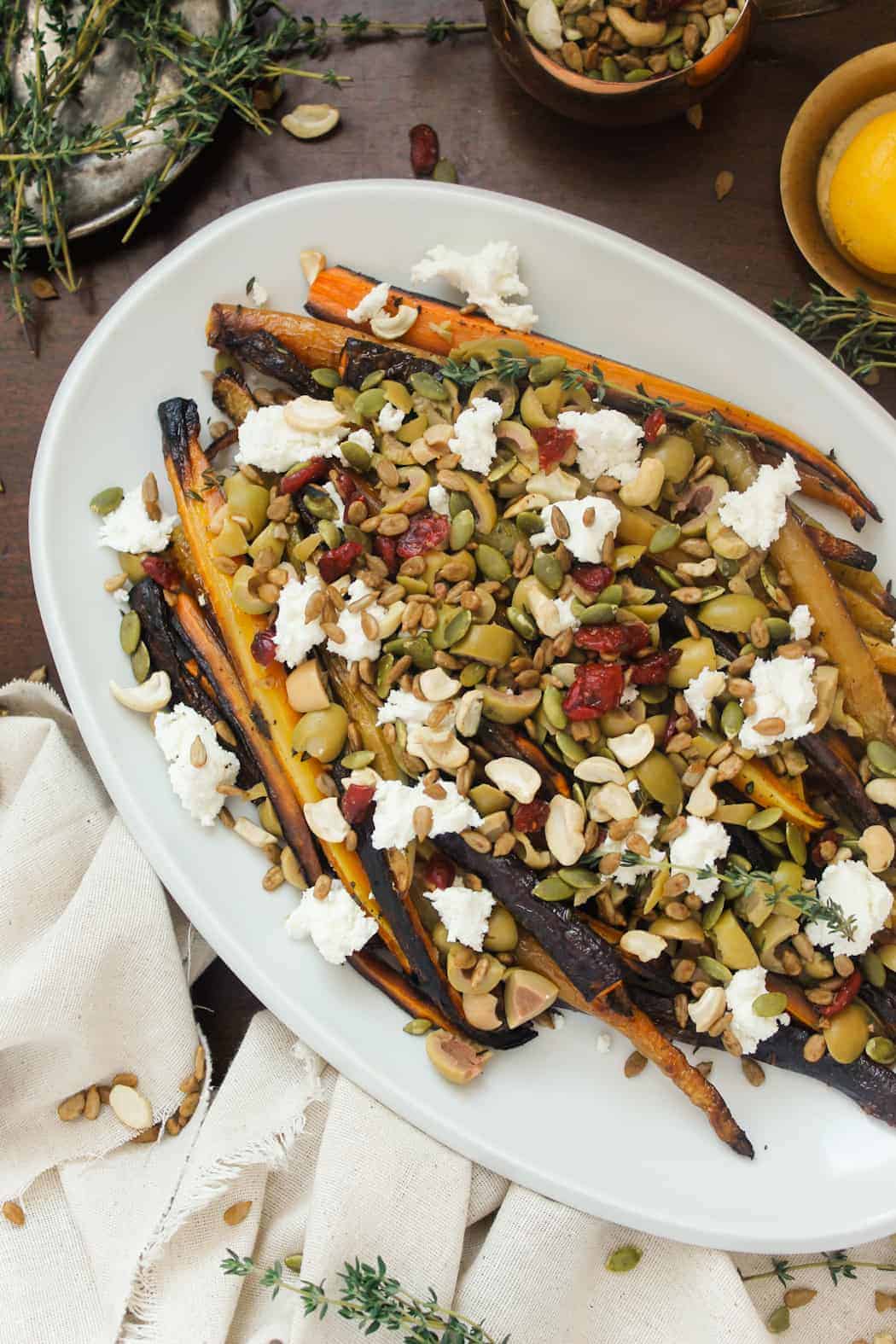 To give your Thanksgiving a slightly more exotic flare, I urge you to try my Middle Eastern roasted carrots with olives, harissa and preserved lemon. Your guests will feel like guests at the Shah's table, and the whole dish couldn't be easier to throw together!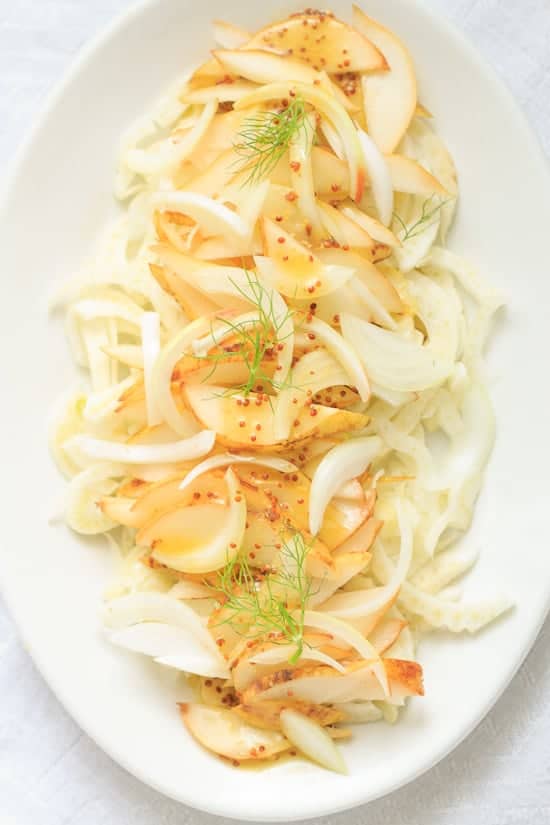 Fennel salad with pears, apples and mustard vinaigrette is fresh, tangy and sweet, the perfect side to cut through a meal made up of rich, saucy dishes. Don't have a vegetarian Thanksgiving without it!
The best vegetarian Thanksgiving main courses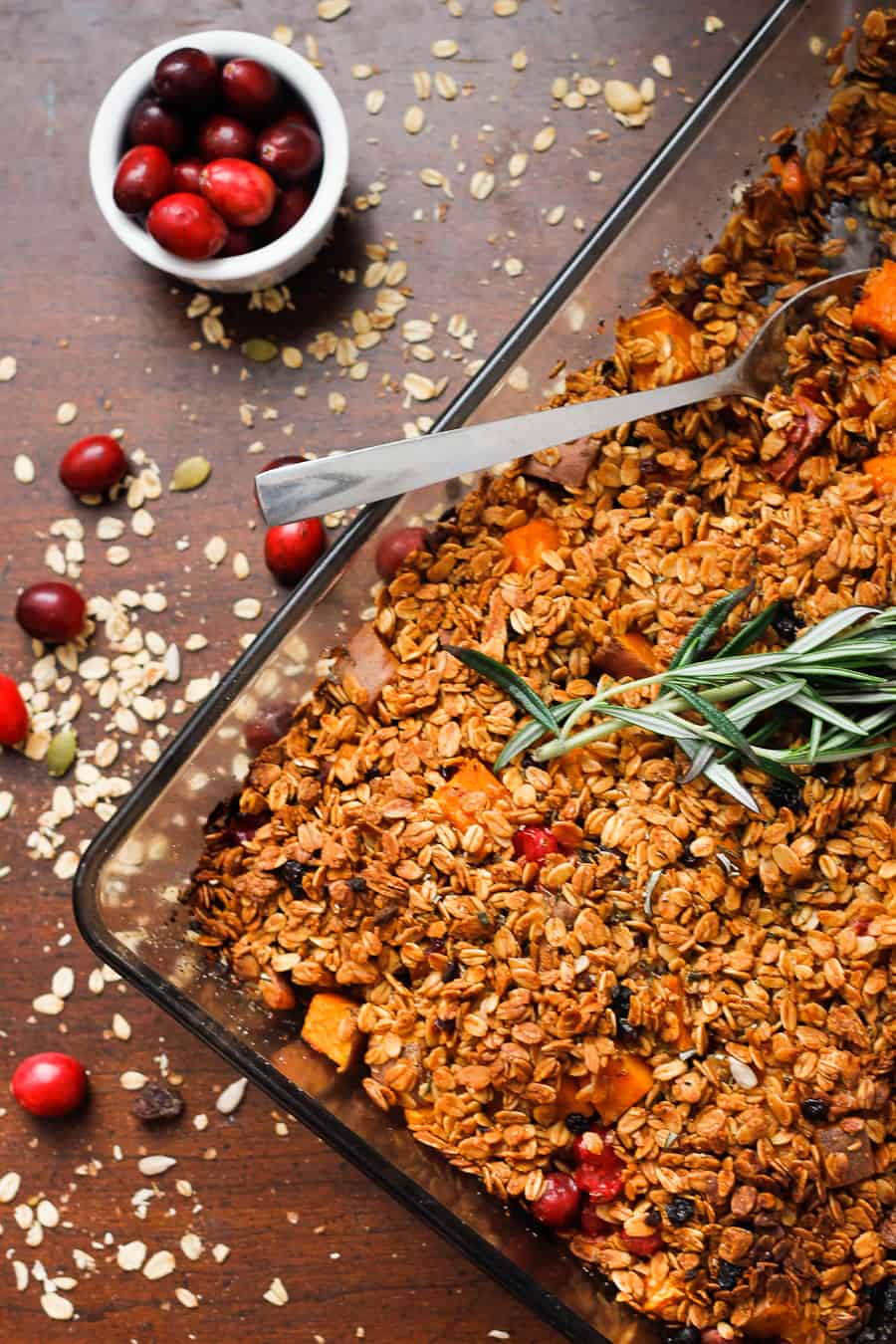 My almond, cranberry and sweet potato casserole is as tasty as it is arresting. Perfectly crunchy, full of yammy goodness and tart bursts of cranberry, this is the best replacement for the stale old stuffing of yore.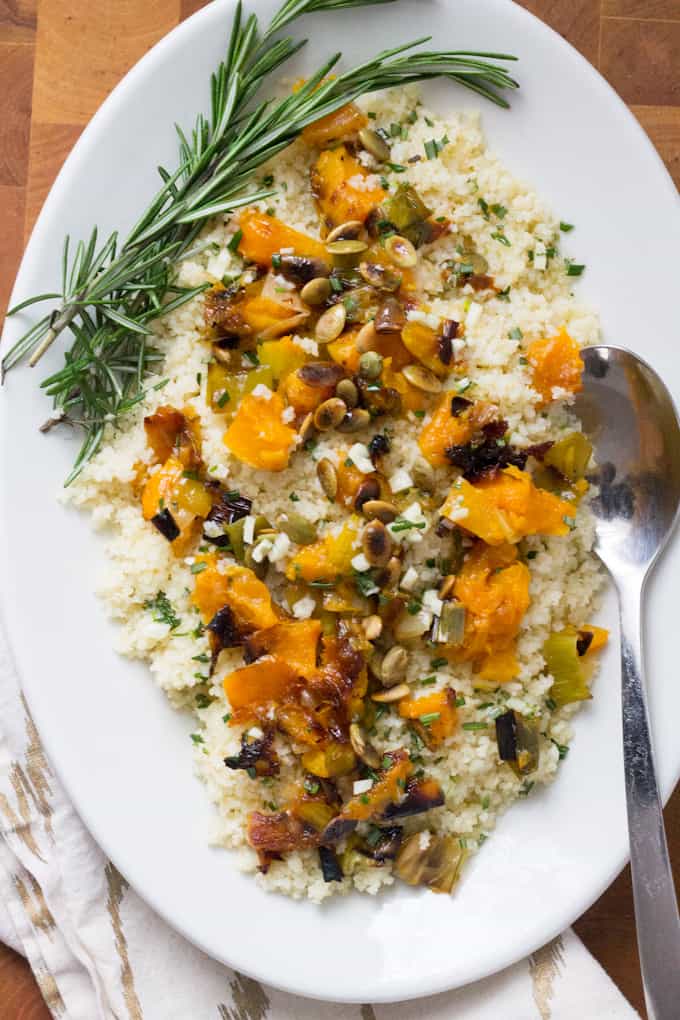 This bulgur salad with roasted squash and leeks is a beautiful dish that is mostly prepared in advance, leaving you with plenty of time (and energy) to actually enjoy your guests' company.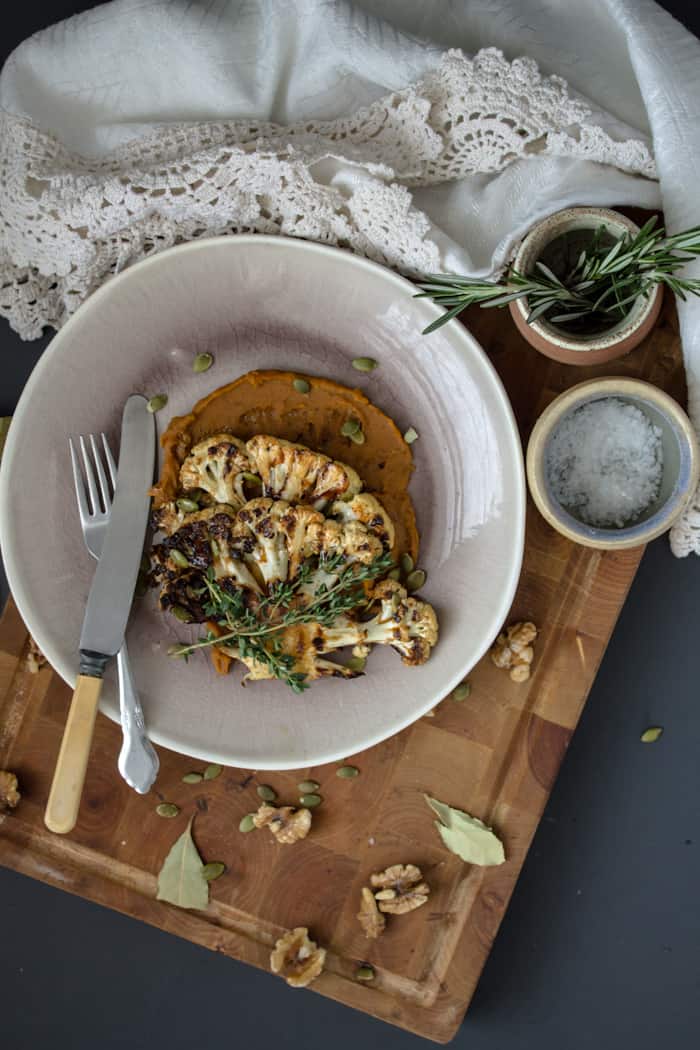 Cauliflower steaks with spicy sweet potato puree is a great main course for the vegans at your table, that will make them feel no less loved than the turkey gobblers.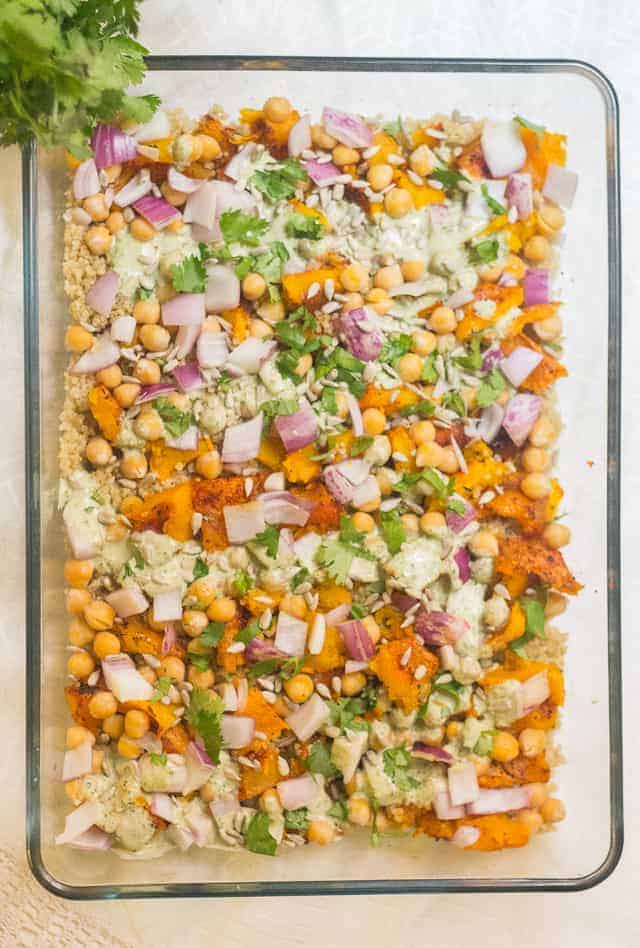 Quinoa with kabocha squash and chickpeas is another grain-based main course, but that's where the similarities end. Full of healthy vegetables and tied together with green tahini, this colourful main course will be a great addition to your Vegetarian Thanksgiving.
For more exotic, comforting fall-time flavours, bring in the curry with my German roasted cauliflower. The crunchy cashew topping is a beautiful finishing note for what is a light, beautiful main.
The best vegetarian Thanksgiving desserts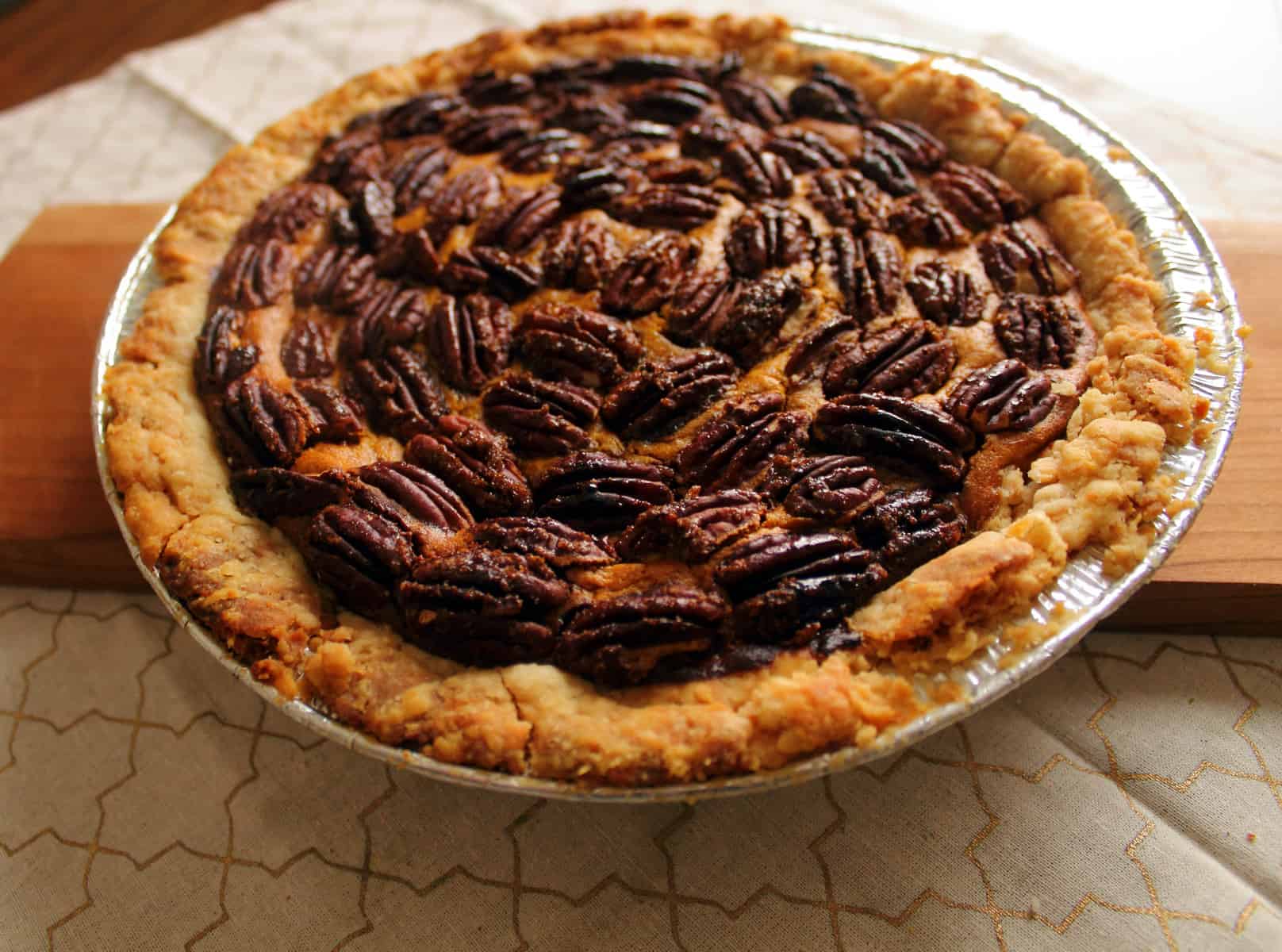 I can't wrap up my guide to the best vegetarian Thanksgiving recipes without including my favourite pecan pumpkin pie recipe. Despite trysts with different desserts, I always make sure to make a couple of portions of this favourite - and always to rave results. It even came in a few gluten-free and dairy-free iterations, so don't be afraid to experiment!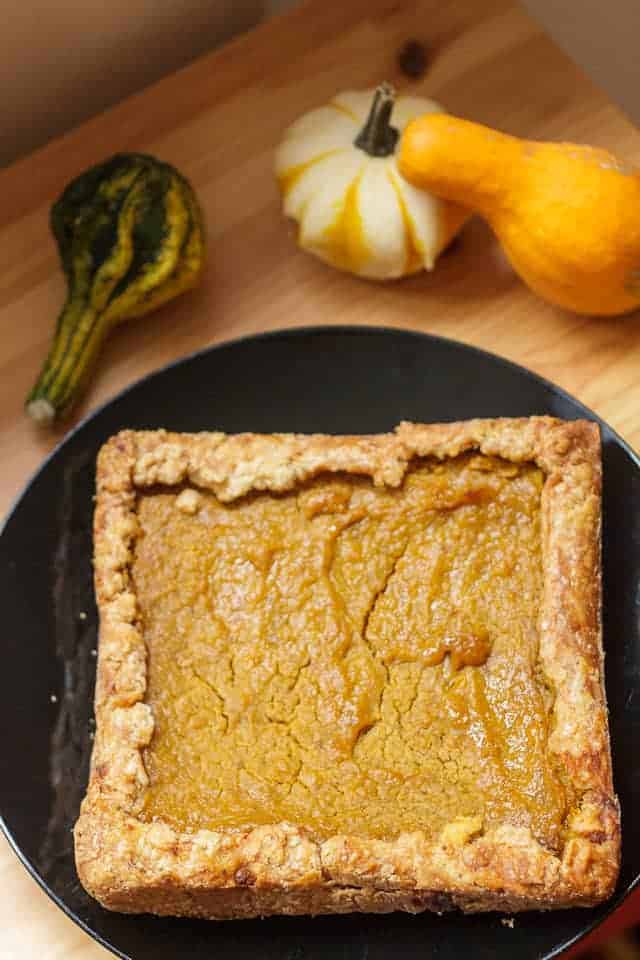 If you're looking to give pumpkin pie a break, I can't blame you - but just encourage you try a different iteration on the perennial favourite. Vegan Hubbard squash pie, with its flaky coconut oil crust, surprising orange and clove flavours natural maple syrup for sweetness, is the Thanksgiving dessert you never knew you were missing.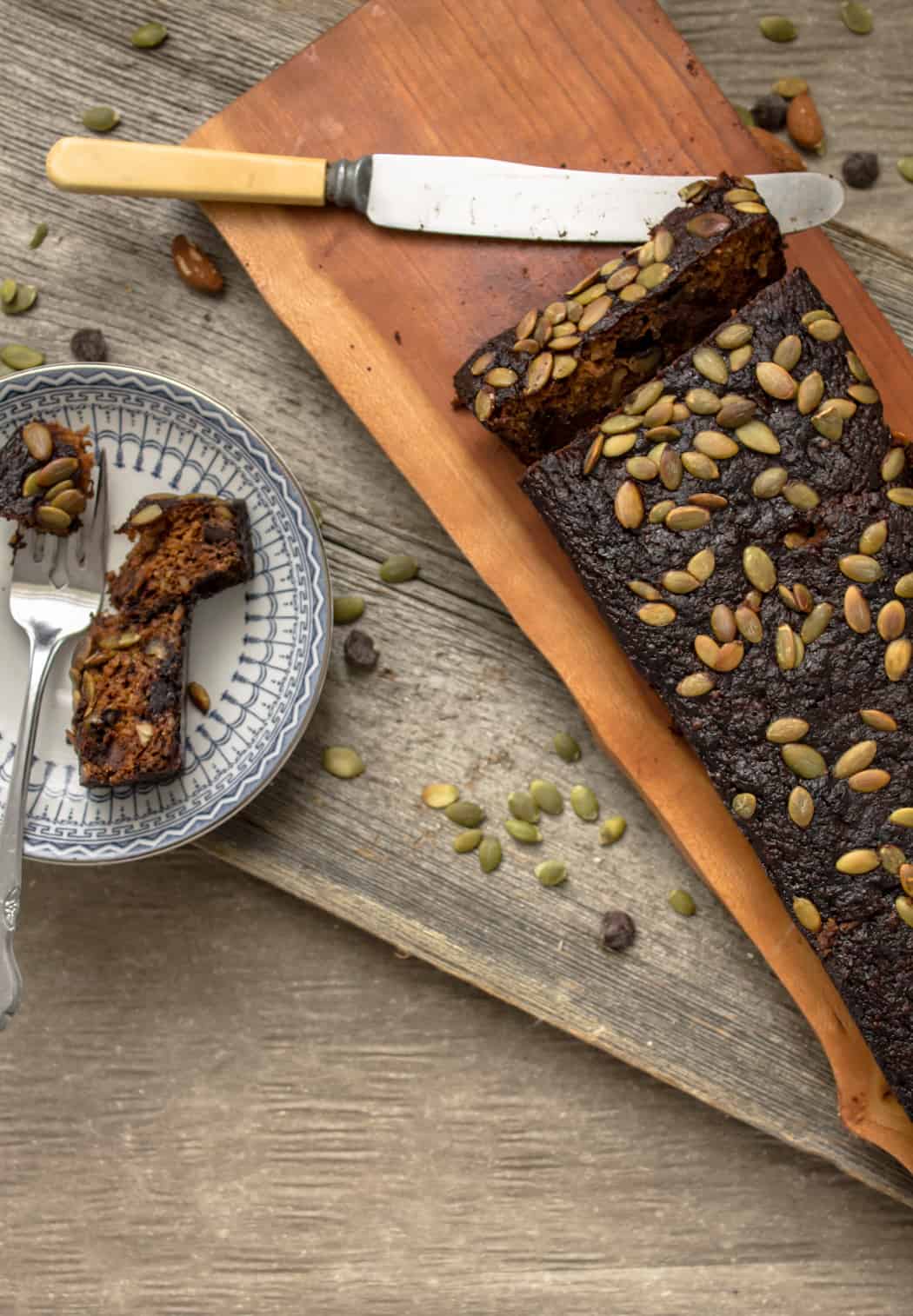 This flourless pumpkin bread is a vegan and paleo dessert that will stay moist and delicious for days following Thanksgiving dinner.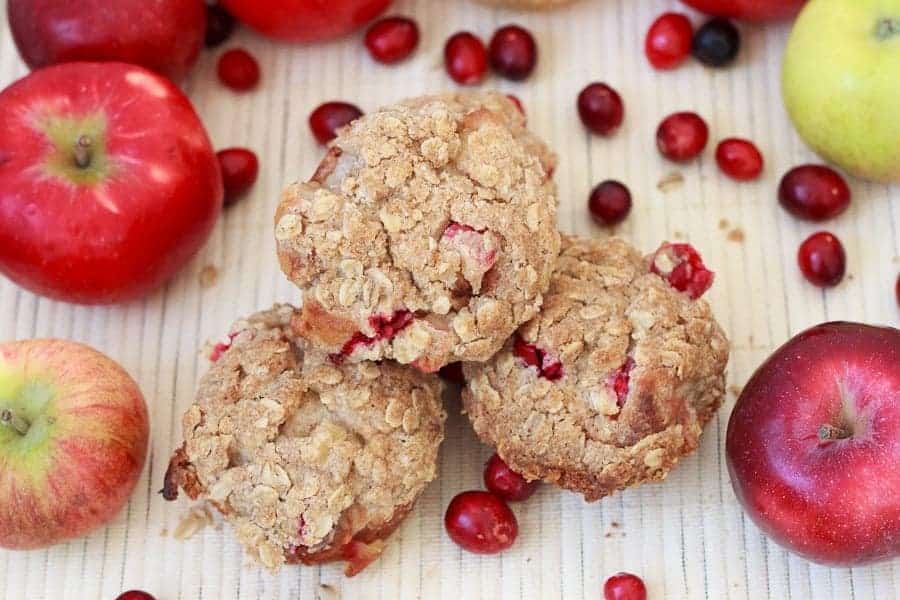 Apple cranberry muffins are a great fall-themed dessert that won't feel too fancy, or heavy, even after a hefty slice of pumpkin pie.
Whether you are hosting your first full-on vegetarian Thanksgiving dinner or just looking for a meatless course to bring to your family's gathering, I hope you'll give some of these tried-and-true recipes a go. We love them, and are sure you will too! Share your vegetarian Thanksgiving creations with us on
Instagram, Facebook, Twitter and Pinterest, and don't forget to tag @immigrantstable.